Recientemente me enteré de un ataque de que fue victima un compañero de esta plataforma, lo que me hizo buscar mas información actualizada sobre el tema, en esta publicación comparto parte de ella con ustedes y quiero resaltar algunos riesgos a que estamos sujetos y muchas veces no lo sabemos.
---
I recently learned of an attack that a colleague of this platform was the victim of, which made me look for more updated information on the subject, in this publication I share part of it with you and I want to highlight some risks to which we are subject and many times not we know.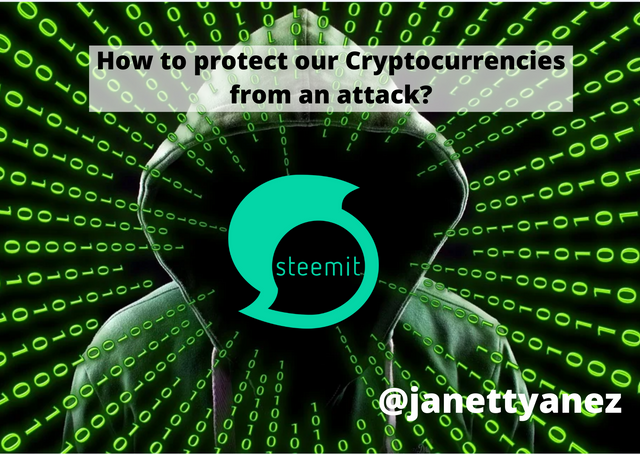 Adaptación con Canva Imagen Pixabay.com

---

Es importante considerar algunos aspectos para el almacenamientos de las criptomonedas , uno de los que mas producen angustia y preocupación es la vulnerabilidad de la seguridad que ofrece el monedero donde se almacenan.
---
Sin embargo, mayormente los usuarios realizan transacciones de montos pequeños en Exchange, siendo considerado como recomendable para evitar los costos por cada transacción, que resultan ser muy altos en algunas plataformas; pero en el momento que estos montos son mayores se debe pensar en la utilización de monederos que brinden mayor seguridad y protección a los fondos.
---
Para ello existen dos tipos de billateras Online y las Offline o frias, las online estan basadas en la web y su manejo es totalmente independiente de una exchange, sin embargo, la principal diferencia de las billeteras las frias con las online es que son como un pendrive, que almacenan una clave de códigos .
---
La mayoria de las billeteras online son gratuitas y el propietario tiene el control de las claves a diferencia de una exchange, pero tampoco estan exentas a aun ataque por lo que se recomienda mantener montos pequeños en ellas; entre las mas conocidas se encuentra Trust, Argent y Metamask.
---
Por otro lado las Billeteras fisicas son muy parecidas a un pendrive o flash, a diferencia de las online como ya se mencionó anteriormente no estan conectadas a la web y los activos estan resguardados en la red de bloques en innumerables servidores, asi como el dueño tiene la responsabilidad del resguardo y poseción de sus claves, si llega a perderlas u olvidarlas pierde sus activos.
It is important to consider some aspects for the storage of cryptocurrencies, one of those that produces the most anguish and concern is the vulnerability of the security offered by the wallet where they are stored.
---
However, most users carry out transactions of small amounts in Exchange, being considered as recommendable to avoid the costs for each transaction, which turn out to be very high in some platforms; But when these amounts are higher, it is necessary to think about the use of purses that provide greater security and protection to the funds.
---
---
---
For this, there are two types of online billiards and the offline or cold ones, the online ones are based on the web and their management is totally independent of an exchange, however, the main difference of the cold wallets with the online ones is that they are like a pendrive, which store a code key.
---
---
Most of the online wallets are free and the owner has control of the keys unlike an exchange, but they are not exempt from even attack, so it is recommended to keep small amounts in them; Among the best known are Trust, Argent and Metamask.
---
---
On the other hand, the physical wallets are very similar to a pendrive or flash, unlike the online ones, as mentioned above, they are not connected to the web and the assets are protected in the network of blocks in innumerable servers, as well as the owner has the responsibility of safeguarding and possessing your keys, if you lose or forget them, you lose your assets.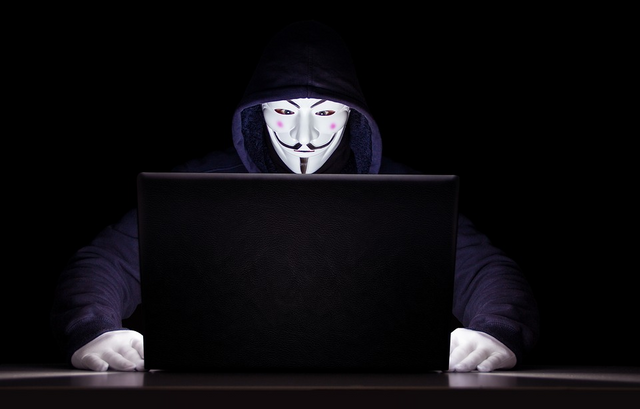 Es importante señalar, que las alternativas antes señaladas pueden ser atacadas, se conoció el año pasado de el ataque realizado a monederos Ledger, donde se enviaron monederos fisicos que eran un dispositivo manipulado con una unidad flash que al solicitarle al usuario la clave de recuperación de 24 palabras se la enviaba al estafador , quedando expuesta la billetera para accesar y sustraer los fondos.
---
En este sentido existen diversas recomendaciones suministradas por los expertos en la materia tales como:
---
1.- El resguardo seguro de nuestras claves, esctitas en un papel, por lo menos en dos lugares diferentes fuera de la web, smartphone y/o cualquier otro dispositivo tecnológico.
---
2.-Mantener el software actualizado de tus dispositivos tecnologicos que utilizas para manejar tu monedero, para evitar el acceso de un malware de cualquier tipo que pueda acceder a tu información y atacar tu monedero.
---
3.-Cifrado de claves , la billeteras mayormente ofrecen esta opción que proporciona una mayor seguridad a la misma.
---
4.-Utiliza el factor de doble autenticación de identidad para tu monedero, que te permite la verificación de a la hora de acceder al servicio web.
---
5.-Si utilizas monederos online, evita utilizar conexiones libres que no sean seguras, esto es una puerta abierta para los ataques a estos monederos.
---
It is important to note that the aforementioned alternatives can be attacked, it was known last year of
the attack on Ledger wallets, where physical wallets were sent that were a device manipulated with a flash drive that when asking the user for the 24-word recovery key sent it to the scammer , the wallet being exposed to access and remove the funds.
---
---
In this sense, there are various recommendations provided by experts in the field such as:
---
1.- The secure protection of our passwords, written down on paper, at least in two different places outside the web, smartphone and / or any other technological device.
---
---
2.-Maintain the updated software of your technological devices that you use to manage your wallet, to avoid the access of malware of any kind that can access your information and attack your wallet.
---
---
3.-Encryption of keys, the wallets mostly offer this option that provides greater security to it.
---
---
4.-Use the double identity authentication factor for your wallet, which allows you to verify when accessing the web service.
---
5.-If you use online wallets, avoid using free connections that are not secure, this is an open door for attacks on these wallets.
---
---
---

Estas son algunas recomendaciones generales que los expertos ofrecen a los usuarios para minimizar los riesgos a los ataques de las criptomonedas
These are some general recommendations that experts offer users to minimize the risks of cryptocurrency attacks
---
Esta publicación esta configurada el 10% a @hive-111825 y #club5050.