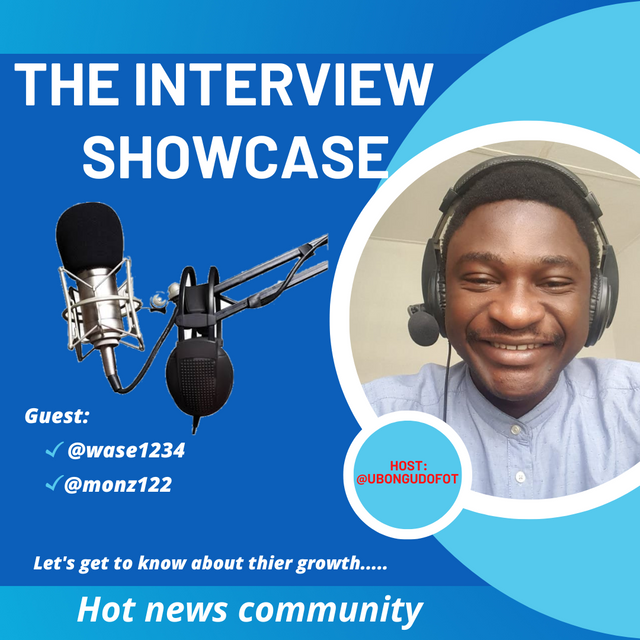 Hello Folks,
Welcome to The Interview Showcase!!!. This is the 9th Edition of "The interview Showcase". And I can't wait to unveil what we have today.
A weekly interview of top Users in the blog Concerning Some Super trending topics in the Steemit Platform. And tips that Can help Other steemians to Progress positively and help boost Steem growth, it Will help you get to know more about Steemians around the globe.
---
---
I take time to look at Some of the Most Important/trending topics in the blog and I have a Chat/call with top Steemians who have a greater idea about those topics across the globe.
They also Share Some tips that Can help other Users to Understand the Platform and Make Use of it in A Great Way.
We dig out Everything for your own consumption, So you have nothing to lose Following this Program till the end.
---
This week is another Super, exciting, and interesting week on the Show because we have great Steemians who have contributed their best to the Platform and within a short time, they have made Some great growth. They are here to share more about themselves.

Right away, we are starting the Show with our First guest all the way from Cameroon. Her Name is @wase1234. A moderator in Steem Cameroon, a diary game Writer, and other great articles. She is a member of the Global Curators team. She is an entrepreneur and also a Student Who enjoy's Steemit.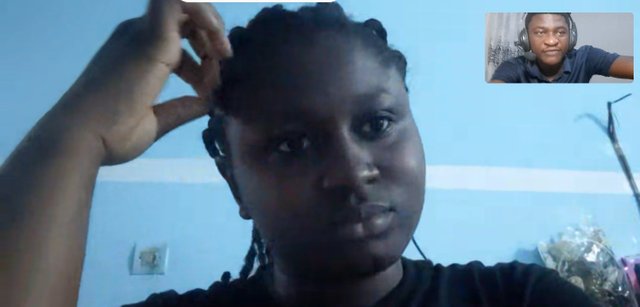 Ubongudofot

: Hello wase, it's my pleasure to welcome you to My Interview Showcase today, How will you describe yourself in one sentence?
🔷Wase1234 :I would describe myself as funny, a good listener, someone focused on goals and results, a family first kind of person a bit of a drama queen.
Ubongudofot

:And how will you describe your experience on the steemitblog since you join?
🔷Wase1234 :Since I joined steemit I have never stopped learning and making new friends worldwide. It's been a very good experience of up and down moments. Building myself up to where I am today has taken a lot of commitment and it's even been less work because of the various support and steemit friends encouraging one another.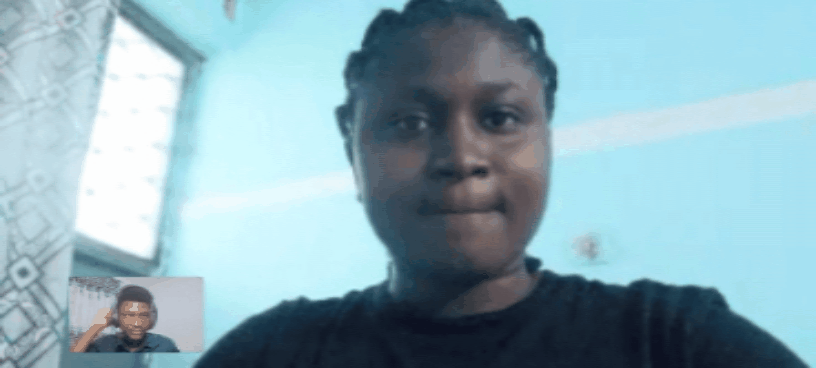 Ubongudofot

: As a User who has not reach a year yet, what has been your activities to build your growth?
🔷Wase1234 :My first activity to build my growth on Steemit was first to get noticed by some friends. I remember when I started I posted about almost everything, joining contests and all that. I figured having some particular people see my posts continuously will make my username familiar.
Another thing I did to keep my growth constant was to never be out of the club which entails me continuously powering up. I believe this activity has helped me build my steem power a lot and I always stand a chance for extra support.
To make my growth on Steemit constant, I have been trying to increase the quality of my posts and the varieties. Constant diary games and all other kinds of posts.
By participating in the engagement challenge as I've made a lot of friends who support me with comments and upvotes. Joining the Steem Cameroon admins as a MOD has helped me increase my steem growth because it makes me want to be an example to my community so my growth is beneficial to me and serves as a motivation to others.
---
---
Ubongudofot

: You do a lot of diary game which is one of the great publication on the steemitblog, do you find it difficult doing this? Let's hear the steps you take.
🔷Wase1234 :Doing diary game posts is something I wished I could do every day but I can't because I don't want my diary games to be just purely narratives. I like one or two events happening in a day so that that can spice up my diary game a little bit.
Doing diary games isn't hard for me because all I have to do is write about my day and give one or two cool details to make it fun and really creative. I think the only challenging part of the diary game is getting the pictures. Like taking some selfies at some particular places will make people stare at you so sometimes I feel uncomfortable.
The steps I take to do my diary game is that I take a lot of pictures throughout the course of the day. I always write the next day except otherwise. Nevertheless, when I want to write I will open my gallery and relive the day in my head like two times so that I remember all details.
I then go through all the pictures I took, I choose the nice ones then amongst the nice ones I choose the relevant ones. And that's that. I just write and insert pictures where necessary.
---
---
Ubongudofot

: As a steemian in your country , are there some measures you personally put to promote steemit in your locality?
🔷Wase1234 :Yes actually I have been a part of recruiting newbies in my area Buea. I also talk about steemit a lot with people, especially those who don't like having much done at the moment, I'm like hey there's this blogging platform you can join.
Most of the time when people see me using my phone a lot they are like what are you doing and I will be like I'm working for money. Then they get interested and want to know more.
Promoting steemit in my locality has really been at my own convenience. But in the future, I hope I can go out of my way to make promotions bigger.
---
---
Ubongudofot

: As a Moderator in Cameroon Community What are some challenges you face while curating Contents and what suggestions will you give users who make post in your community ?
🔷Wase1234 :As a Steem Cameroon moderator, I do face some challenges first because of the poor internet connection which gives us a lot of problems curating and reviewing posts. There are some periods when there's manna and there are limited posts to curate, it just feels like the manna is wasting.
The suggestions I'll make for the users who post in my community is that first of all their posts should be above 200 words. Secondly, I'll say that good pictures should be added with narratives under them to make the post look interesting to read.
I'll also suggest they keep posting their diary games and also diversify their writings. Lastly, the use of markdowns really gives the post a different look so I'll encourage that.
---
---
Ubongudofot

: What's one thing very few people know about you?
🔷Wase1234 :That I love sports haha. I might look chubby but I love sports. I stretch out very regularly but mostly in my room. So this particular aspect isn't known about me because of how I look physically.
---
---
Ubongudofot

: what can you tell us about yourself in one sentenceWhat do you like to do most in your leisure time ?
🔷Wase1234 :In my leisure time I am either watching movies or I'm studying or browsing on Steemit. I love watching movies, especially action, supernatural, and romance.
Well, I also study during my leisure time because the courses I take are very demanding so those assignments and projects won't do themselves. The grades have to stay up as well. Well for the Steemit part much explanation is not needed.
---
---
Ubongudofot

: What's your biggest Pet Peeve?
🔷Wase1234 :In my life outside steemit I think my biggest pet peeve is placing a used towel on my bed or anything bed. For clean towels no problem but if you have used the towel even once don't place it on the bed especially if you are just using it. It makes me mad like from 1 - 1000.
On Steemit my biggest pet peeve is unjustified posts. Wow, it pains my soul when I see those haha. Ever since I learned the justify markdowns I have never done a post without using it. No offense to people who don't pay attention to justifying their posts but personally I find it annoying.
---
---
Ubongudofot

: There are not much steemians from Cameroon in the blog, do you think the admins still have a lot to do in other to recruit more? Do you have any specific suggestions?
🔷Wase1234 :For this matter, I think the admins have done their best in recruiting steemians onto steem Cameroon. We also support them as much as we can. Sometimes orientation groups are made for them to drop their problems about things they don't understand. Nevertheless, they keep slacking off or powering down so it's beyond our control.
Nevertheless, we are trying to see ways in which we can stop this phenomenon. Also recruiting in steem Cameroon has never ended. Always ongoing in our own personal ways. No specific suggestions from me. The steem Cameroon admins will definitely work together and find a way to take our community from better to best.
---
---
Ubongudofot

: What advice do you have for both New steemains and those who are struggling to grow on the steemit platform?
🔷Wase1234 :Post post post. Yes, that's my advice. Never stop posting whether the support is coming in it not. Nevertheless when posting is sure to get original, and creative, and try to make the post quality.
My other advice is to make friends. Drop comments. Diversify yourself by posting in other communities and entering contests. It all sums up to posting right? Yes never stop posting.
---
---
Ubongudofot

: What can you say about the Interview show case?
🔷Wase1234 :I personally think the interview showcase is a great initiative first because some questions asked makes you know more about a steemian that you wouldn't know by just reading their posts. I see it as another form of engagement because it's not just an interview it's also a discussion where the host and the steemian get to share ideas that can help them likewise others who follow the interview showcase blog.
This interview showcase really brings a certain vibe to the platform because when I was contacted I couldn't believe it. I thought it would mostly be for the whales and orcas but it reaches down to us the upcoming so it makes us feel important as well. With that said it's a vibe booster on the platform.
To conclude I'll like to applaud the host. This is an entire project on its own. Nothing special to add because it's all figured out for me. So ubongudofot keep doing what you doing and we are waiting for more improvements, projects, and updates.
Ubongudofot

: Thank you So much Wase for coming to the Show, it was nice having you all the way from Cameroon

And Our Next guest today is all the way From India, She has spent 2years on this platform. Recently She was appointed as one of the new Country Representatives of India, She is One of the Admins in the Steem India Community. Please let's Welcome @monz122.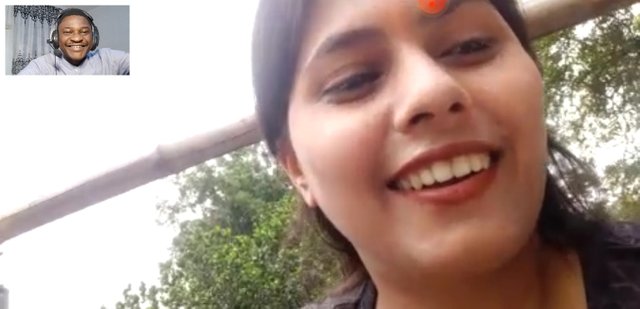 Ubongudofot

: Hello Monz, NAMASTE🤗
🔶Monz122:NAMASTE
---
---
Ubongudofot

: How will you describe yourself in one sentence?
🔶Monz122:A dreamer
---
---
Ubongudofot

: How did you hear about Steemit and why did you join?
🔶Monz122:I heard about steemit by one of my friend @sumit71428. During the pandemic as I was searching some online sites to work for I came across this platform.
---
---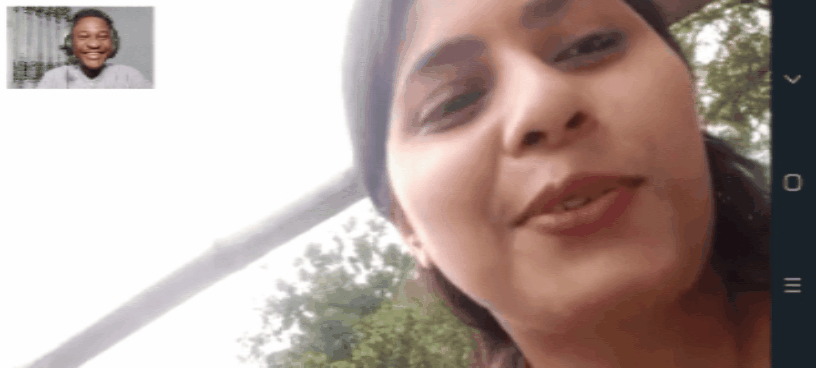 Ubongudofot

: What can you say about your experience so far in the blog?
🔶Monz122: In June I completed two years on this platform and though they were ups and downs I really enjoyed my journey on this platform. For me, this platform is my first love because it has provided me with many things I wanted in life.
---
---
Ubongudofot

: As an Admin in your country's Community ,a New Appointed Country Rep, and a Student, how do you balance all these and still create time for yourself?
🔶Monz122:Sometimes I do find it difficult to balance my studies and work but whenever I keep myself away from this platform I feel like something in my life is missing, in reality, I can't think of a day without this platform. Secondly, I have a wonderful team of moderators who helps me a lot .
---
---
Ubongudofot

: Who is your biggest inspiration in life?
🔶Monz122:My mom is the biggest inspiration in my life.
---
---
Ubongudofot

:what's your future plans about steemit?
🔶Monz122:In future I want to see myself and my community under the top 10 community and myself as an orca so that I can provide support to other Steemians.
---
---
Ubongudofot

: Whose Steemit blog are you most entertained by?
🔶Monz122:There are many people whom I follow here and like reading their posts but if I have to choose one then I will go with @adeljose.
---
---
Ubongudofot

: Other than all of your efforts in the steemit platform, what do you do for fun?
🔶Monz122: Playing with my pets and listening to music are my favorite hobbies which I do for fun and I really enjoyed them.
---
---
Ubongudofot

: if you were to travel out of your country now...where will you like to visit?
🔶Monz122: would like to visit Maldives.
---
---
Ubongudofot

: What advice will you like to give other steemians who are also working hard to increase thier growth?
🔶Monz122: Work honestly with dedication one day surely you will get the reward of your hard work. engage yourself in voting and commenting on others' posts and support each other.
---
---
Ubongudofot

: What can you say about the Internet Showcase?
🔶Monz122 I really had a great time and enjoyed a lot while having a conversation with you. You are doing a great job by taking the views of members this will be helpful in the growth of the Steemit platform

My Say?
Hello great Users, Welcome back from that Exclusive interview Session with those two ladies, I hope we all learned from those great Users about how they progress here in the blog, their future plans, and their advice. They want to make steemit a great place, can you try it too? YES YOU CAN. They are both Students and yet, they still contribute positively here. What is stopping you?
---
---
You can apply those tips, I am pretty much Sure, that it will help you do much better in the blog as well. There are still more initiatives, think about one, and help the Platform to grow.
In the future, With the Permission of the different Users, I'll include either the audio of interviews or the videos, What do you think, please let me know your views in the Comment Section.
Do you think I am missing Something? please feel free to tell me, let's make this better every day.
Share your Suggestions With me, I'll so much appreciate it, thanks.
Do you have a particular topic you will like me to feature? Is there a User you will like me to feature?, please Contact me, language is not a barrier and all would be handled Successfully.
Each week will focus on different topics. And will feature two Users.
If you are interested in being one of our guests, please don't hesitate to contact me any time Soon through my details :
discord: ubongudofot#9499
Telegram: Cantact Me
Please Note that Users/Guess Privacy or Confidentiality would be Considered First before Posting, thank you.
See You next Week for another interesting show, don't miss it !!!
---