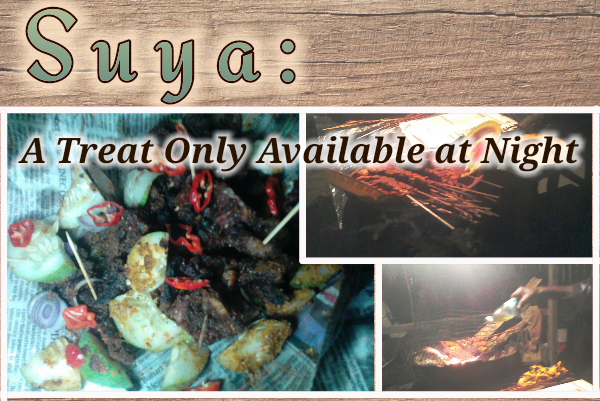 Bats, some rodents and a few other animals who sleep in the day and get very active at night are called nocturnal animals. If your tour should take you to Nigeria, most especially Akwa Ibom State, make sure you don't miss the night life.
It is a few minutes pass eight Pm around 19:30 GMT. And most business were closed around 17:00 and a few are still open but will soon call it a day. At that same time, a number of businesses are just about to get started. These are a few legitimate businesses that thrive at night.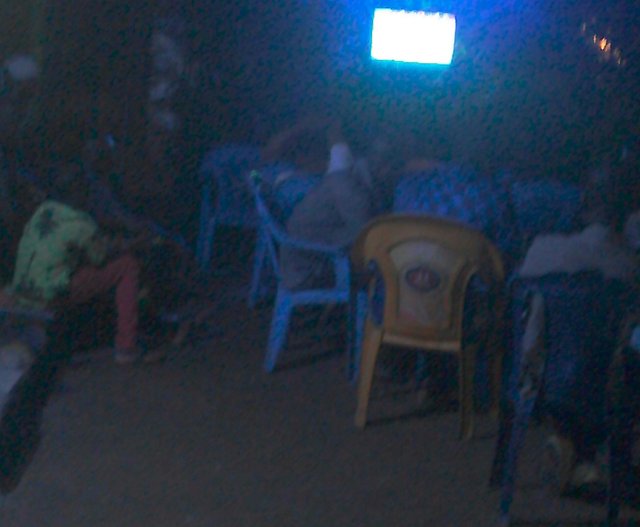 Football viewing centers and joints, this are places that play life football matches on big screens while the clients pay for a comfortable space by buying drinks during the match while those who Who are not buying are allowed to stand around and watch because football is best watched with in a crowd.
A few feed away is the night food business, mostly operated by women who cook food that serve as supper for most bachelors. And a few homes who fails to cook for various reasons.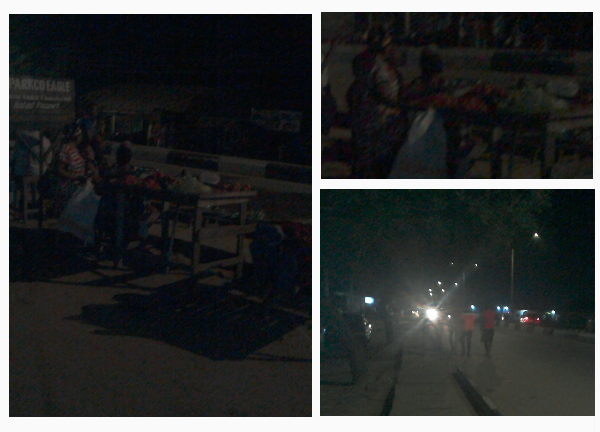 Across the road we have women who sale fresh fish and others with accompanying ingredients like pepper, okra, scent leaves, seasonings and garri.
A few metres away are the young men who grills chicken on a spike but what took me out was chicken suya. A type of kebab marinated with spices.
The Hausa's from the north are known for preparing suya from cow meat, then they switch to goat meat and now the latest addition is chicken suya. Due to a raised in the price of poultry feeds, the chicken have become both expensive and less available. Today there is no chicken suya so I had to go for goat meat suya.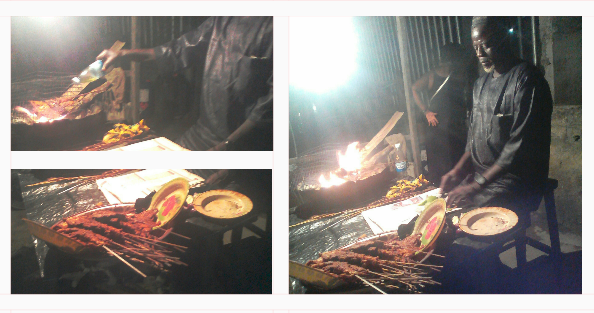 The goat meat is prepared and seasoned, grilled over open fire from wood and charcoal. To keep the fire burning some vegetable oil is smirked into the fire,
The oil, smoke and their special blend of pepper and other spices gives the suya its characteristic flavour. The suya is oiled and grilled at the point of purchase, making sure its hot with its flavour Reminding others of its presence.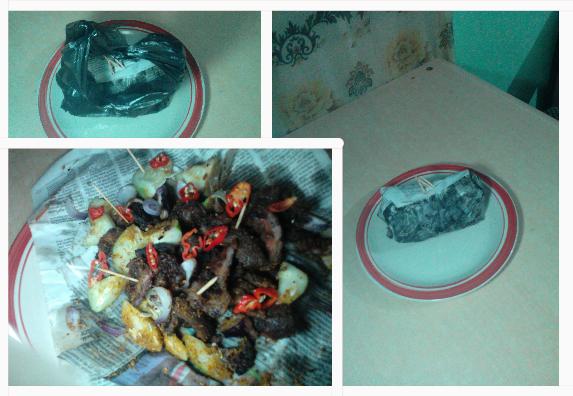 Once ready, the suya is packaged with fresh paper, sliced cucumbers or cabbage with some slice of fresh onion and a dried mixture of spices.
The treat is package with some old newspapers and a few toothpicks and its ready to go home. On my way home I took this picture of my street at night. It often this dark as power is rearly available.
Once the suya gets home, its flavour tells the whole house that it has come and most especially the goat suya with it extra goat flavour. Everyone comes around, there is plenty of pepper but that is not going to stop anyone.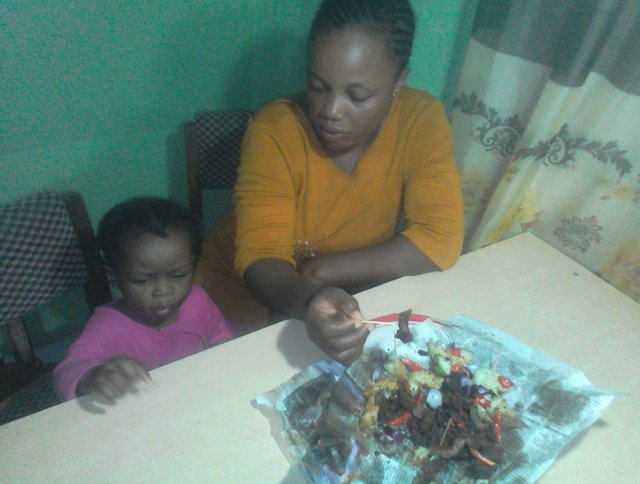 At the end, only the soiled newspaper survives and the next morning, it will be the only sign of suya that exists because the spot where it was sold last night will be completely deserted and will only come to life again once its around 19 hours GMT.