hi friend
@steem-travellers
... sweet greetings to all of them... 🤗🤗🤗 hopefully always in a healthy, happy and excited state in carrying out daily activities.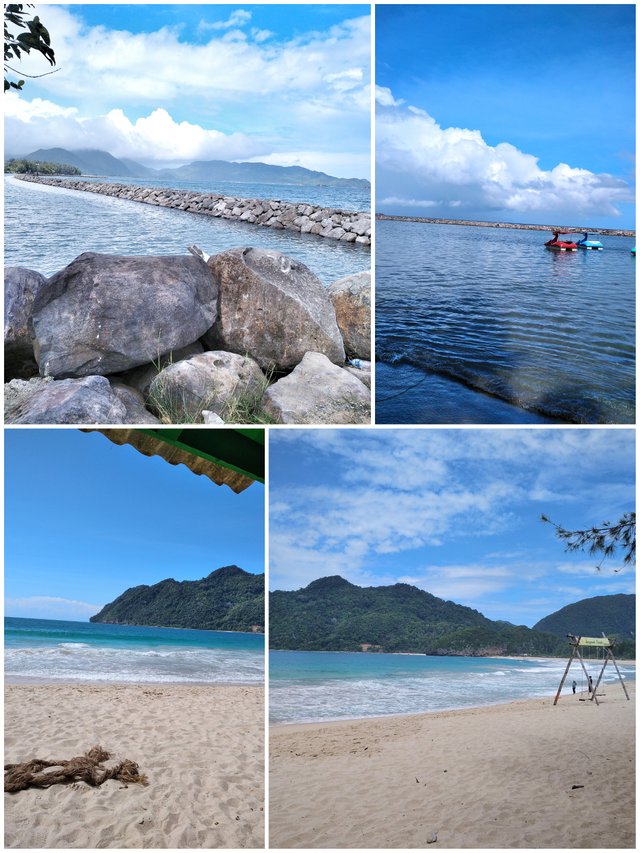 this is my first post on @steem-travellers, after some time ago I verified my account via comments. this time I want to share a moment or trip that I usually do with my little family. the places we used to go when we were bored and on weekends to entertain ourselves and the kids.
there are two places we usually visit, namely
• Ulhee Lhee beach, not far from our residence. it only takes 5 minutes, so every weekend we often visit.
• Lampuuk Beach, it is quite far from our residence. it took us about 45 minutes to arrive at the location. usually once a month we will visit. the place is very beautiful, especially the grilled fish. long distance, paid off with the food and the panorama.
Ulhee Lhee Beach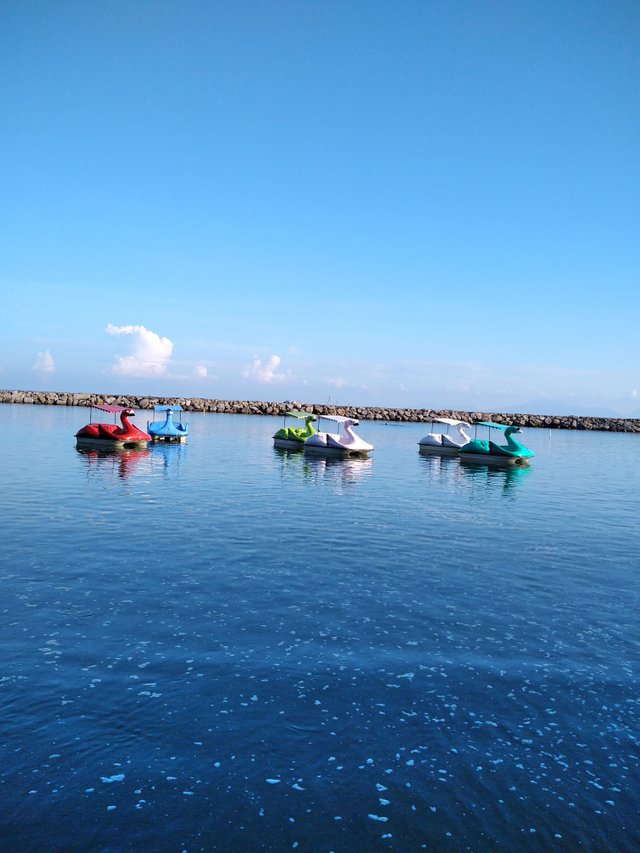 Ulhee Lhee Beach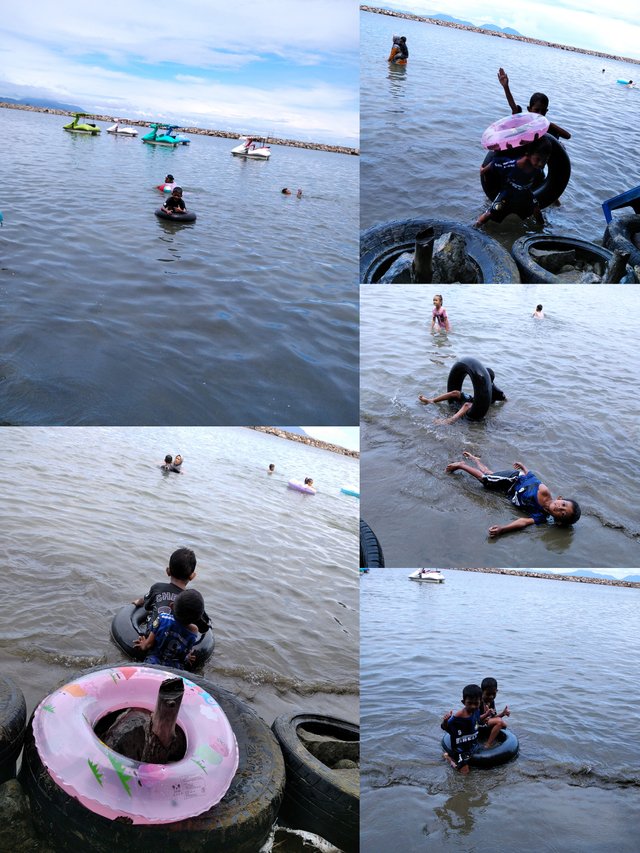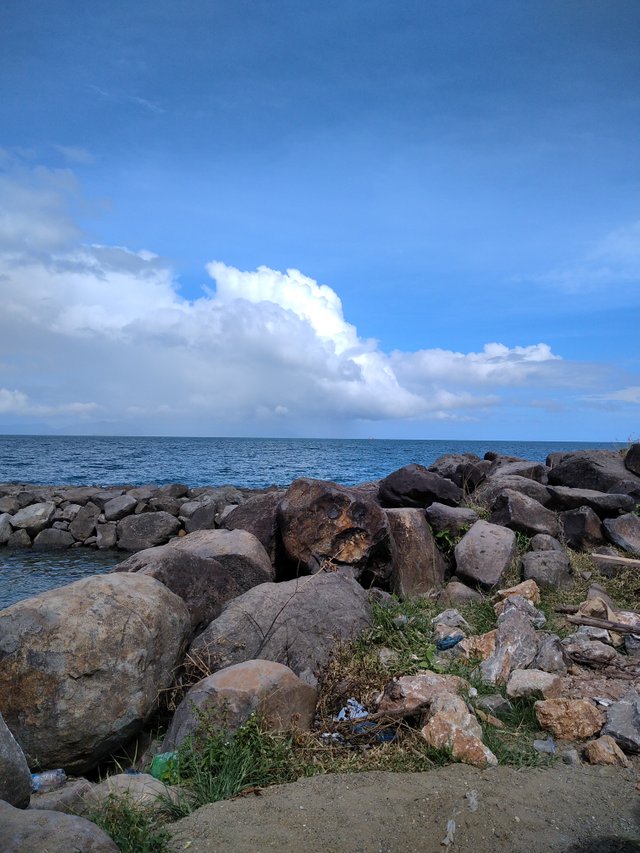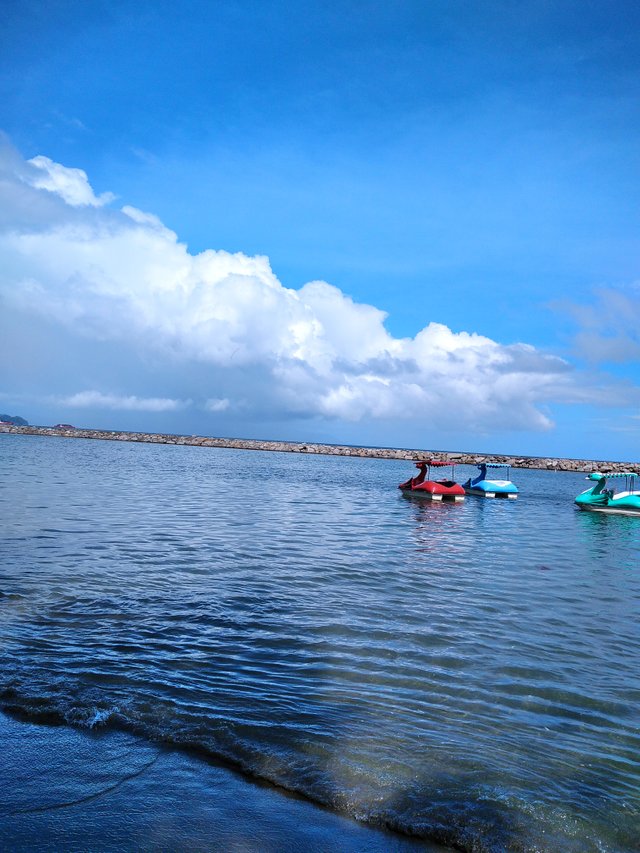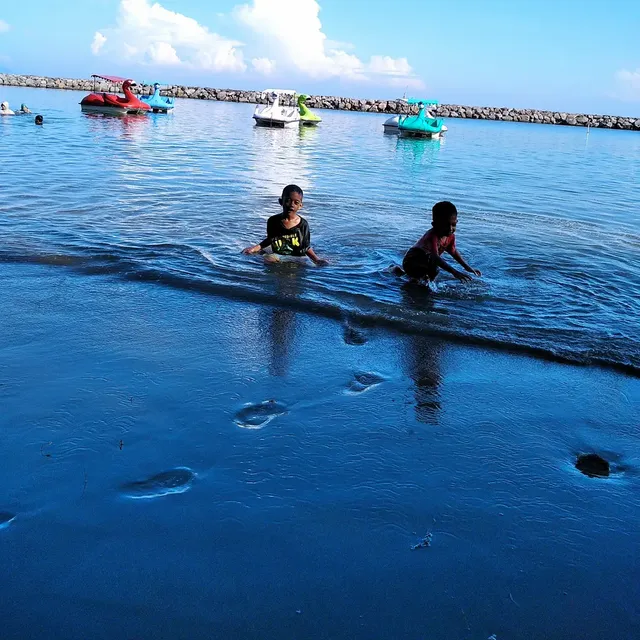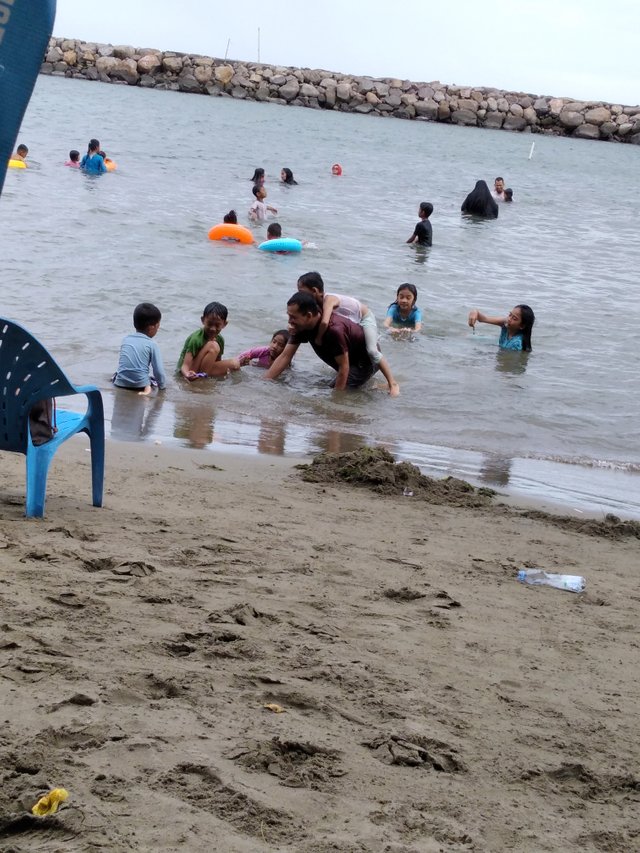 every sunday or weekend, we choose to visit the beach, entertain the kids in our late hours. school children from Monday to Saturday, because Sunday is a holiday they ask to go to the beach. we usually go in the morning. cool and cool atmosphere. we bought savory rice at a nearby warung for breakfast at a beachside hut. after arriving we ordered warm tea and warm milo.
after breakfast the children will play in the water and run on the beach. we chose to relax in the cottage while watching the children play and observing the beach atmosphere. until noon they don't want to go home because they're too busy playing. very busy with children and parents on the weekends enjoying the relaxing beach atmosphere.
Ulhee Lhee beach is located in the city of Banda Aceh, precisely in the Meuraxa district. Ulhe Lhee beach is also visited by many foreign tourists. Usually large buses will be parked on the beach, as well as tourists taking pictures with the calming sea atmosphere. but since covid19 hit, no tourists have visited so only local tourists who are loyal to visit. The port for taking a ship to Sabang is also in Ulhee Lhee. Not far from Ulhee Lhee beach, there is a mass grave for tsunami victims. many relics of the tsunami that witnessed the brunt of the sea water. there is also the Baiturrahim mosque which is still standing strong. After the sea was hit by the tsunami in 2004, large stones were placed on the edge of the sea to prevent eruptions or soil erosion so that sea water did not enter the road.
Lampuuk Beach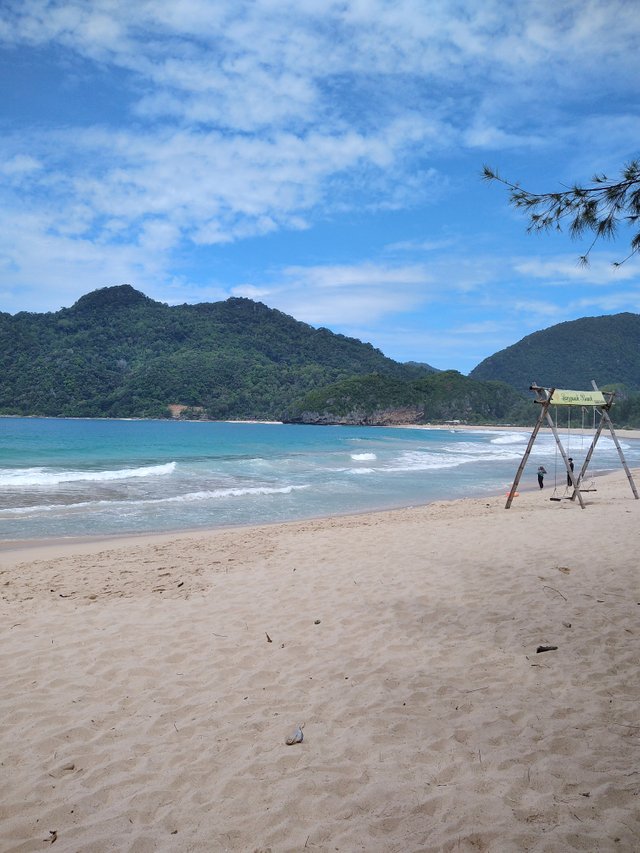 Lampuuk Beach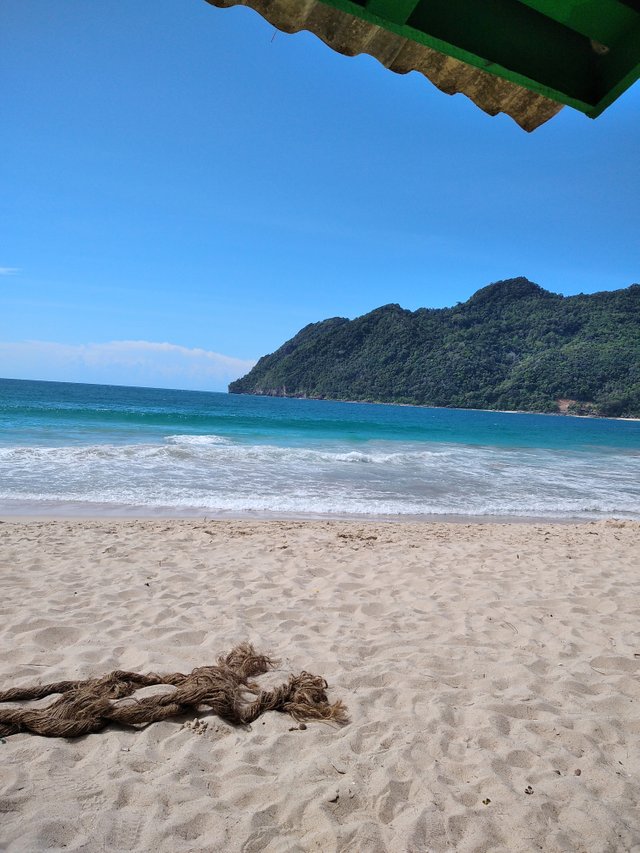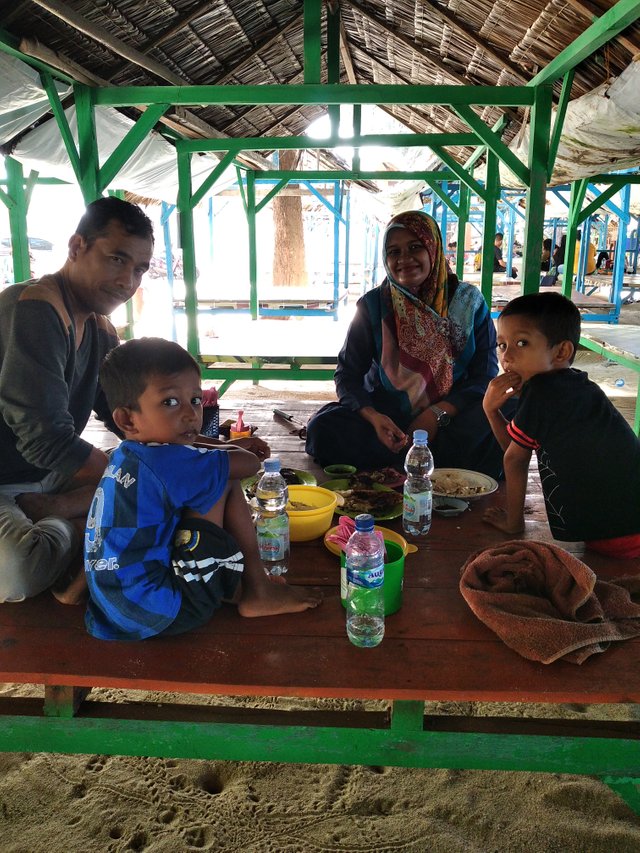 eat with my little family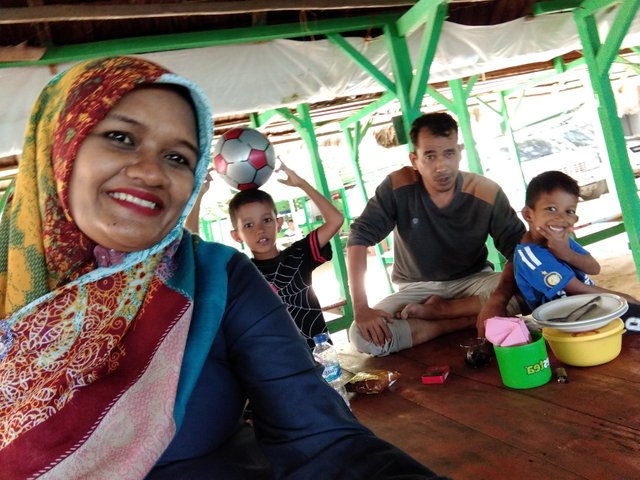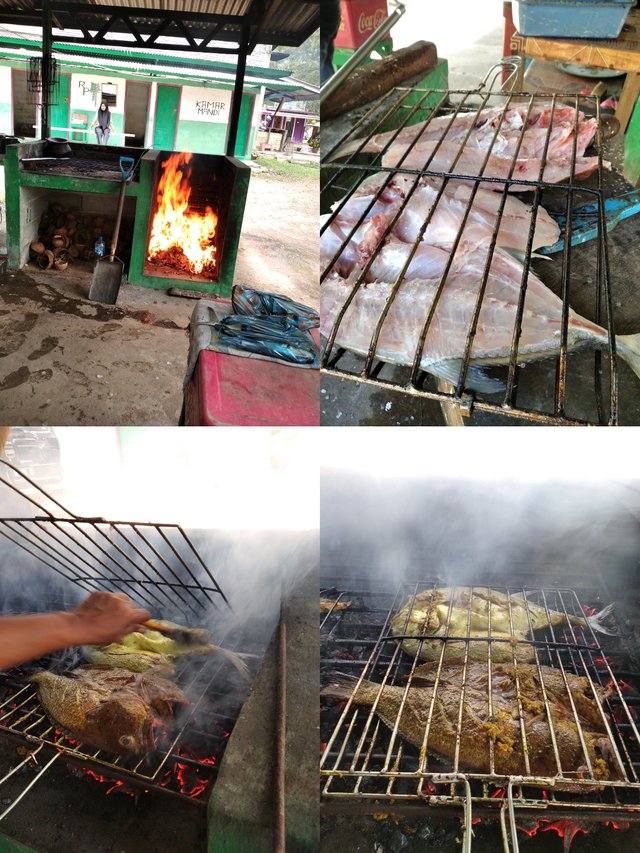 fish grilling process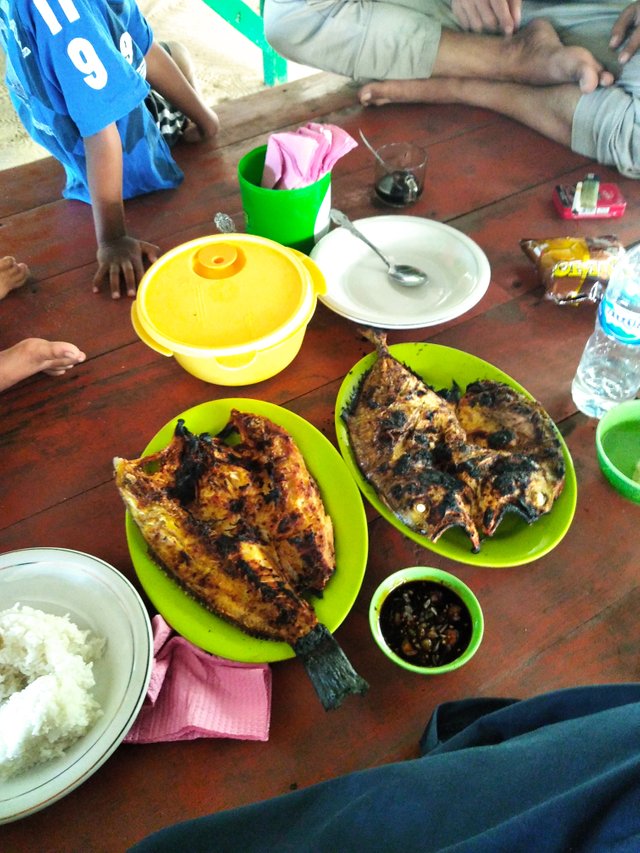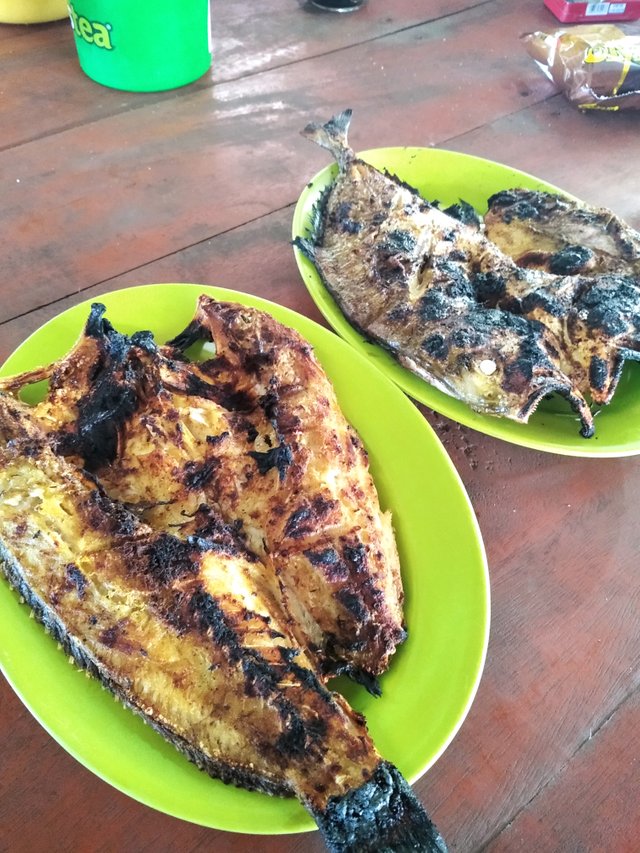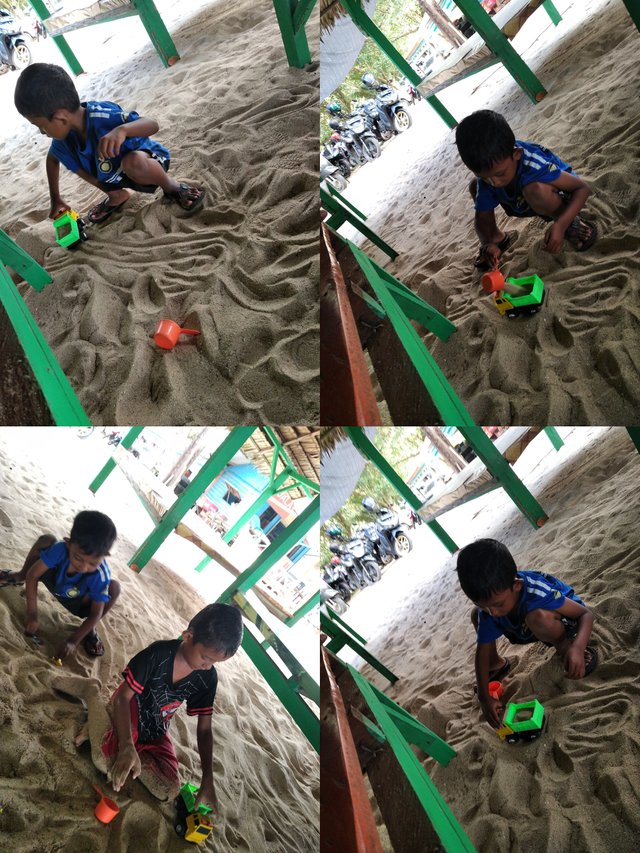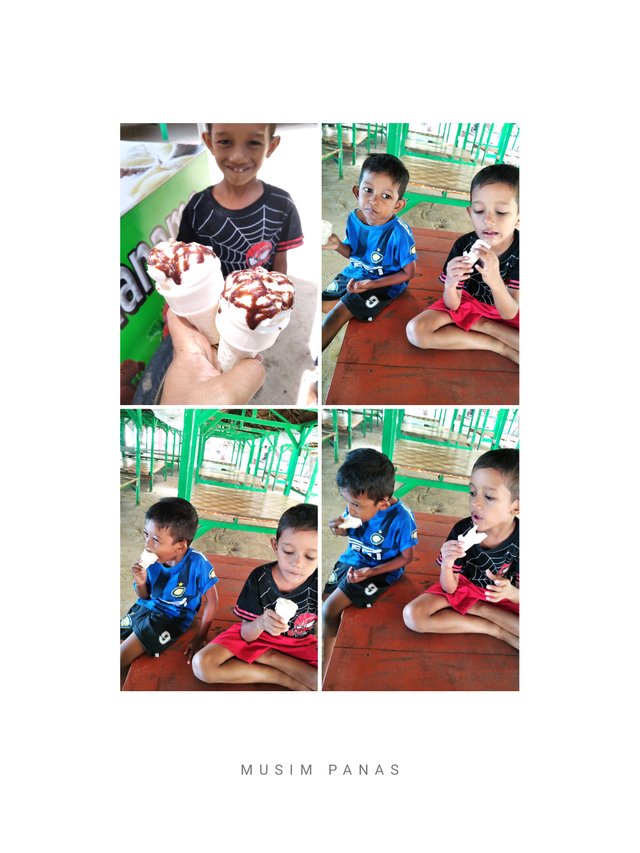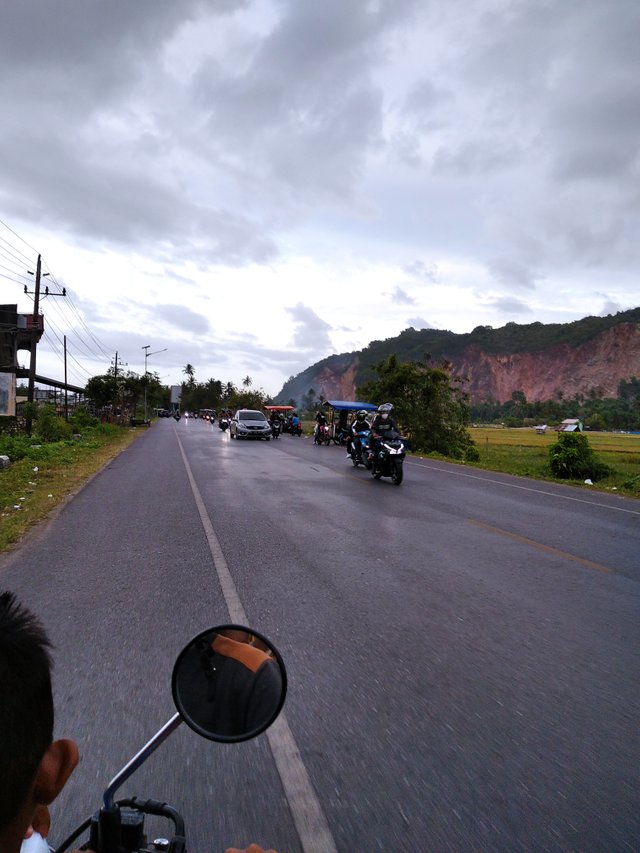 the path we took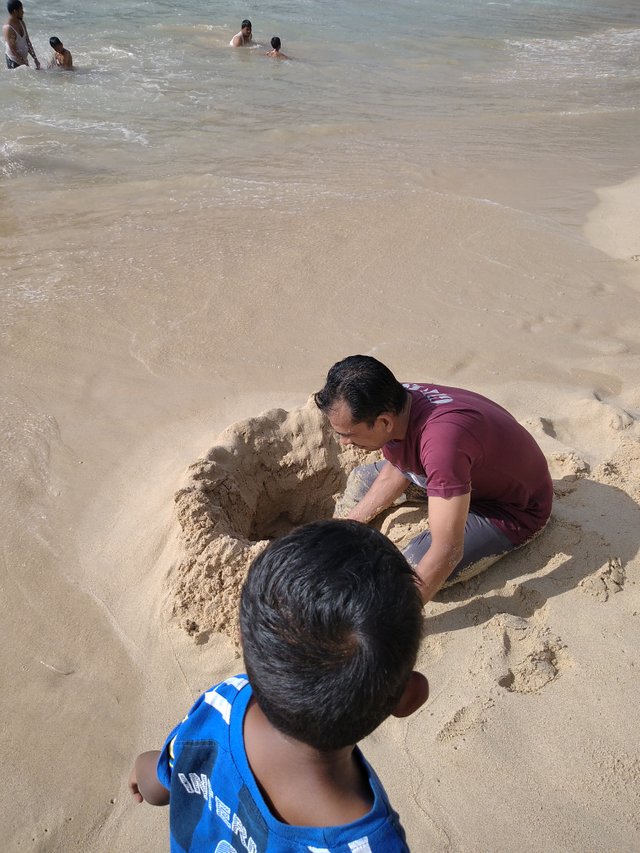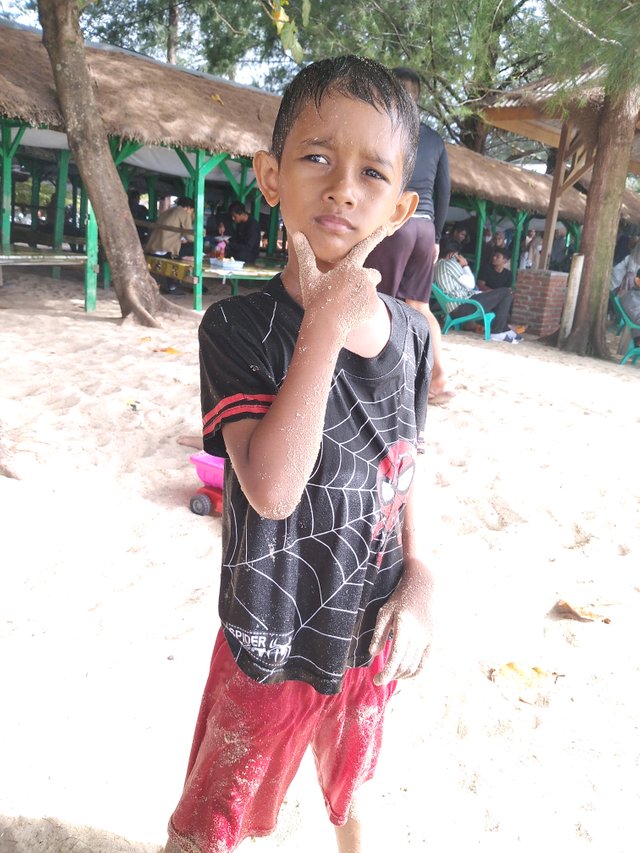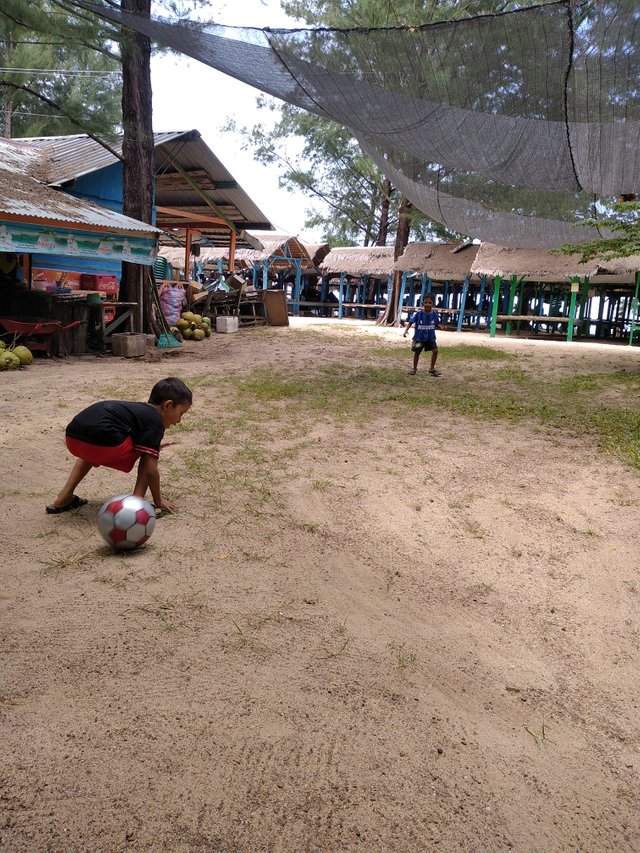 Lampuuk beach is located in LhokNga district. Lampuuk beach has been crowded with visitors since before the tsunami, Lampuuk is the prima donna of tourist attractions. a lot of foreign tourists who stay at the inn which is located near the beach. Usually there will be cruise ships that dock at the end of the year. The tourists enjoy the end of the year and welcome the new year in Lampuuk. there are so many tourists who spend their time at sea, especially since Lampuuk is famous for its big waves. they play surfboard and snokling on the seabed. Lampuuk sea is really beautiful. Its beautiful corals, clean sea and white sand add to the beauty of the Lampuuk sea. However, due to the COVID-19 pandemic, the number of foreign tourists has decreased or even almost non-existent. if any, maybe tourists who have lived in aceh for a long time.
We love visiting Lampuuk, but because we are quite far away, we probably only visit once a month. Usually we will leave in the morning and return when it is late afternoon. we ate at the hut that had been provided there, we ordered grilled fish which is famous for being very delicious especially if we eat it while enjoying the beautiful sea of ​​Allah's creation.
there are several menus there that you can enjoy, there is young coconut with a variety of flavors, there is indomie, juice and other foods. there will be no words of boredom through the day in Lampuuk, without feeling the day has passed. the children really enjoyed playing in the sand and playing in the water and running around. There are also many snacks offered by walking traders, such as snacks and toys that are sold. the children chose to enjoy ice cream because the weather was quite hot.
I recommend Lampuuk and Ulhee Lhee beaches as tourist attractions that are worth visiting if you go to Banda Aceh. if you have visited, it is guaranteed that you will bill again because the place is really very beautiful. come on friends visit, spend the holidays with family and friends.
that's all our weekend stories at our favorite places. I hope the post that I share is useful and useful. thank you for your support and visiting my post.
| Camera | Redmi8 |
| --- | --- |
| Categori | Fotografi |
| Fotografi | Sea, Beach |
| Location | Banda Aceh, Indonesia |
| Fotografer | @suryanie |
cc:
@willeusz | ADMIN | 500 SP Delegator
@papi.mati | ADMIN | 7000 SP Delegator
@ponpase | Moderator | 200 SP Delegator
My Power Up On November to Support #club5050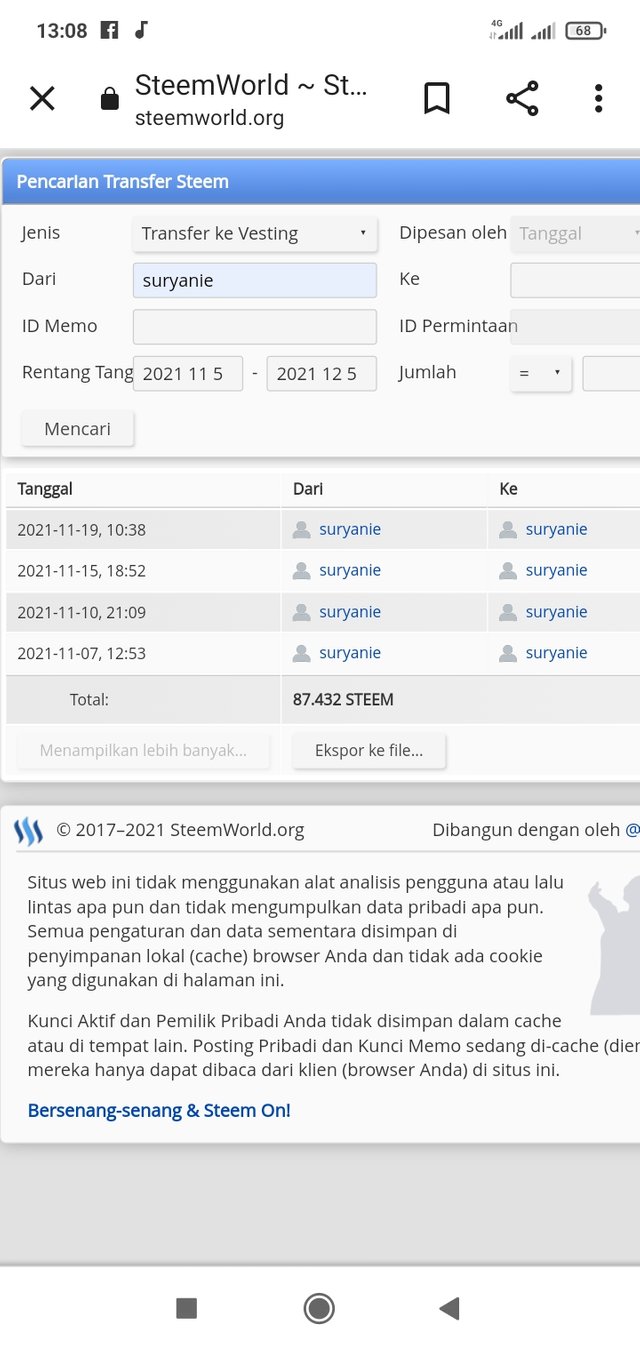 Sweets Regards😊😊
@suryanie