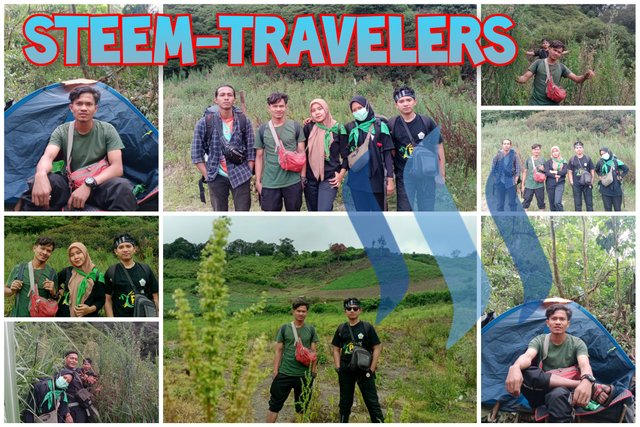 Now hiking the mountain is not just a hobby but an obligation that must be done at least once in a lifetime. At least that's what I thought. For me, mountain hiking is a way of enjoying life.
I always want to go mountain hiking with friends, enjoy the moments of togetherness on the way to the mountain location, during hiking, at the top and after all mountaineering activities are completed. Yes, I've always wanted that.
The purpose of my trip this time was to hike and camp at Mount Glee Kapal. Beber Meriah Regency. Central Aceh. We also gathered at one of our friend's boarding houses around 9 am to pack our climbing needs. After all the preparations were completed, at exactly 10.00 pm we all gathered and prayed for the smooth and safe of our activities. We immediately moved towards the mountain.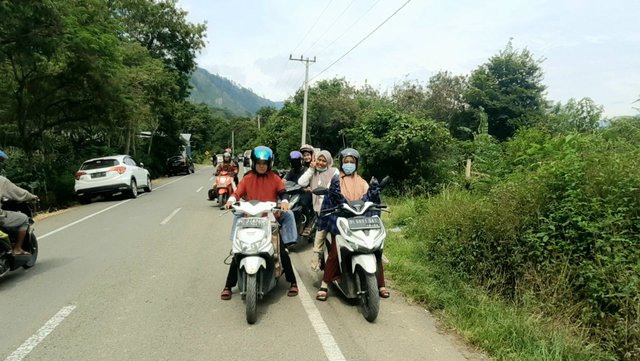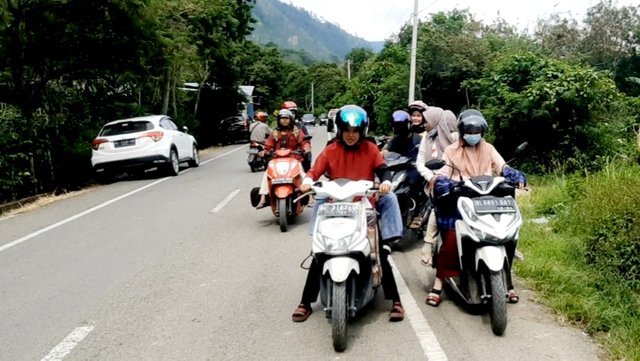 The journey we took to get to basecamp was quite long, about 4 hours. This is because my friend's motorbike broke down and required us all to stop for a moment to repair the motorbike. After that, we continued our journey to basecamp and arrived at 13.00 noon. Then we rested for a while while discussing with the local village community and accompanied by a glass of hot coffee which is very fitting to be enjoyed at night at the foot of the mountain.
We rest for about 1 hour. Exactly at 14.00 we started getting ready to hike. We gather again and pray together for peace and security. Then we walked over to take care of the administration, the list of names and the equipment we brought with us. This is one of the procedures that must be done. And I don't think it's just on this mountain. but on other mountains there must be a procedure like this too.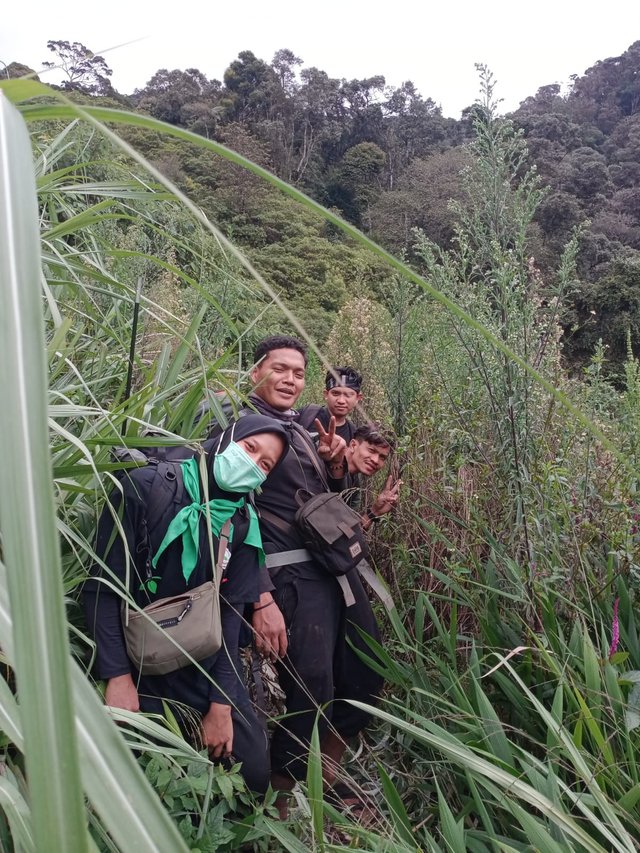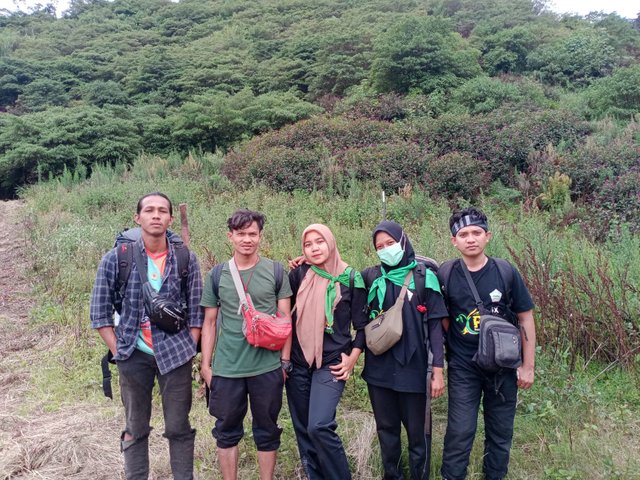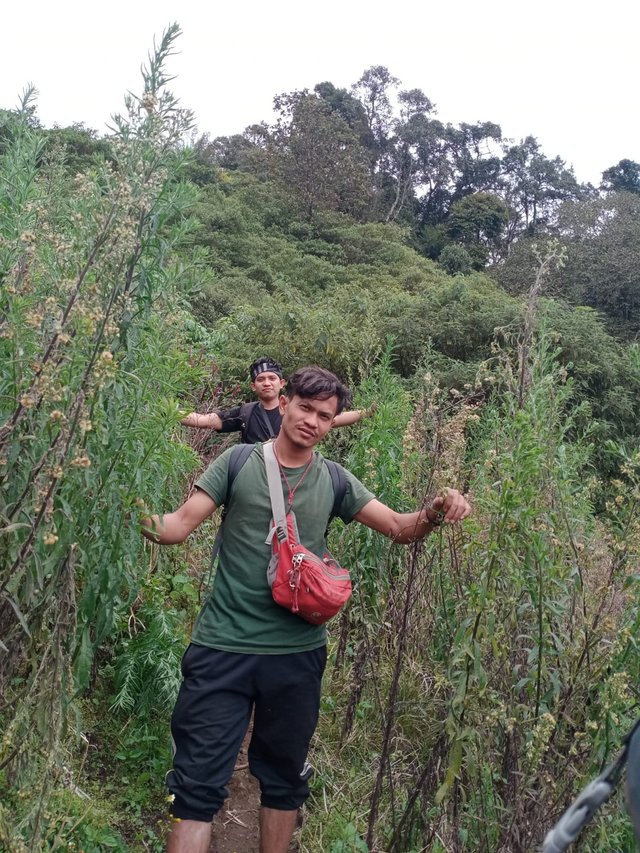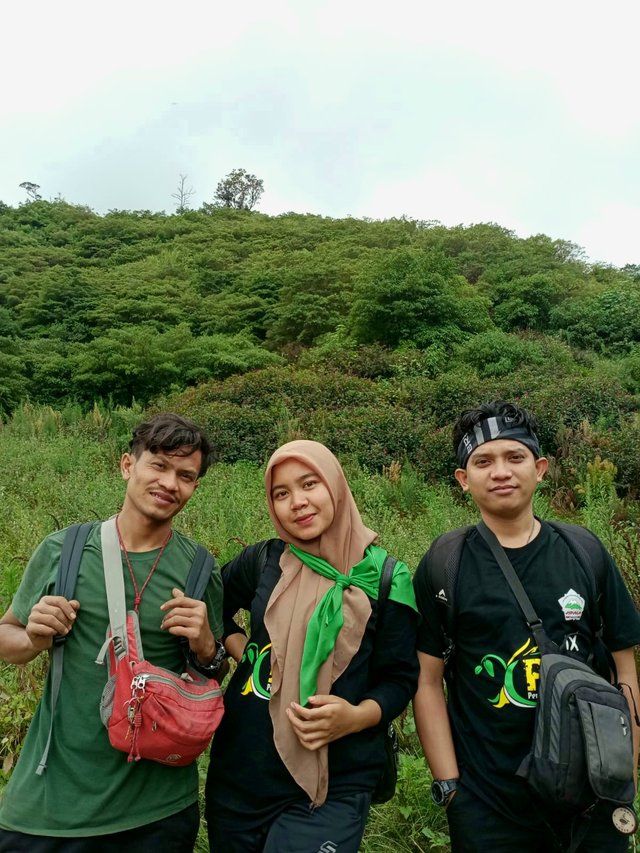 Long story short we arrived at the track and started hiking. Just hike 100 meters, my girlfriend was already tired and had time to think about going down and canceling the hike. Naturally, because this was his first time hiking a mountain. But other friends cheer him on.
During the hike, we stopped a lot to rest. A lot of fun moments happened during this hike, and the one I remember the most is the one where our girlfriend got used to and taunted the rest of us for asking for a break too often. Of course it was just a joke and I think it's really nice to see friends can still joke with each other even though they are tired of hiking the mountain.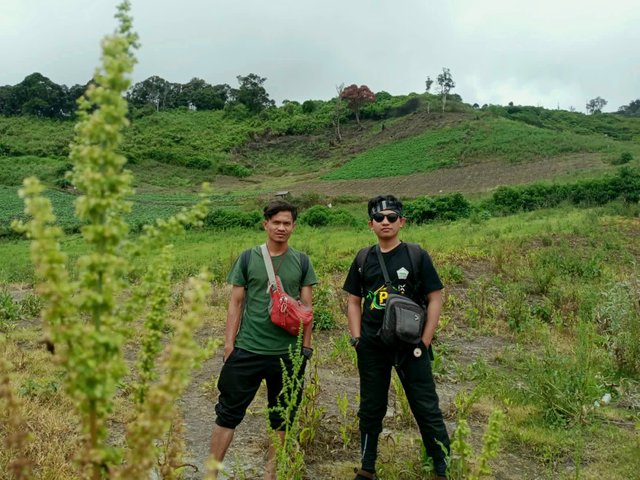 After traveling for about 3 hours, we arrived at the camping site of Mount Glee Kapai. And of course the complaints during the climb paid off with the views provided by this place.
Then we divided the tasks. Some set up tents, some prepared cooking utensils. there is also a helping light using a head lamp only. After finishing building the tent, the clock showed 20.00. We started dinner which was also prepared by a friend. We both enjoyed simple but delicious meals. Then we continued drinking coffee together and lighting a bonfire. This is the real moment.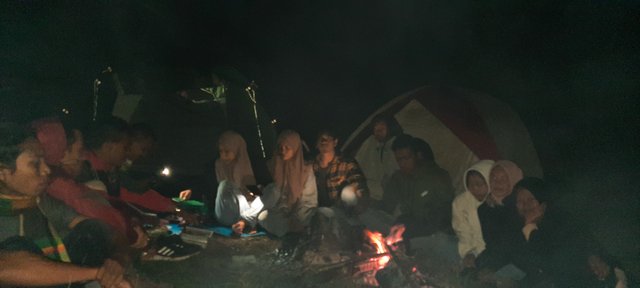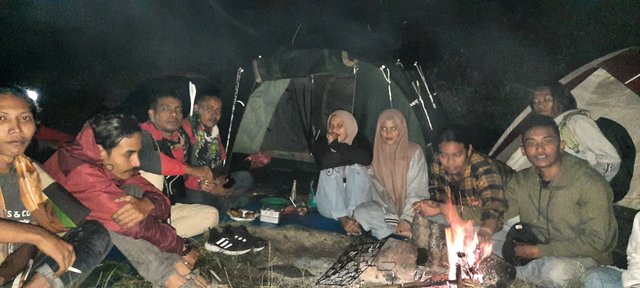 The very cold night wind made some of us couldn't stand it and wanted to immediately sleep in the tent, some chose to make coffee and stay outside the tent a little longer. We all went into the tent to sleep because later we wanted to see the sun rise.
Without realizing it At 05.60 in the morning, a glimmer of light began to emerge from behind the clouds and seemed to be getting higher and higher. Yes it is sunrise. Then I woke up my friends and together watched the beautiful sunrise from Mount Glee Kapai. We take turns capturing this moment.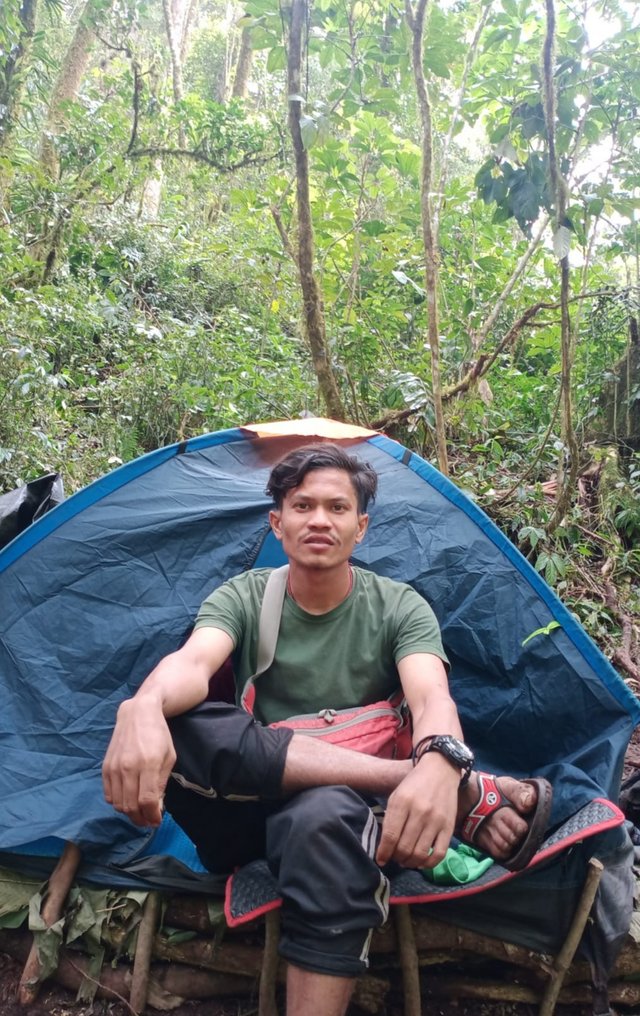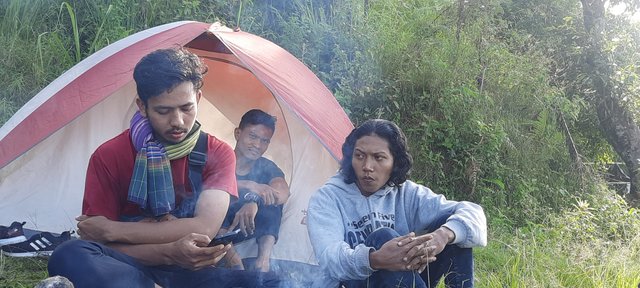 After taking pictures, we cleaned up, rolled up the tent and got ready to go down. After all our luggage including our trash was ready to be unloaded, we descended from Mount Glee Kapai to go home.


Special Thanks To
@willeusz
@rafaelcmontero
@ponpase
@udyliciouz