Hello everyone.
Hello everyone, how are you all, I hope you are well. I am also well by the grace of God. I am @safi01 from Bangladesh I'm going to write about sikam twaisa waterfall
---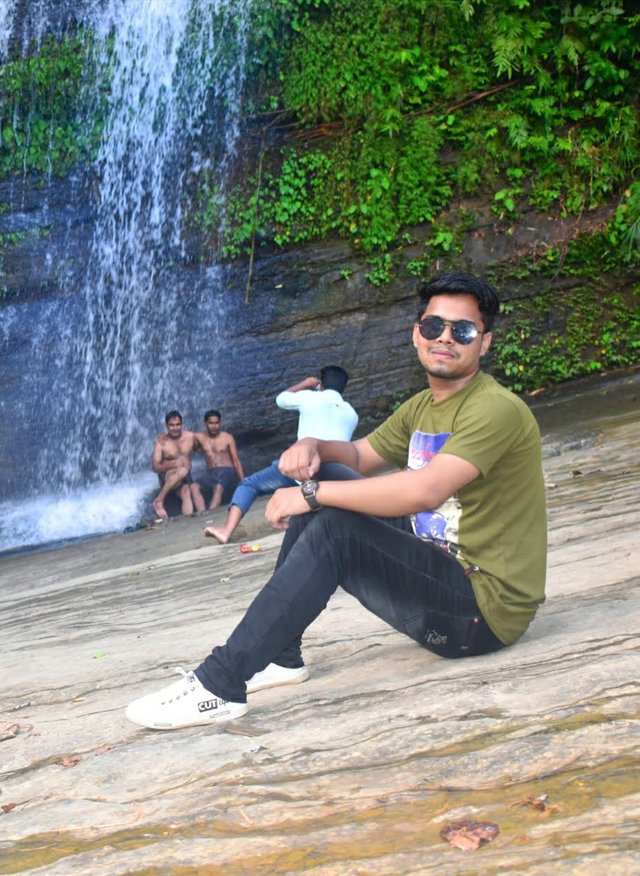 ---
❤️

SIKAM TWAISA WATERFALL

❤️
---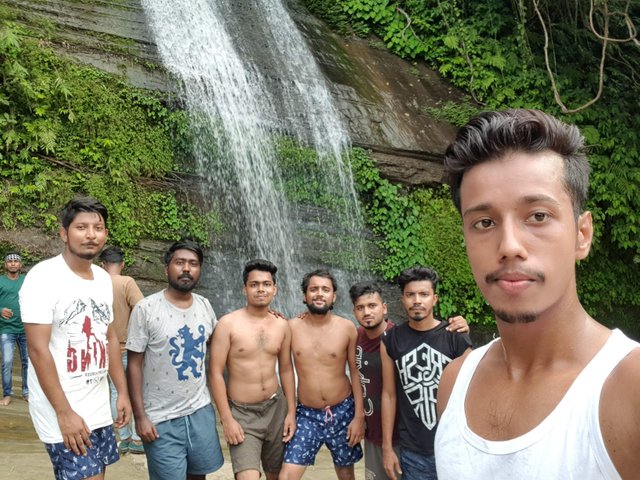 As always, I am a travel enthusiast. I love traveling. We've been thinking for a long time about a trip. We planned how and where to go. Because we have already gone to the mountains and the sea. And we're going to reveal that there's a sense of fun that seven friends have to tour together.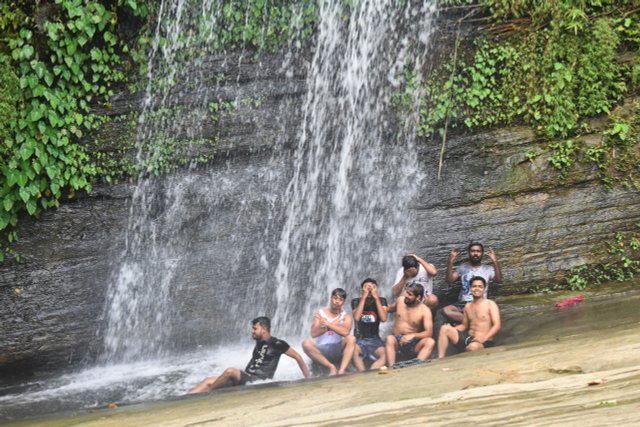 So we thought we'd go see the fountain this time. For that purpose we had a discussion for two days and fixed a destination. And that is this Sikam Twaisa waterfall. Which is very nice and beautiful to look at. The seven of us argued we would go there. And for that purpose we packed our clothes and bags and started to leave.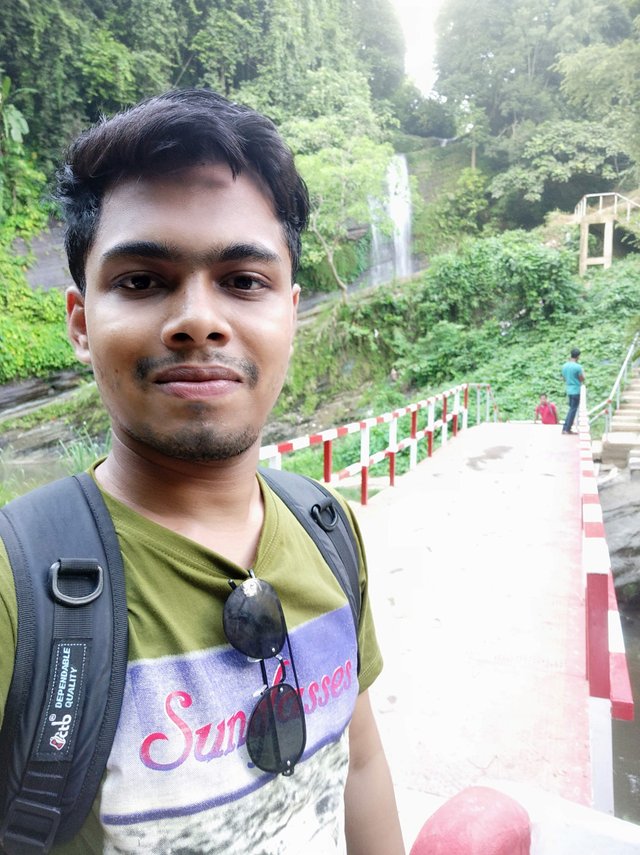 It is located 20 kilometers away from Chittagong city, the state of Bangladesh. Chittagong division is called the form state of our Bangladesh. Because all the green lands of hills and beauty are located in Chittagong. The seven of us started our journey from Dhaka Dhanmondi 32. We got on the bus from there at 9 o'clock at night. Shyamli in the bus.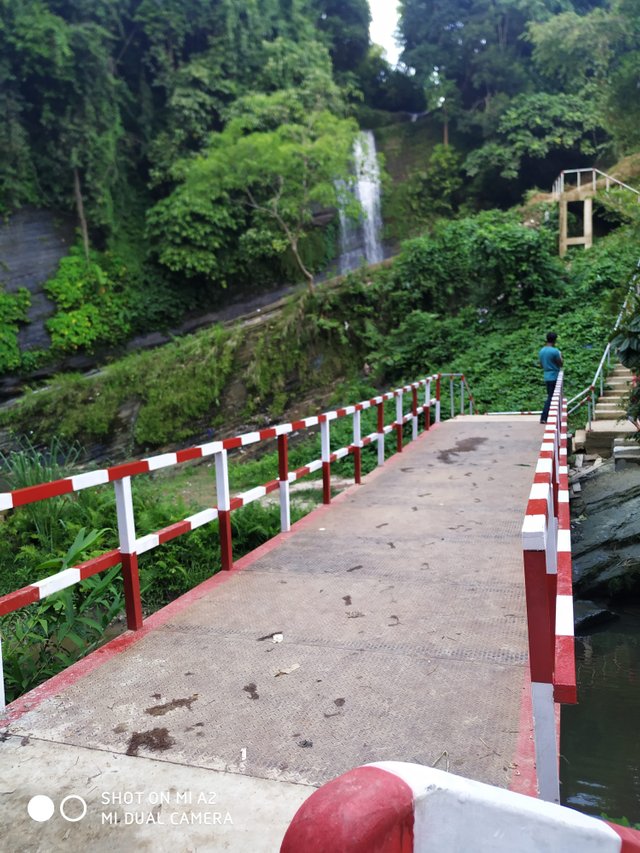 The car was very good, the driver and helper of the car were much better. There were seven of us in the bus. They kept us hooked on the story all the time. The rent for each of us was 650 rupees. We got in the bus at 9pm and got there at 8am.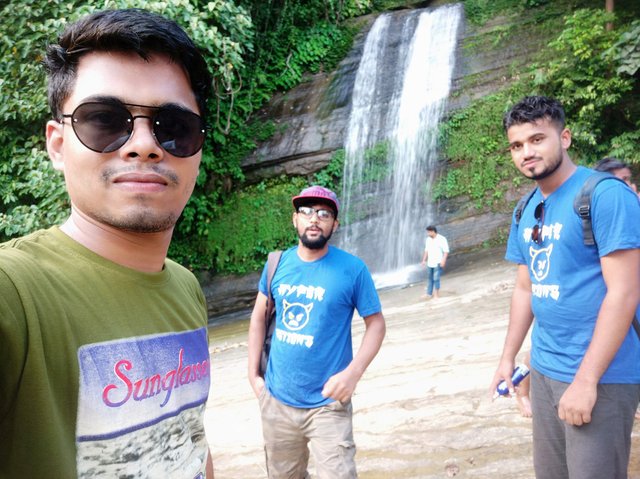 If you want to go to this fountain, you must book in advance. Because you will not always get a bus ticket to Chittagong. Because if you want to go from any district of Bangladesh or from any district of Chittagong district, you have to buy bus ticket in advance. Because there is a lot of pressure on people to get on and off the bus in that district.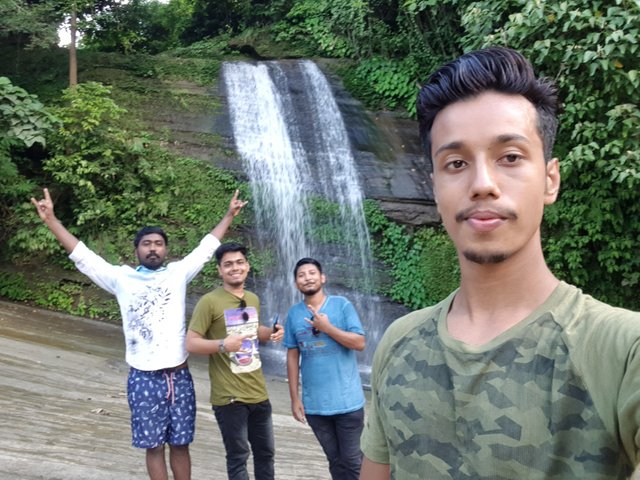 So we booked our tickets three days before we left. And just before I got on the bus, I confirmed the bus ticket and got on the bus. The first thing you will enjoy going there is the weather. When you get off the bus and enter the CNG or Chad car, you will see a ladder in front of you. You have to cross the 300 steps of the stairs to get there. I find it a lot of fun to climb this ladder. You can go there in different ways. You can also go by bike or a CNG.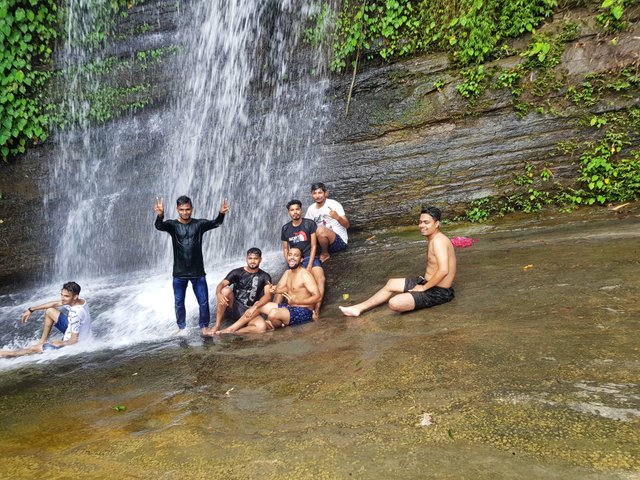 Then cross the 300 stairs when you reach that fountain. Arrive here and take a bath whenever you want. Cool water will come from above and wash your body. You can take a nice bath there. The most interesting thing here is the cold water of the fountain. From the top of the hill to the bottom where the water falls, you can slip on that rock and carry your body to the bottom.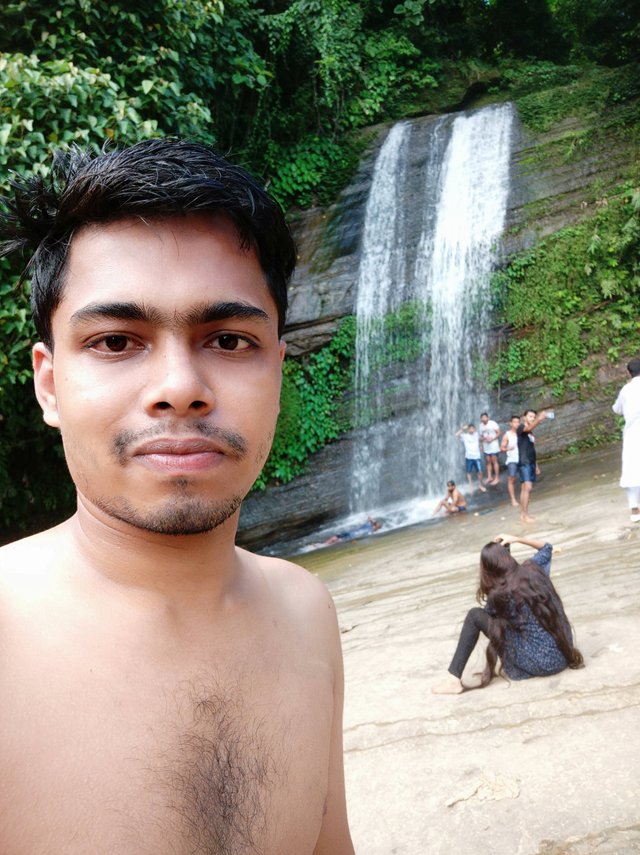 This is the funniest thing I've ever had. Here's how to put one together for use with your little one. That is, you can leave clothes on the side. And leave your enough clothes there and then you will go down to take a bath. When you finally come back from the bath. Your fatigue or all the hardships of the day will seem insignificant to you. It will feel like coming back here again and again. If you go here, you will not find any hotel in the vicinity like food. That is why you must collect some food from Chittagong city. Or eat and then go there.

I would like to mention Personally @steemcurator01 Because my dream is to be a dolphin and I want to get a hundred percent power up and come to Cray. And the only person who can help me to fulfill my dream is @steemcurator01 That is why I am seeking his help and cooperation in fulfilling my dream. Hopefully he will help me become a dolphin.
---
❤️

THANKS EVERYONE

❤️
---
Cc: @pennsif @papi.mati @willeusz @hive-111293 @datych @ponpase
Location: https://w3w.co/purrs.weightless.henna