Intro
I believe that tutorial will be useful for the new users as well as those of you who are on Steemit for a long time. We all know that even the best article without proper hashtags remains invisible or gets very little attention from the most powerful users. While joining Steemit, it's easy to get lost in all those programs, clubs, and curations that are available, so let's try to accumulate all the information in one place.
First of all, you should know how many tags can be used. Theoretically, it's seven, although if you will use one more in the text, it will be automatically added to the list. Only four first tags will be visible in the searcher though - those are the most important. Confusing? Maybe, but once you will memorize it, your work will be much more effective.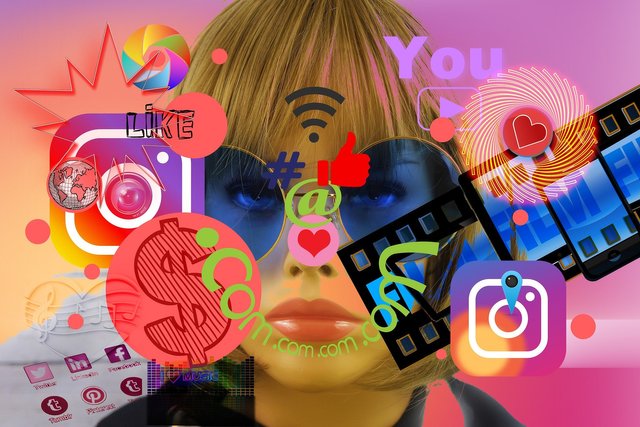 source
Let's summarize:

---
The first tag - club5050/club75/club100
The first and the most important tag is related to your club status.
For those who do not know what clubs are, short information. We have three kinds of clubs: club5050, club75, and club100. Joining club5050 means that 50% of your income will be powered up and changed into Steem Power (your history of the transactions is checked one month backward), in club75, at least 75% of your income has to be powered up and two months backward are reviewed, while in club100 all your income from at least last three months has to be changed into SP. To join any of those clubs, you need to power up anything, you can't just declare that in the future your income will be changed into SP. That means that you need to be active on the platform for at least one week.
Only participating in any of them allows you to earn the money from the most powerful whales, such as steemcurator01, SC02, and SC03 (three accounts managed by Steemit Inc.), SC04-08 which are in the hands of the community (teams selected monthly in the opened contest) and booming01-04, managed by the community admins. The value of the upvotes can vary - for SC04-08 and booming, it can be up to 6-7 USD (depends on STEEM value) while SC01-03 can reward you even with... over 100 USD with just one click!
While declaring participation in the clubs, select only one hashtag. Being in #club75 does not require adding #club5050 tag and #club100 exclude #club75 and #club5050 tags. If you do not belong to any of the clubs, skip this tag, but consider joining them. It's very difficult to earn good money on the platform just by withdrawing everything that you earn.
To read more about the clubs, check THIS POST

---
The second tag to bring the SC04-08 attention
In some cases, like participating in selected contests, Necommers Community, or in the Steemit Crypto Academy, the second tag may be dictated in the rules, but in every other situation, we recommend you to select ONE, maximum TWO tags from the list below to increase your chance for the Steemcurator04 - 08 visit:
Only the posts plagiarism-free and with their own photos (or pictures on creative commons license) can get the upvote from the SC04-08 teams. Steemians who want to be rewarded, cannot use the bid bots, has to be part of any of the mentioned before clubs, the post has to be interesting, long, and not published in any other place before (I'll say about it more while describing the third suggested tag)

---
The third tag - description
If you want your post to be easily searchable by future readers, use one of the tags that describe the text properly. Try not to use too detailed hashtags or too general ones. If you wrote a post about stevia and health advantages related to using it instead of sugar, you can use the tags #health #diet or even #stevia, but #sweetener will be too detailed, and #text too general. Do not overuse #photography or #photo tags - many people add them just because they attached to the text any picture from the archive (or even from the Internet!). Keep it for the artists-photographers,

---
The fourth tag - your country of the residence
Writing down the country where you live is very helpful for us (admins, curators), and... it can be profitable for you. We need it to statistics, but you can get an extra upvote from the Country Representatives. Yes, on Steemit we do have country representatives of the biggest national communities, as well as for whole regions. Most of them do tremendous work, some are a bit less effective and focused on their own income, but in general, they are supposed to support you, review your posts sometimes, give you feedback if you are doing something wrong, and upvote your good quality publications. The only way how they can detect the new users from their own region is by the hashtag, so let yourself be discovered and guided/supported :)

---
The next tags
The ideas for the next tags may be very different. Remember that 5th and every further tag are not searchable, but you can still use it to smuggle important information (like the tag with the name of described city or country in the Steem Travelers community). Some people are also using the #krsuccess tag to earn a few cents from the Korean bot. It's not prohibited, but delegating the SP to Upvu, Tipu, or other accounts which upvote your content for the delegation as well as making the transfers for bots (like coin-doubler) is prohibited.
The most important tag that has to be included here is #steemexclusive
Many users notice that #steemexclusive is present nearly under every post and they copy it without thinking what does it really means. As the name suggests, you mark in that way only those publications that have not been published by you anywhere else - not on Hive, neither on Facebook, personal blog or in a local newspaper. Posts that are not #steemexclusive can still gain money from the users or community accounts, but they won't be rewarded by any of the SC whales and they won't get the booming.

---
Summary

---