My warm regards to everyone in this @Steem-Travelers community. I hope we all had a good weekend and we are ready for this new week. I'm here about this nice contest made up by @hive-111293 about traditional foods.
Traditional Food
There are a lot of traditional food and I'm glad we get to learn about some here. Today, i will show you steps on how i cook my Vegetable Rice, other people call it native rice. It's been in existence in this part of the world because it is a low budget meal. And a lot of people i know tend to like rice a lot.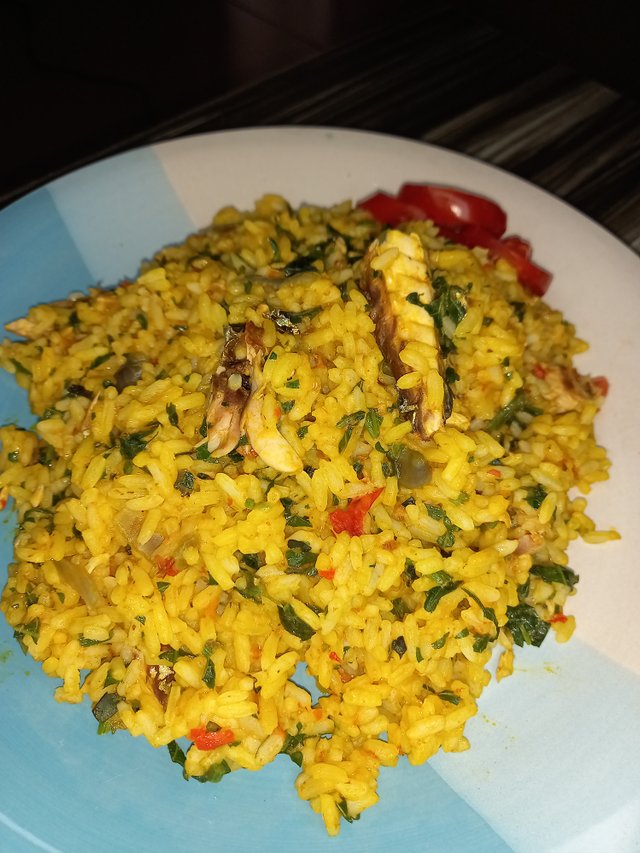 Vegetable Rice Recipe:
This meal is cooked using it's main ingredient being rice. Now some people like to use different protein for this meal, like goat meat, fish(it can be smoked or fresh), shrimps, pork or chicken. For today,i will be using smoked fish, vegetable leaf, onions, pepper, salt, maggi, palm oil and crayfish.
Cooking steps:
First, parboil the white rice and set it aside.
Now, people have different ways to prepare this rice. I like to fry my onions first with the palm oil.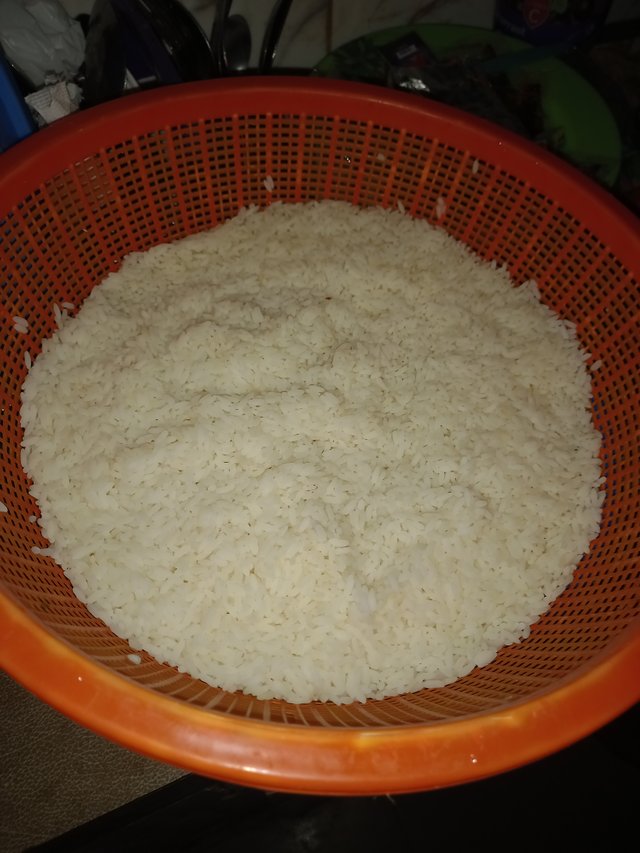 So, in my empty pot, i pour in some palm oil, allow it stay on heat for some minutes. Then i add my chopped onions, allow it fry for some minutes, before adding water and my smoked fish.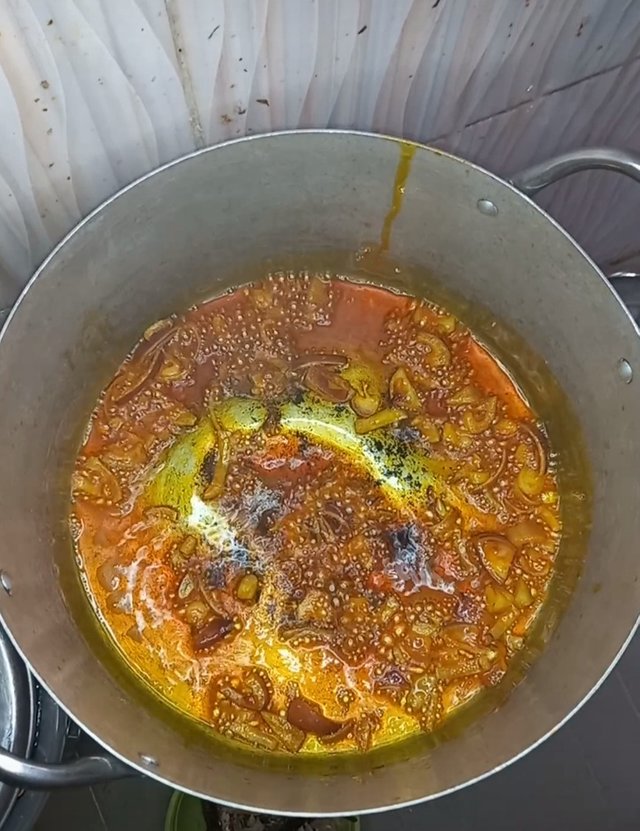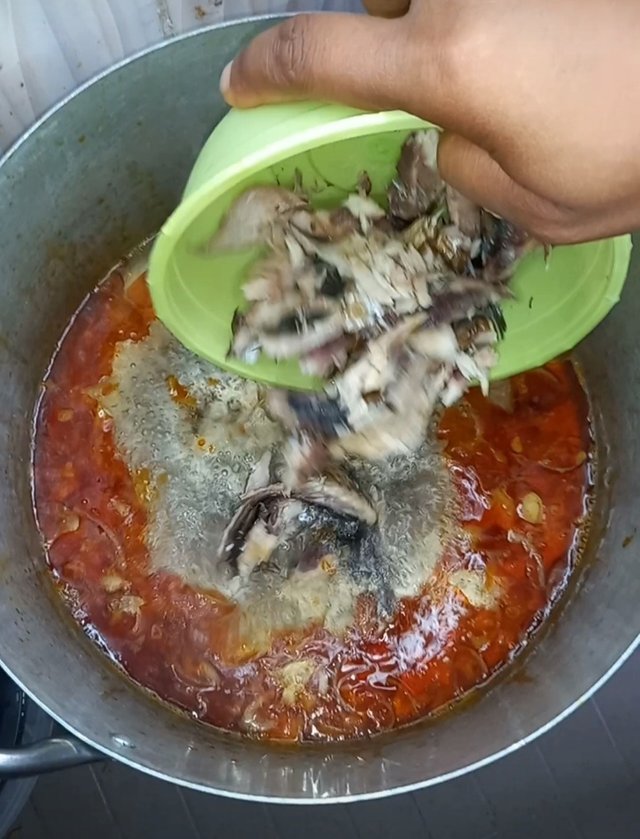 Then i add other ingredients: crayfish, pepper, maggi, salt. Then i add my parboiled rice and allow it to cook in the pot.

Once the rice is almost dried, i finally add my cut vegetable and stir.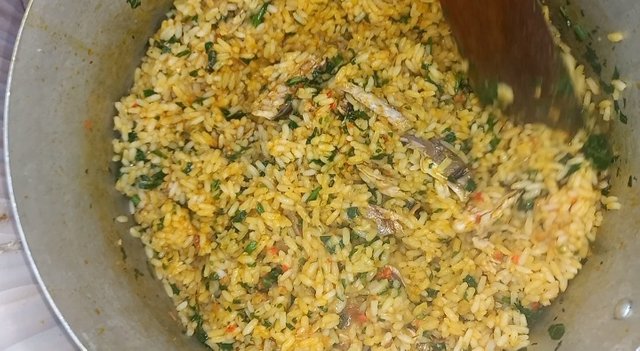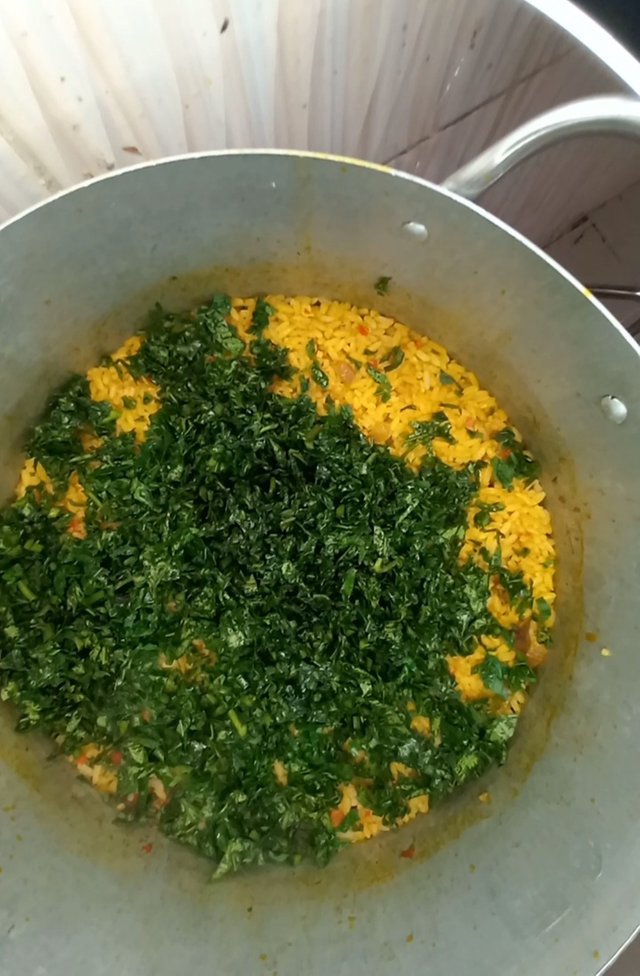 My vegetable rice with smoked fish is ready. I served it hot.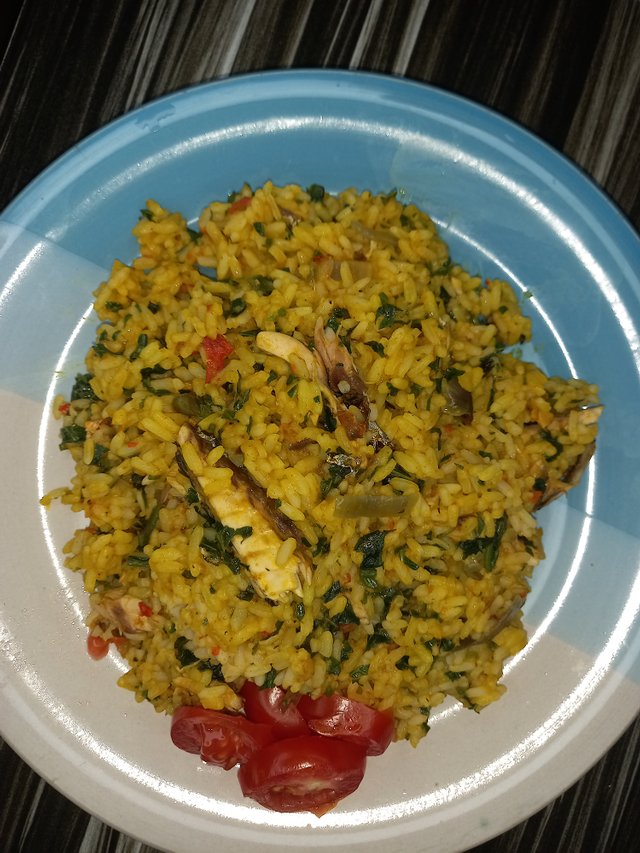 I would like to invite @benson6, @chiomzy810, @Godspraise and @vianneyspirit to join in tjis contest. Thank you.