Hello and Good morning from my side, beautiful people of @Steem-Travelers. I hope we all had a good night rest. I want to appreciate @hive-111293 for this wonderful contest about friends.
I want to talk about my trip to the beach with my friends and their kids. We went to a beach that is a bit far from us, while we stay in Uyo, the beach is located at Ibeno L.G.A in Akwa Ibom State, Nigeria. The beach is usually visited by alot of people. People do alot of activities there like have birthdays, wedding receptions, relaxation spot, etc.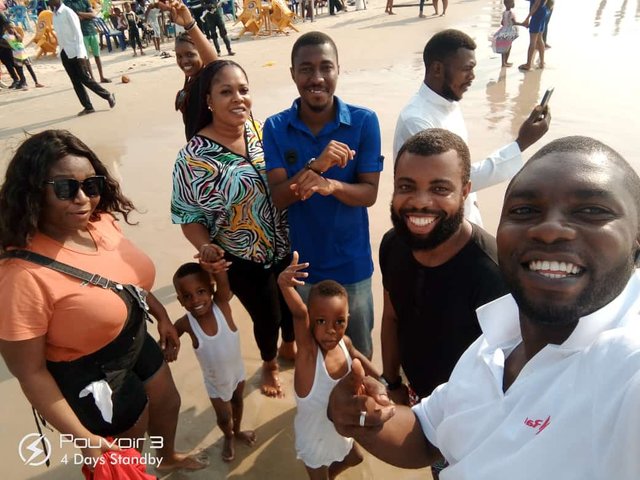 These kids really made me laugh on that day. Their mother refused them taking off their clothes to stay in the water like other kids. So the eldest called me to take them on a stroll to another side of the beach so his parents don't get to see them, after i agreed to take them on a stroll with my friend, on getting to the side the parents couldn't see us, he begged me to allow them take off their dress to enter the water.
I had to call their parents for permission and i was granted the permission, shortly after that, they were busy playing in the water with me and my friend's supervision and refused to come back to the shore o. When it was going time, drama started as they refused coming out, the youngest started crying that he doesn't want to leave the water, the father had to come and we all shared a photo before leaving.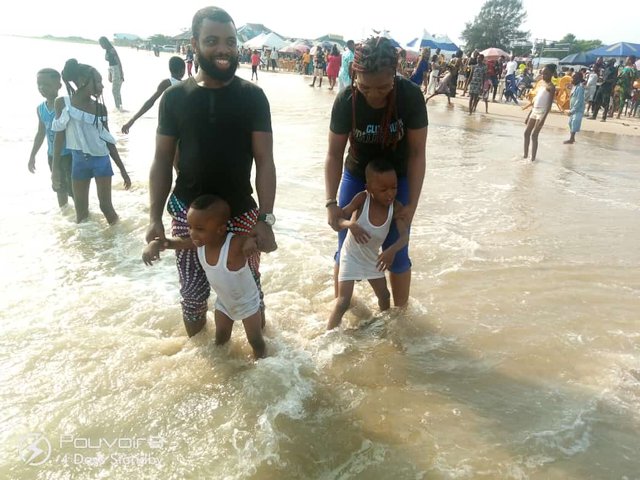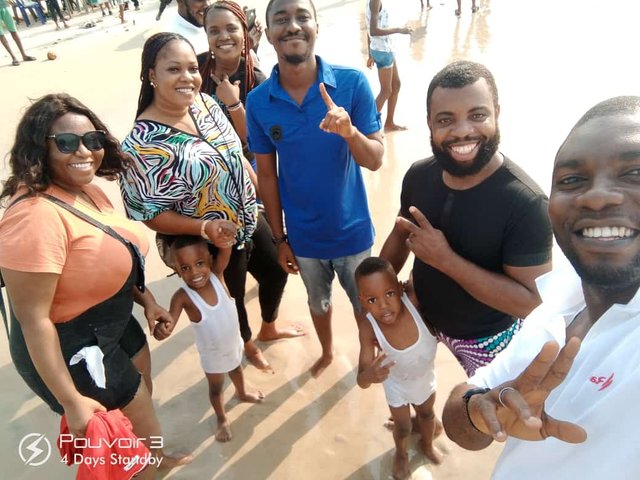 I sure had some fun at the beach with my friends. I would like to invite @benson6, @chiomzy810, @vianneyspirit and @charis20 to participate in this contest. Thank you