Hello beautiful people. I warmly great you and hope you're all doing great. I mist say, I've missed this family so much and I'm happy to be back here. I hope this post meets you well. I want to thank @hive-111293 for this beautiful contest about traditional or regional food.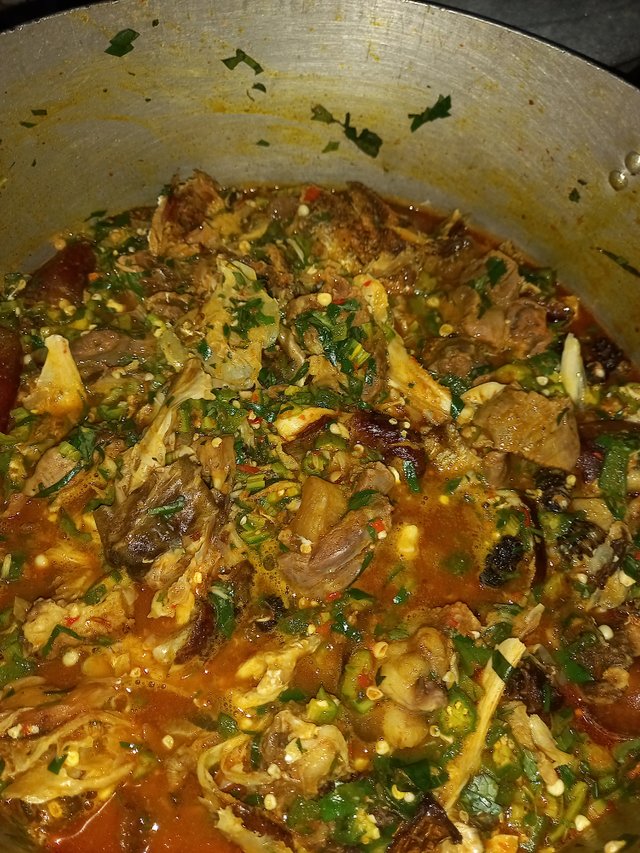 A photo of my regional food, Okro soup
I'm from a region that has many kinds of food, but this is a special food called Okro Soup. This soup can be taken with any kind of swallow if you know how to go about it. This food can be cooked with little amount of money.
It has a viscous/slimy texture. Its main ingredient is made from wild mango seeds and it has numerous nutritional benefits.
I remember some time back when my mother prepared this meal, and my brother didn't like it much because of the slimy nature of it. Being forced to eat it because thats whats affordable, he simply dipped his garri inside the soup and dropped it on the floor, claiming its too slimy. My mother asked him to bore a hole in his garri so he can have some soup to swallow with the garri. Sounds funny but it works.
Here are the ingredients needed for this food:
Okro, perewinkle, beef or fish, dried fish, stockfish, crayfish(grounded), onions, pepper, maggi, salt, palm oil, ugu leaf/adusa leaf.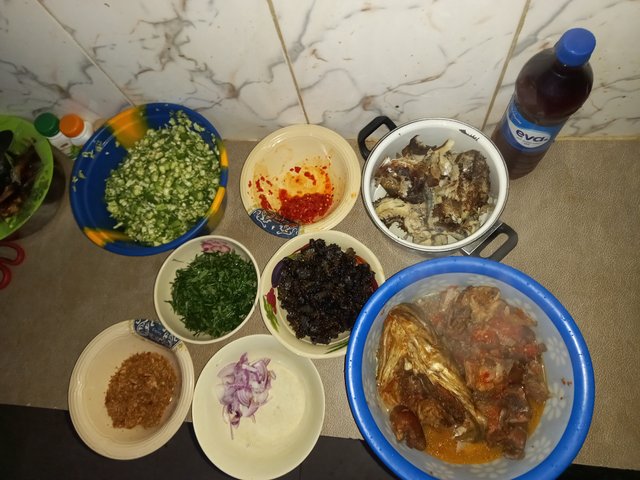 ---
Preparation of okro soup:
People have different methods of cooking this food. I usually like to fry my okro before adding the stock, while some people boil the okro along with the stock.
I start by making a bask stock with my meat, i boil my meat and season it to taste.

In an empty pot, i add my palm oil and allow it to stay on fire for some minutes, then i add my onions and stir.

Next thing is my diced okro, i stir it, then add my stock, stockfish, crayfish, perewinkle, dry fish and pepper, then i allow it boil for some minutes.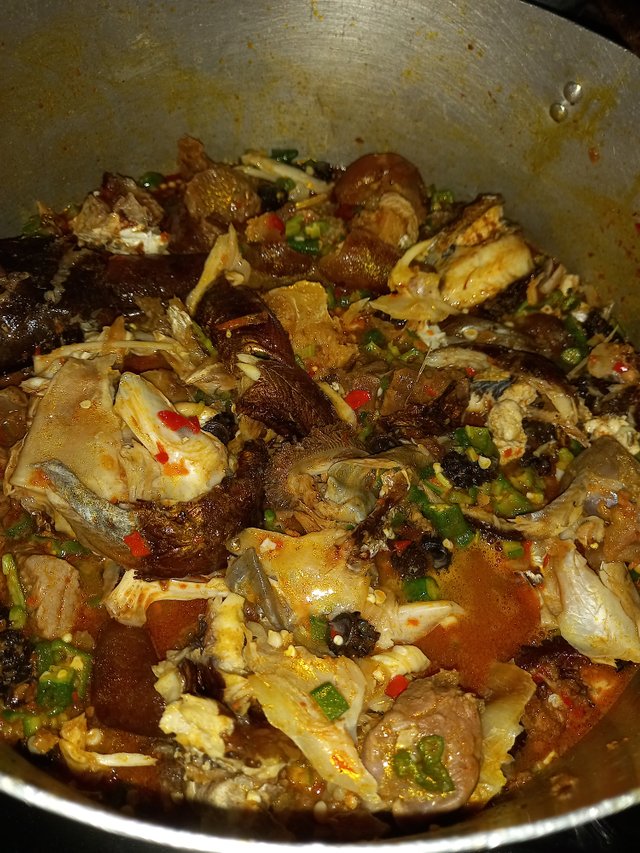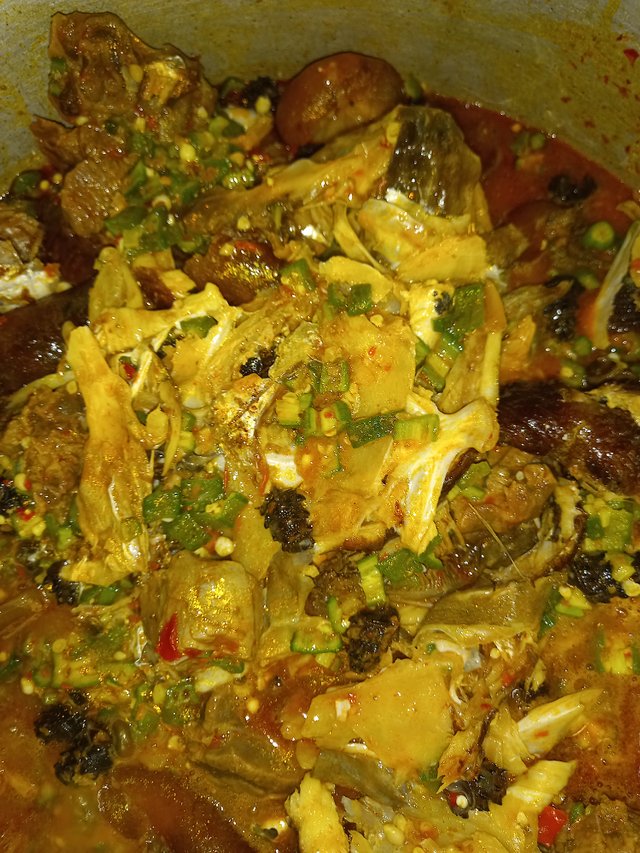 Lastly, i add my adusa leaf, stir it and bring it down, and its ready to be eaten.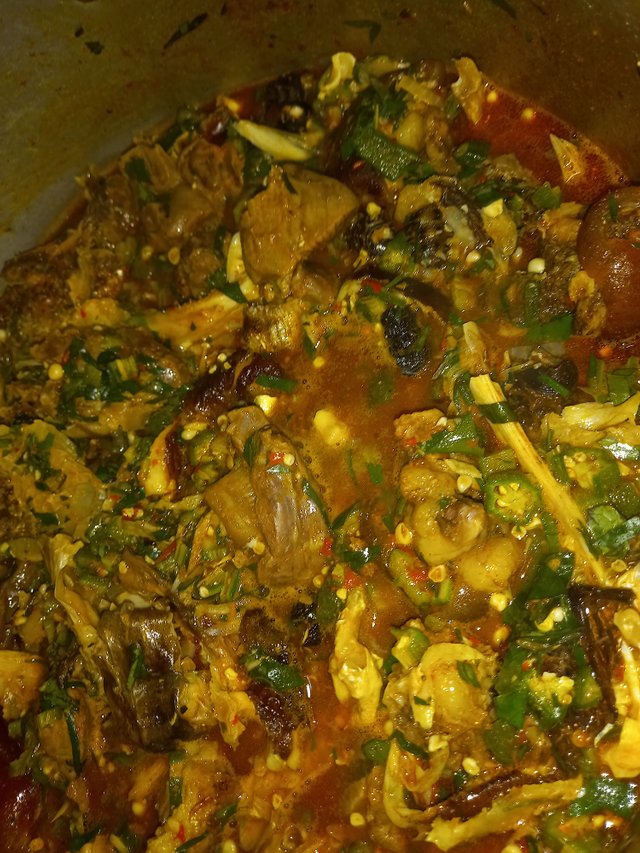 This food is served with any swallow of choice. I usually like garri with this.
I hope we all enjoyed this meal. I would like to invite @benson6, @chiomzy810, and @godspraise to join in this contest.