A Voluntary Trip To Aparabong Cross River State.
---
Season Greetings to you my lovely and beautiful Steemians. It is a pleasure ones more for me to share with you a trip that I voluntary went for just to visit one of my University coursemate who is now serving in a local government area that is close to where am staying. Let's get started with the discussion.
---
It was around 9 December 2021, that i decided to pay a visit to a very close female friend of mind who was my coursemate backed then in school. My trip to her house is just about 80 Kilometers which is just one of the local government area that is closer to where am staying. Ever since I have been in Cross River State I have been hearing my University coursemate talking about Abokong waterfall here an there, that is a very attractive place where one will see water falling from a very to hill and with some wide animals.
Ever since I have been hearing about the place, I have been looking for an opportunity to visit the place but my problem was where will I pass the night of eventually night meet there. Although, as I traveled to spent my Xmas holidays with my family I heard a call from my University coursemate that she is currently serving in Aparabong where the Abokong waterfall is suited. My response to her was that she should be expecting the next day which was 9 of December 2021.
My trip started at about 10 am in morning and on my way going I started seeing some beautiful natural creature that I have never seen before while inside the vehicle that took me. On my arrival I pay her a visit where she then offers me a very delicious Rice and Stew with a fruit juice. After I have finished eating the both of us then take a walked round her area first. As we were walking we get to a point at a roundabout where one can take to an get to the waterfall.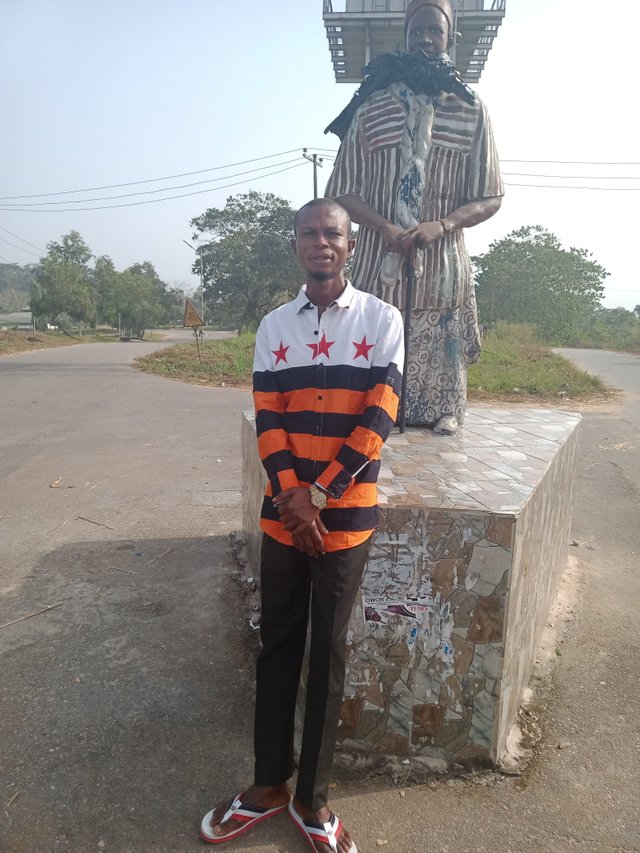 At the roundabout there is status that is built where a man is holding a walking stick on his hand which you can see clearly from the image above. After taking a picture at the roundabout we then walked on the road that lead to the waterfall, I then saw another roundabout that is built using cocoa I stopped at the spot to take another picture which is shown below.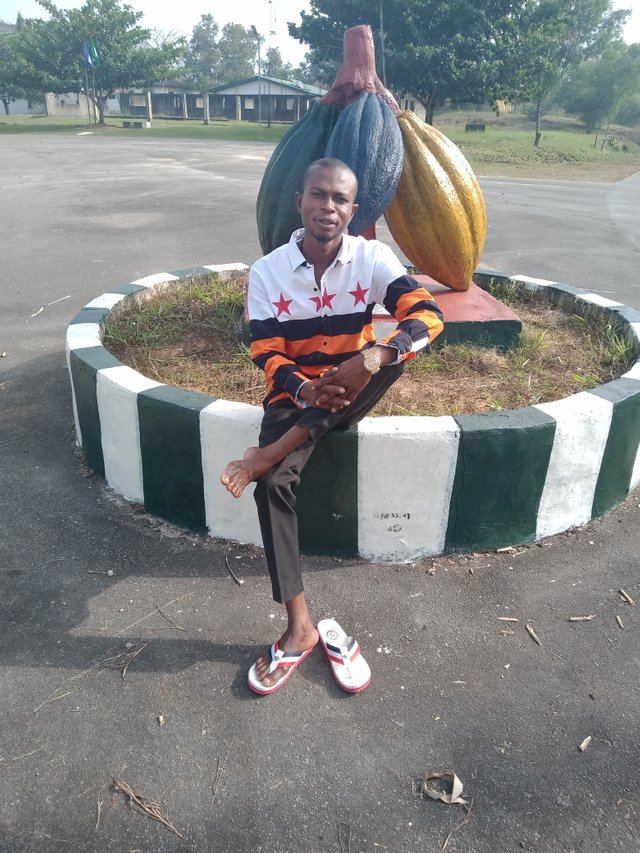 After we have finished taking some pictures we then walk round the office of the local government chairman were I then spotted some trees with shade, I quickly went under one of the tree to have a rest and some fresh air which I then take a picture as well. While I was relaxing myself under the tree, that was when my phone then rang that my attend is highly needed urgently.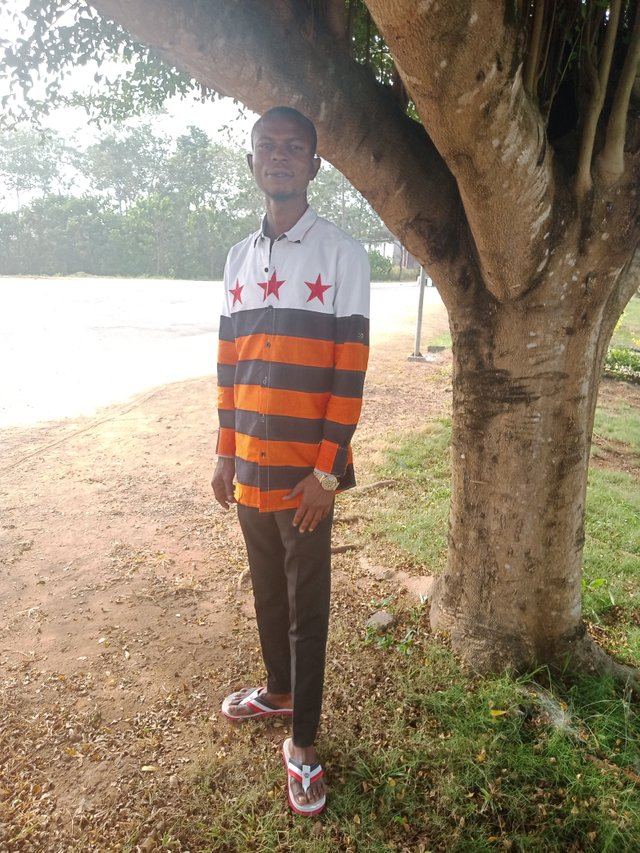 I couldn't continue my visit to Abokong waterfall at that same day again because I was needed urgently. Although, my trip to Aparabong was a very wounderfu and enjoyable trip that I experienced before the end of 2021 even till today I feel like going back to that same place.
Thank you for your precious time here my beloved Steemians.
10% of this post reward has been set to support @hive-111293
Best Regards;