Greetings Friends of #steem-travelers! today I would like to share this anecdote on a trip I was making with my wife on the island of Curaçao, it was the first time we went to the beautiful island for honeymoon and the truth is that we enjoyed so much that when we could we went again. From the paradisiacal beaches, the shopping malls and the people it is a great experience to visit the island.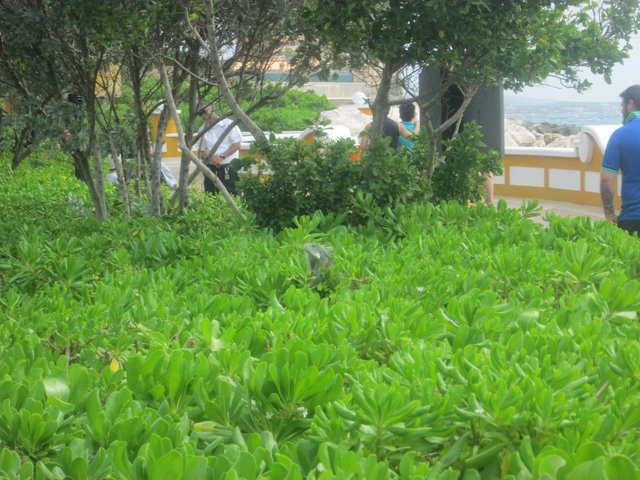 The anecdote occurs when we were touring the center of the island specifically in a mall in Another band Very close to the bridge that connects the two spaces when we were very happy to see the arrival of a cruise ship, the truth that we intend to travel on one, but has not been given the opportunity In the photos below you can see the cruise.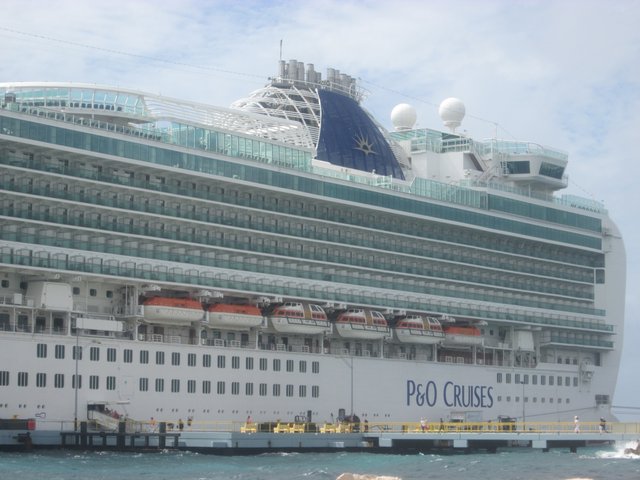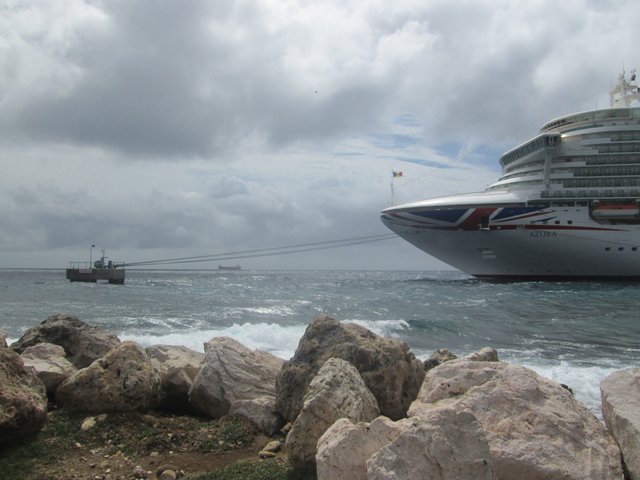 Suddenly an Iguana appears among the bushes and is seen in its splendor, my wife really dislikes reptiles, so the pictures we were thinking of taking with the Cruise in the background were moved to another occasion when our little friend began to approach in a brazen way (I am used to iguanas moving away when they see people, but in that place they do not feel any danger so the iguana seemed to follow us as if it was looking for something.
Now in our house always come some Iguanas that perch on our roof and my wife and I joke that they are family of the one that accompanied us on that afternoon of our honeymoon in Curacao.
Thank you very much for reading...

Saludos Amigos de #steem-travelers! hoy quisiera compartir esta anecdota en un viaje que estaba realizando con mi esposa en la isla de Curazao, era la primera vez que ibamos para la hermosa isla por luna de miel y la verdad que disfrutamos tanto que cuando pudimos volvimos a ir. Desde las paradisiacas playas, los centros comerciales y la gente es una grata experiencia el visitar la isla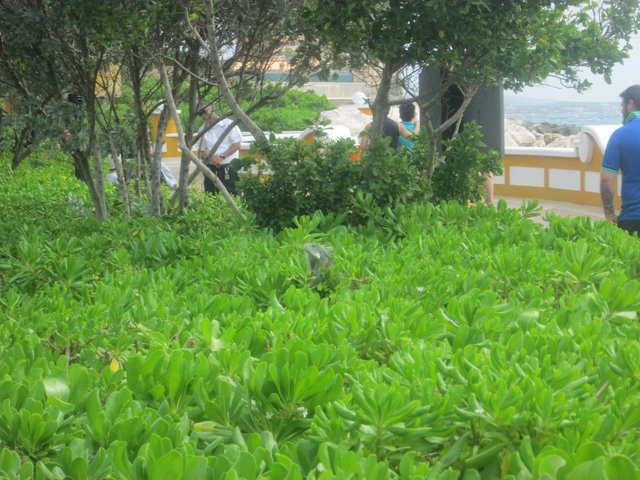 La anecdota ocurre cuando estábamos recorriendo el centro de la isla específicamente en un centro comercial en Otra banda Muy cerca del puente que une a ambos espacios cuando estabamos muy contentos viendo la llegada de un crucero, la verdad que nosotros tenemos la intención de viajar en uno, pero no se ha dado la oportunidad En las fotos de la parte inferior se puede ver al crucero.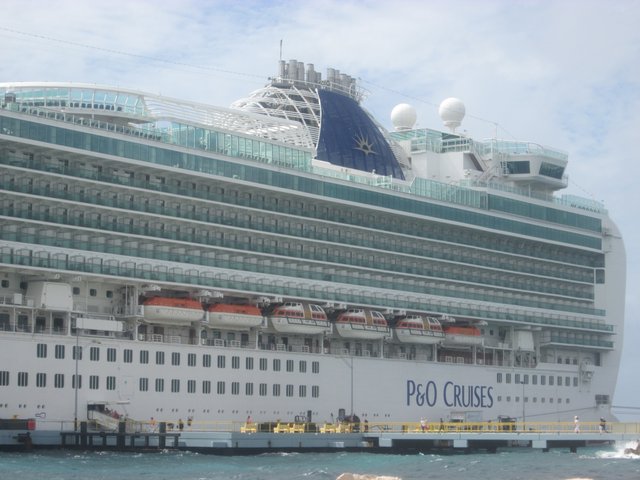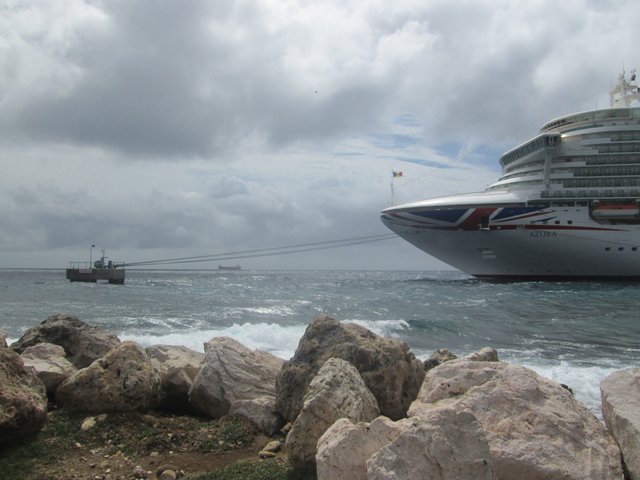 De pronto aparece entre los arbustos una Iguana que se deja ver en su esplendor, laverdad que a mi esposa le disgustan mucho os reptiles, asíque las fotografías que estabamos pensando en tomarnos con el Crucero de fondo pasaron a otra ocasión cuando nuestro pequeño amigo comenzó a acercarse de una manera descarada (yo estoy acostumbrado a que las iguanas se alejen al ver a personas, pero en ese sitio ellas no sienten ningun peligro así que la iguana parecía seguirnos como si buscara algo.
Ahora en nuestra casa siempre vienen algunas Iguanas que se posan en nuestro techo y mi esposa y yo bromeamos con que son familia de aquella que nos acompaño en esa tarde de nuestra luna de miel en Curazao.
Muchas gracias por leer...

This post is configurated to support @hive-111293 at 15%
Translated with www.DeepL.com/Translator (free version)