بِسۡمِ اللّٰہِ الرَّحۡمٰنِ الرَّحِیۡمِ
🕋ASSALAMUALIKUM OA
ROHMATULLA🕋
Hello..!!
My Dear steemians,
I am @hossain01 from Bangladesh🇧🇩
December 2/12/2021
---
Come on, you are all well, by the grace of God I am well. I love to travel, so today I am going to travel to eat rice and some photography of rice threshing. I will share with you.
---
Let's get started....
---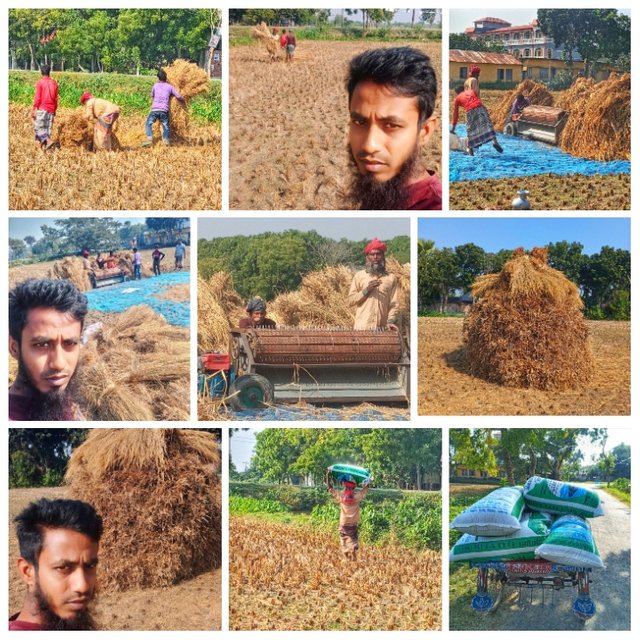 ---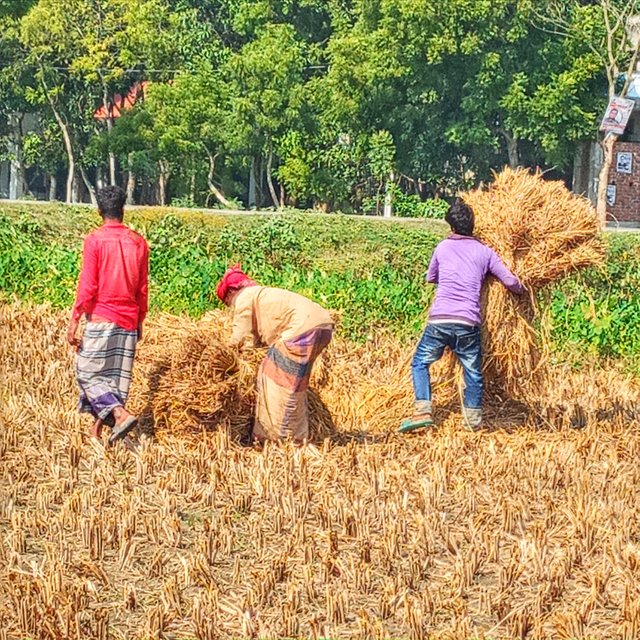 ---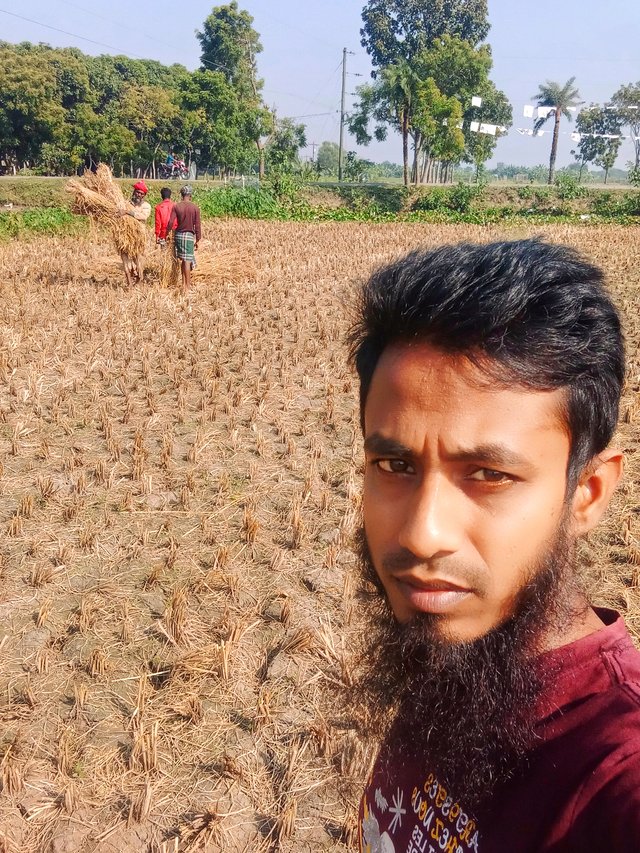 ---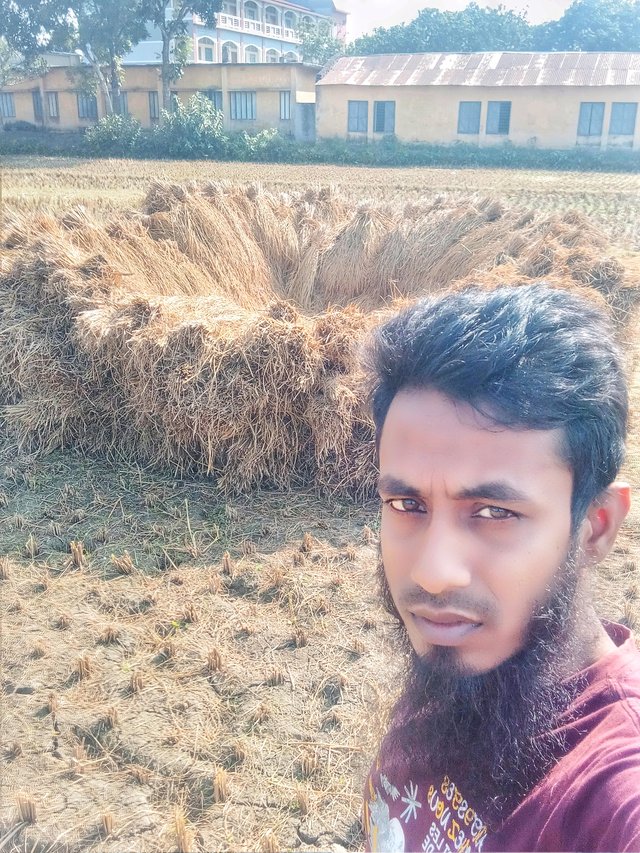 ---
For threshing our paddy, I did not have three levers, and with the lever I went to eat our paddy. Our paddy field is behind Jugirgofa High School, which you can see. After going to eat the paddy, the paddy was rotated in one place, from that paddy paddy, three levers are taken to the paddy threshing machine little by little, which you can see.
---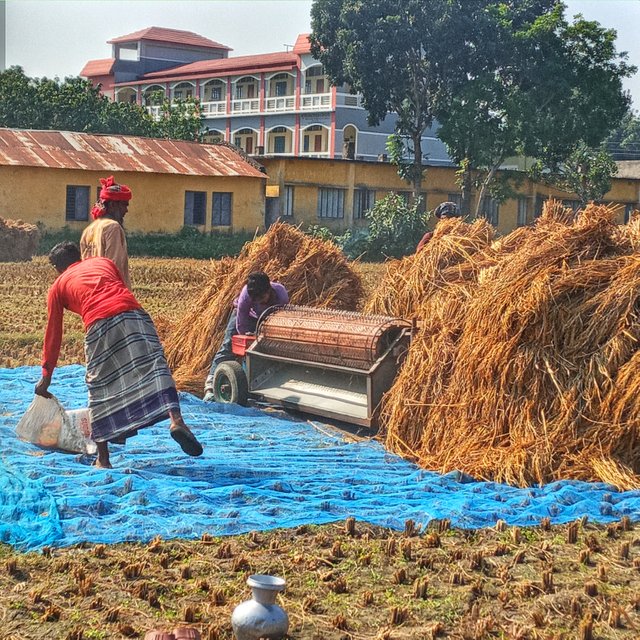 ---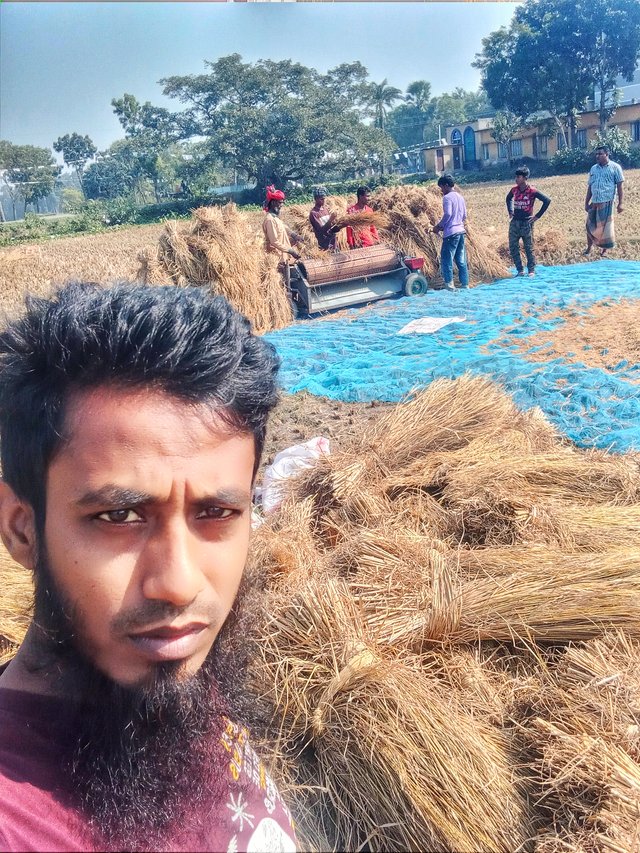 ---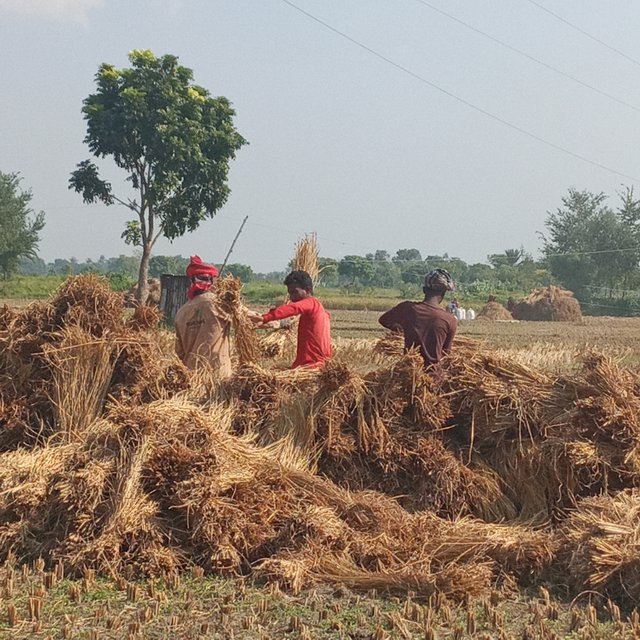 ---
You see, one brother from three levers, the rice threshing machine is starting. After starting, one person is pushing the paddy, and two people are threshing the rice in the machine, which you can see. He is throwing the paddy back and forth, and one brother is chasing the beetles at eight or ten o'clock.
---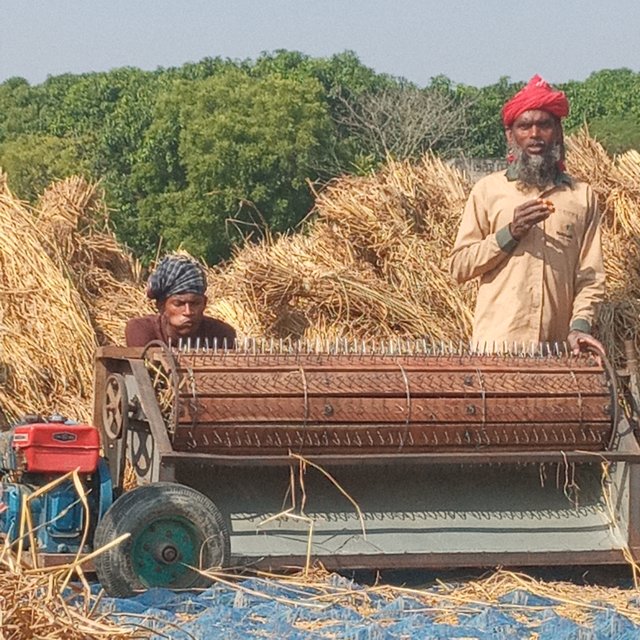 ---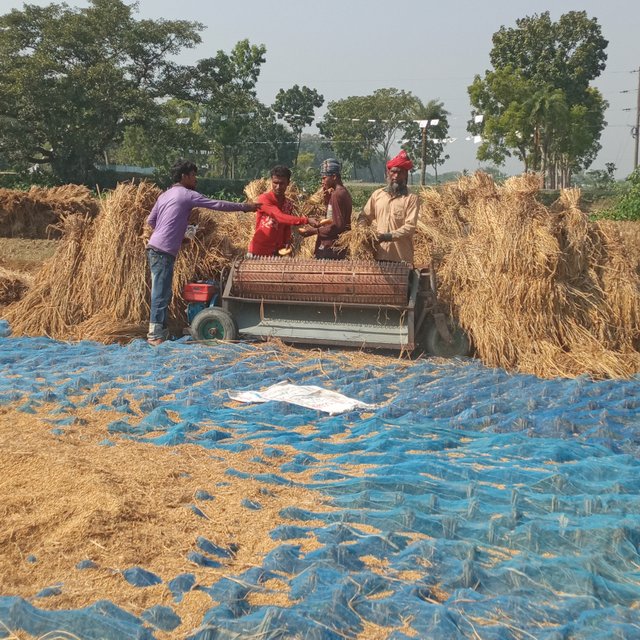 ---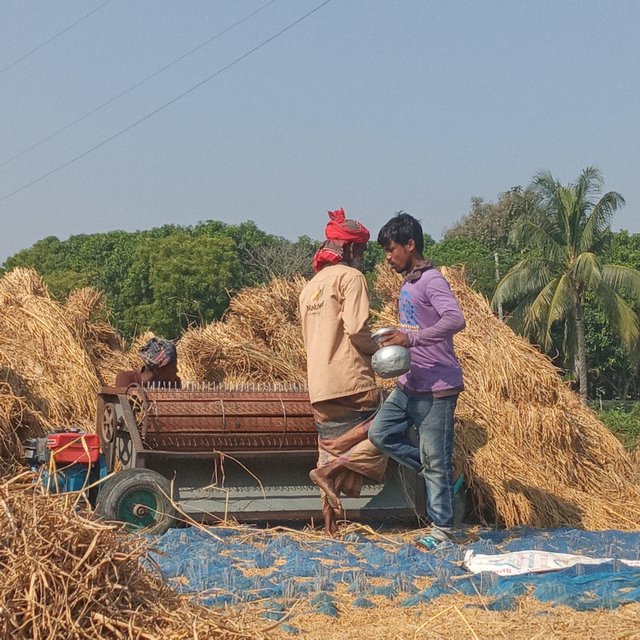 ---
After sifting the rice for a while, I went to fetch some food from the shop, for the levers. At our Jugirgofa High School market, and at the market, from a shop, I went to eat rice with some bread, sandesh, opaka banana. And let me eat it, let them play in three, as you can see. After eating, I brought them water, and after drinking water, they started threshing rice again.
---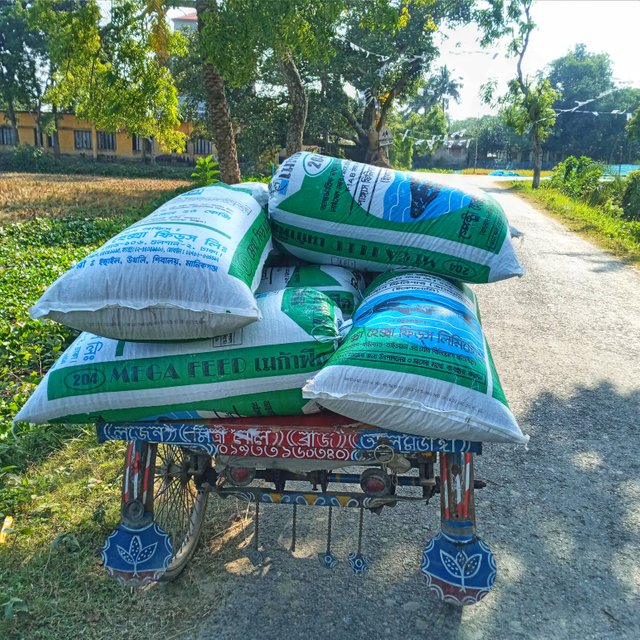 ---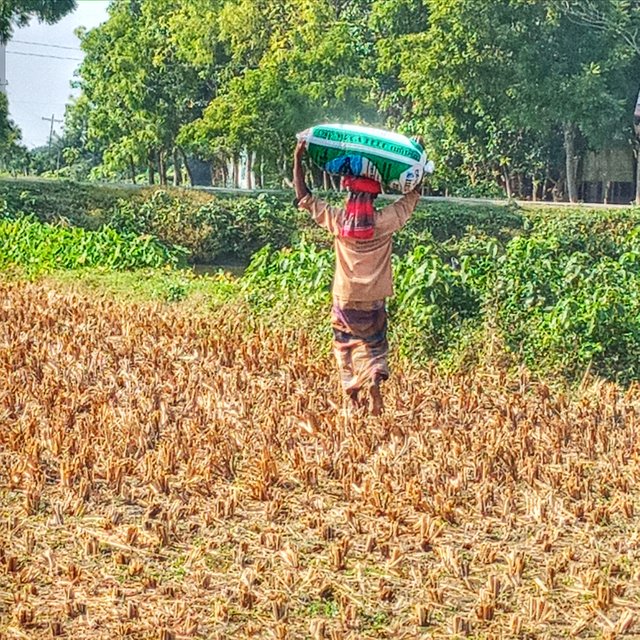 ---
He threshed the paddy, lifted the paddy well, filled it inside the paddy sack, and tied the mouth of the sack tightly with rope so that the mouth of the sack of paddy would not open. When all the sacks were filled, one man lifted the sack of rice on top of the other, and carried the sack on his head, as you can see. And there are vans parked on the road, those vans are being arranged very well, after bringing all the sacks of paddy, this van will be taken home.
---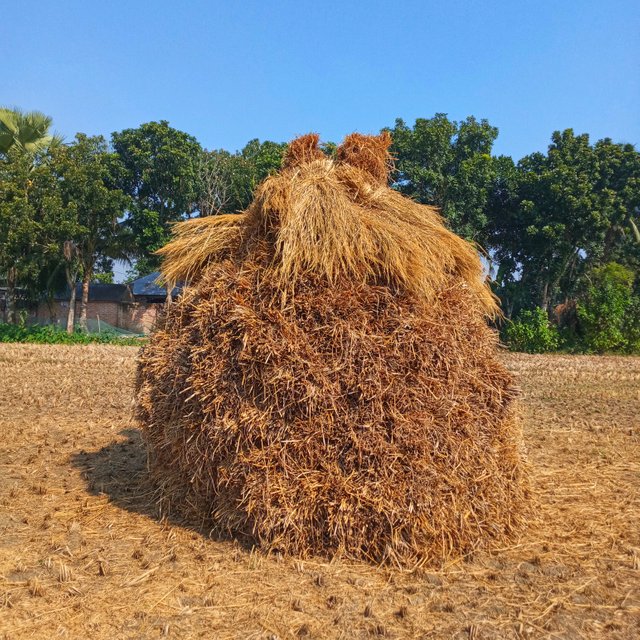 ---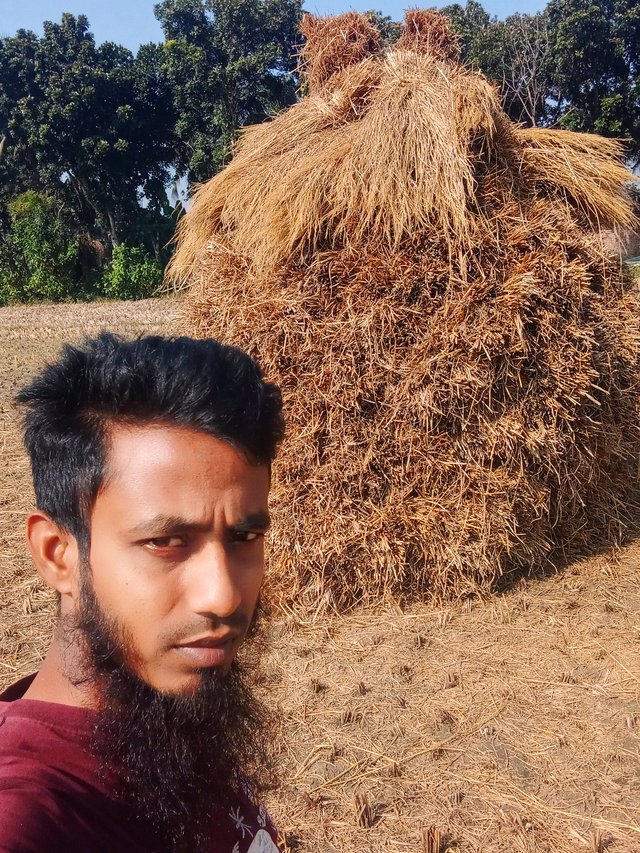 ---
After dropping the sacks of paddy in the van and leaving it at home, I went back to eat the paddy. Which you can see. After a day or two, I will bring this Bichuli home in a Mayesh car.
---
Benefactor's reward: 10% of the Author reward will go to @hive-111293 Cc: @Steem-Travelers @papi.mati @willeusz @datych @ponpase @hive-111293
---
Thanks for reading this post ...
---

---
---

---