Hi friends of steem travelers! How are you all? May you always be healthy and happy so that you can continue to enjoy life and a pleasant journey, amen!
Today I @fwinanda is back here to share my experience on a Sunday tour that I did to Mendale Bay, which is one of the tourist destinations on the outskirts of Lake Laut Tawar, Takengon, Central Aceh.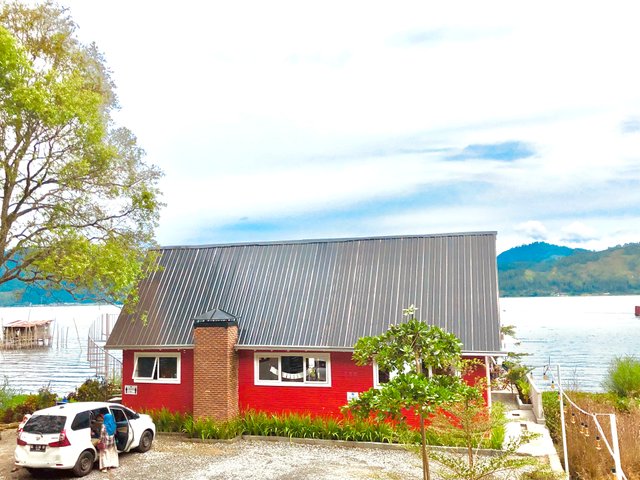 My colleagues and I traveled from Lhokseumawe to Takengon the day before. And we stayed at one of the homestays. In the morning we set out to explore the freshwater lake. Incidentally during the trip the weather was also not friendly so our trip was a little slower because we had to be extra careful because we were worried that the roads were very slippery so it took approximately 1 hour. After touring through the freshwater lake, we arrived at the place we were headed, namely Mendale Bay.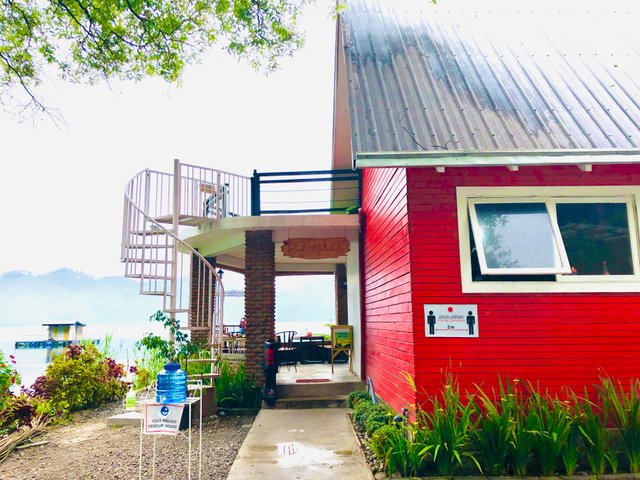 Mendale Bay is a cafe located right on the lips of Lake Laut Tawar. To get there we have to pass through a descending road that is directly across from a towering cliff. The bright red color of the building is the hallmark of this place so it looks very contemporary.
The position of the cafe overlooking the lake shows a truly beautiful natural atmosphere. The cool air adds to the enjoyment of sipping hot coffee. Some parts of the seating position provided protrude towards the lake. The overcast and drizzling atmosphere adds to the serenity of enjoying the extraordinary beautiful natural panorama on the edge of the lake.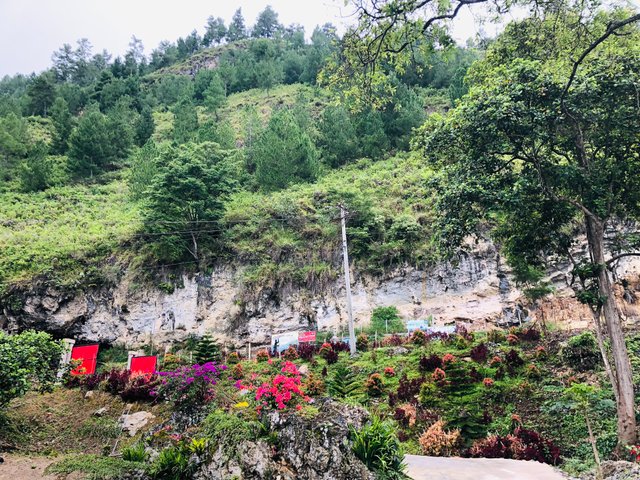 Initially, I sat inside the cafe because it happened to be raining so I had to take shelter so I wouldn't get wet. After enjoying a cup of Takengon's must-have menu, coffee, I tried to go out and capture a photo of myself and some of the beautiful parts of this lovely cafe.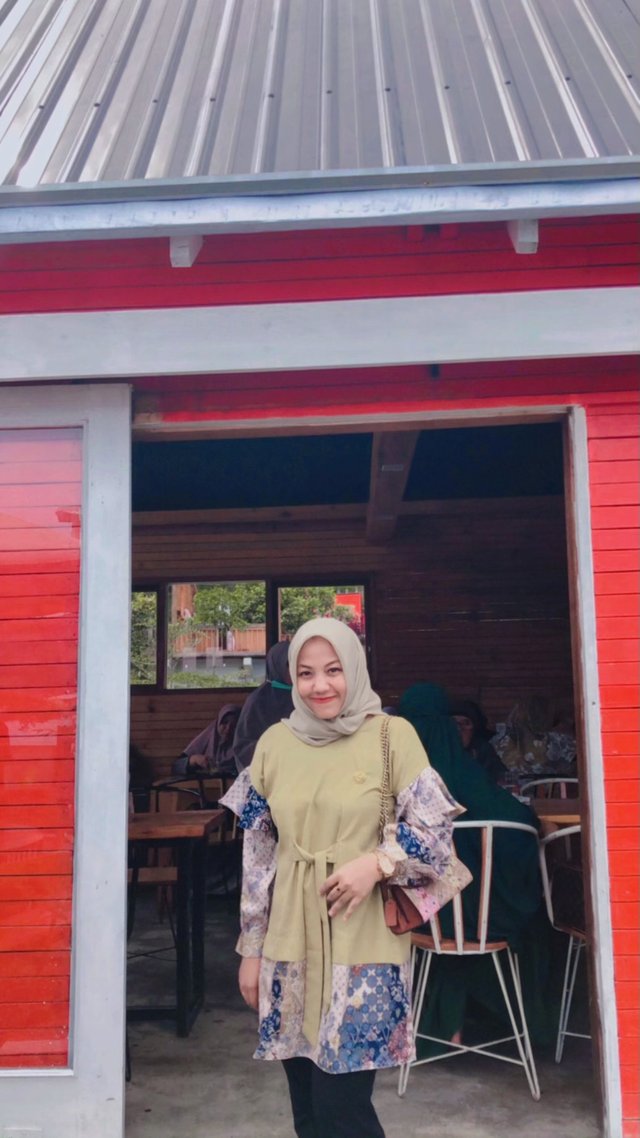 Here I show some pictures of the atmosphere in Mendale Bay that I managed to capture with my cellphone camera: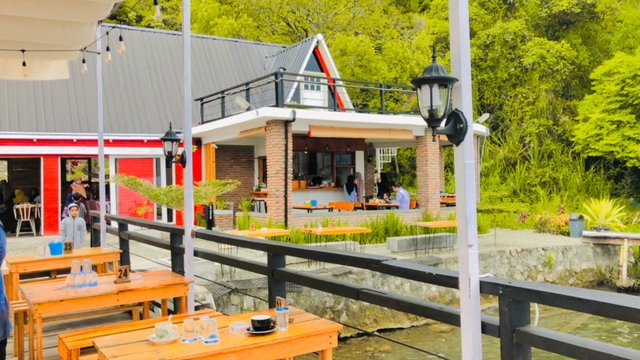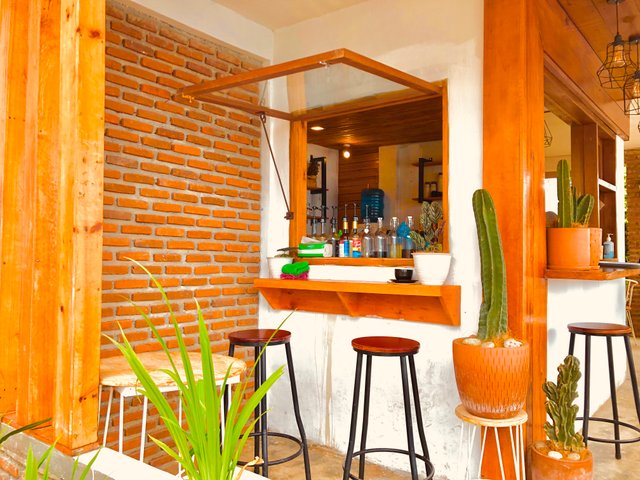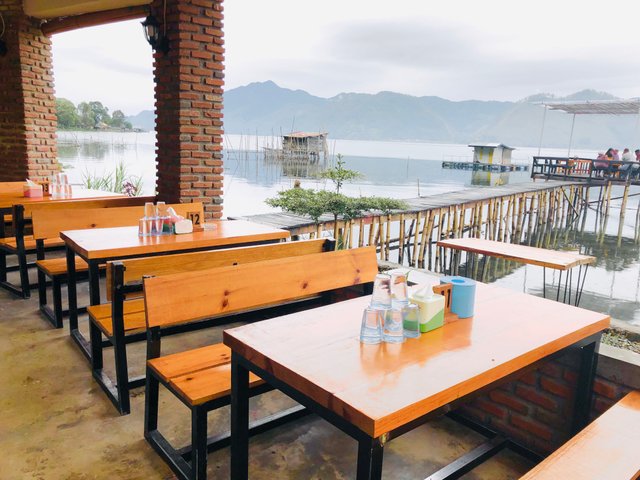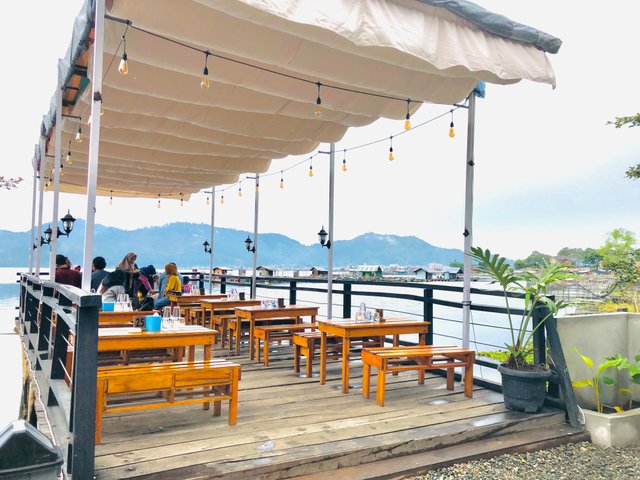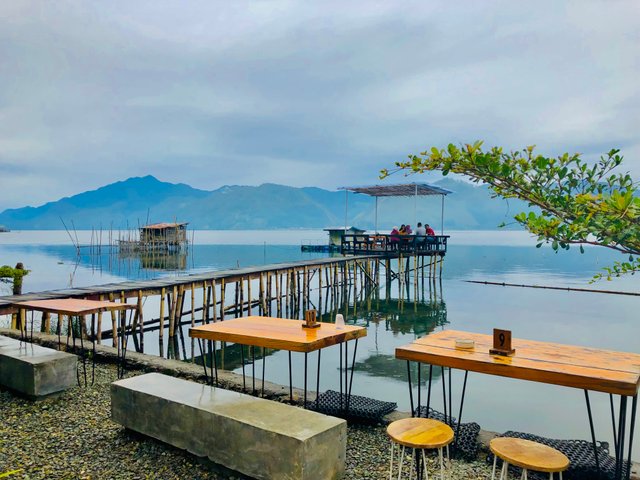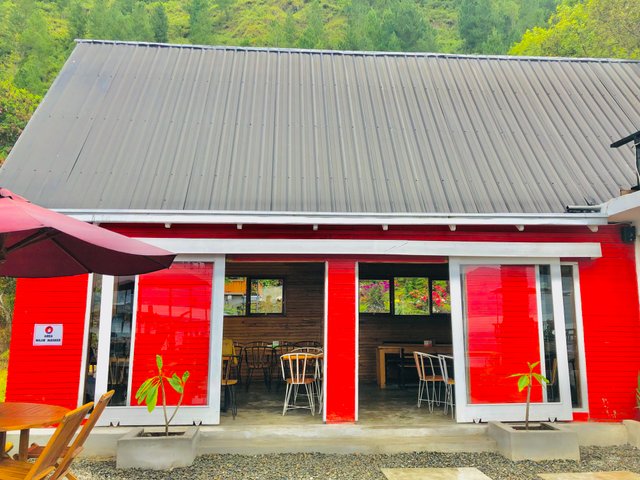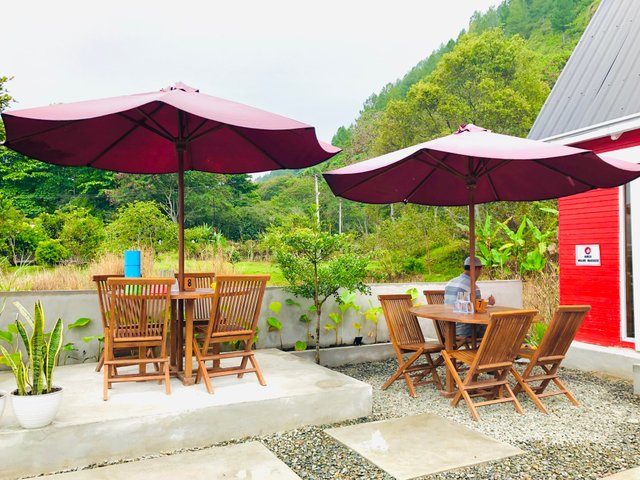 After 2 hours of sitting and enjoying the beautiful panorama of the lake in this place, we decided to return to the inn because it was getting dark. Today's trip was really very enjoyable. I really feel my mood is back after a week through various busyness and routines.
I highly recommend all of you to take a trip here, especially for all of you connoisseurs of natural beauty with a contemporary atmosphere, this cafe is a good choice.
Thank you to steemians friends who have taken the time to read the posts that I share in this Steem Travelers community. Hopefully my post is useful for all of you. I really hope you like the posts I share. I hope you can accept and provide support and motivation for me to be able to present posts so that in the future it will be better.
Cheers ❤️
cc:
@willeusz | ADMIN | 500 SP Delegator
@papi.mati | ADMIN | 7000 SP Delegator
@ponpase | Moderator | 200 SP Delegator
---
My Power Up on November to Support the #club5050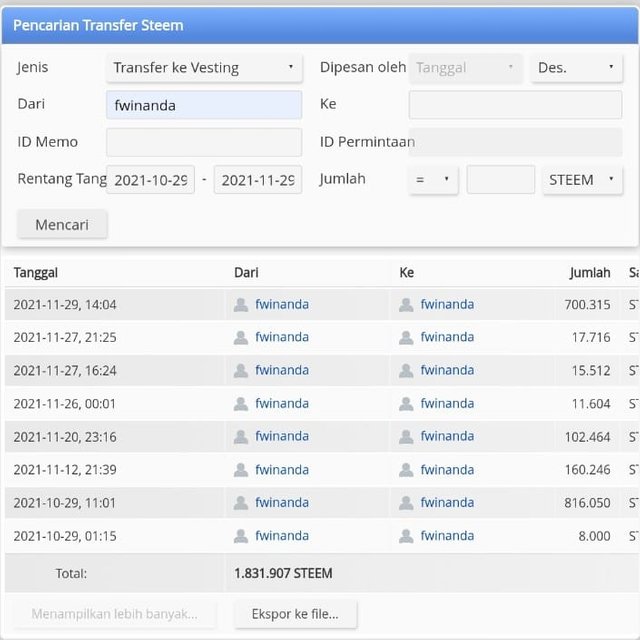 my power up in November
As long as I am active on Steemit. I have never made a disbursement or transfer of SBD out of Steemit. I do POWER UP 100% of in my wallet to become Steem Power to support the #club5050 campaign! ❤️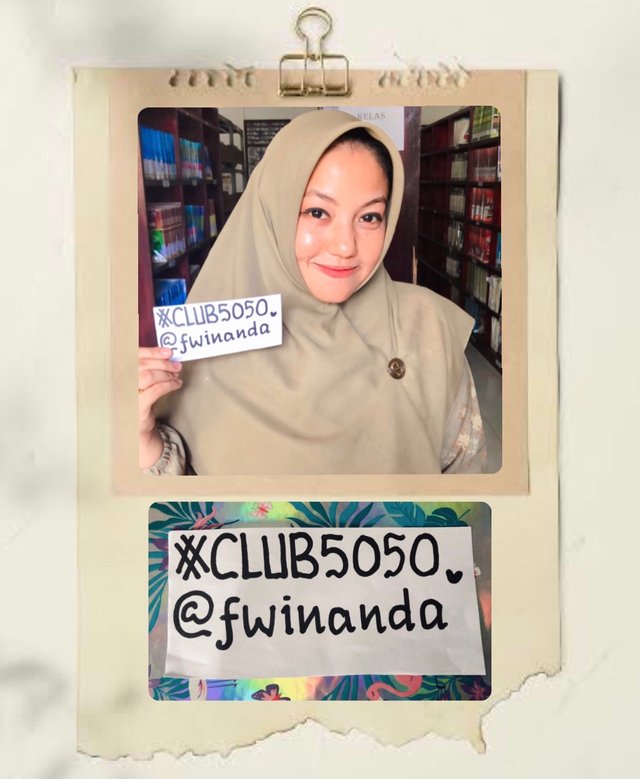 ---
Best Regards,