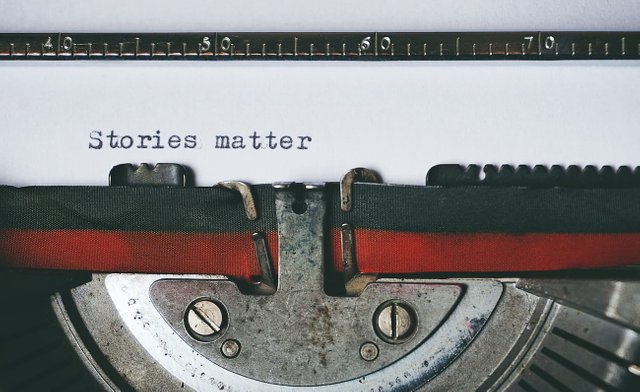 I see that some people have nice photographs from their travels but they sometimes don't know what to write about. If you occasionally feel the same, maybe my post will be useful for you.
#club5050 - I've just powered up all I had, 51.9 STEEM, +6% to my SP
10% of rewards will go to Steem-Travelers Community
#steemexclusive
✎ TITLE
The title should be descriptive and appealing at the same time.
Easy to say, harder to do. Especially when your story is about a regular trip without gun shooting, chasing, and severed limbs. 😁
Nevertheless, the title of a travel report is a thing to ponder about.
Consider people you are writing your article for - a target group, moderator, curator. Maybe you can include some ideas/words into the title that will help you to draw their attention or even win their hearts?
✎ WHY
Explain why you decided to visit the place. What is this place famous for?
Post a link to Wikipedia or another online encyclopedia for those who want to know more about your travel destination.
Post a map. A map makes a travel report look much prettier. It can be a link to google.maps or a screenshot.
I always wanted to visit Nicetown, Sokovia because this is an ancient city with beautiful old quarters. I saw images of its embankment on Instagram and they were stunning.
✎ CIRCUMSTANCES
People who are reading your story should understand under what circumstances you had the trip. Was it a vacation or a weekend, a business trip or a visit to your aunt? Were you alone or with a friend? Did you travel on a tight budget? Etc.
It was just another regular Saturday but, instead of spending all the time on the Internet, I decided to have a railroad adventure. Without friends this time, only me.
✎ HOW
How did you get to the destination - train, bus, motorbike, horseback? How long to go there? How much did you pay for a ticket?
Nicetown is situated in a neighboring province so I needed a 3-hour trip to reach it from Bigburg, my hometown. I bought the cheapest sitting ticket so it cost only 50 Sokovian krones (2.5 US dollars). I took a train at 5:30 in the morning. Quite early. But I had time for a good nap on the train.
✎ WHAT TO SEE, WHAT TO DO
Show images of the main attractions and tell the story about them.
Show details by means of images and words. If this is a temple, for example, show close-ups of interesting architectural details, flowers growing in the yard, pets basking in the sun, souvenirs in the shops, street food, etc. Details make your story alive.
Don't post more than 1-2 selfies. Focus on the destination, not on yourself.
Don't post slightly different images of the same object. This is quite common on Steemit but this is sick.
Provide links where needed.
First of all, I went to the main cathedral of Nicetown. I found amazing frescos inside. Did you know they cut off the head of the famous William the Dumb in this cathedral in the 14th century?
I visited a museum of toys but it was not too exciting. Except for the collection of Chucky dolls - I loved them, look at the image!
After the museum, I enjoyed a coffee and views from a rooftop restaurant at Central Shopping Mall. At the square in front of the mall, you can see a 50-meter-tall monument to Wanda Maximoff
My trip ended at the embankment where I was breathing the fresh breeze and having chocolate ice cream. At 10 p.m., I was sitting on the train on my way back home.
✎ OPINION
What is your conclusion about the place you are writing a post about? Is it worth visiting, is this place overrated or underrated by people's opinion? Maybe you can advise to other travelers on how to make a trip to that destination better?
People don't call Nicetown a nice city for nothing. It is adorable! I will return there in autumn. P.S. Watch out for stray dogs at Bigburg Train Station at night. They are fierce.
✎ DISCUSSION
There should be details in the story that provoke discussion in the comment section. This is another thing to think about. The plainest way of solving this issue is by placing questions at the end of the post.
❖ MY CONCLUSION TO THIS ARTICLE
I don't mean we must write travel posts according to this or any other recipe and I don't do it by myself. But sometimes I see people forget to mention small but important details in their stories and, sometimes, they can't write more than two paragraphs. So this is why I have written these recommendations and hope to start a discussion below in the comment section.
How do you write travel reports? Can you advise beginners on how to write travel stories better? Please share and join the comment contest on Steem-Travelers!
This article has been written by me specially for Steem-Travelers Community. As the title image, I used a fabulous photo by Suzy Hazelwood / Pexels Thank you Suzy!