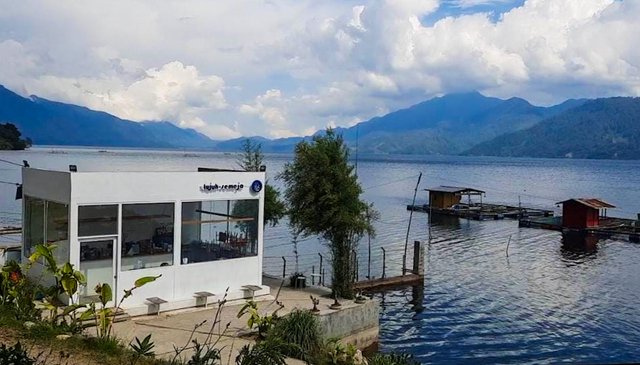 10% Payout to @hive-111293
For support Steem-Travelers Community
Hello, how are you all friends...
May we always be given health in carrying out all daily activities and happiness to be able to continue to share information at every opportunity.
I hope all of you always have a nice day, and I feel very happy if you all take a little time to read my post.
Tujuh Semeja is a cafe that is currently phenomenal, which is located on the edge of Lake Laut Tawar Takengon - Central Aceh, a lake that is the pride of the people of Aceh. To be able to reach this phenomenal cafe, it takes about 3 hours to travel by land from downtown Lhokseumawe using four-wheeled vehicles. Along the way to this cafe, we are spoiled with views of the mountains and hills that are neatly arranged, as well as the expanse of community plantations in the form of coffee, avocado and horticulture plants.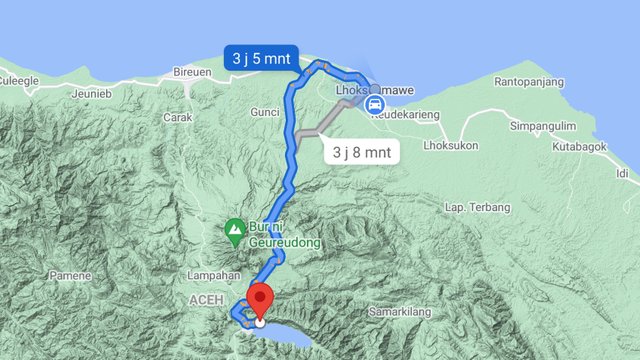 Google Maps

As a cafe that is currently phenomenal and always crowded by the public, of course, by celebrities who are hunting for interesting photo spots. Because it sparked my attention to ascertain the beauty of it. Why is it so often discussed by teenagers and adults? So I also wanted to visit the place, to take a vacation on the weekend.
Arriving there, I was amazed to see the charm of the beauty of the place. Not only is it a beautiful place, but the expanse of a freshwater lake that we can enjoy in peace is very useful for relaxing our minds to be more open. In addition, the expanse of towering pine trees and beautiful green color also adds to the value of coolness when we pay close attention to the place. It is also undeniable that the place is also very good to serve as a photo backdrop which attracts a lot of attention from the media community to like it. It turns out that the place is indeed very worthy of being discussed very excitedly among millennial young people today because the place is indeed very very beautiful and can be used as a vehicle to release fatigue that is a burden on the mind.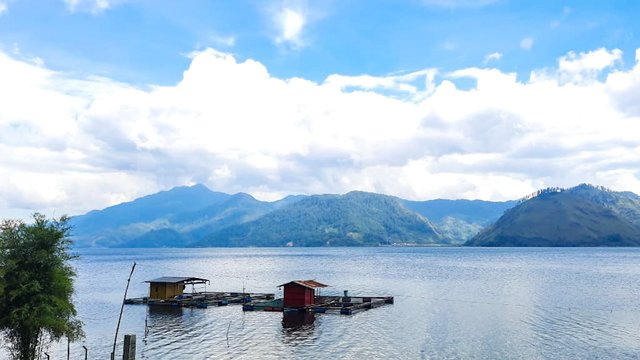 With all the uniqueness and beauty that is discussed, it will be more advanced if this place is always kept clean. Such as still having to provide proper trash cans according to the quota of people who visit so that the place is still happy to visit with a beautiful, cool, and environmentally friendly atmosphere. Hopefully in the future this place will continue to grow and be more and more in demand by the public. And it deserves a thumbs up for things like this, because the existence of interesting places like this triggers us to at least spend some time on vacation with friends, family or even colleagues. And this seems to be very beneficial for our social environment to stay alive and maintain friendship with exciting refreshments.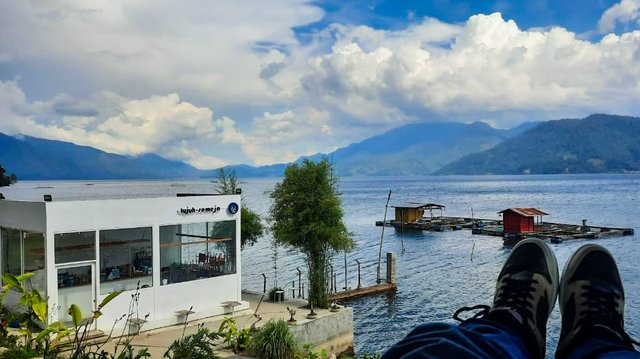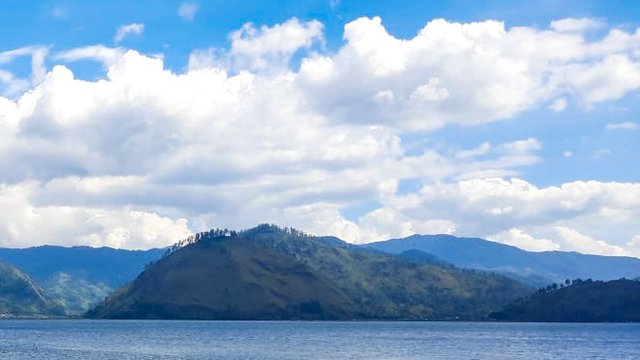 What do you think? Will there be an even more interesting trip this week? Or there must be a more exciting moment that must be raised. For example, it could be proposed to add time to hold a relaxing game there, or even color it with musical nuances carrying catfish or even make it a place for interesting discussions or sharing with friends, family or coworkers. What attracts us to do according to all of our friends?
That's a short story that I can share in this post, I hope friends like it. Thank you for the STEEM-TRAVELERS community, see you in the next post...

Special Thanks to:
@pennsif
@hive-111293
@papi.mati
@willeusz
@ponpase
@udyliciouz

Best Regard,
@arul.ellyazhar
Indonesia, 22 January 2022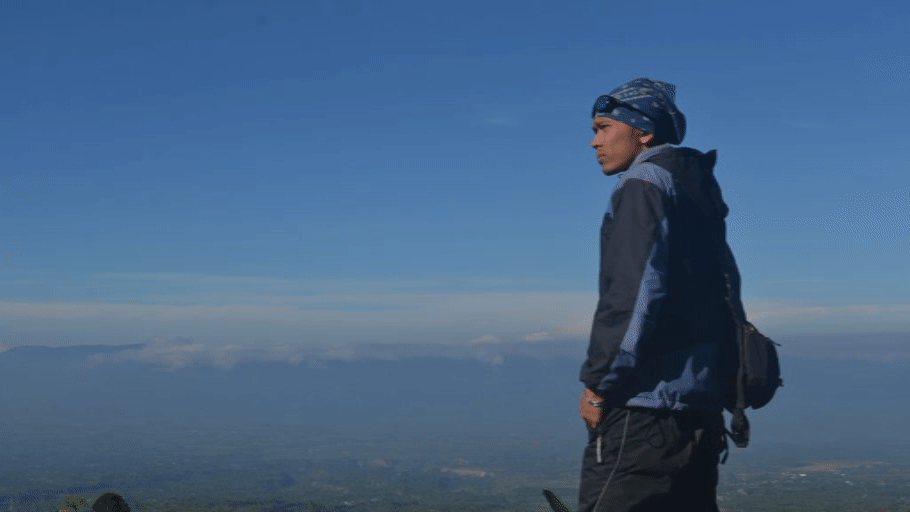 Silahkah sign-up untuk mendapatkan akun Steemit gratis.

Click here to know more about me.