Hello, my friends on Steem


This is my answer to the task of the Photo contest (results + new edition) 15+ STEEM || Concurso de fotografía (resultados + nueva edición) 15+ STEEM by Steem-Traveler.
This week's theme is Your favorite national or regional tree.
10% of the publication rewards from this post go to the development of the Steem-Traveler.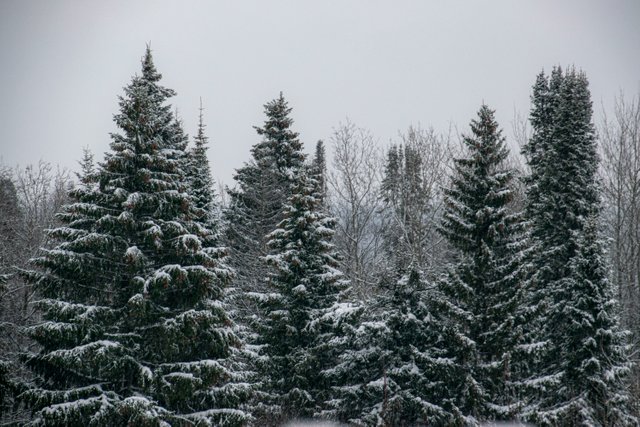 Spruce
I read in some scientific publication that the national tree of Russia can be called Larch because it is the main tree of the boundless Siberian taiga. But in our region, larch practically does not grow in the wild forest, but often people plant this tree next to their home.
Birch tree. Yes, many songs are dedicated to this tree, this tree is used a lot in the life of a person in rural areas. Even in heating boilers, birch is mainly used.
But I decided to show a spruce, simple spruce. I grew up in an area where the main tree in the forests was spruce. Now I look out the window from my house and see tall fir trees covered with snow. It looks very impressive. Woodpeckers, squirrels in our forests feed on fir cones. Spruce boards are used everywhere and everywhere. They are lighter than pine boards, and they are not inferior in strength.
Mushrooms. Under small fir trees, people usually look for Saffron milk cap. In salted form, it is considered a delicacy.


In a word, I grew up in a spruce forest, and I think that I will live among fir trees for a long time, walk through spruce forests and enjoy the view of these forests.
And, by the way, friends, the photo is clickable and I think you can see the cones on the trees. As a child, I collected these cones from trees and sold them to the local forestry. And then in this forestry, we went to the forest and planted spruce. Oh, how many of these trees I planted! More precisely, WE children, planted a lot of these trees. That was 40 years ago.


---
Thanks for attention.
I wish you all good luck!
And I will be glad to have your attention to my posts again.