Holidays are super days for me because I get to relax and refresh myself off days work. I am super excited to make my first post in this group. Thanks to the organizers of this engagement and contest. I am excited to share my holiday trip with you get some freshly chilled squeezed juice and cross your legs and enjoy.
---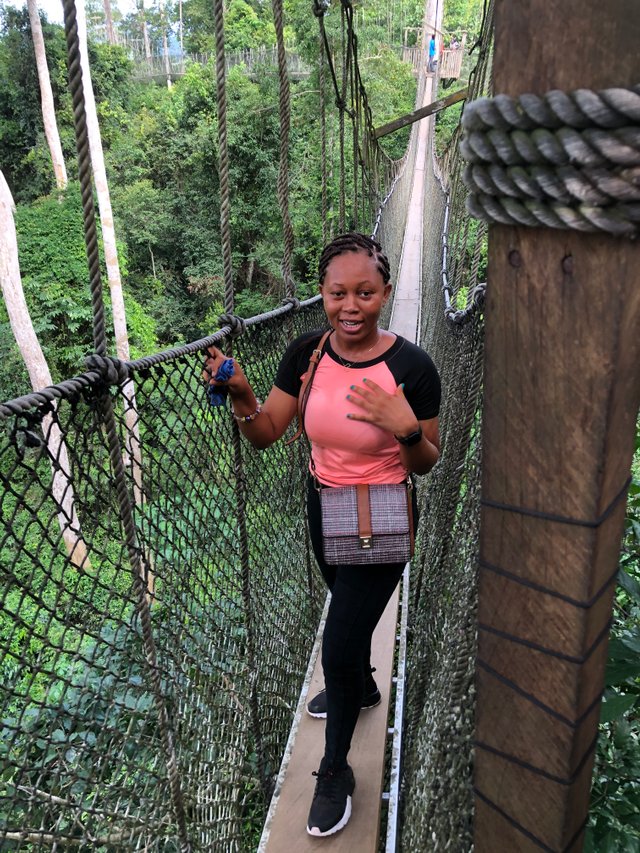 ---
It was a Saturday morning my friends and I decided that would go to a tourist site to learn more about the place. We chose The Kakum National Park which is in the Central Region of 🇬🇭 Ghana. It happens to be a canopy walkway that is in thick rainforest. The canopy walkway we were told was built by two Canadians in the 90s.
---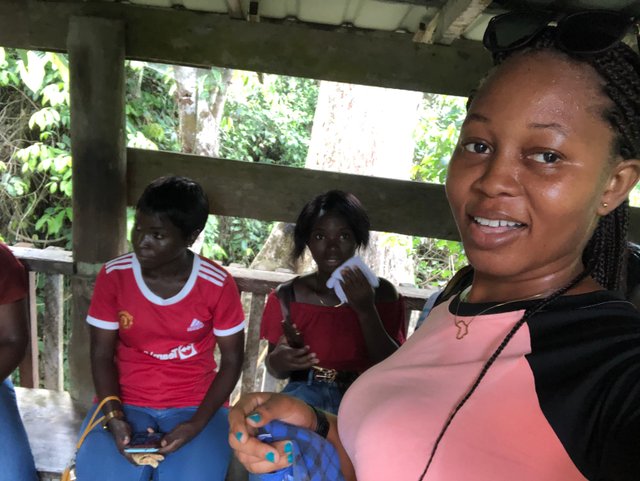 ---
It was fun and so encouraging to walk on the walkway it was so scary because the walkway is just adjusted with ropes and wood. Walking past all the 7 walkways, built my confidence and wiped out all my fears. It's a real-life experience that I will recommend to all.
---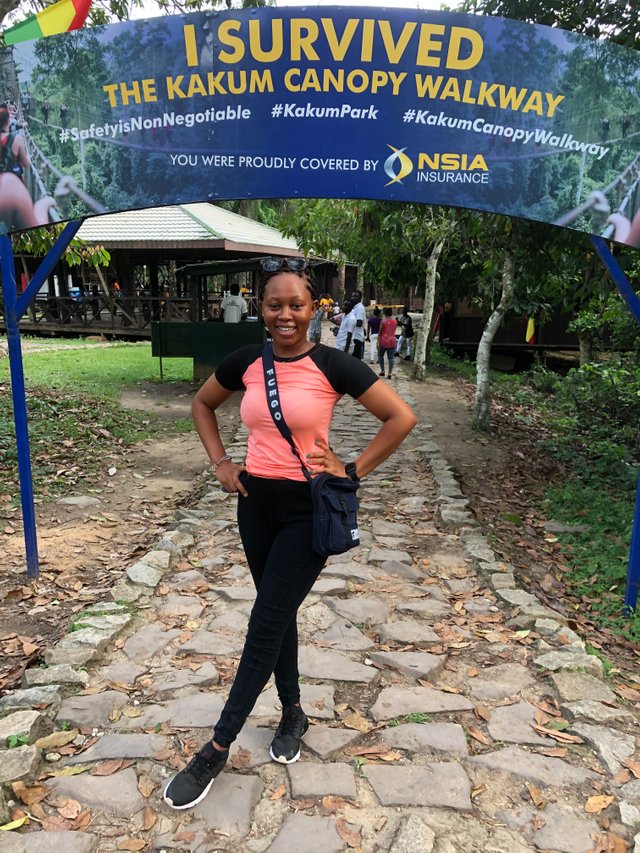 .
---
The Kakum National Park is a place I will love to travel to over and over again. @cherub27 @head1 @njaywan you can participate in this contest too💃💃💃
Thank you all for your attention I wish all of my readers will visit the place.