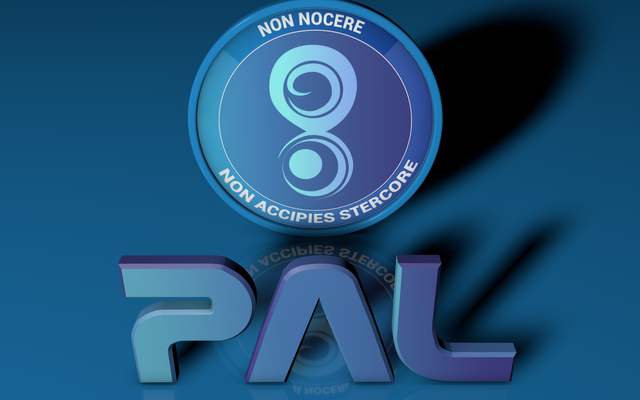 Since Palnet launched 6 months ago we've watched the evolution and growth of some amazing tribes. The landscape of the token economy has changed at a rapid pace and we see some areas we can improve. After some reflection the Palnet team has come up with some exciting plans!
Burning the PAL sell wall
We initially had a sell wall of 12,600,000 PAL on the market with the idea of leaving that available for buyers. Looking at the amount of PAL currently on the steem-engine market we have decided that it would be best to burn those excess tokens. We won't be burning ALL of the tokens though, some of those will be distributed to PAL stakeholders!!! The total PAL to be burned is 10,000,000.
Airdrop
This is probably the most exciting of our announcements! We want to improve the distribution and also reward those who have loyally bought and staked PAL. We will be doing a series of 9 monthly airdrops of 140,000 PAL, for a total of 1,260,000 PAL.
The snapshot for the first airdrop will be taken on December 20th
The first airdrop will occur on December 24th
For the first round users must have 100 PAL staked to be included, which will increase by 100 per month until we hit 500, then it will remain at 500.
December 100 PAL
January 200 PAL
February 300 PAL
March 400 PAL
April 500 PAL
May 500 PAL
June 500 PAL
July 500 PAL
August 500 PAL
You will not need to do anything to claim this airdrop, it will be sent staked to your account if you meet the criteria
Airdrop math
The airdrop is uncapped in terms of how much Pal you can have and be rewarded for. How much of the airdrop you get is based on a few things.
We eliminate PALnet mods from participating in these airdrops.
We take the square root of your staked and delegated pal. That's the number we use to figure out what your percent of the 140k pal airdrop should be.
In order to participate in December you'll need to have at least 100 PAL staked. If you have less you won't get any.
In later months the amount that you need to have staked to participate creeps up (see above).
This won't be a claim drop. It'll be an airdrop. If you have at least 100 PAL staked then on Christmas eve we'll send your account staked PAL.
Cessation of Moderator Pay
In the whitepaper it was stated that moderators would recieve 140,000 PAL total each, distributed over 14 months (10k PAL per month) for their duties moderating the PAL discord and the palnet tagged posts. Initially we hoped that the community would grow with us but currently the distribution is looking top heavy. Mods have been rewarded 60k each so far and will recieve a final pay of 10k PAL. After this we will cease moderator pay and exclude moderators from the airdrop.
Palnet APP
We can't say much about this at the moment but there is a Palnet mobile app in the works that will have MSP Waves integration! Keep your eyes peeled for further updates!
PAL for NFTs
As many of you may have heard, steem-engine.com will be releasing NFT capabilities shortly and you will be able to use PAL to pay for them! See this post for more details:
NFTs on steem engine
We would like to thank our PALs for making steem an amazing place to hang out, as always feel free to drop in and have a chat in the Palnet discord by visiting http://minnowpond.org/.