🇬🇧 A centrally located site that offers many opportunities for activities. A discount store can be reached in a few 120 meters. In the other direction you are directly at a shopping center. From there you can reach the pedestrian zone, where you can also find many snack bars and restaurants. Everything is manageable and rather tranquil. A great bike network offers many opportunities to explore the Lippe, the canal, the old mining history and the surrounding countryside.
The site is divided by a road and offers space for just under 40 motorhomes. Payment is made by automatic pay station or by envelope. The groundsman comes by 3 times a day. Sanitary and showers can be used in some distance in the fun pool. The pitch costs 8.00 € per 24 hours. Electricity 1.00 € for 8 hours, supply and disposal free of charge. WLAN available and working. At the site there are benches where you can enjoy the beautiful weather. We liked the quiet location and the great bike network very well and therefore we will certainly go there more often.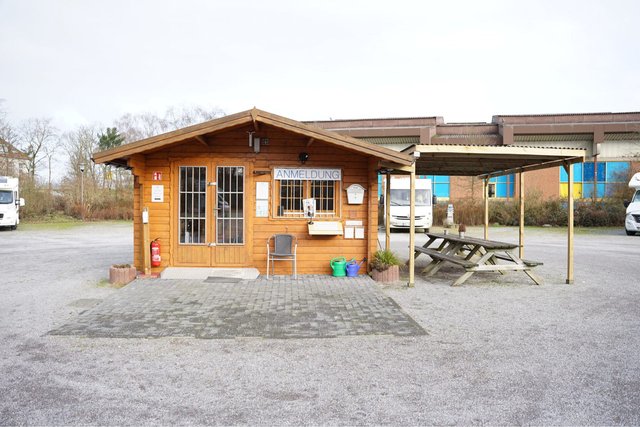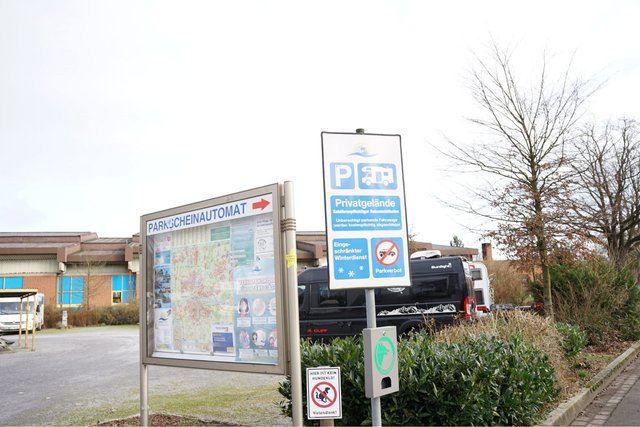 🇹🇷 Aktiviteler için birçok fırsat sunan merkezi konumdaki bir site. Birkaç 120 metre içinde bir indirim mağazasına ulaşılabilir. Diğer yönde doğrudan bir alışveriş merkezindesiniz. Oradan da birçok snack bar ve restoran bulabileceğiniz yaya bölgesine ulaşabilirsiniz. Her şey yönetilebilir ve oldukça sakin. Harika bir bisiklet ağı, Lippe'yi, kanalı, eski maden tarihini ve çevredeki kırsal bölgeyi keşfetmek için birçok fırsat sunar.
Site bir yolla bölünmüştür ve yaklaşık 40 karavan için alan sunar. Ödeme, otomatik ödeme istasyonu veya zarf ile yapılır. Saha görevlisi günde 3 kez geliyor. Eğlence havuzunda belli bir mesafeden sıhhi ve duşlar kullanılabilir. Saha ücreti 24 saat için 8.00 €'dur. Elektrik 8 saat için 1.00 €, temini ve bertarafı ücretsiz. WLAN mevcut ve çalışıyor. Sitede güzel havanın tadını çıkarabileceğiniz banklar bulunmaktadır. Sessiz konumu ve harika bisiklet ağını çok beğendik ve bu nedenle kesinlikle oraya daha sık gideceğiz.