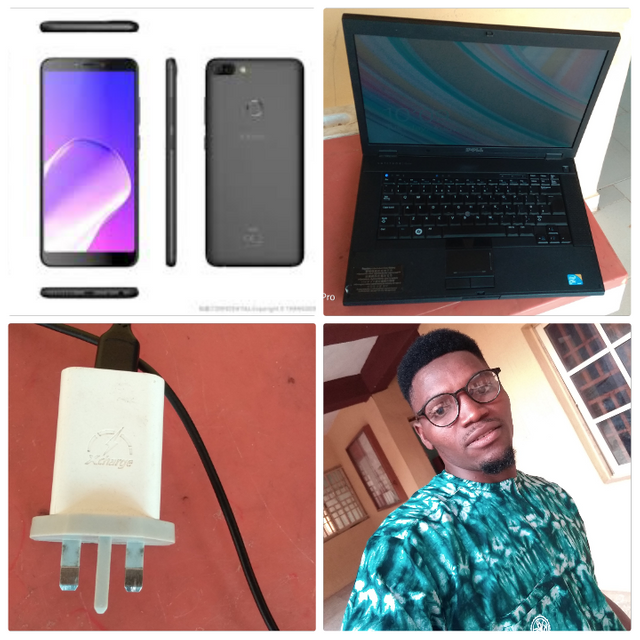 Greetings to all the steemians in the house. It's yet another opportunity to relate with you in the noble community (
@steem4Bloggers
). In this contest, I will be sharing with you the technology devices that I use on daily basis. Before I proceed, I really love to appreciate the Moderators, and the Admins (
@steemdoctor1
,
@malikusman1
,
@kouba01
,
@chiabertrand
,
@sachin08
and
@solaymann
) of this community for this amazing contest. Remain blessed as you read to know about my technology devices.
---
Its not longer a news that we are now in the world of technology. Technology has found a place in our life's, and on daily basis, we make use of it in order to carryout our daily activities effectively, and in a more convenient way.
Sometimes I do wonder what the world would have looked like without technology. We depend on the use technology for effective communication, transportation, business, farming, etc. I so much believe that in our world of today, we hardly go a day without making use of any technological devices, because in almost all our activities, we make use of a certain technological device or devices.
Personally, as a person who is part of this technological generation, I have some certain devices that I make use of on daily basis. This devices include my phone, laptop, and my phone charger. Although I make use of many devices, the once I mentioned, are the devices that I use on daily basis.
---
My phone
---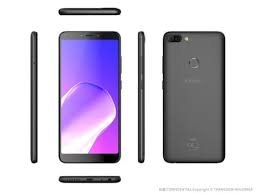 Source
I believe I won't be wrong to say that my phone is now my best companion. With my phone, I don't feel lonely, because it always keep me company, and it also help me to carry out a lot of activities. With my phone, I communicate with my friends, family, and other people. My phone also made it possible for me to play music, and sometimes I watch videos on it. Most importantly, with my phone, I'm able to always make myself very active on this platform. I make use of it to write, post, and comment on articles in this platform.
---
My phone details
---
| Product | infinix hot6 pro |
| --- | --- |
| Storage capacity | 36Gb |
| Ram | 3 |
| Main camera | 13Mp |
| Selfie camera | 5Mp |
| Battery capacity | 4000mAh |
---
My phone charger
---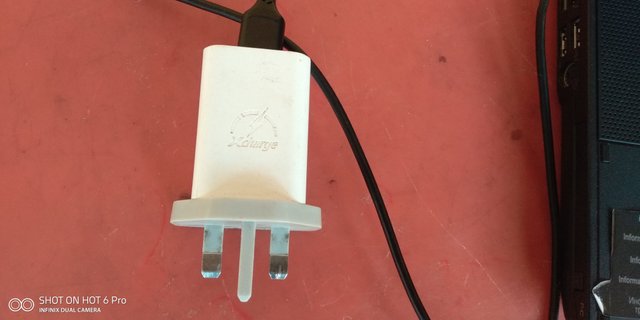 my phone charger
Its well known to us that mobile phone can not always be effective without charger. The reason is, the phone need to be charged from time to time. As such, I have a charger that always make it possible for me to power my phone. Below is the charger's specification.
---
Chargers details
---
| Product | Xcharger |
| --- | --- |
| Input | 100-240v-50/60Hz |
| Output | 5v=9A |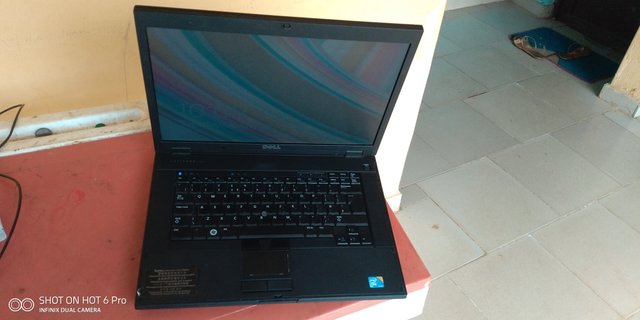 my laptop
Another important device that I use on daily basis is my laptop. I make use of it to source information from internet, I watch videos with it, and I also make use of it to write some articles, and to make some graphic designs.
---
My latpto details
---
| Product | Dell latitude E5500 |
| --- | --- |
| Storage | 160Gb |
| Memory | 2044Mb |
| Processor | Intel 2 core Duo |
| USB | 4 |
| Optical drive | HL-DT-ST DVD+-RW GT10N |
| Size | height x width x depth (in mm): 38 x 260 x 355 ( = 1.5 x 10.24 x 13.98 in) |
| Battery | 56 Wh Lithium-Ion, 11.1V |
---
Thank you so for much for reading through.
---