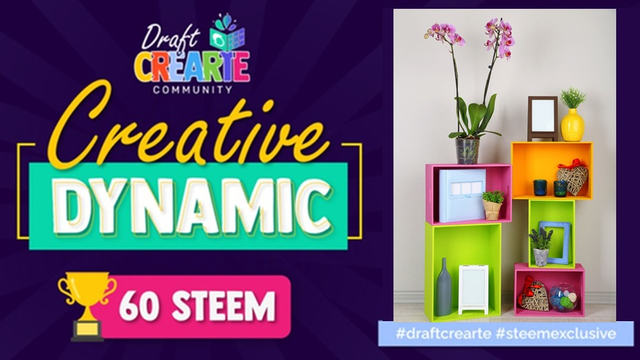 Draftcrearte is recharged with new challenges and dynamics that you cannot miss. Do you want to know what it is about?...
Our creativity grows with practice. When we let our ideas flow, they can help us make our environment a more creative place, with ideas that can make our lives easier.
I am sure that at some point we have all had the idea of making something that we need for the home, whether it is from a vase, a table or even a chair to sit on, these ideas not only feed us creativity but also benefits our pocket.
For this new challenge you will be the creator of everyday life..

Make a creative, practical and functional craft for your home.
In this new challenge you will have to create some craft that you need for your home, no matter if it is big or small, we want to see what useful and functional ideas you are able to create..
Source
Source
Source
Source
---

---
GENERAL RULES
Please read the following rules carefully:
To participate in this contest your account must be verified in our community.
The title of the post should be: Creative Dynamics/ week 6: DIY Creative, practical and functional for your home// by @youruser
The Main image of your publication must be the photo with which you want to start your writing.
Include the process by placing at least 5 PHOTOS
Include the tags: #creativdmics-week6 #draftcrearte # creative #contest #steemexclusive
Be sure to post your entry in the DraftCrearte community.
You need to share your entry on social media by inviting other people to participate. It is necessary that you place the link that redirects them to the contest. Use the tags:
#steemit #crearte #draftcrearte. Also, tag the @DraftCrearte account.
Take a screenshot of your promotion on social media and post it in the comments of your post.
Tag 3 Steemit users in the comments of this post, inviting them to the contest.
It is necessary to give reestemd.
Comment on the entries of the other participants.
If any type of plagiarism is discovered, the user will be disqualified, and all future DraftCrearte contests.
We accept entries in English and Spanish.
*Note: The best daily posts from users who belong to one of the Power Up Club5050 75% or 100% clubs will be selected. *
---
Aspects to evaluate:
| Originality-creativity | Photo quality- | art presentation | Step-to-step | Comply with the rules |
| --- | --- | --- | --- | --- |
| up to 3 points | up to 2 points | up to 2,5 points | up to 1,5 points | up to 1 points |

| 2nd place🏅 | 3rd place🏅 |
| --- | --- |
| 15 STEEM | 12 STEEM |
| 4th place🏅 | 5th place🏅 |
| 8 STEEM | 5 STEEM |
---
This contest ends on Sunday 22 11:59 pm (Venezuelan time) and the winners will be announced the following day.
We invite you to join our Discord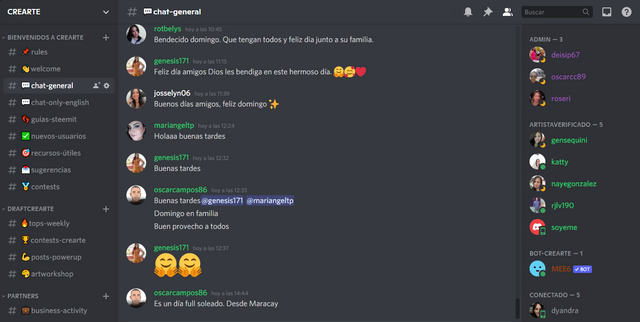 ---
Are you new and would like to join the community? Visit the following post for more details.
https://steemit.com/hive-109427/@crearte/updated-getting-started-in-the-draftcrearte-community-or-general-rules
El 10% de las recompensas de esta publicación van para @draftcrearte
Links to support our DraftCrearte community via SP.
Social Media:


@steemcurator01