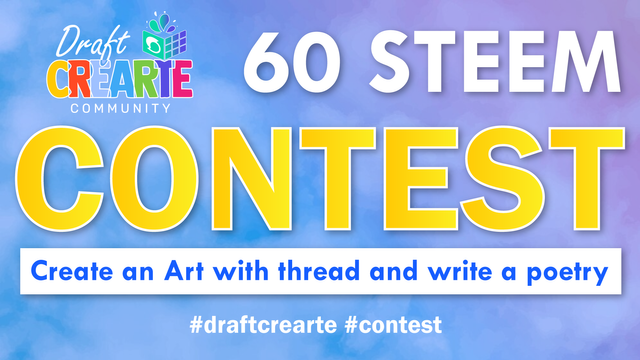 Hello creative friends!!
This time I want to motivate you to create something unique and very inspiring through a contest. 60 Steem will be distributed to the winners.
What is it about?
A contest based on the art of yarn and poetry accompanied by art. Create an art using any type of thread and accompany it with a beautiful poetry. As yarn art is inspiration in sweet words.
Example:
Crossed hearts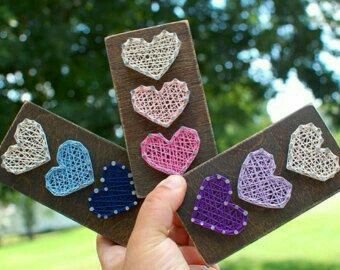 Image source
Our hearts have crossed like two people who don't even know each other cross on a beautiful walk. It is a lucky encounter that is only destined.
We can unite our hearts and feel for each other. As you feel, so I will feel. It's you and me, we are two hearts in the same person. Because it's you and me and no one else... It's more than a mistake or a coincidence. For the luckiest meeting to unite these two hearts. I feel your heart beat as I feel mine, it's beautiful I know. Enjoy this moment when it's just you and me. Always you my heart...
---
Rules:
Step by Step art with a minimum of 300 words.
Images without collage.
For poetry a minimum of 100 words.
Tag to participate:
#creativeartist #steemexclusive #writing #creative #draftcrearte
Note: I added the other Tags that you want. According to the club to which club5050 club75 club100 belongs
Be creative and do your best.
Share your post on a social network.
Invite three friends.
Reesteemear to this post.
Everyone can participate, adult artist and Kids.
Awards:
60 steem will be distributed in prizes for 6 participants.
| 20 steem first place | 15 steem second place | 10 steem third place |
| --- | --- | --- |
| 7 steem fourth place | 5 steem fifth place | 3 steem sixth place |
---
Ends when this post expires and winners will be announced the next day.
---
Good luck to you all!
---
---
10% of the rewards of this publication go to @crearte
---
Are you new and would like to join the community? Visit the following post for more details.
https://steemit.com/hive-109427/@crearte/starting-with-our-creative-community-darftcrearte-invite-friends-and-win-steem-contest
Links to support our DraftCrearte community via SP.
Social Media: