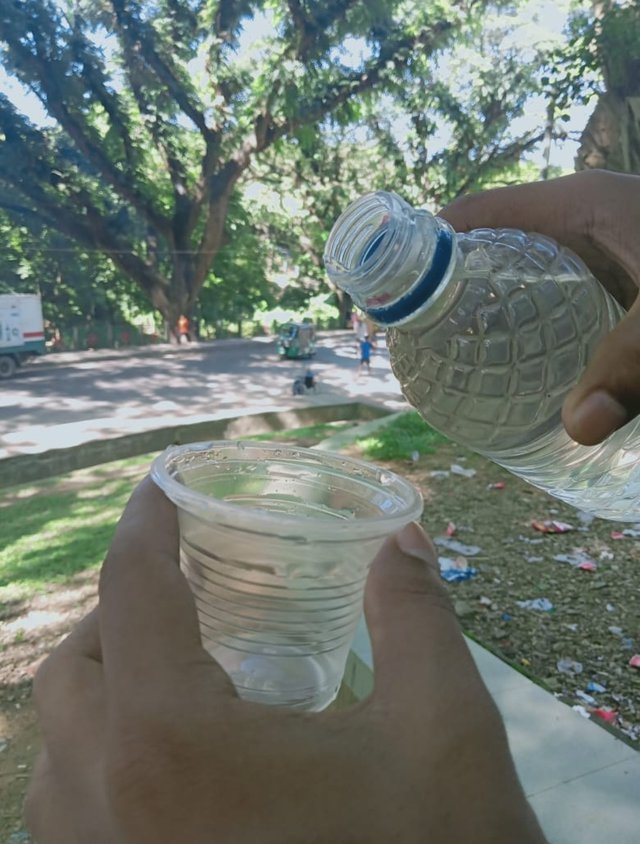 Capture this photography while feeding a thirsty traveler by pouring water from a bottle into a small plastic cup. Another name for water is life. People can understand this very well when they are very thirsty. A few days can be spent without food. However, it is very difficult to cross a day without drinking water.
Many of us do not give water to anyone who is thirsty. It should not be in any way. You may have heard of the thirsty crow. Many of us see this as a moral story. But there is another thing to note in this story. It is also noticeable how far a thirsty person can go to quench his thirst.
---
I use my camera to Shoot or captures Pictures. I am not an Official photographer.
Besides Shots I have edit photos with my phone! Sometimes I Will share edited photos. I edit photos to make them look More gorgeous.
---

I do use Polish to edit photos. So that my photos looks very nice and more gorgeous. You can do anything with your picture using polish. I do recommend you to use polish as your photo editor. You can easily download it from Below


For Android || For IOS

---
Earn Crypto for Publishing and Reading Join Now - Registration is Free and Instant. Publish0x is a Blogging website where you can earn money just by tipping peoples. You can also Create post there and earn by them. Join the awesome Website Today!


---
---
** TᕼᗩᑎK YOᑌ **
ʄօʟʟօա | Share | ʊքʋօȶɛ