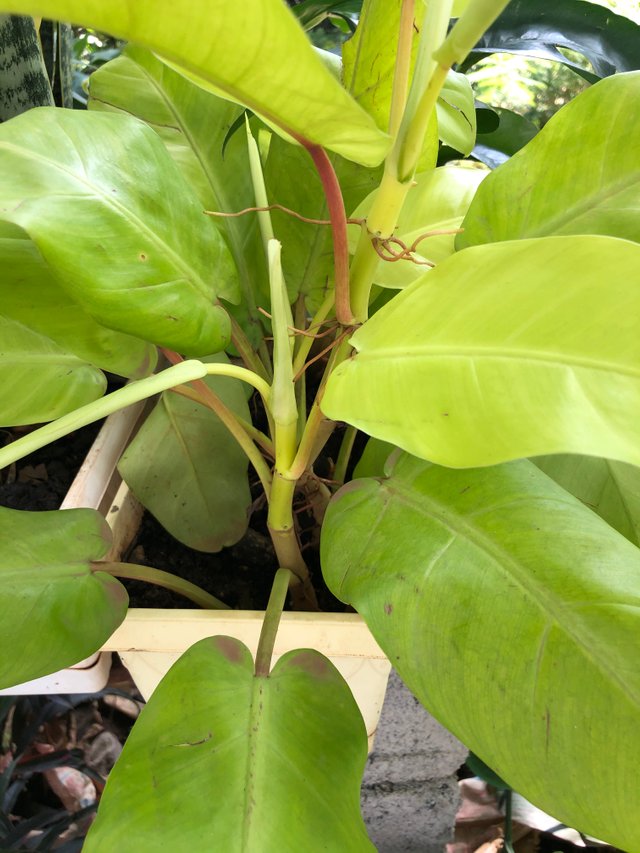 It's a bright green, almost fluorescent hybrid known for its cheerful look in the family of Araceae. It's native to Colombia & tropical habitats. The new leaves unfurl from reddish yellow skins in chartreuse & its ease of care which mature into an emerald green.
It's free to use stock photo at will.
Thank you'll & Steem On.