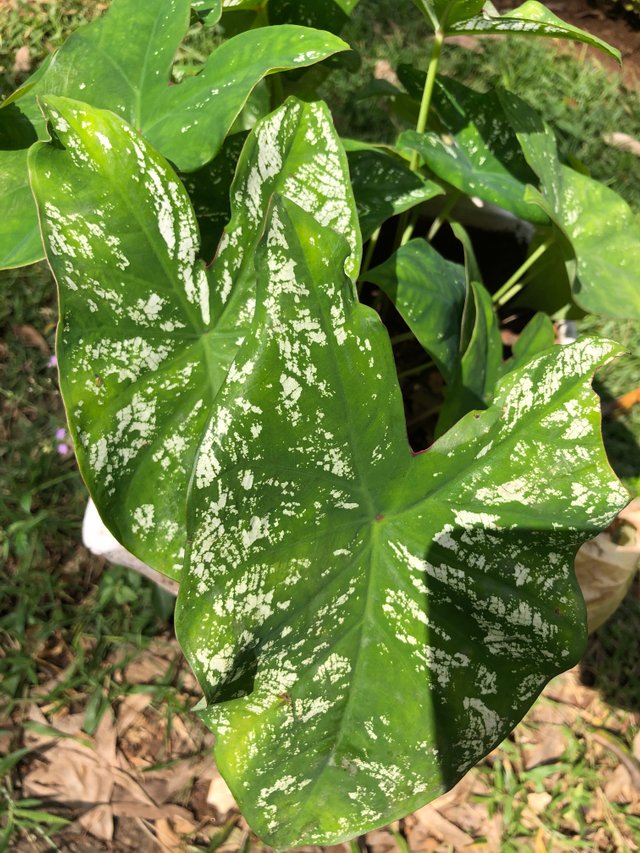 It's called Heart of Jesus which is a species in the genus Caladium in the family of Araceae. It's native of Latin America. It's grown as a houseplant for its large, heart or lance-shaped leaves with cool striking green, white, pink & red blotching.
It's free to use stock photo at will.
Thank you'll & Steem On.