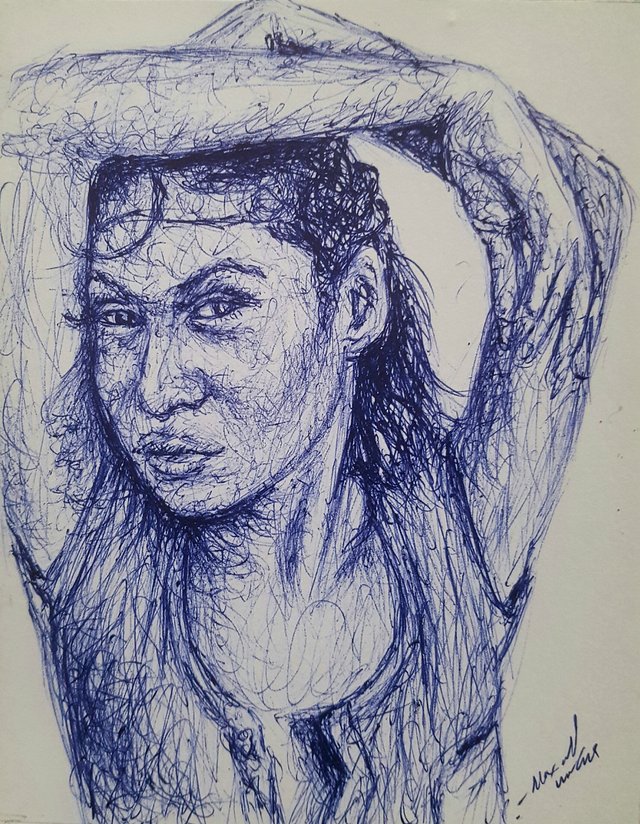 Here is my new artwork. A figure drawing of a lady with her two hands on her head.
Using light blue pen, I first sketched out my model.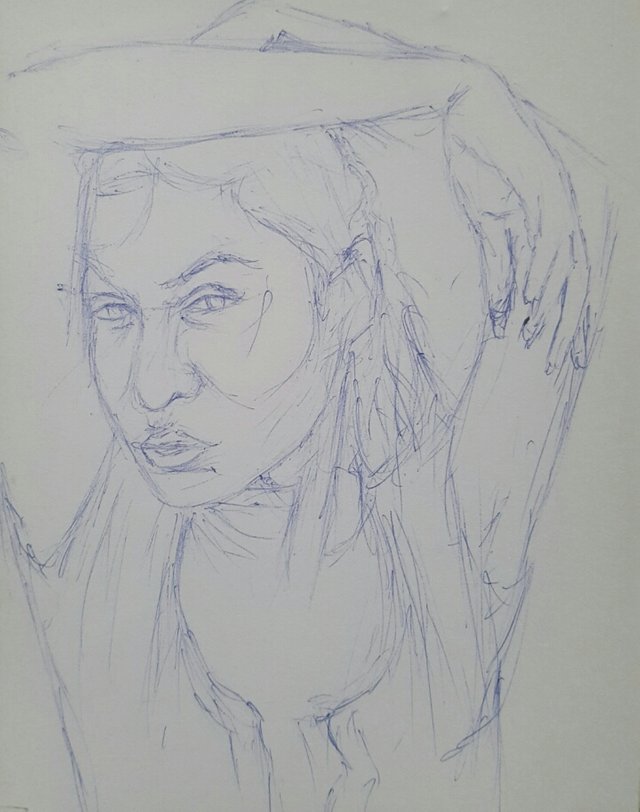 Then I stared adding shades with scribble technique from top - her hand and her hair with a few part of her face.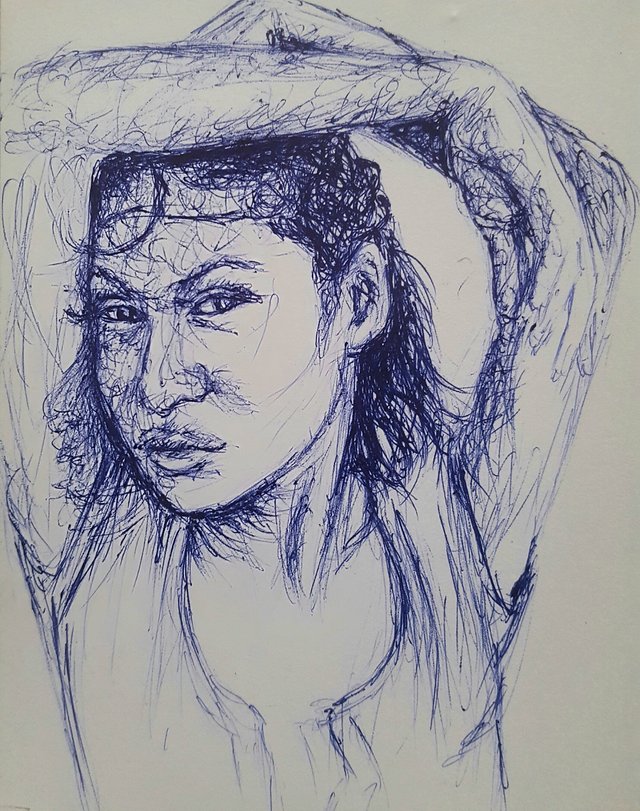 Then, I completed the other side of her face. I finally worked on her neck and shirt as well.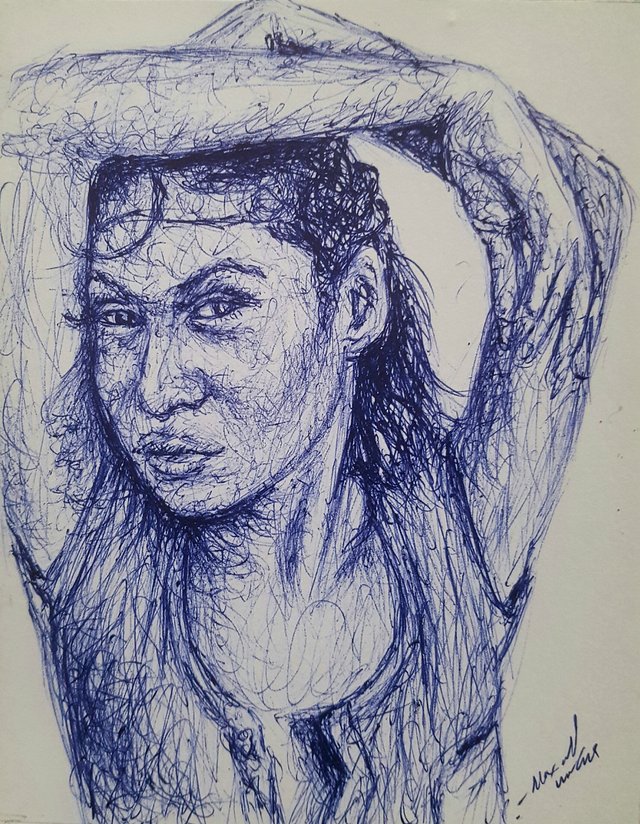 That's all.
Thank you.