Seguimos con esta valiosa dinámica en la que conjugamos el arte pictórico y la escritura. Para esta edición 16 nuestro invitado es Óscar Gustav Björck.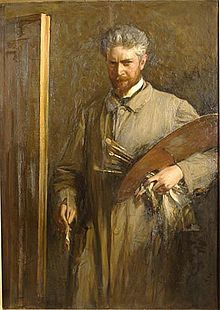 Fuente
Estocolmo lo vio nacer el 15 de enero de 1860. Fue alumno de Edvard Perséus, desde los 17 hasta los 22 años. Fue condecorado con la Medalla Real, en el año 1882. Un año después recibió una beca de viaje que le permitió recorrer París, Munich, Venecia y Roma. Formó profesor en la Real Academia Sueca de Arte. En muchas de sus obras describe la clase media sueca de la época. falleció el 5 de diciembre de 1929, a los 69 años.
A continuación les presentaremos tres de sus obras para que usted escoja la que más los motive a escribir. La primera se llama: "Lanzamiento del barco" (1884), la segunda, "Señal de angustia" (1883) y la última, "Para el agua"(1890)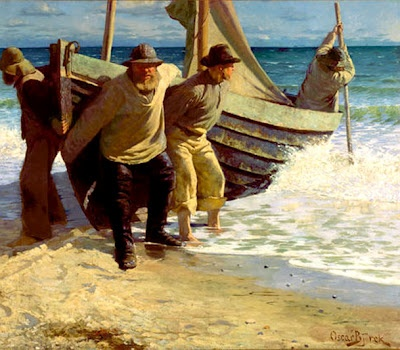 Fuente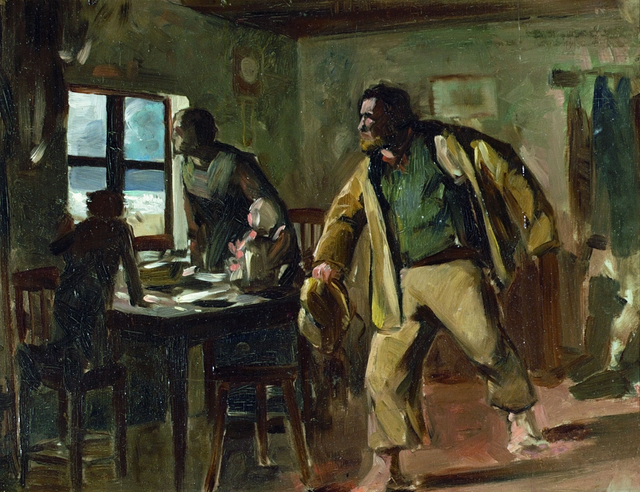 Fuente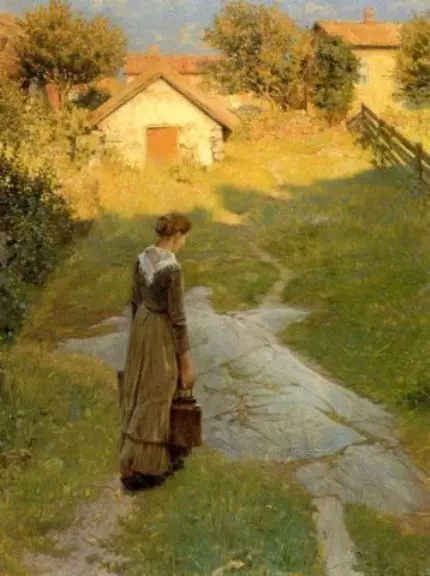 Fuente
¿Qué te proponemos que hagas?
1.- Realizar texto narrativo, un poema, un ensayo o una reflexión, a partir de esta obra. La extensión mínima 200 palabras. Trata de ser creativo.
2.- Invita a un amigo.
3.- Vota y da reesteem para que otras personas puedan ver esta publicación.
4.- Utiliza las etiquetas #steemexclusive, #writing, #poetry (si escribe poesía) y las de los clubes 5050, 75 y 100 si participas en algunos de ellos.
5.- Visita a otros participantes de la dinámica y déjales un comentario.
6.- Deja el link de tu post en la caja de comentarios.
7.- Configura con un 15% a favor de la comunidad.
Quiero agradecer a @cruzamilcar63, @evagavilan, @alexarelatos, @yrmaleza, @teretiti, @eve73, @luismasotillo, @marcybetancourt, @corinadiaz, @aplausos, @charjaim, @silher, @lanegra2804, @acostacazorla, @lecumberre, @doctorlibro, @audiarmig, @margoth, @styngrey, @santamorillo, @katianaluz, @mariami, @zormar21, @rosita1, @luciacastillo, @juliomarrufo, @casv, @tahispadron, @betop, @rosselena, @danay @kathee11, @ciramer, @genomil, @inesk y @gemamedina, por haberme acompañado en dinámica de Arte y Escritura. De igual modo, espero contar con ustedes en esta nueva experiencia.
Nota: Publicación configurada para beneficiar con el 15% a la comunidad.

We continue with this valuable dynamic in which we combine pictorial art and writing. For this 16th edition our guest is Óscar Gustav Björck.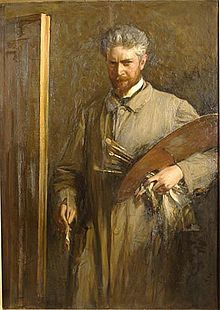 Fuente
Stockholm saw him born on January 15, 1860. He was a student of Edvard Perséus, from 17 to 22 years old. He was decorated with the Royal Medal in 1882. A year later he received a travel grant that allowed him to visit Paris, Munich, Venice and Rome. He trained as a professor at the Royal Swedish Academy of Art. In many of his works he describes the Swedish middle class of the time. He died on December 5, 1929, at the age of 69.
Below we will present three of his works so that you can choose the one that most motivates you to write. The first is called: "Launching the boat" (1884), the second, "Sign of anguish" (1883) and the last, "For the water" (1890)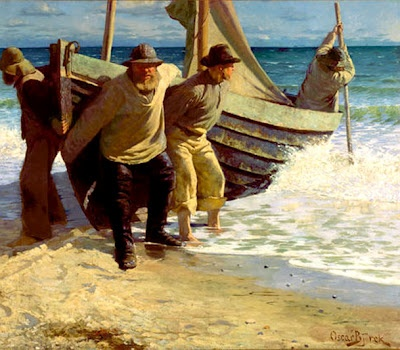 Fuente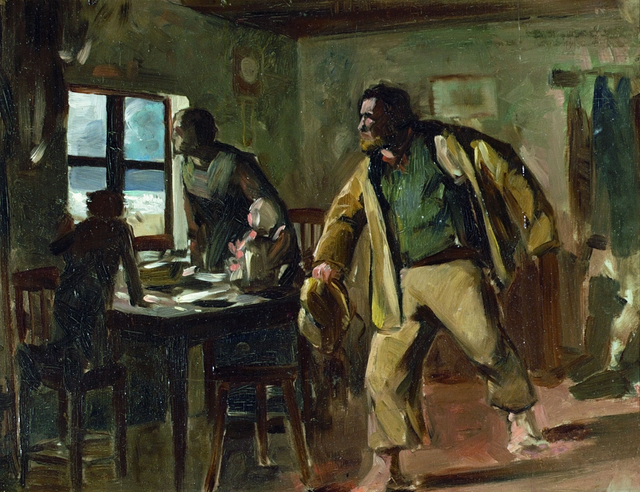 Fuente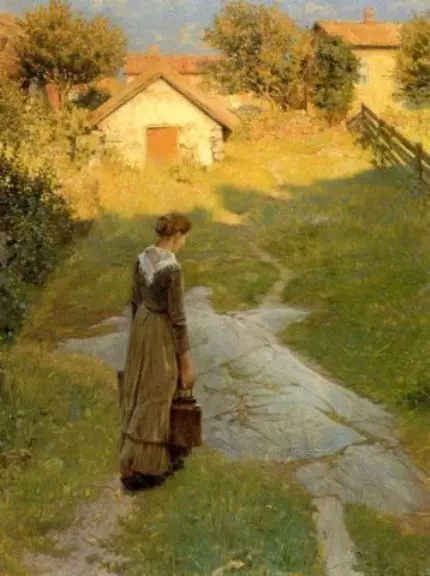 Fuente
What do we suggest you do?
1.- Make a narrative text, a poem, an essay or a reflection, based on this work. The minimum length 200 words. Try to be creative.
2.- Invite a friend.
3.- Vote and give reesteem so that other people can see this publication.
4.- Use the tags #steemexclusive, #writing, #poetry ((if you write poetry) and if, those of the 5050, 75 and 100 clubs if you participate in some of them.
5.- Visit other participants of the dynamic and leave them a comment.
6.- Leave the link of your post in the comment box.
7.- Configure with 15% in favor of the community.