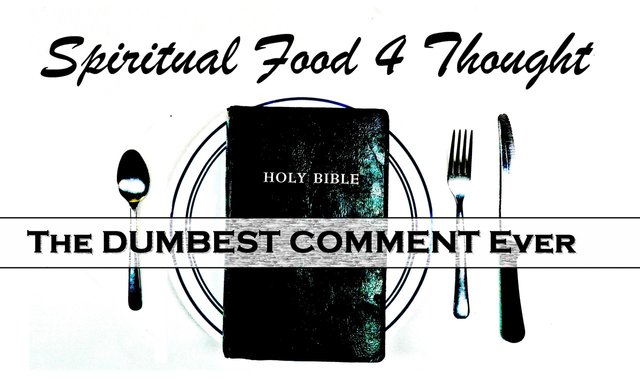 People need to think more before they comment.
It's not every day that a comment this dumb shows up, thankfully. In this video, I share a recent comment I received, and use it as an example of poor theology. While I am not calling the commenter dumb, this comment definitely is. Hopefully, this will help others from not making such foolish statements.

The DUMBEST COMMENT Ever - VIDEO

Until next time…
Make today special!
---