Undoubtedly, the mind is a labyrinth of thoughts, which determine our actions, attitudes and our own bodily gestures. If our thoughts are wrong, surely, our actions are directed towards evil and chaos. If I think badly of a person, I am sure that my treatment of him will be brutal and disappointing. The Lord, through the apostle Paul, commands us to renew our way of thinking, to act in the best possible way, with what surrounds us and especially with our human relationships.
Do not imitate the behavior and customs of this world, but let God transform you into new people by changing your way of thinking. Then you will learn to know God's will for you, which is good and acceptable and perfect. "Romans 12:2"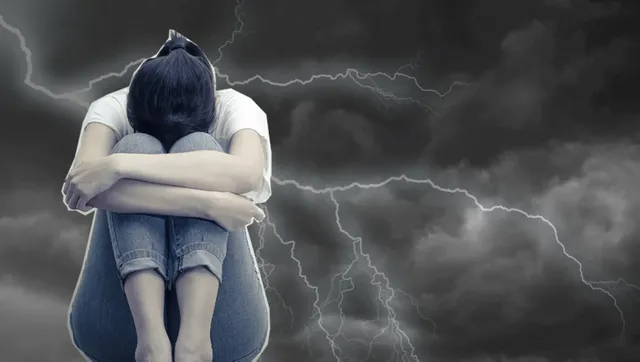 Imagen source
How can I transform my wrong thoughts? The apostle Paul says, "Let God transform you". God's will is indispensable to achieve a high mental output of good and pleasant thoughts in accordance with the thoughts of Christ. I must be aware of the wrong thoughts that are affecting my relationship with others. From that moment on, I must understand that I must give place to the thoughts of Christ in my life. The mind of Christ transforms me and removes all those negative thoughts that do not let me move forward in my personal, family and social life.
If I think negatively about myself, of course, it will affect my self-esteem, which will lead me to build a wrong and mistaken concept of myself. If I let myself be dragged down by thoughts of inferiority, surely, I will not achieve my goals and I will see myself as an incompetent person in life. As I think of myself, so I am. If I think like the people of the world, I will be just another of the world's lot. It is necessary, to make a time interval in our lives and consider that I should not continue acting according to the wrong customs of this world, which is necessary, to take an important step of faith to trust that in God, I can do everything and that nothing is impossible.
To think as God thinks, is indispensable to reach and have relevant achievements in life. In Christ we move to a new dimension of life with new potentialities of thoughts. This is not achieved overnight, it is a constant work, in which we must daily train our mind with the thoughts of Christ. Wrong thoughts, will always come to mind, however, by having God's thoughts, in our mind, it becomes easy to demolish and drive away those wrong thoughts in us.
The mind of Christ in us is so powerful that it helps us to go from victory to victory, in other words, it helps us to tear down negative thoughts every time they come into our lives.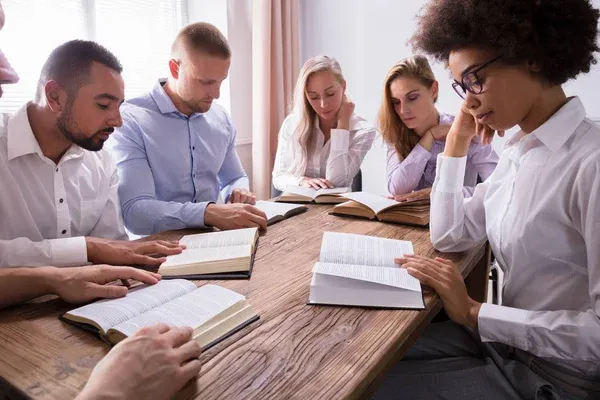 Imagen source
Let us always be careful how we think. If we think about the things of the flesh or the material things of this life, it will influence us to rob us of the peace and joy of the Holy Spirit. As long as we think and meditate on spiritual things, we will reap for the spirit and not for the flesh. The world and its desires pass away, but, doing the will of God will help us to enjoy this life and the life to come in Christ Jesus.
If we think of purely eating, clothing and the delights of the world, we will lead a life of thoughts that will seek these things and fill us with anxiety, anguish and worry. The ideal is to let our mind flow freely in the thoughts of Christ to enjoy the peace, love and joy that God wants to give us through his Holy Spirit. It is necessary to continually renew our thoughts with the word of God, in order not to give place to wrong thoughts.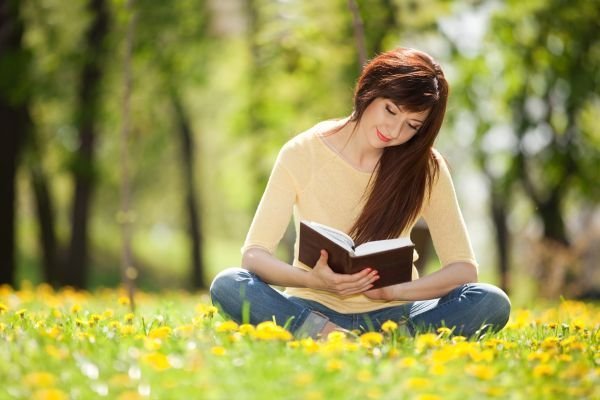 Imagen source