¿Por qué necesitamos desarrollar una buena actitud en la vida? Simplemente porque una actitud positiva atrae todo lo positivo. Desarrollar una buena actitud te permite conectar tu fe con la esperanza y te ayuda a confiar en que lo que está por venir ocurrirá, tal y como has declarado con tus palabras. Los pensamientos determinan las palabras que decimos, y las palabras que decimos determinan nuestras acciones, y es precisamente en nuestras acciones donde se reflejan nuestras actitudes.
Un amigo mío me dijo una vez con palabras muy duras que estaba cansado de ver cómo otras personas prosperaban y él simplemente vivía de fracaso en fracaso. Mi amigo siempre tenía una actitud negativa ante la vida y todo lo que hacía. Siempre se quejaba y hablaba mal de los demás. Cuando actuamos negativamente en la vida y hablamos de derrotas y fracasos, nuestras acciones se convertirán ciertamente en un fracaso y la esperanza se pierde en el camino. Desarrollar una buena actitud en la vida nos prepara para recibir todo lo bueno que podemos declarar con palabras.
Why do we need to develop a good attitude in life? Simply because a positive attitude attracts everything positive. Developing a good attitude allows you to connect your faith with hope and helps you to trust that what is to come will happen, just as you have declared with your words. Thoughts determine the words we speak, and the words we speak determine our actions, and it is precisely in our actions that our attitudes are reflected.
A friend of mine once told me in harsh words that he was tired of seeing how other people prospered and he simply lived from failure to failure. My friend always had a negative attitude about life and everything he did. He was always complaining and badmouthing other people. When we act negatively in life and speak words of defeats and failures, our actions will certainly turn to failure and hope is lost along the way. Developing a good attitude in life prepares us to receive all the good that we can declare with words.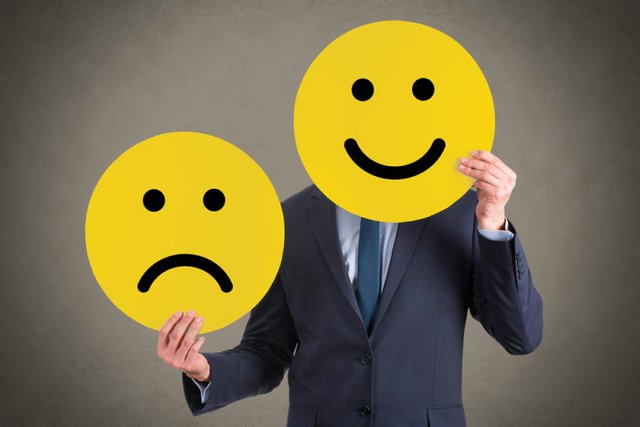 Imagen source
Tenía otra amiga muy simpática que vivía en una casa humilde y pequeña. Siempre se quejaba porque su casa era demasiado pequeña y no tenía las condiciones que ella quería. Sin embargo, cuando consiguió una casa más grande y confortable, seguía quejándose porque tenía que mantener el jardín y toda la casa y vivía prácticamente sola. Quejarse de la vida y no valorar lo que tenemos, ya sea poco o mucho, nos lleva a desarrollar una actitud derrotista y de miopía ante las grandes cosas que la vida nos puede ofrecer.
La vida es un regalo y como tal hay que vivirla y disfrutarla al máximo con una actitud de agradecimiento al Dios eterno que nos la regala. Una buena actitud permite que la esperanza crezca en nuestros corazones. Recuerdo que, cuando empecé la universidad, mi sueño era graduarme y trabajar para comprar una casa a mis padres. Hubo muchos obstáculos, entre ellos, económicos, que casi me llevaron a abandonar la carrera, sin embargo, mi actitud positiva ante los obstáculos, me ayudó a esforzarme y cuando pasaron los cinco años de carrera universitaria, pude graduarme. Lo interesante es que al cabo de un año, conseguí un trabajo importante y al año siguiente, opté por un préstamo de vivienda en la empresa, lo que me permitió regalar a mis padres la casa que les había prometido, cuando aún estudiaba en la universidad.
La buena actitud que desarrollé desde que estudiaba me permitió lograr, con la ayuda de Dios, lo que mi boca declaró. El futuro puede estar asegurado siempre y cuando desarrollemos una buena actitud en el presente que enfrentamos.
I had another very nice friend who lived in a humble and small house. She always complained because her house was too small and did not have the conditions she wanted it to have. However, when she got a bigger and more comfortable house, she kept complaining because she had to maintain the garden and the whole house and she lived practically alone. Complaining about life and not valuing what we have, whether it is little or much, leads us to develop a defeatist attitude and a short-sighted attitude towards the great things that life can offer us.
Life is a gift and as such we have to live it and enjoy it to the fullest with an attitude of gratitude to the eternal God who gives it to us. A good attitude allows hope to grow in our hearts. I remember, when I started college, my dream was to graduate and work to buy a house for my parents. There were many obstacles, among them, economic, which almost led me to abandon the race, however, my positive attitude in the face of obstacles, helped me to strive and when the five years of university career passed, I could graduate. The interesting thing is that after a year, I got an important job and the following year, I opted for a housing loan in the company, which allowed me to give my parents the house I had promised them, when I was still studying at the university.
The good attitude I developed since I was studying allowed me to achieve with God's help, what my mouth declared. The future can be assured as long as we develop a good attitude in the present we face.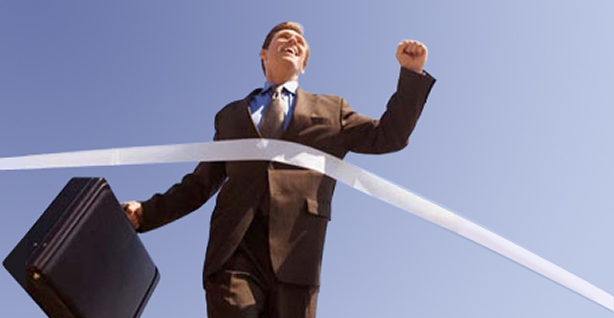 Imagen source
Aléjate de las personas negativas, que hablan de derrota y viven siempre quejándose. No abras tus oídos a palabras que comienzan con negatividad y te hacen perder la perspectiva de tu futuro. Lo que digas con tu boca hoy, simplemente hará que tus pensamientos, emociones y acciones vayan hacia el desarrollo de una excelente actitud ante la vida, que te ayudará a convertirte en una persona próspera y exitosa.
Las personas con una actitud positiva son capaces de afrontar las adversidades de la vida con valentía. Nadie es dado al fracaso si tiene una actitud positiva para triunfar en la vida. La persona con una buena actitud está muy tranquila cuando surgen los problemas y centra su mirada en las cosas que realmente puede lograr en el futuro. Una buena actitud nos permite ser equilibrados y desarrollar la autoconciencia y mantenernos firmes para afrontar los retos de la vida. Una buena actitud te ayuda a mejorar tu autoestima y tus relaciones interpersonales. Quienes desarrollan una buena actitud gestionan sus emociones y se caracterizan por la perseverancia.
Stay away from negative people, who speak defeat and live always complaining. Do not open your ears to words that start with negativity and make you lose perspective of your future. What you say with your mouth today will simply make your thoughts, emotions and actions go towards developing an excellent attitude towards life, which will help you become a prosperous and successful person.
People with a positive attitude are able to face life's adversities with courage. No one is given to failure if they have a positive attitude to succeed in life. The person with a good attitude is very calm when problems arise and focuses his or her gaze on the things he or she can really accomplish in the future. A good attitude allows us to be balanced and develop self-awareness and stand firm to face life's challenges. A good attitude helps you improve your self-esteem and your interpersonal relationships. Those who develop a good attitude manage their emotions and are characterized by perseverance.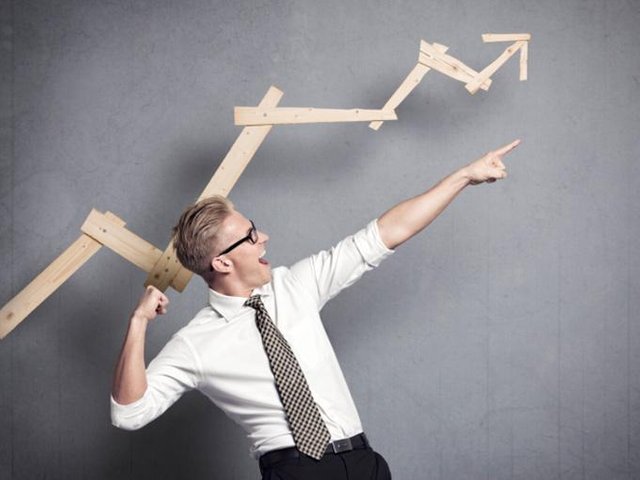 Imagen source