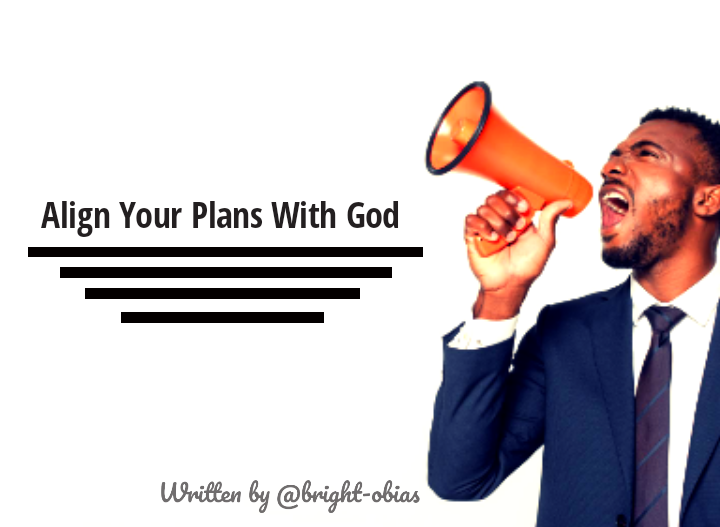 Image Edited From Crello.com
Jeremiah 29:11 For I know the plans I have for you," says the lord. "They are plans for good and not for disaster, to give you a future and a hope.
Despite the situation or circumstances you're facing today, God has good tidings for your future! You may not see it now, but God has already aligned a new plan, a new beginning and new opportunities for you.
You might have experience some adversity and some tough situations, but don't make the mistake of expecting the same for your future. Instead, align your plan with God's good plan for your life to be more brighter. You can do that by just declaring the truth of his word.
As believers, our attitude should be, "Even though the economy is down, I'm not worried. I know that God is at work in my life, and He has promised to provide for us in times of our need. You may have a child who is not on the right course. In the natural, it seems impossible. But our report should be, I know very well that God will align him with his word. That he is a God of impossibility.

image by @
Today, let's be encouraged and don't give up on your tomorrows. Just align your plan with the good plan of God. His plan — is filled with hope, purpose, blessing and increase in every aspects of our lives
Thanks for reading.