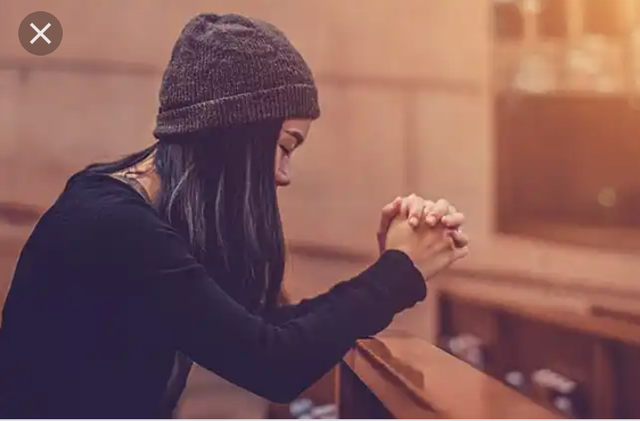 source
Prayer is a communication between God and man. Prayer is a dialogue, that is two persons communicating and not a monologue. Prayer is to a believer what oxygen is to the earth Prayer shouldn't be made because there is something to pray about or a request to be made. Prayer should be a day in - day out, everyday lifestyle.
Luke.18.1
And he spake a parable unto them to this end, that men ought always to pray, and not to faint;
Prayer is the lifewire of a believer
REASONS YOU SHOULD PRAY
•Fellowship with the father
While praying, you are having communication and fellowship with God. The secrets of God's kingdom unveils to a man of prayer
•Prayer is a system of warfare
James.5.13
Is any among you afflicted? let him pray. Is any merry? let him sing psalms.
•Prayer is a platform for growth and transformation
When you pray, you grow in Grace and capacity. When a weak man prays, he gets strength. Prayer is an agent of transformation
•Prayers kill addiction
•Prayer is a means of exchange
When you pray, you drop your worry and exchange it for peace. Mournings are exchanged for dancing
1Pet.5.7
Casting all your care upon him; for he careth for you.
•Prayer is an invitation to divinity
•Prayer is a means of receiving
John.16.24
Hitherto have ye asked nothing in my name: ask, and ye shall receive, that your joy may be full.
•Prayer is a means of converting sinners
When we pray for sinners, we make their hearts easy for God's word and life to penetrate and darkness is taken away.
Gal.4.19
My little children, of whom I travail in birth again until Christ be formed in you,
When you are down, pray
When you are happy, pray
When you are in lack, pray
When you are full, pray
When you go out, pray
When you come in, pray
1Thess.5.17
Pray without ceasing.
Thanks for reading through me blog