I'm really lucky this week. Because the homework subject that my teacher @allbert wants is a subject that I have previous knowledge of. @allbert talked about the Polkadot ecosystem and I will give information about the Reef project, which is a project on the Polkadot ecosystem.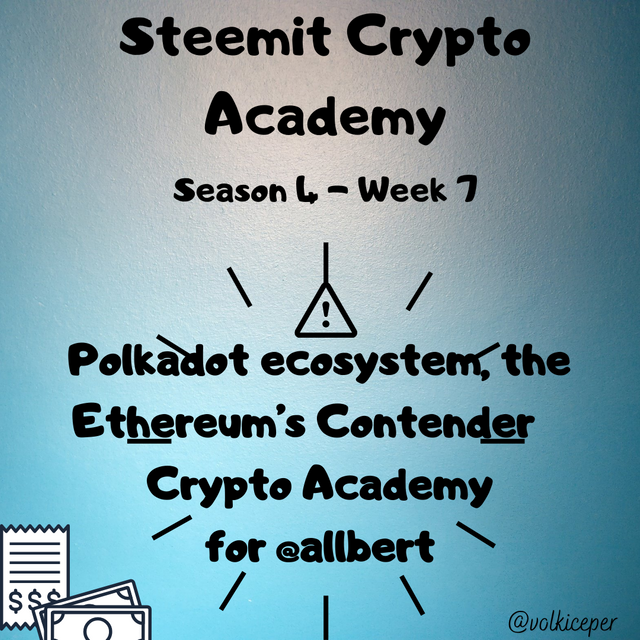 As I mentioned above, I chose the Reef Project within the Polkadot ecosystem and I will try to introduce this project to you.
Q1-Explain in your own words why you chose it and why do you think it is relevant to the world?
Reef is a very new project if we look at the history of cryptocurrencies. It's almost like a baby. Why do I say that because if we consider that Bitcoin was invented in 2009, Reef was released in the second half of 2020. That might explain why I liken the Reef project to a baby.
As you know, many blockchain platforms have their own chain. Ethereum has its own named network. BNB has BinanceSmartChain. AVAX has its own network. Solana has its own network. MATIC has its own network. Although this is a wealth for cryptocurrency systems, it can turn into a disaster for users. Because it is very difficult to transact in such a network without being surprised. Especially if you are a new user and new to cryptocurrencies, such a variety of networks can scare you away.
Reef is a platform built on the Polkadot ecosystem. Reef is a DeFi platform. Although there are many DeFi platforms, the feature that distinguishes Reef from other DeFi platforms is that it is based on artificial intelligence and it collects many networks that I have mentioned above.
Which subnets does it collect? Binance SmartChain, Polygon, Avalanche and Polkadot. This is a DeFi platform built on the Polkadot ecosystem, which enables trading on many seemingly complex chains.
Reef Defi platform has smart liquidity aggregator and yield aggregator features. The Reef platform provides convenience to its users by collecting all transactions such as staking, trading and lending in one platform.
Since the Reef platform is directly connected to the blockchain systems I have mentioned above, it provides convenience to its users.
Centralized exchanges have a lot of liquidity, but they can have vulnerabilities. Some major centralized exchanges have had security problems in the past.
As the Reef platform with its smart liquidity aggregator support solves the liquidity problem and the Reef platform as a DeFi platform is decentralized, security is less of a concern as long as you have your own security key.
Because of all these innovative DeFi approaches, the Reef platform had become a platform I wanted to use before.
Q2- Description of the project and its platform. (Screenshots needed)
Lets click https://reef.finance/ website as the mainpage of Reef Paltform.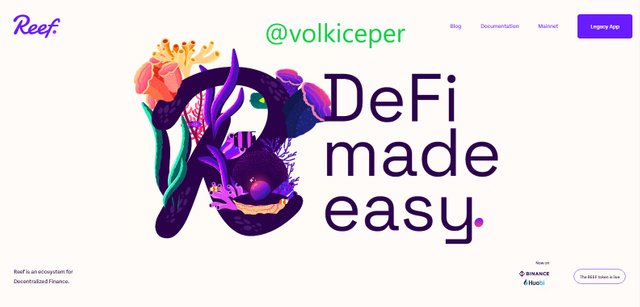 A really nice looking homepage and a nice logo greet us. I have always loved the harmony of purple and white colors.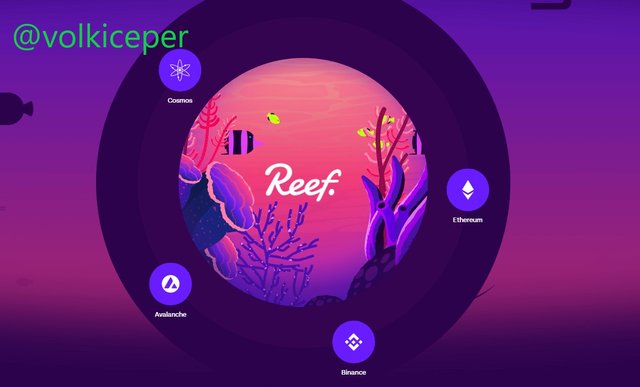 At the bottom of the homepage, we can see the networks supported by the Reef platform.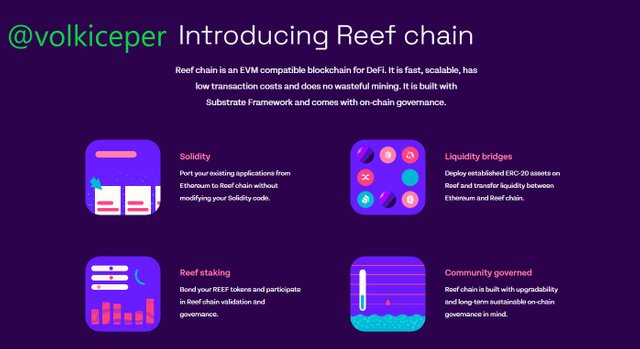 In the continuation of the homepage, we see the promotion of Reef Blockchain.
I think Reef Blockchain is trying to keep token inflation under control by not doing wasteful mining.
Thanks to the staking feature, we can also earn rewards by verifying transactions on the network. I will explain this below.
Thanks to the Ethereum bridge, we can easily transfer assets without switching between chains.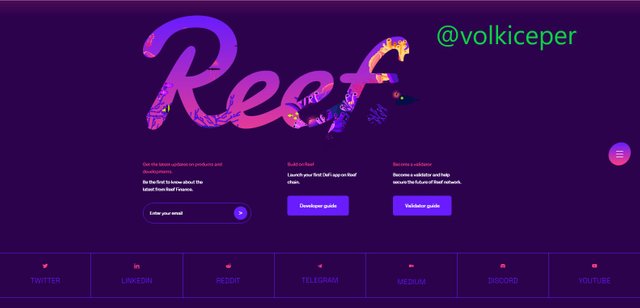 At the bottom of the homepage, there are various community links and a really crowded community is waiting for us.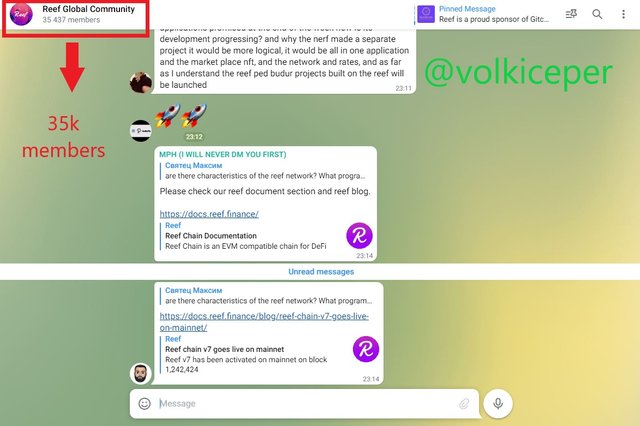 There are 35 thousand people in Telegram channels and the admins are very interested.
Q3- Functionalities and real-life applications. (Screenshots needed)
Let's connect our metamask wallet by clicking the Legacy App button in the upper right corner of the Reef Homepage and let's explore the features that the Reef Platform offers us together.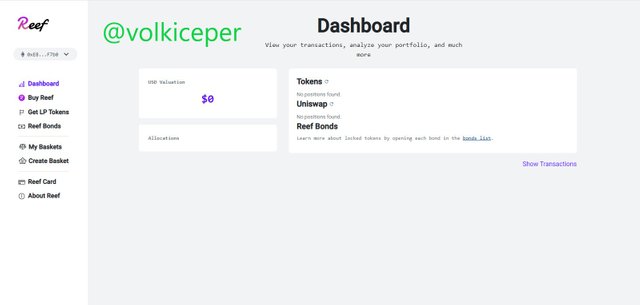 This is my dashboard and here my total assets are 0. Because I keep my Reefs in the spot wallet. On this page you can see your total assets.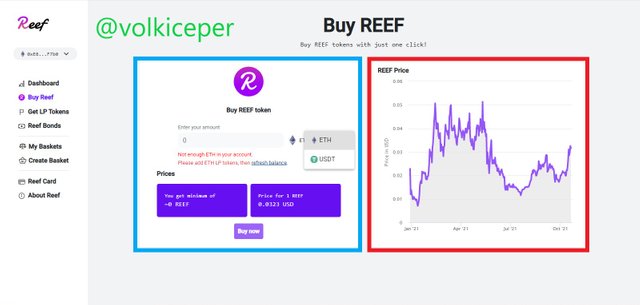 This is the Reef Purchasing section. With Etherium and USDT parities, we can buy Reef from the blue square area on this screen.
In the red squared area, we can see the current price chart of Reef.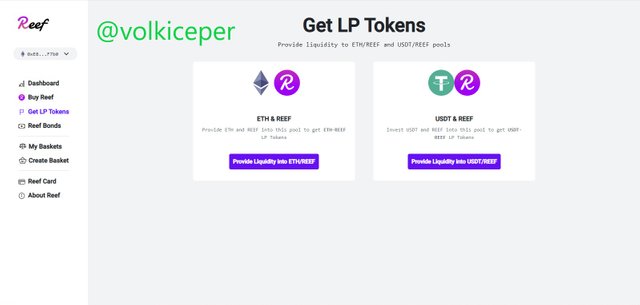 From this section, we can provide liquidity to the system. Liquidity can be provided with ETH & REEF or USDT & REEF.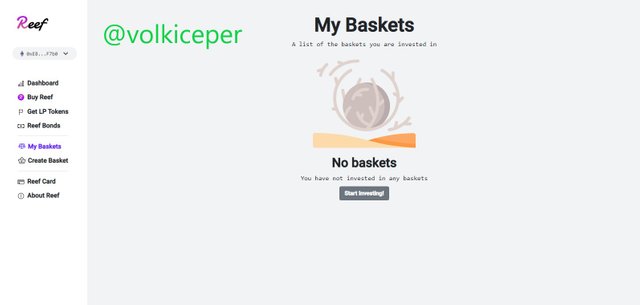 Here is the NFT Basket part. My NFT basket is empty because I have no investments. However, we can create a NFT basket for ourselves in a sub-tab.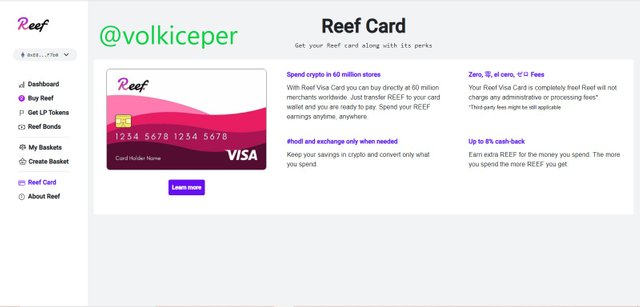 In this section, we can access information about the Reef Visa Card. As I spend, the cash-back feature draws my attention.
Q4- Future development and associated projects. (Screenshots needed)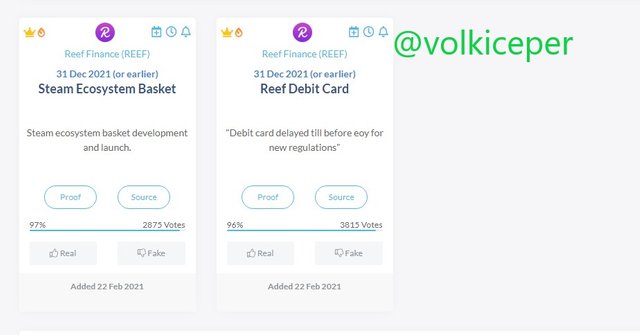 According to CoinMarketCal data, until the end of this year, there are two stages of development about Reef.
The first is the Steam Ecosystem Basket. This developmental step is related to NFTs.
The second is the Reef Debit Card. The debit card will come out and the Visa agreement I have shown above will be made.
Q5- Make a technical analysis of the token of the selected platform, then through your validated exchange account make the purchase of the token (15 USD as a minimum). Screenshots and an explanation of the procedure are required.

According to CoinMarketCap data
Reef Coin ranks 143rd in the ranking of coins.
At the time of writing this article, Reef Coin is worth $0.03183.
It is also worth 0.0000004824 BTC in BTC parity and 0.000007688 ETH in ETH parity.
Total Supply 15.934.019.762 REEF
Circulating Supply 14.767.552.172 REEF
This is my favorite part because the total supply and the circulating supply are very close to each other. Although it is a new coin, almost all Reef coins seem to be in circulation.
I couldn't get another $15 Reef because I had a previous investment in Reef Coin. But I will show you how I purchased and my current balance.
Reef coinin listelendiği Gate.io borsasında REEF/USDT işlem tahtasına tıklıyoruz.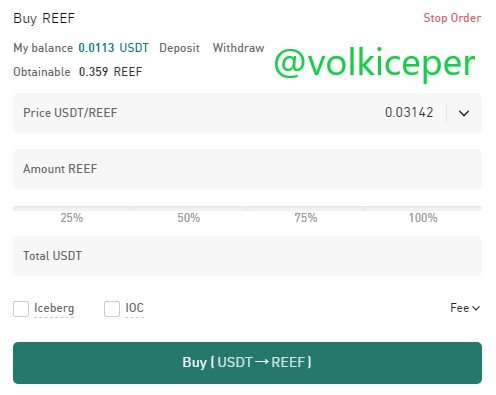 We can write how many Reefs we want to buy in the tab that says Amount. Or if we want to buy Reef with some of our balance, we can write it in the Total USDT section. And we can click the green button.

This is my total Reef balance that I bought before.
Conclusion
The Reef DeFi platform is a user-friendly platform that hosts many ecosystems. Although it is very new, it makes great promises to its investors. The fact that NFT and Debit card will also be released adds versatility to the Reef Platform. For these reasons, I think that the Reef platform will come to very good places in the future.