Hello. My name is Volkan. I live in Istanbul, Turkey. I am a Science Teacher at a secondary school. However, I have been working in the position of assistant principal at the school where I have been working for the last five years.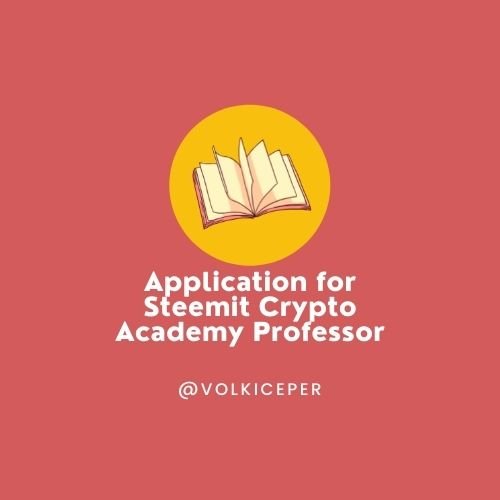 Before the pandemic, I was also an active chess referee. Due to the pandemic, chess tournaments have been suspended in our country. Tournaments have started these days, but I haven't worked as a chess referee yet. I am also a licensed chess player.
I am also in #club5050, actually I am in #club100 I think because I made all of my Steem and SBD to SP, and I will continue to do that...

Summary of your experience on Steem, and other blockchains, and other relevant off-chain experience or qualifications

My interest in cryptocurrencies and blockchain systems starts with the invention of bitcoin.
I had a very high end PC in 2009 and 2010.
I remember mining bitcoin for a few weeks with my graphics card at that time. But unfortunately I did not continue. That period was a difficult period for me and I had to make many difficult decisions such as university years, choosing a career, and military service.
I started the Steemit platform after seeing it on a youtube channel in 2018. After registering, I continued on steemit for a while. However, it was in March 2021 that I started using the Steemit platform professionally. We were together with the Turkish community, we have a good relationship.
I don't use any platform other than steemit and I love the steemit platform.
I play blockchain based games. Blockchain based games I play
Rplanet on Wax Blockchain
AlienWorlds on Wax Blockchain
Kolobok on Wax Blockchain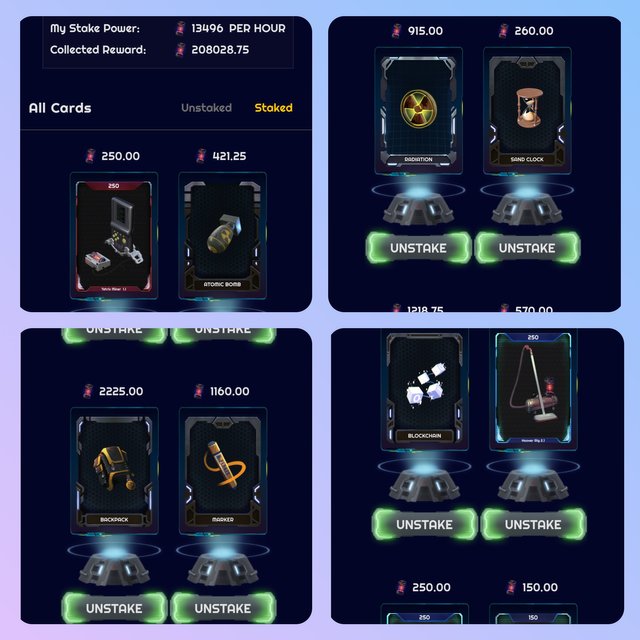 P-Planet - My ScreenShots from the game screens
I'm trying to learn about Metaverse games and their tokens. The Metaverse game I've been waiting for to launch Star Atlas.
Recently, I have improved myself in reading graphics. Although my education has nothing to do with economics, being in the crypto money market makes it necessary.
However, I approach a project in general, apart from the interpretation from the graphics. Because you can't decide which project to look at the graphic without deciding which project to deal with. Before looking at the graph of the project, it is necessary to look at the project itself. For this reason, the technology of the project is as important to me as the graphics.

Description of why you think you would be suitable to become a Steemit Crypto Professor

First of all, let me say that I am a hard worker. When I start a job, I try to reflect my best performance as much as possible.
Since my profession is teaching, it is not difficult for me to explain the subjects. I also like to talk about topics in written language.
I have been in the cryptocurrency market for a long time.
I continue to improve myself about graphics and blockchain technology.
I care about blockchain technology, I care about the technologies of projects, I care about graphic movements.
I'm also very interested in blockchain games and I'm looking forward to metaverse games as well.
I usually get high marks when I do the beginner and intermediate level assignments on SteemitCryptoAcademy. I haven't been able to do the Advanced assignments yet because my reputation is lower than 65.
Relying on all this, I think I can become a professor in the SteemitCryptoAcademy community.

An outline of the topics you would cover in a sample 5 week course suitable for newcomers to the crypto world

Homework 1 :Understanding the Language of the Market
Today, the top 50 coins are listed according to Coinmarketcap or CoinGecko. The same listing is made for one, two or three years ago.
Coins, projects or blockchain systems that used to be in the top 50 but are not even on the market now are examined.
As a result of what mistakes were they deleted from the market?
Project-based analysis can be done.
Homework 2 :Blockchain Games
A blockchain game that can be played for free or with a symbolic investment is selected.
Why did you choose this game?
Did you earn income such as nft, coins, tokens while playing this game?
Do you think the project is promising?
Would you consider continuing this game from now on?
All stages screenshot and justification are requested.
Homework 3 :Understanding the Indicators
What is an indicator?
What do indicators do in technical analysis?
What should we pay attention to when choosing Buy-Sell indicators?
Is knowing an indicator alone enough to trade?
Examining the most used indicators in trading
Examination of indicators that should be used together.
Homework 4 :Psychological Trade
Human psychology and trade..
What does FOMO, FUD, FUDSTER mean?
What can be done to avoid their bad effects?
The impact of social media on trading
Homework 5 :Review of a Book on Blockchain
A book review written in any language on blockchain technology.
You can buy the book, you can borrow it. You can even review it in the bookstore without buying it. It's up to you to read it or not.
Examination of the book
Who is the author, his place in the crypto world
Detailed examination of the author (academic
world, other publications, youtube channels and social media accounts)
---
---
These are my subjects with their main titles and in frame. I can add or subtract from them.
I tried not to mention the topics of the assignments in the ten Introductory courses.
Apart from the five assignments I have listed above, I have other assignments as well.
In addition, if there is enough time, I can research and prepare a presentation on any topic about the crypto world.

Links to the three best crypto related posts you have made on Steem - ideally these should be Crypto Academy homework posts.

These are my top three top-rated assignments:
Thanks for reading...