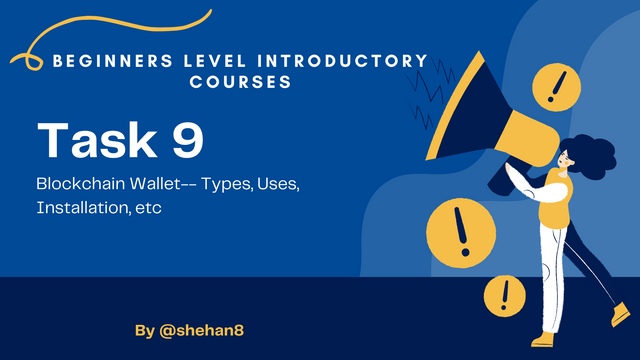 QUESTION 1 :-
(1) How do you store/secure your keys? What are the different forms of Private Key(Examples/Screenshot)? Download & Install TronLink Wallet(Android/iOS/Extension)? How do you store the key(Hint- write it down on a notepad, demonstrate it with examples)? Which form of the key are you comfortable with to handle your TronLink Wallet? Include Screenshots & hide/blur the sensitive information.

HOW DO YOU STORE/SECURE YOUR KEYS?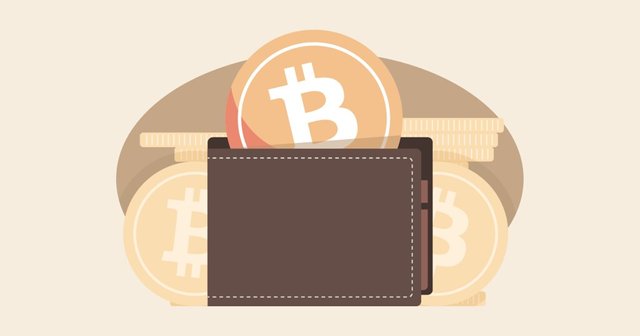 This is the Source of above image.
First of all, I will explain about these keys which we use for Steemit wallet. Wallets allow us users to dispose of our digital assets (Cryptos) in a Peer-to-Peer (P2P) way without any intermediary. Then I will explain keys.
There are two main types of keys. These types of keys handled by the Blockchain wallet. Its same like our Steemit wallet.
---
Private key:
It is the unique signature of the user, which has the function of authentication, which is why it must be totally private. If this key is lost, the user loses the asset, since, in blockchain, there is no option to reset passwords. On the other hand, if other users have access to the private key, there is a great risk of being hacked or hacked.
---
Public key:
It is the one that can be observed and obtained by any user to make transactions or send cryptos (payments). It's quite similar to account numbers, where a user passes that information on to another user to receive a payment, or an email, for example. Nothing happens if this key is obtained by others.
---
Above explained keys are very important in our life as they are very sensitive keys. Then, I will explain how I store/secure my keys.
I organize and save them in the cloud of my mobile device or laptop and I have stored them on a personal and new USD Flash drive. Also, I have them written down in the notepad of my cell phone. I have printed them and written on sheets of paper in physical and stored in agendas where only I have access to them. Specially, the private key should never be saved in email or sent to others by this means, it's sensitive insecure.

WHAT ARE THE DIFFERENT FORMS OF PRIVATE KEY (EXAMPLES/SCREENSHOT)?
Private key:
It is important to remember that private keys should not be shared with other users. Private keys are alphanumeric combinations in the form of Hash (single and unidirectional). When used by the user, you can have free access to your wallet and execute transactions (buying and selling digital assets).
Example - B5D495D3AAA7D60AC92A2688C6066DF5BE86EBC48A458B38C6379DA5EA958DD8
---
Mnemonic key:
These are combinations of words that only contain lowercase letters. These do not keep coherence with each other, as its own word says "Mnemotecnia" is used as a strategy to remember a password much easier, but with the particularity that each word has a number as an identifier, which must be placed in order at the time the wallet requests it, for example; if the wallet requests to place the word mnemonic #4, the corresponding word must be placed.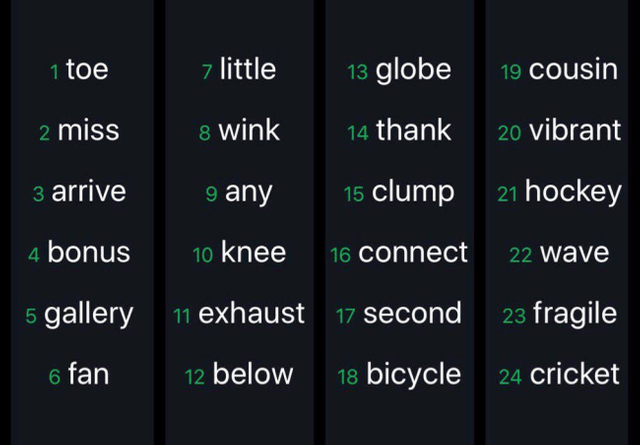 This is the Source of above image.
---
Keystore file:
These are a combination of encrypted keys within a single file stored on a device. It is a private key version that works by combining the user's private key and a key or password created by the same user to access the file.
This file is known as "Java Script Object Notation" or commonly called "JSON File", where it is really not so easy to own this type of file store because of its low popularity.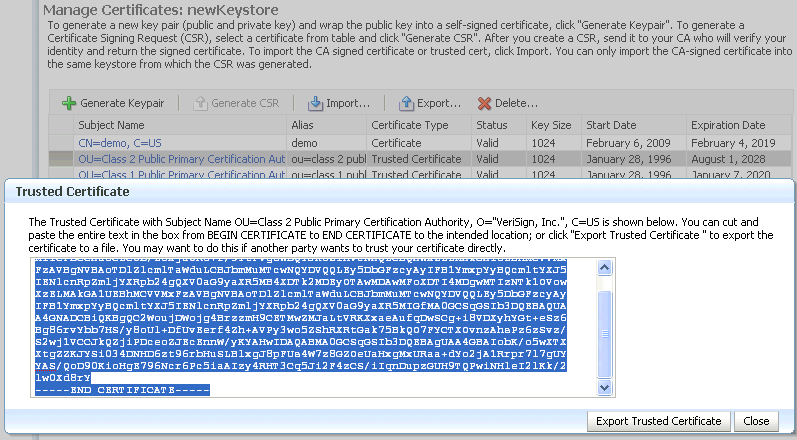 This is the Source of above image.

DOWNLOAD & INSTALL TRONLINK WALLET(ANDROID/IOS/EXTENSION)?
First we can go to https://www.tronlink.org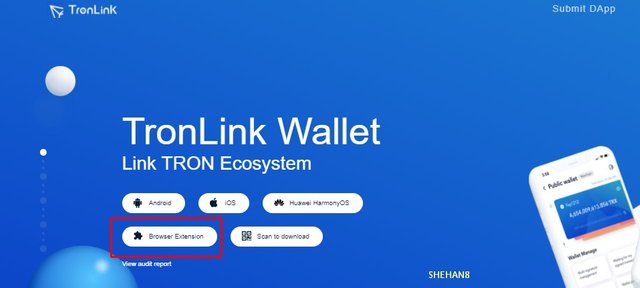 Screenshot from https://www.tronlink.org
---
Now "Add to chrome"

Screenshot from https://www.tronlink.org
---
It is installed to my browser.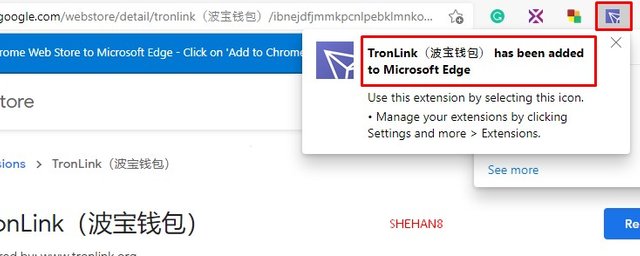 Screenshot from https://www.tronlink.org
---
Now its time to login to our wallet. First we need to set a password for login purposes.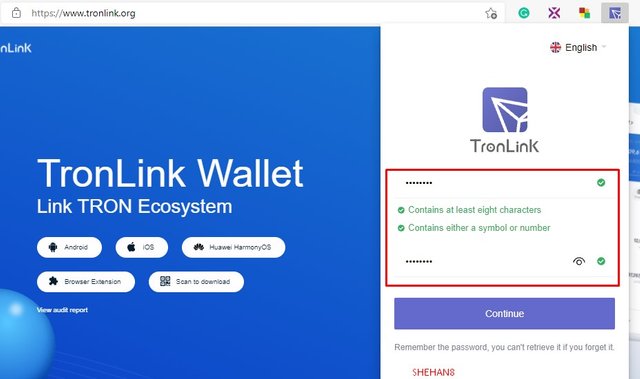 Screenshot from Tronlink wallet
---
As I already have TronLink account that I got with my Steemit account. I can login with it.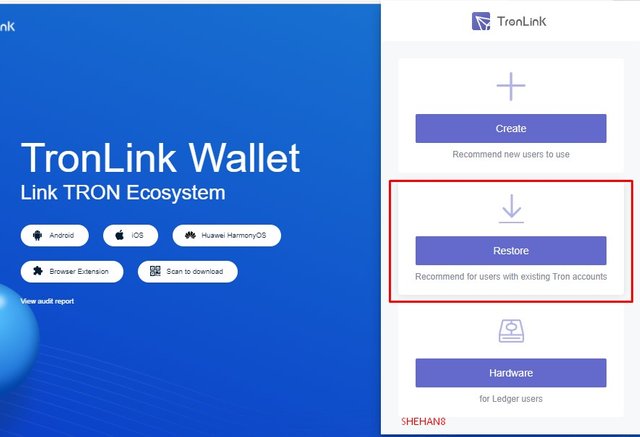 Screenshot from Tronlink wallet
---
I can select Private key option.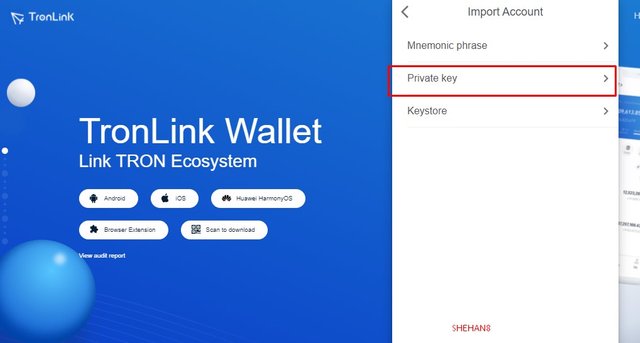 Screenshot from Tronlink wallet
---
Finally, we need to enter our private key.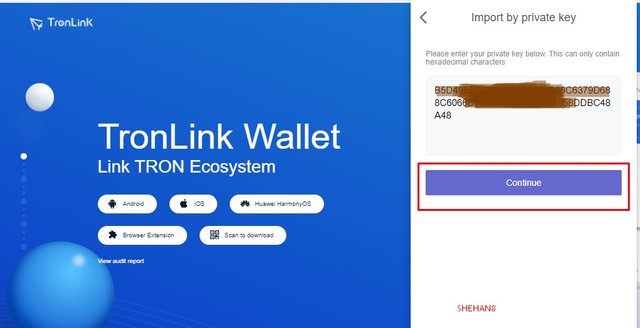 Screenshot from Tronlink wallet
---
This is my Tronlink wallet.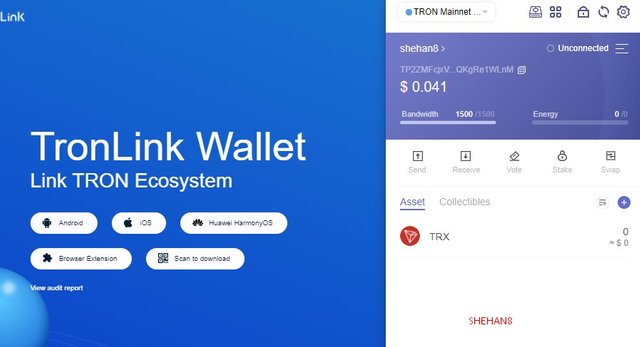 Screenshot from Tronlink wallet

HOW DO YOU STORE THE KEY(HINT- WRITE IT DOWN ON A NOTEPAD, DEMONSTRATE IT WITH EXAMPLES)
My Private key obtained by the TronLink wallet I have saved in physical, written in a notebook, in this way, I would avoid losing my keys in case I have problems with the cloud of my device.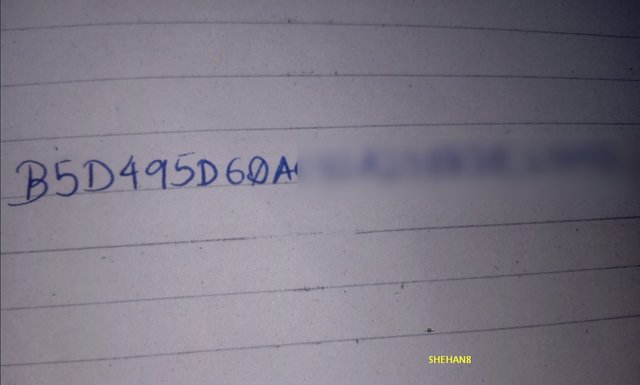 ---
Another way I do this is by taking a screenshot of my password, passing it to the cloud of my computer and saving it on a USB Flash Drive. It is advisable to use a virus-free Flash Drive, preferably new.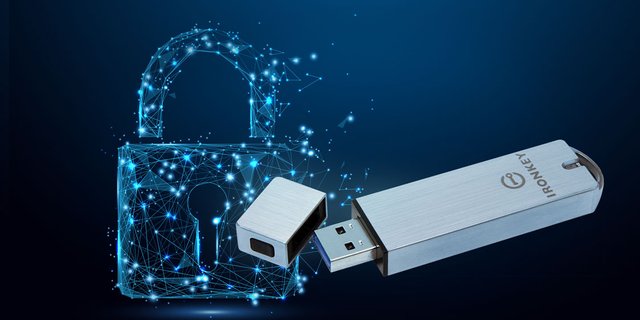 This is the Source of above image.

WHICH FORM OF THE KEY ARE YOU COMFORTABLE WITH TO HANDLE YOUR TRONLINK WALLET? INCLUDE SCREENSHOTS & HIDE/BLUR THE SENSITIVE INFORMATION.
---
I feel more comfortable using the Private key, since, it seems to me an easier strategy to use whenever I need, because there are only few digits that I can simply copy and paste it from my cloud drive. Mnemonic key is also very good choice. However, I feel very easy with Private keys.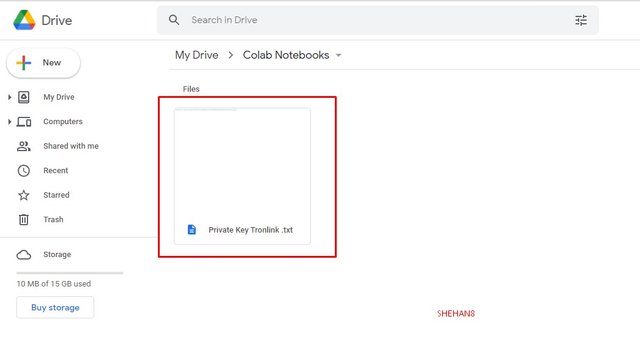 Screenshot from https://drive.google.com/

This is all about my homework post and I thank you for professor @sapwood for such a valuable topic that was really very educational.