I AM REPOSTING MY PREVIOUS TASK FOR GETTING MISSED REWARD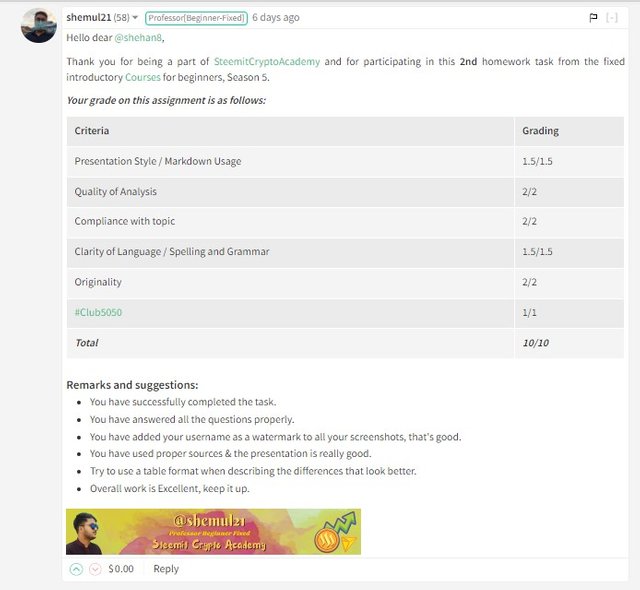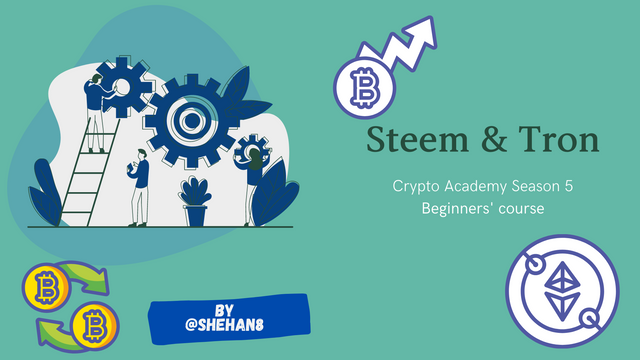 Cover Image - https://www.canva.com/

QUESTION 2 :-
Explain the difference between [SP, STEEM, SBD] & [TRX, TRC10, TRC20 tokens](with examples)? Explore Coinmarketcap.com to indicate the rank, coinmarketcap, and circulating supply of STEEM and TRX? Which exchange are you familiar with where both STEEM and TRX are listed? Does it cost any fee for transacting STEEM and TRX? How important is the use of Memo while transferring STEEM from Steemitwallet to an Exchange wallet, do you essentially need a similar memo for transferring STEEM from Exchange wallet to your Steemit wallet? What are the different ways to optimize mining rewards using TRX in Tron Ecosystem?

EXPLAIN THE DIFFERENCE BETWEEN [SP, STEEM, SBD] & [TRX, TRC10, TRC20 TOKENS](WITH EXAMPLES)?
---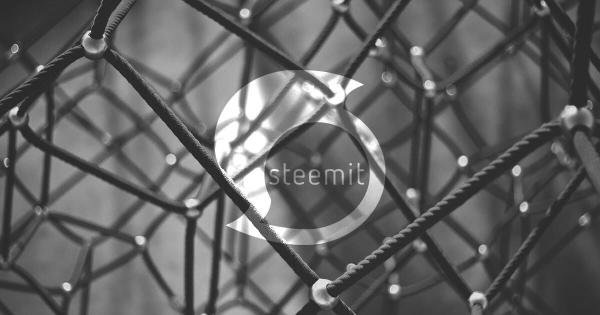 This is the Source of above image.

---
Basically, SP can be defined as the energy or this Steemit Blogging platform. It means, we need a certain quantity of Steem Power (SP) for doing activities on the Steemit site such as posting, commenting, and voting for others' posts. Actually, the person who has more SP can distribute more comments and votes. Even the value of that vote is depending upon the quantity of SP. Further, we can earn SP as author rewards or curator rewards.

Screenshot - https://steemitwallet.com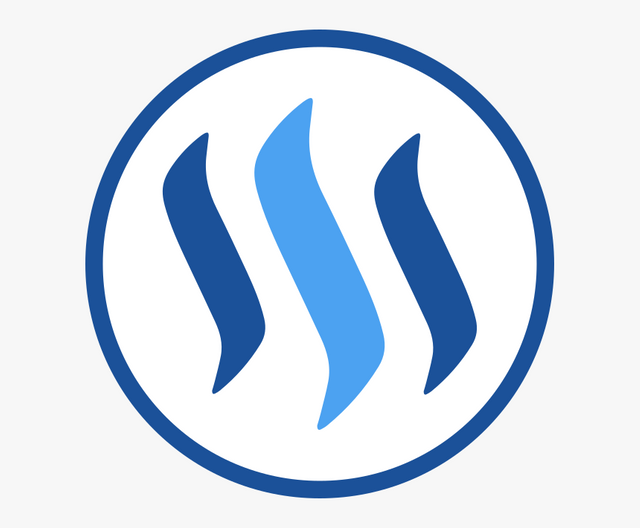 Source of above image.
Simply, Steem can be defined as the native coin of the Steem Blockchain. And also, Steem is the main crypto coin of our Steemit platform and it is the main coin which we can trade in any outside exchange such as Binance, Probit, and Huobi Global. We can easily convert these Steem coins into Steem Power by Powering Up anytime using Steemit Wallet.

Screenshot - https://steemitwallet.com

SBD is another cryptocurrency that we can trade in some specific outside exchanges such as BitShares, Bittrex, and UpBit. SBD is doing a significant contribution to this Steemit Platform to keep the value of authors' rewards. It means SBD has been introduced to this platform as 1$ and then we can convert our rewards as a proportion to SBD/STEEM rate. Therefore, when we get 1 SBD as a reward, its value will be equal to 1$. However, these days, many traders have manipulated SBD market price from 1$ to 7$+ rate as a result of outside market trading.

Screenshot - https://steemitwallet.com

THE DIFFERENCE BETWEEN TRX, TRC10, TRC20 TOKENS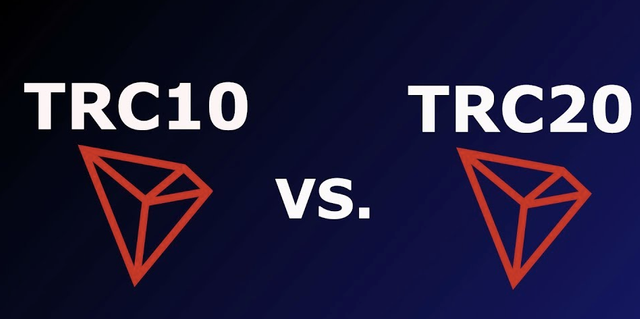 This is the Source of above image.
---
Most of the tokens present on the market based on TRON are TRC10 and allow the largest decentralized file-sharing protocol. In most cases, its use is free, which is attractive to traders for their operations. However, the issuance of TRC10 tokens has a consumption of 1024TRX and does not require the prior implementation of a Smart Contract. This means that anyone can create them with little knowledge, hence the importance of being vigilant with Scam tokens.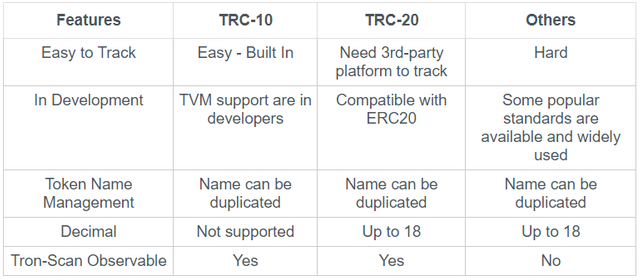 This is the Source of above image.
---
TRX is the encryption token in the Tron ecosystem; it is a cryptocurrency with a robust network, very similar to the Ethereum network, therefore, its blockchain is very stable and does not require the intervention of a third party to execute operations. It runs on the TRC20 network with low commissions.
The TRC20 token is recognized in the crypto world, as the token that ends the high gas commissions of the Ethereum network (remember that Tron migrated all its tokens from that
network). Something that makes the TRC20 token different from the TRC10 token, apart from the security, is that its creation requires the prior implementation of the Smart Contract, which requires more advanced knowledge in the cryptographic world.

EXPLORE COINMARKETCAP.COM TO INDICATE THE RANK, COINMARKETCAP, AND CIRCULATING SUPPLY OF STEEM AND TRX??
---
We can get access to the COINMARKETCAP site through https://coinmarketcap.com web URL.
Now I'm going to explore STEEM Coin. When we search Steem on the search bar, we can easily find relevant details through the Coinmarketcap site.

Screenshot - https://coinmarketcap.com/currencies/steem/
According to above Screenshot,
RANK - #298

COINMARKETCAP - $242,308,502

CIRCULATING SUPPLY - 393,678,189.78 STEEM

Then we can follow the same procedure for finding the details of TRX coin.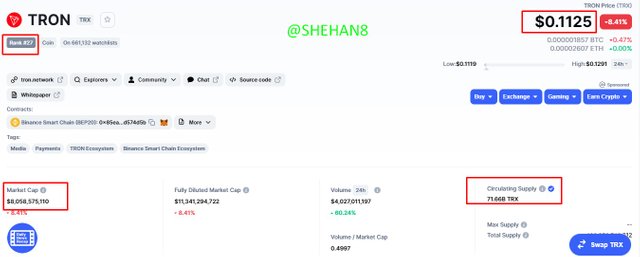 Screenshot - https://coinmarketcap.com/currencies/tron/
According to above Screenshot,
RANK - #27

COINMARKETCAP - $8,058,575,110

CIRCULATING SUPPLY - 71.66B TRX

b) WHICH EXCHANGE ARE YOU FAMILIAR WITH WHERE BOTH STEEM AND TRX ARE LISTED?
I am soo much familiar with using the Binance Exchange, where the STEEM and TRX are listed, being able to exchange for other cryptos or local currency. With this gateway, the exchange is more beneficial and comfortable for me.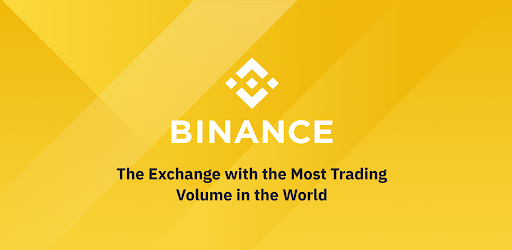 This is the Source of above image.
Binance Exchange has listed Steem and TRX. Once in Spot wallet can be exchanged for BTC or ETH, we can also choose to use the service of converting small balances to BNB and use them in other wallets such as Trustwallet and Metamask.

This is the Source of above image.

b) DOES IT COST ANY FEE FOR TRANSACTING STEEM AND TRX?
On the Steemit network we may transfer Steem to another user as part of a payment for service or a reward, for participating in a contest that we have promoted;
We note that in these cases there is no payment of a fee. What if we send Steem to an Exchange wallet?... No commission is paid either. In the case of TRX applies what has already been said within Steemit, but if we swap or transfer TRX from the TronLink and the energy is low, a small commission can be generated.
We sent from Steemit wallet to Binance a small amount of Steem and the operation was very fast and best of all, no commissions.

b) HOW IMPORTANT IS THE USE OF MEMO WHILE TRANSFERRING STEEM FROM STEEMITWALLET TO AN EXCHANGE WALLET, DO YOU ESSENTIALLY NEED A SIMILAR MEMO FOR TRANSFERRING STEEM FROM EXCHANGE WALLET TO YOUR STEEMIT WALLET?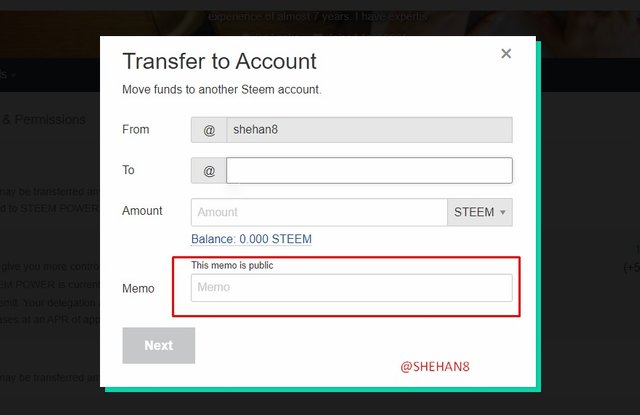 Screenshot - https://steemitwallet.com/
I can say that it is of the utmost importance to use the memo when making a transaction to an exchange wallet, because the number of encryption that the Exchange delivers, allows verifying that they have received a transaction from your wallet and can proceed accordingly with the exchange. It is a way of identifying that it was you who gave rise to the operation and that prevents the funds from being lost.

Now, if we have a cryptocurrency like TRX in an Exchange wallet and we want to pass them to our Steemit wallet, it is not necessary to use the memo, because it is an internal operation between our wallets and it is not necessary to validate an operation that is ours.

b) WHAT ARE THE DIFFERENT WAYS TO OPTIMIZE MINING REWARDS USING TRX IN TRON ECOSYSTEM?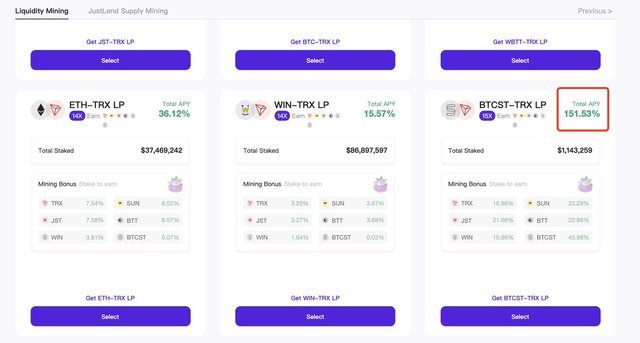 This is the Source of above image.
When we receive rewards, a part of them is in TRX which goes to the TRON wallet within #Steemit. We can give utility to these rewards, installing the TronLink extension and making the link between both wallets, once this is achieved, we have the opportunity to get more out of these assets using the different Dapps. In this example, we will use JustSwap to exchange TRX for the NFT Token.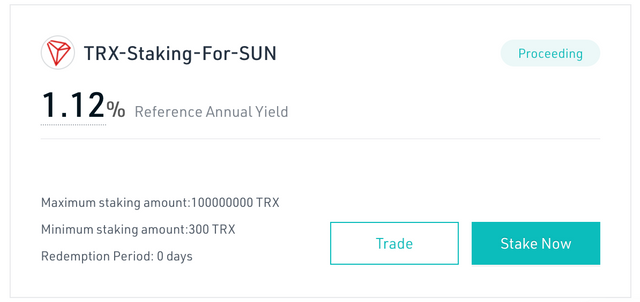 This is the Source of above image.
Once the token is obtained we can "sow" it so that it produces interest that we can claim in TRX and they will go to our wallet, in this way, we are maximizing our received rewards. As we see in the chart, it is important to make a "Stake" of a certain amount of Tron and thus our TRX is not consumed when making trades.
JustLend, Sun.io, and other Dapps offer options similar to the one explained.

This is all about my homework post and I thank you to professor @sapwood for such a valuable topic that was really very educational.