Hello All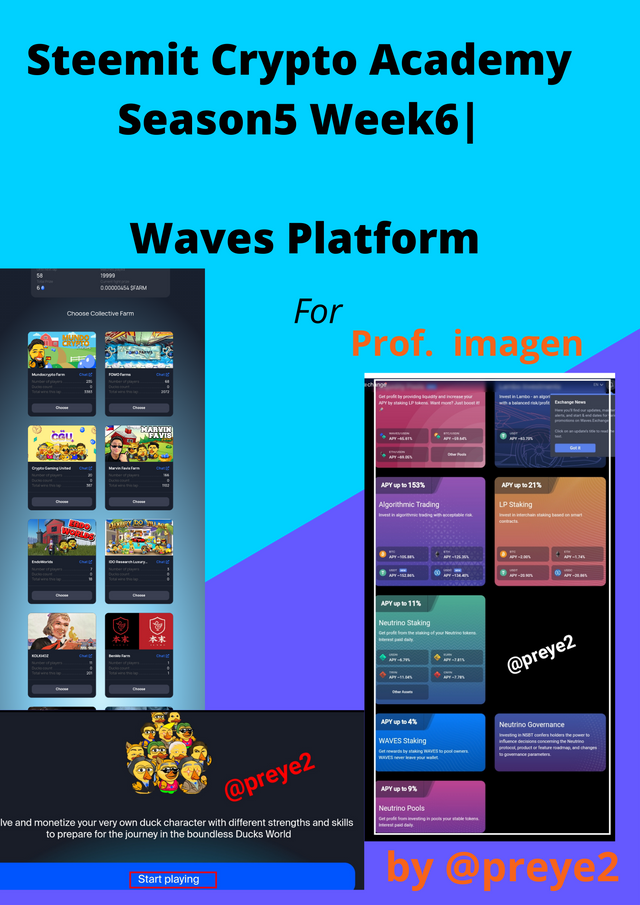 Designed on Canva

Question 1
Describe the Leased Proof-of-Stake (LPoS) consensus mechanism. What are the differences with Proof-of-Stake (PoS)?

Consensus Algorithms are popular mechanisms used in the world of blockchains to ensure that transaction and confirmation of blocks are effectively implemented. There are many different types of mechanism, and each type of consensus mechanism has it's way of verifying new blocks in a blockchain. The most popular types of consensus mechanism includes Proof of Work and Proof of Stake.
The Leased Proof-of-Stake (LPoS) is another type of consensus mechanism that was introduced in 2017, and it is designed to upgrade the normal Proof of Stake consensus mechanism. In this case, a user can release some of his/her staked tokens, and lend it to another user who could now get a chance to generate new blocks.
The lender is releasing his staked tokens to the borrower, and gets rewarded with the transaction fees gotten from the validator.
The major reason for this type of consensus mechanism is to promote decentralization, by giving every user the chance to perform tasks and benefit rewards from the blockchain.
Some platforms that uses the Lease Proof of Stake consensus mechanism includes NIX and Waves.
---
Advantages of the Lease Proof of Stake consensus mechanism
This consensus mechanism really promotes decentralization, because every user can be given the opportunity to become validators by borrowing staked tokens from other users. This can equally help in avoiding the 51% attack rate because of the high number of nodes surrounding the network.

The system has a way of keeping the leased token safe, by locking it up in the wallet of the lender, where it can not be transferred out. This token will be safely locked until the lender decides to stop the lending process.

Stakeholders gets rewarded with transaction fees from validators, after giving out their staked tokens.

No much electricity power consumption is required for the implementation of this consensus mechanism, unlike in Proof-of-Work.
Disadvantage of Lease Proof of Stake
This mechanism is not yet very popular like other consensus mechanisms because it's still new and not very exposed.

It's not a 100% guarantee that everyone will become validators, because they are possiblities that malicious activities may take place, such as lending to one particular user all the time.
---
Here are the differences between Proof of Stake and Lease Proof of Stake
| Proof of Stake | Lease Proof of Stake |
| --- | --- |
| In PoS networks, only some few users with high stakeholdings and reputation can be selected to validate blocks, making it hard for the poor users | But in the LPoS, every user can get the opportunity to validate blocks, provided other users lends the poor users with staked tokens. |
| PoS networks are not as decentralized as the LPoS, because only some selected few gets the opportunity to control transactions | But the LPoS is more decentralized than the normal PoS, because every stands a chance to participate in the network. |
| Crypto-currency networks that uses PoS includes Algorand, Cardano, Tezos and so many more | Crypto-currency networks that uses LPoS includes Waves, and NIX. |

Question 2
Login and explore Waves.Exchange. Indicate your functionalities or options. What are the investment modalities that you offer to your users? Show Screenshots.

Our professor has introduced and explained the waves platform to us, and we were made to understand that this platform was basically created for the adopting of crypto assets in large quantities.
As directed by the professor, I will register, sign in, and explore Waves.Exchange platform.
So I clicked on Sign up, inserted my email and then created and confirmed my password. A verification code was sent to my email, and after verification, my account was successfully registered.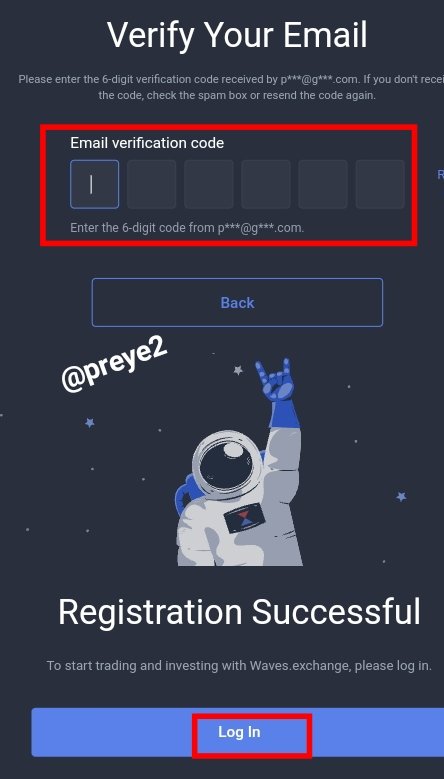 There are many options and functionalities of the platform, and some of them includes:
The Notification: This function is represented by a Bell icon, and it gives users the latest updates about the various updates in the wave platform. Some important informations concerning the platform can be related to the users via this notification section.

Below is a screenshot of some of the investment modalities offered by the platform.


So let's explore them accordingly:
The Buy Crypto Section: This section gives users the opportunity to be able to buy any available coin in the platform. You can use this section to buy crypto with your debit card with 0.5%.


Trading Section: This is another important section in the wave.exchange platform because it gives users the opportunity to exchange and swap different cryptocurrencies between themselves.


Pools Section: In this section, we have liquidity pools, where users holding wave tokens can stake them to the various pool owners, whereby providing liquidity and getting higher APY as rewards.


Investments Section: Through this section, the platform gives it's users the opportunity to invest and make profits from the various Investment pools. These investment pools includes: LP Staking, Algorithm Trading, Neutrino Staking, Wave Staking, Neutrino Pools, Lambo Investments and so many more.


Wallet Section: This is the section where users get the opportunity to store their tokens. Transactions concerning Withdrawal and Deposit can be done in this section.

This platform gives users the opportunity to create their own tokens.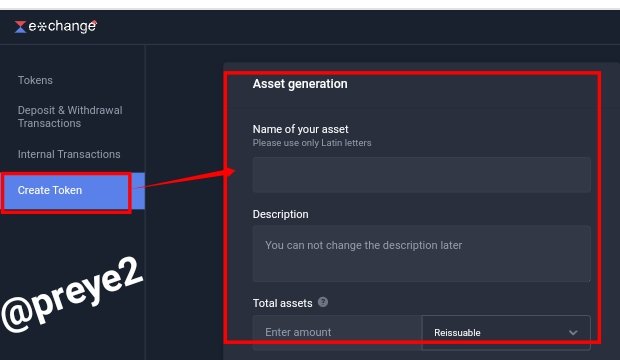 For instance I can generate my token and call it preye2.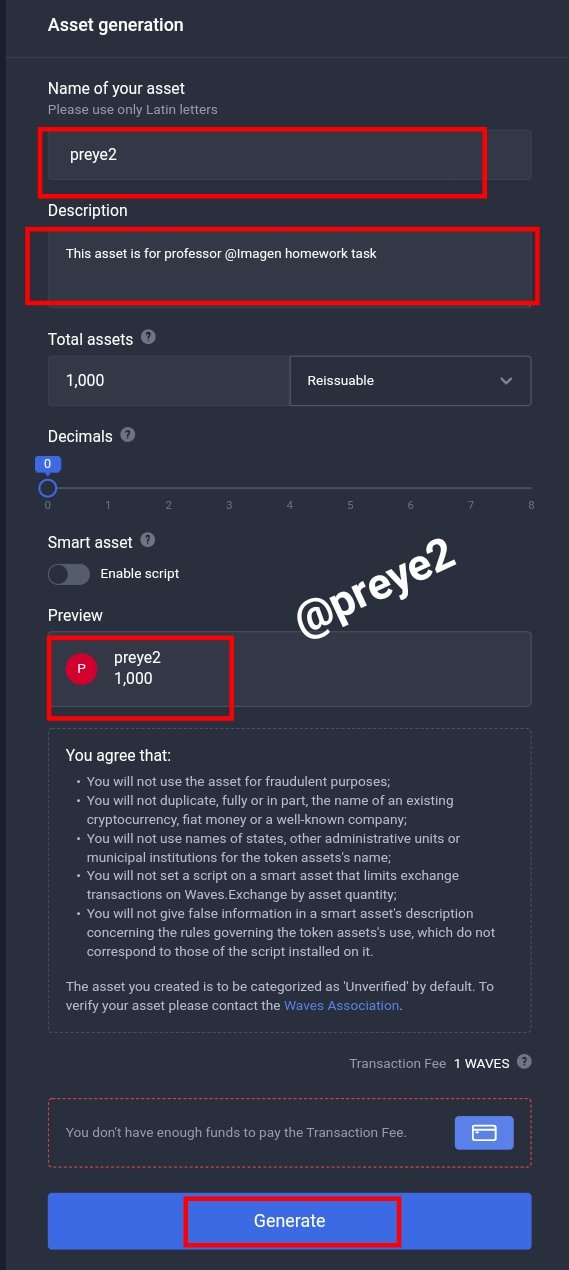 Question 3
Make from your account a purchase of WAVES for an equivalent amount of 10 USD from an available exchange

I will be using my verified KuCoin exchange wallet to perform this task. So I logged in to my exchange account having BTC worth about $13.31.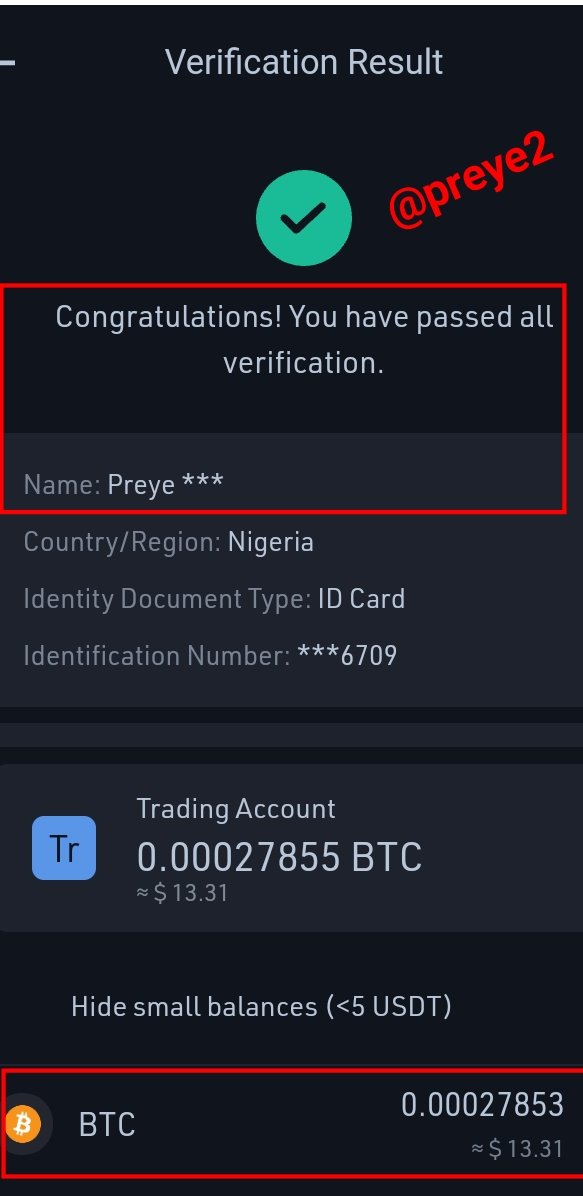 I then went to the Trade Section, where I searched and selected the WAVES/BTC pair.


I then clicked on Buy and the order was successfully placed. As you can see on the screenshot below, I now have 0.90632802 WAVES worth about $13.29.

---

Question 3.1
Show how the process is carried out to transfer the asset to the official Waves platform

To transfer the WAVES coin to it's platform, I will first go to the wallet section of the platform and select Assets.


I clicked on the transaction icon, and under Deposit, I selected the Waves asset.


After selecting the Waves network, I copied the waves deposit address.


I went back to my KuCoin wallet, selected Waves and clicked on Withdraw.


I entered the wallet address I copied from their official platform, I then selected the waves network and the amount of Waves to be transferred. And if I click on Confirm, the transfer will be executed.


Question 4
What is the WX token? What are its functions within the Waves ecosystem? What is your value and Market Capitalization at the time of writing your post? Show Screenshot

In simple terms, the WX token is basically the native coin of the wave.exchange ecosystem, as it is used for the various investment pools in the wave.exchange platform. This token has been around since 2017 when the wave.exchange ecosystem started, and it was created to solve the problems of market making liquidity, and decentralization in the platform.
The functions of the WX token within the Waves ecosystem?
The functions provided by the WX token to the Waves ecosystem are much, and here are a few of them:
This token can be used to invest in the various investment pools in the platform, such as LP Staking, Algorithm Trading, Neutrino Staking, and may more.

This token can equally be used for trading and swapping of coins in the platform.
This token is used to pay for the transaction fees required during transactions.
It can equally be used for voting processes done in the platform.

Staking processes in the platform can be done using the WX token.
The value and Market Capitalization of the WX token as at the time of writing my post
As of the time of writing this, here are the details of the WX token according to Coinmarketcap
The value of the WX token is at $1.98 with a 24hrs trading volume of $477,657.44. It ranks #3509 in the Coinmarketcap, with a Market Cap of 12,203,087.06.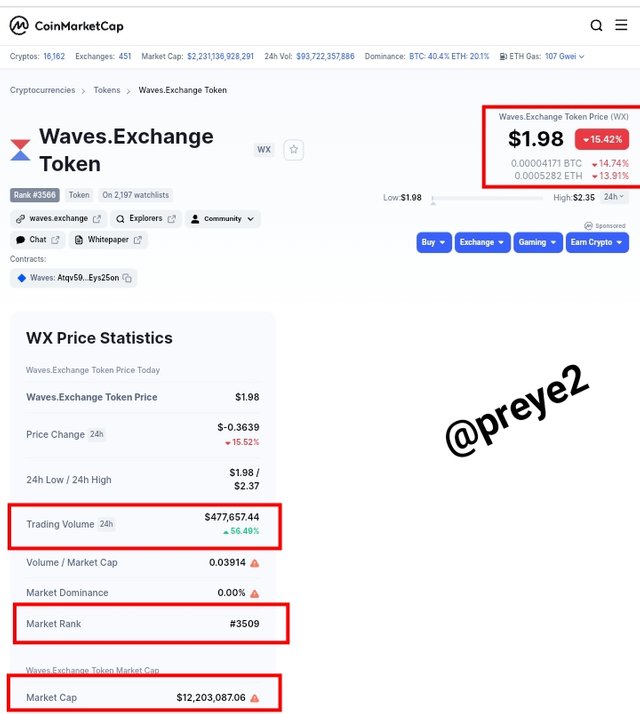 Question 5
Describe Waves Ducks What is this project about? How is it accessed? Be as explicit as possible
Waves Ducks is actually an NFT game built on the Waves ecosystem. It's a play to earn game, which means that users can get NFT's by playing the game.
It has its native token that can be gotten in the game, and it is called the EGG token, which is hatched by the main characters of the game (ducks🦆 🦆). It can help users make profits in yield farming, staking and so on.
It's really a unique type of NFT, and back in April 2021, a Waves Ducks NFT collectable called Perfection sold out for $1 million, a price that set the record for highest paid NFT that's not of Etheruem.
The Waves ducks egg token is at $562.03 for now, and it ranks #5311 on Coin Marketcap.It has a market cap of $24,676,494, and a 24hrs trading volume.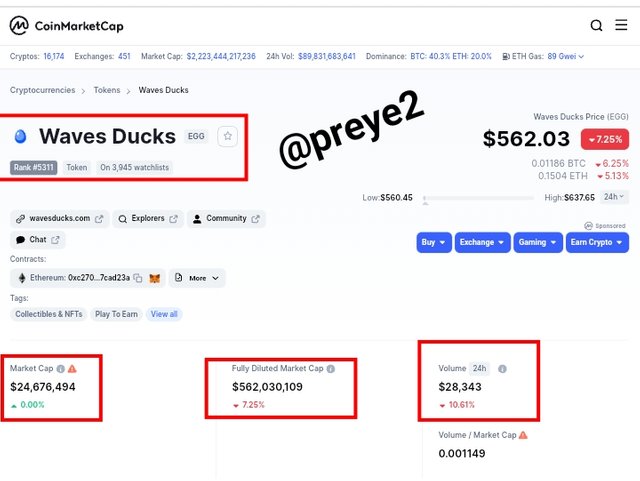 What is this project about?
This is actually a smart contract project that is built on the Waves ecosystem, which allows users to make profits by collecting and hatching egg tokens.
This project gives users the opportunity to build their farms as they generates new ducks and get multiple egg tokens.
So I will say this project is meant to empower it's users by giving them the opportunity to get as many NFT collectables as possible.
This project equally gives players the opportunity to increase their profits by staking their NFTs and getting high yields in return.
How it can be accessed
To access it, I first went to Wave Ducks Site, and U clicked on the Start Playing button.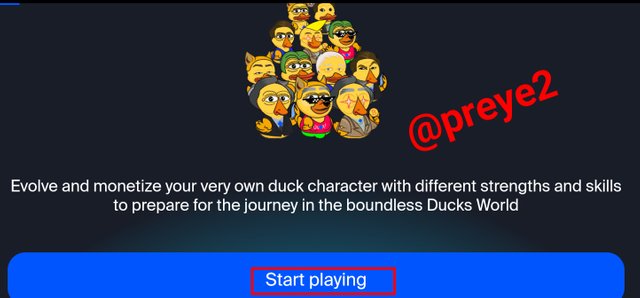 I was then required to login my wave.exchange account by putting my email and password.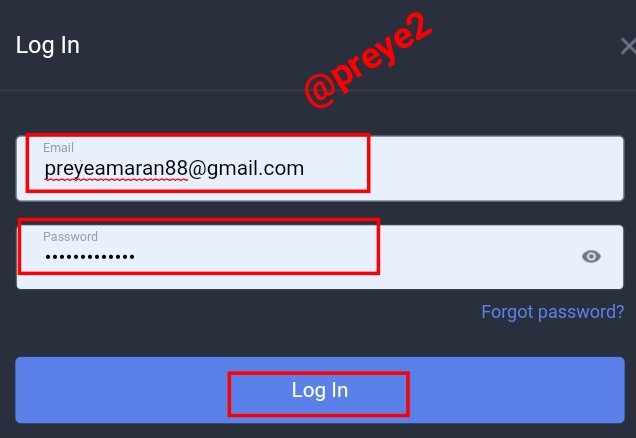 After the login, the waves duck platform was opened, which means I can now start playing the game to earn and claim egg tokens.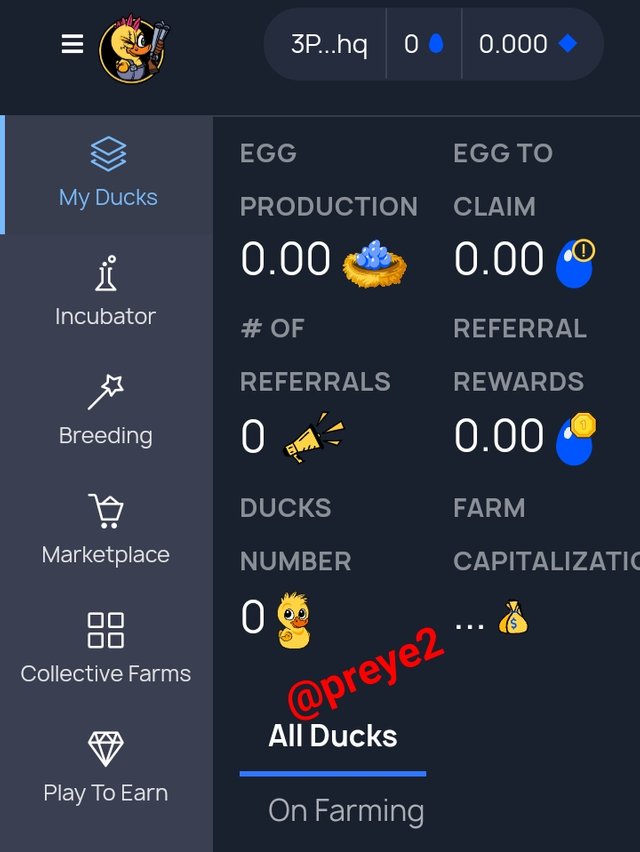 I then clicked on Play to Earn, and then confirmed the off-chain sign message.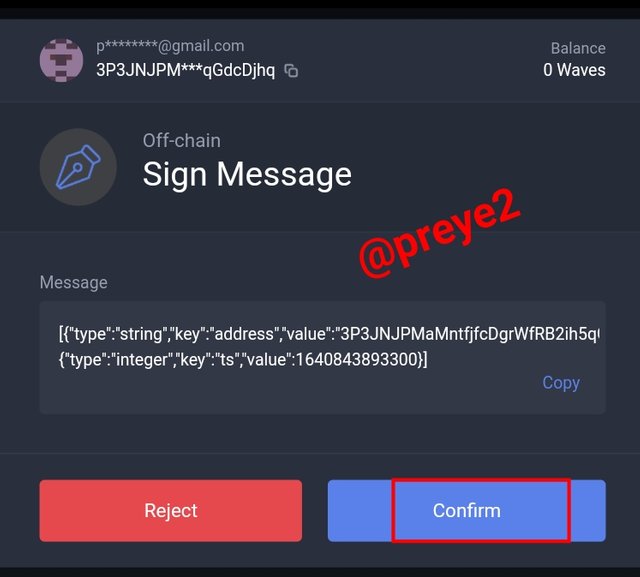 I was then required to choose a Collective Farm where I can participate and earn eggs token.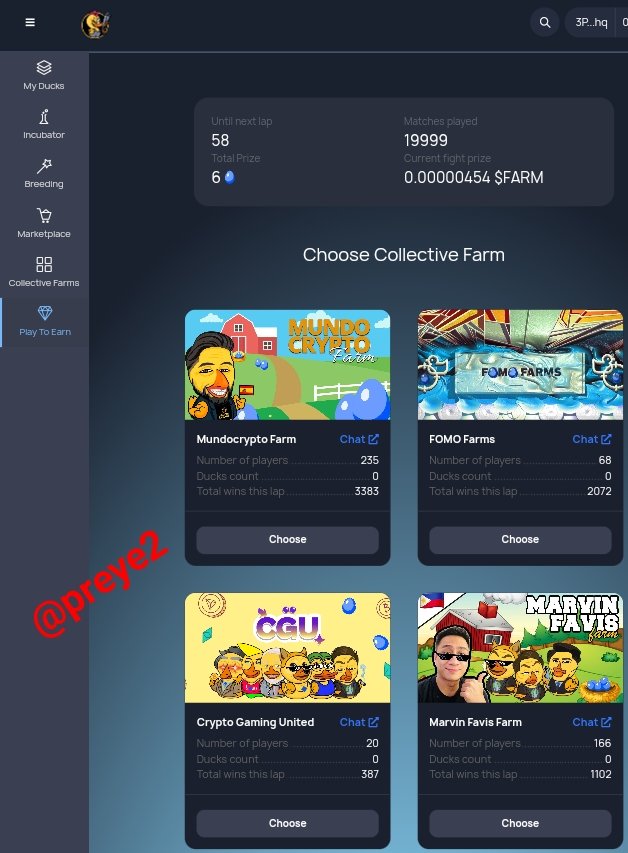 Conclusion

Firstly I got to understand the Lease Proof of Stake which is a consensus mechanism that implies that a user can lend out his staked tokens to other users and gets rewarded with the transaction fees gotten from the validator. This mechanism gives every user the opportunity to participate in the network and earn rewards, which means it's a highly decentralized consensus mechanism. The Waves ecosystem is one of the biggest users of the Lease Proof of Stake consensus mechanism.
The Waves ecosystem has so many amazing features and functions such as investment pools where users can invest and generates profits. The Waves platform equally has an NFT game called the Waves Duck where users can earn collectables (EGG Tokens).
This lecture is an interesting one, and I thank professor @imagen, for bringing up such an educative lecture to us this week.
Thank you for your time.
Note: All screenshots were taken by me on my wave.exchange and KuCoin exchange accounts.