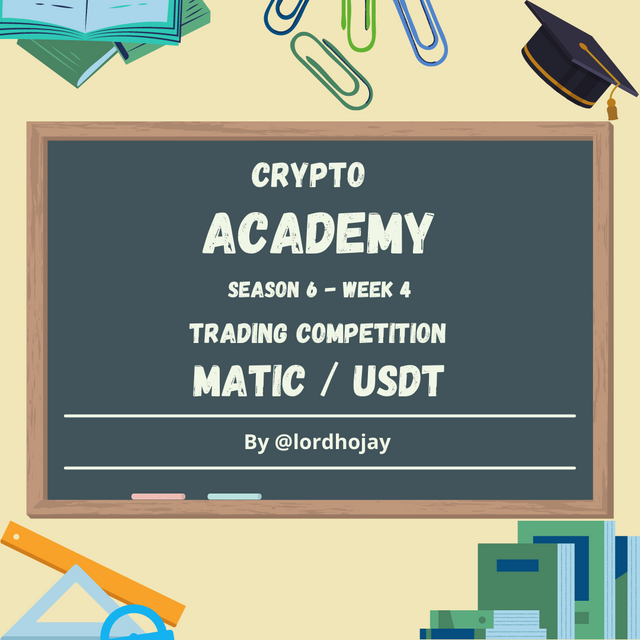 History of MATIC

The Polygon platform is powered by the MATIC token. It was founded by Jaynti Kanani(CEO), Sandeep Nailwal(COO), Anurag Arjun and Mihailo Bjelic. Polygon is a platform that provides a solution to a variety of Ethereum Blockchain issues. The platform is an Ethereum layer 2 solution that also attempts to make Ethereum compatible with other blockchains. Polygon accomplishes this by offering developers with the tools they need to create Ethereum-compatible blockchains. Polygon-based blockchains are effectively sidechains of the Ethereum mainchain, contributing to the Ethereum multi-chain ecosystem known as the Ethereum Internet of Blockchains. This provides sidechains with the benefits that Ethereum has to offer while also improving Ethereum's interoperability.
Polygon has the ability to host a big number of Dapps. The platform's sidechains have a capacity of up to 65,000 TPS. On these sidechains, the MATIC token, which was previously an ERC-20 token, is used to pay transaction fees. Developers may also use the token to pay for services on the Polygon platform.

Matic Fundamental Analysis

MATIC token is currently ranked 12th on coinmarketcap, with a price of $0.1347 and a market capitalization of $13,353,903,197. MATIC has a circulating supply of 7,758,492,081 MATIC, a 24 trading volume of $778,091,234.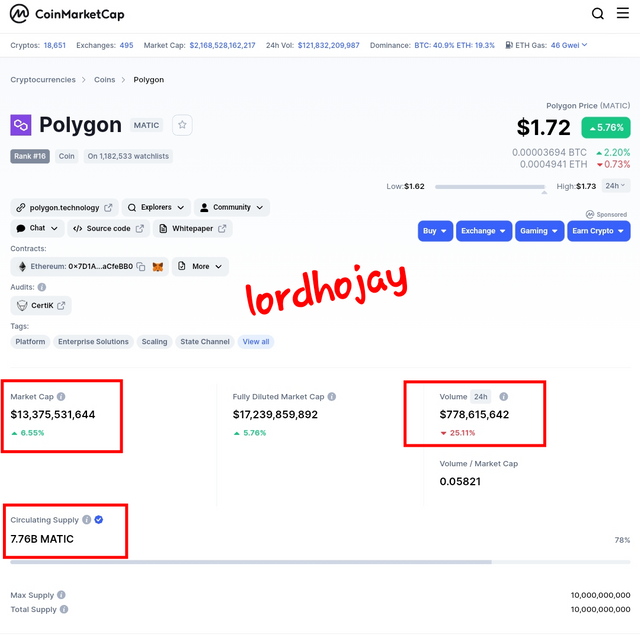 Screenshot From Coinmarketcap
The MATIC token reached an all-time high (ATH) of $2.92 last year on Dec 27, 2021 (3 months ago) and an all-time low of $0.003012 on May 09, 2019 (3 years ago)

Exchanges Matic can be traded

The DOGE token may be traded on a number of exchanges, which are mentioned below.
• Binance • Coinbase Exchange • Huobi Global • KuCoin • Gate.io • Bithumb • Kraken • Bybit etc..

Technical analysis

The MATIC/USDT trading pair has a 5-minute timeframe. To evaluate this price chart, I'll use the Ichimoku Cloud Indicator and MACD.
Ichimoku Cloud is a trend-following indicator that assists traders in determining price direction as well as identifying future dynamic support and resistance.
I loaded the Ichimoku Cloud Indicator on the price chart on the tradingview platform and saw that there was a lot of volume in the market owing to the big spacing between the Ichimoku Cloud. In addition, the price was trading above the Ichimoku Cloud, which had a green cloud, indicating an uptrend.
To back up my forecasts, I loaded the MACD indicator. As shown in the image below, the MACD had produced a bullish cross, which would generally signal bullish trend. This indicates a possible rising trend. As a result, I entered the market with appropriate risk management in mind.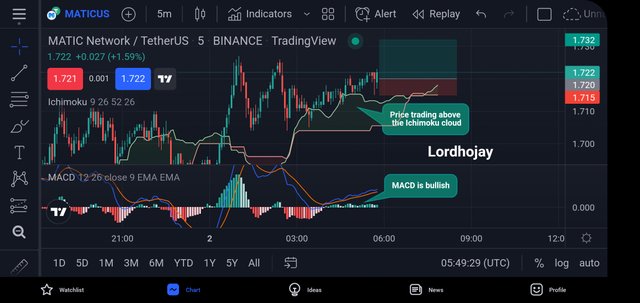 Screenshot From TradingView
Entry: $1.720
Take profit: $1.732
Stop loss: $1.715
---
Buy
Price: 1.722 (USDT)
Filled: 7.8 (MATIC)
Fee: 0.00002238 (BNB)
Total: 13.4316 (USDT)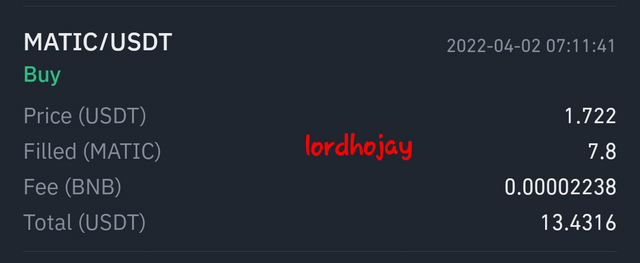 ---
A sell position was executed after the price hit the my take profit. I made a profit of $1.727
Price: 1.727 (USDT)
Filled: 7.8 (MATIC)
Fee: 0.00002242 (BNB)
Total: 13.4706 (USDT)
Profit: 0.039 (USDT)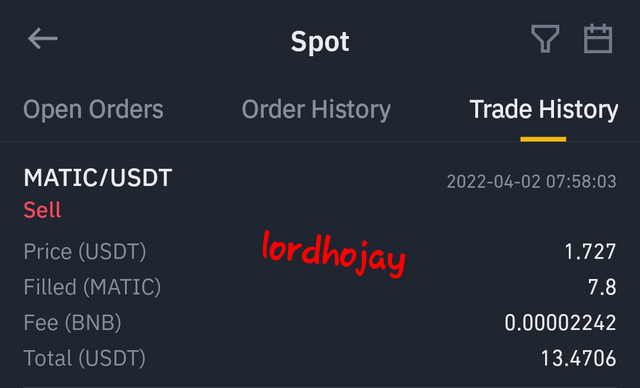 My Plan to hold it for a long time or When to Sell?

At this point, I have no plans to keep the MATIC for a lengthy amount of time; instead, I plan to utilize it for scalp trading.
Other people interested in holding the coin for a long time, on the other hand, should wait for it to fall a little before acquiring assets with the purpose of holding them for a long period.

Recommendation for everyone to buy this token

Yes, I would suggest MATIC to others. The project is constantly evolving, and when the Ethereum London Fork is completed, it may receive widespread acceptance. Anyone interested in investing in MATIC should do so right now.

Conclusion

I've introduced Polygon and its token MATIC briefly in my article. I've also conducted some research and executed several transactions on Binance.
nance.
Thank you professor @fredquantum and @kouba01 for the opportunity.