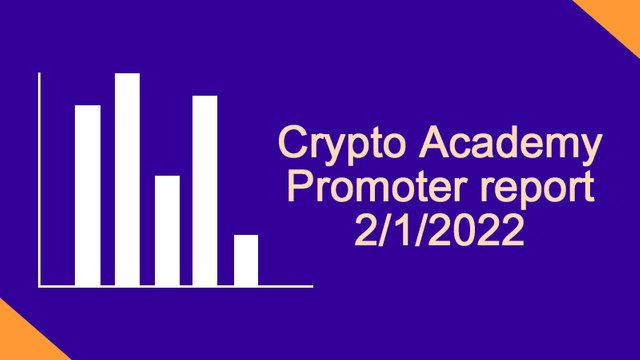 Introduction
Time to make a report of my work as a crypto academy Promoter. Thank you team for giving me this amazing opportunity to promote the academy. Here is my report for the last few days.
Note: I never knew I was a little few steems short of club5050. How time flies. So when I noticed it, I just powered up 500 Steemt to maintain my club status as you can see below: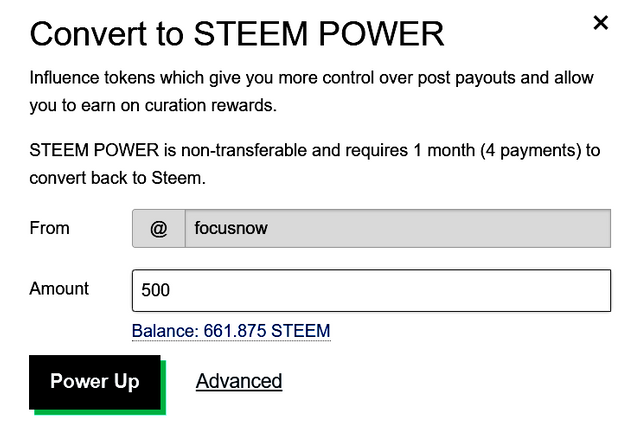 My Strategy for the week that ended
Facebook ads: I told you about my Facebook Ad which I started last week. Now the Ad has attracted a very large audience as you can see below
Facebook ad link: https://www.facebook.com/110228200314547/posts/623355729001789/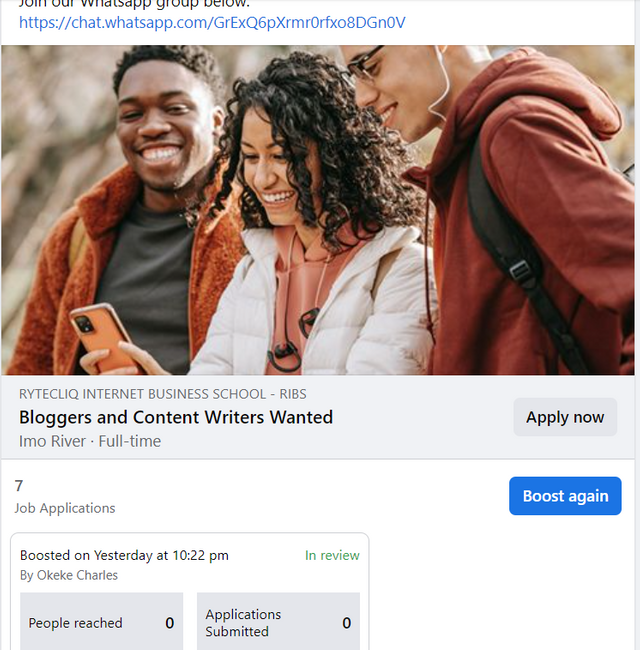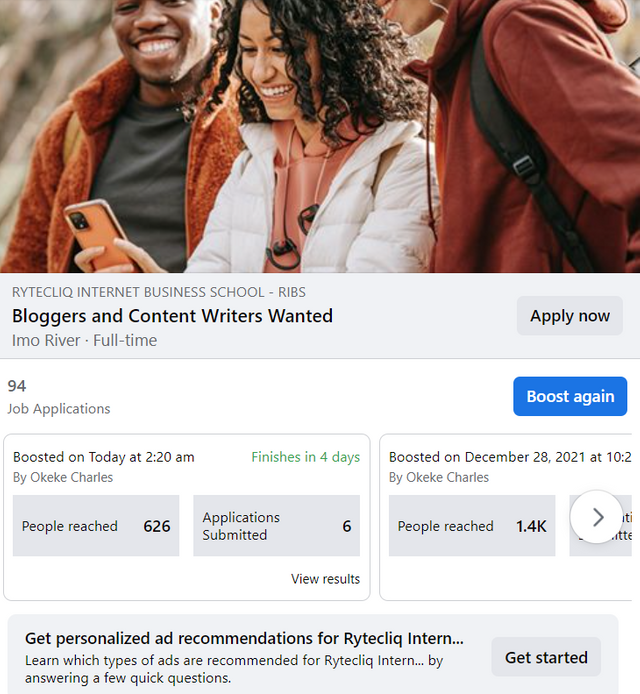 It was just 7 applications last week when the Ad was launched. Just 5 days later we have a total of 94 applications as can be seen on the right picture. Indeed we have gotten so many applicants, and added them to the group where ongoing mentorship continues.
The Classes: The classes have been going on for a long time now. So you can see that it helps us to mentor newbies in a group like that, making this mentorship really effective and progressive. Below is a screenshot of the Whatsapp page for mentorship.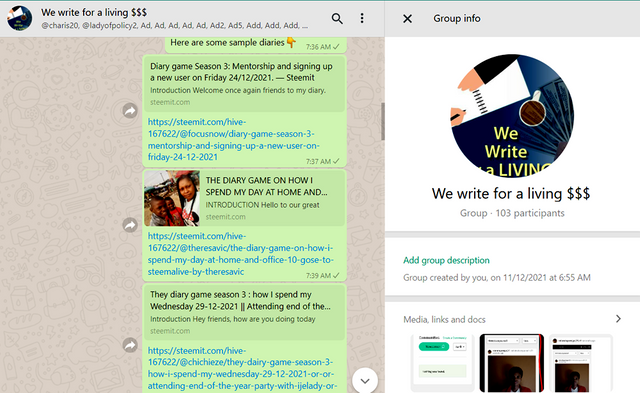 Here are the banners I designed for the two classes I have run within the last 7 days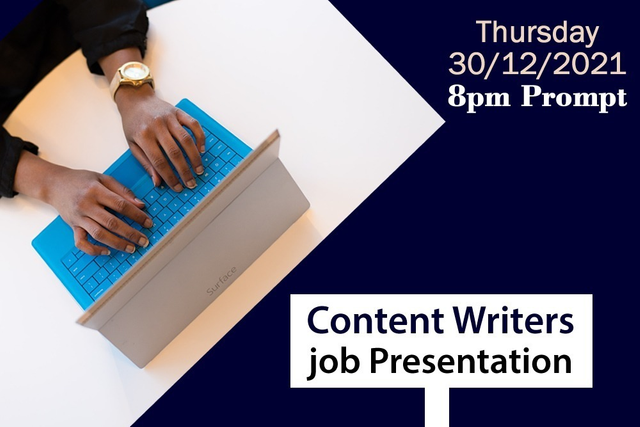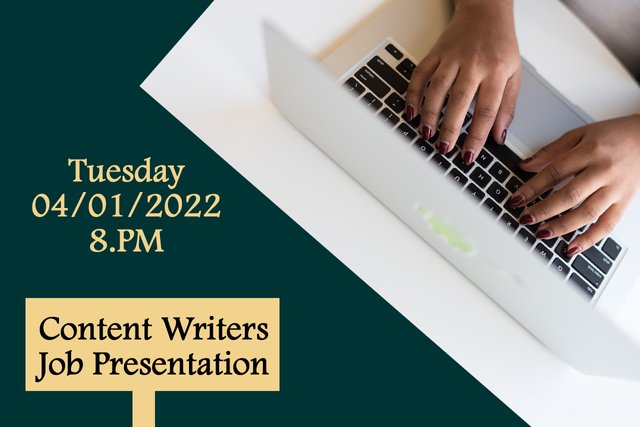 Summary of my Recruits
Here are the people Is igned up in the last 7 days:

My target and Strategy this week
My brand new ad would soon start running full time. The results would be evident in the
Conclusion
I appreciate the opportunity to work as a promoter. I will continue to improve my efforts as I aim to get more new people to qualify and join the academy.