INTRODUCTION
Greetings Prof.
@awesononso
Having read and understood the lectures for task 3, I'd love to attempt the third question for the homework which read thus:
3.
a) WHAT IS A CRYPTOCURRENCY?
b) WHAT IS CRYPTOGRAPHY AND HOW DOES IT MAKE CRYPTOCURRENCIES SECURE?
c) EXPLORE THE STEEM GENESIS BLOCK AND SIGN IN AS PROOF OF COMPLETION.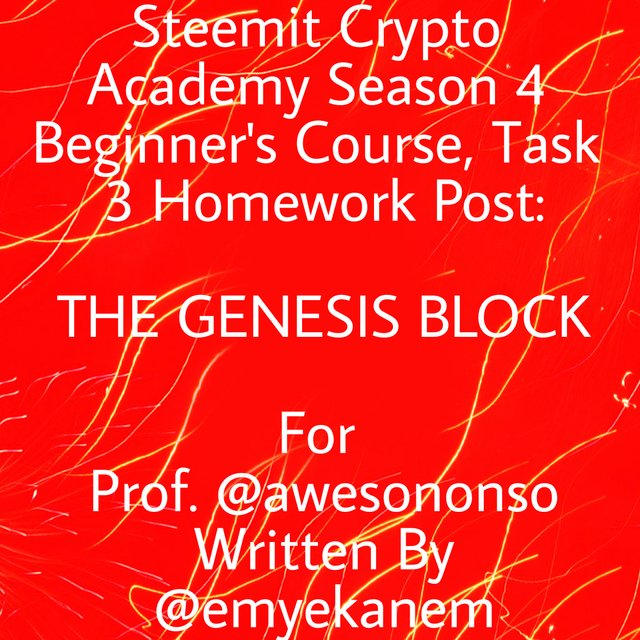 3a) WHAT IS A CRYPTOCURRENCY?
The term cryptocurrency, which evolved from the word "cryptography",is made up of two separate words put together to refer to a thing. The first word which is "crypto" means secret or concealed and the second word, "currency" refers to a kind of money (be it bank notes or coins) that is generally accepted and used in a particular country. Therefore, "cryptocurrency" can be defined as a new form of established currency, built with the use of cryptography rather than a third party or central institution. Cryptocurrencies are usually generated by "miners", who exhaust or consume computing power to validate transactions on their respective blockchains. A kind of mathematical puzzles or calculations is usually solved.
Before now, cryptocurrency wasn't really popular/ used in some states and countries. It was only used by a few persons who believed in it. Now, we have come in contact with and also gotten to know the different kinds of cryptocurrencies which has come into existence in our country today. Bitcoin was the first cryptocurrency which was established by Satoshi Nakamoto(maybe a group of individuals or a person) whose identity is not yet known till date.
It was created in the year 2009 and named by Satoshi as, "peer-to-peer" electronic cash, which means that it can be easily transacted without the aid of any intermediary, government or bank. There are numerous other types of cryptocurrencies which are created today;
Ethereum (ETH)
Steem
Dogecoin
Tron(TRX)
Bitcoin (BTC)
Bitcoin Cash
Litecoin, etc

3b) WHAT IS CRYPTOGRAPHY AND HOW DOES IT MAKE CRYPTOCURRENCIES SECURE?
As said earlier about crypto, it means secret or concealed. Graph on the other hand has to do with writing. So "cryptography" can be defined as a secure form of communication through the use of anonymous codes that is understood only by the involved recipient. A third party or the public cannot have access to and is unable to decrypt and read the message sent to the recipient therefore giving privacy to the users.
Cryptography really deals with encryption and decryption. Without it, the transaction of cryptocurrencies will not be successful. We have three types of cryptography, namely;
Private Key(secret key)
Public Key
Hash Function
Cryptography makes cryptocurrency secure through the use of encryption key. With the use of this key, messages can be sent from one node to another without any interference by an intermediary. The key is only accessible to the receiver of the message and only him/her can decrypt it. With the high level of security offered by cryptography, cryptocurrency is free from theft and the interference of a third party.

3c) EXPLORE THE STEEM GENESIS BLOCK AND SIGN IN AS PROOF OF COMPLETION
To explore the Steem Genesis Block, first, I have to click on the steemworld.org were I was directed to the site.
Step 1
When I was directed to the homepage, I clicked on the "sign-up" icon at the top right corner of the page and then typed in my username and posting key which is the password in the bar provided for them before clicking the "ok" icon.
Step 2
Below is the proof that I have signed in. I then clicked on the "block explorer" icon so I'd be navigated to where I'll insert the steem block number.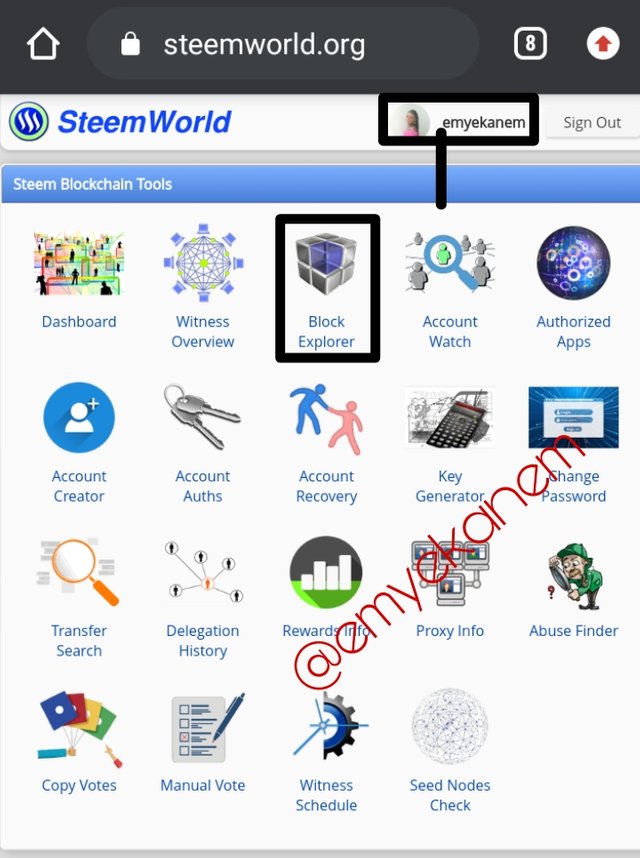 Step 3
I inserted the block number in the bar provided for it and then clicked on "ok".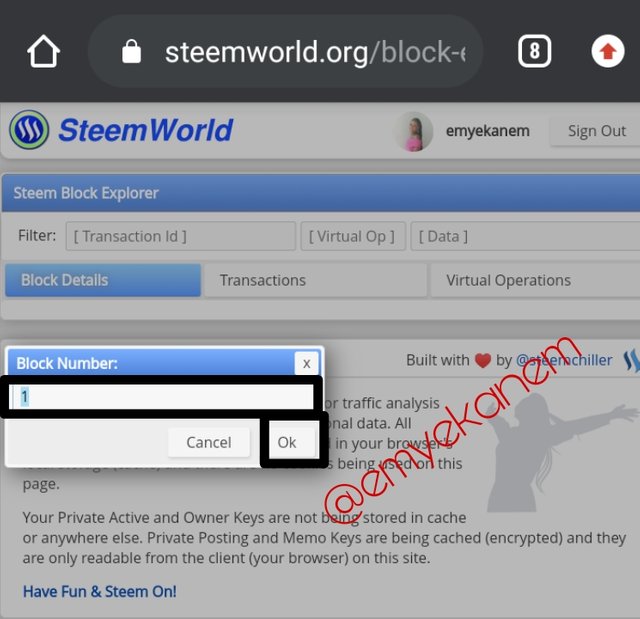 Step 4
Upon completing the third step, below are the information found as a result of exploring the genesis block of steem. I got to know the timestamp, Bock Id, witness signature, etc.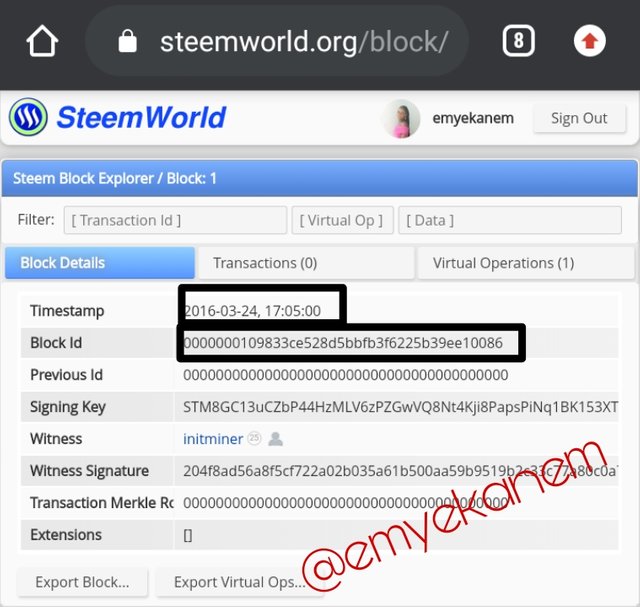 CONCLUSION
I feel so delighted learning about the Genesis Block as a whole once again. I have read and understood the lesson on cryptocurrencies and cryptography, thanks to Prof. @awesononso. You've really done a great job by lecturing to our understanding.