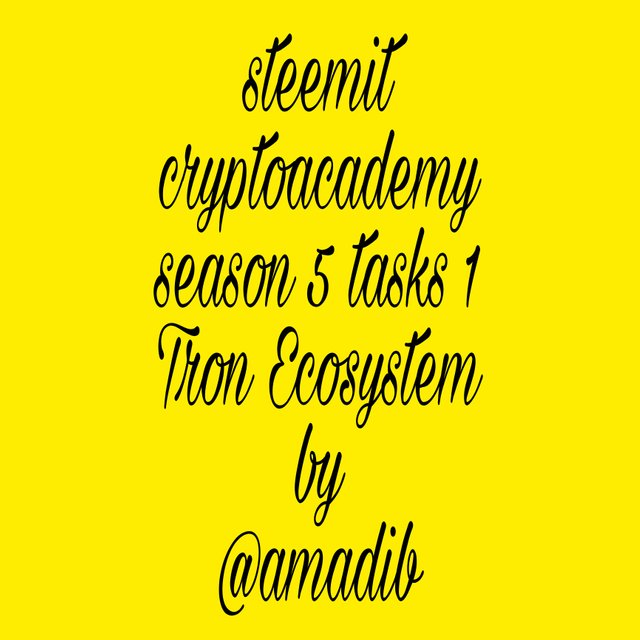 Introduction
Hello steemian, it of great pleasure that
I take part in this tasks and will put
in my very best in responding to the
question.


WHAT IS TRONLINK AND WHAT IS TRONSCAN? WHAT ARE ITS USES? HOW TO CHECK THE STATUS OF A TRANSACTION (INCLUDING TIMESTAMP, RESOURCE CONSUMPTION (BANDWITH AND POWER), (OMMIT NUMBERS) USING TRONLINK: EXAMPLES, SCREENSHOT? WHAT ARE THE DIFFERENT DAPPS THAT YOU CAN EXPLORE USING THE TRONLINK WALLET? MAKE A TRANSACTION (A MICRO TRANSACTION) WITH JUSTWAP OR JUSTLEND USING THE TRONLINK WALLET?

What is TronLink and what is Tronscan? What are its uses?

TRONLINK
Tronlink is a blockchain wallet that is decentralized, that is this type of wallet is rge one that an individual has full control of it without any interference of any third party when it is in use, this type of wallet is easy to be operated by individuals or users and it os also being link with the ecosystem of tron.
This type of wallet has so many features in it and also perform alot of functions which involve it is being use to swap tron tomen or token that are compactible when the tron network which are the TRC-10 token and the TRC-20 token. In this wallet the user can also use it freezing and unfreezing of tron, tron can also be send abd and receive with it all this is being done without any third party interference and no distance barrier all you need is device like IOS, huawei harmonyos and andriod that it can work with, and a very strong network
Examples of the decentralized application found here are justswap, justlend, sunswap etc
Uses of Tronlink
Tronlink wallet is being used by individuals to know their tron balance
Individual also make use of the tronlink in saving their tron

Tronlink can be use to perform the function of swapping tron network token.

You can also send and at the same time received tron from a friend here.
TRONSCAN
This is a tron network part that perform great function in that it help user to get information about the transaction that the have been executed and this will be done using the transaction hash.
Here, the users can use tronscan to verify and also confirm about the transaction that you made. With tronscan user can create new token, it also has few features like tronlink such as there is wallet that you can use to know your tron balance, swap token and at the same time send and receive tron and tron compatible token.
Tronscan can be accessed with site, and an individual can also use this in knowing certain things such as the timestamp of transactions, and also resources consumption etc
Uses of Tronscan.
Here, transaction made can be confirmed and also validated.

An individual can make use of the tronscan in creating new token.
we can use it in knowing tron balance with the help of the wallet in it.

we can also send and receive tron with the wallet help

How do you verify a transaction status(including timestamp, resource consumption(bandwidth & energy), nos of confirmations) using Tronscan-- Examples, Screenshot?

When I insert the transaction hash in apace provided to be able to access the information I need.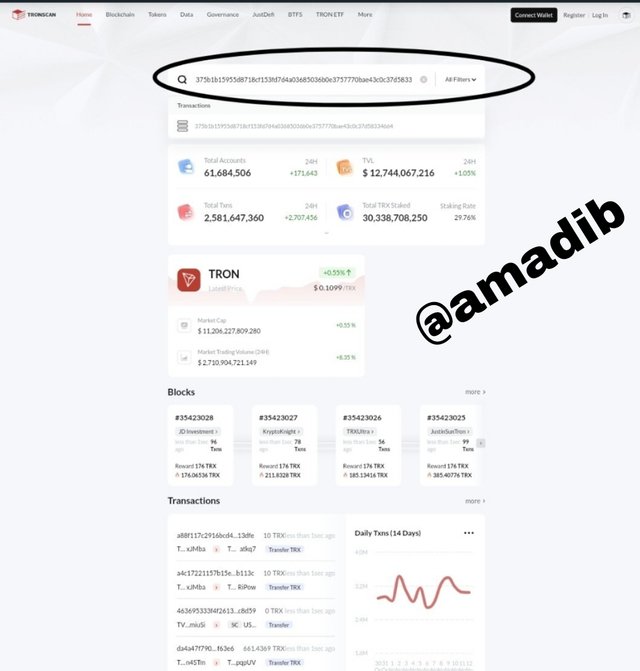 Source
After inserting the hash, information about the transaction will display as shown in the screenshot below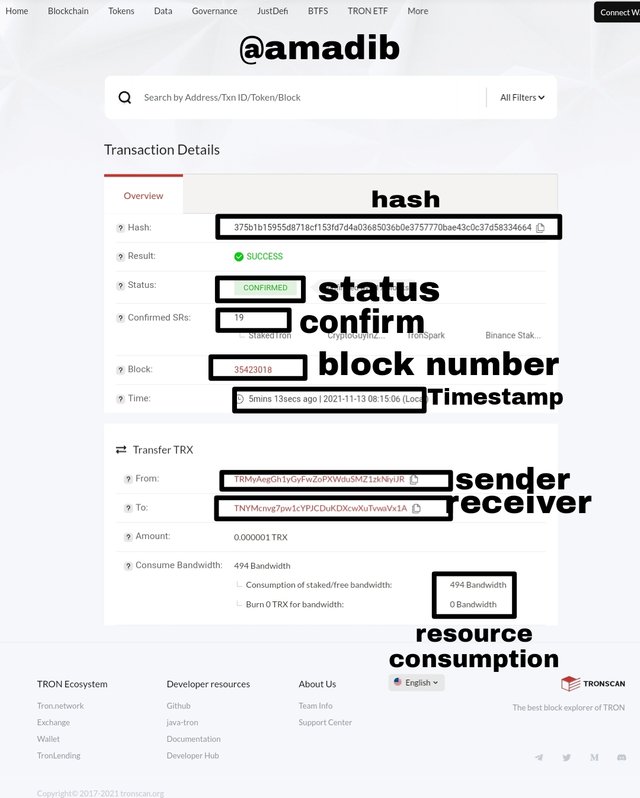 Source

What are the different dApps can you explore using the TronLink wallet?

There are so many dApp and the first set of dApp that we see once we open the tronlink wallet is the Game dApp and I will show them using screenshot.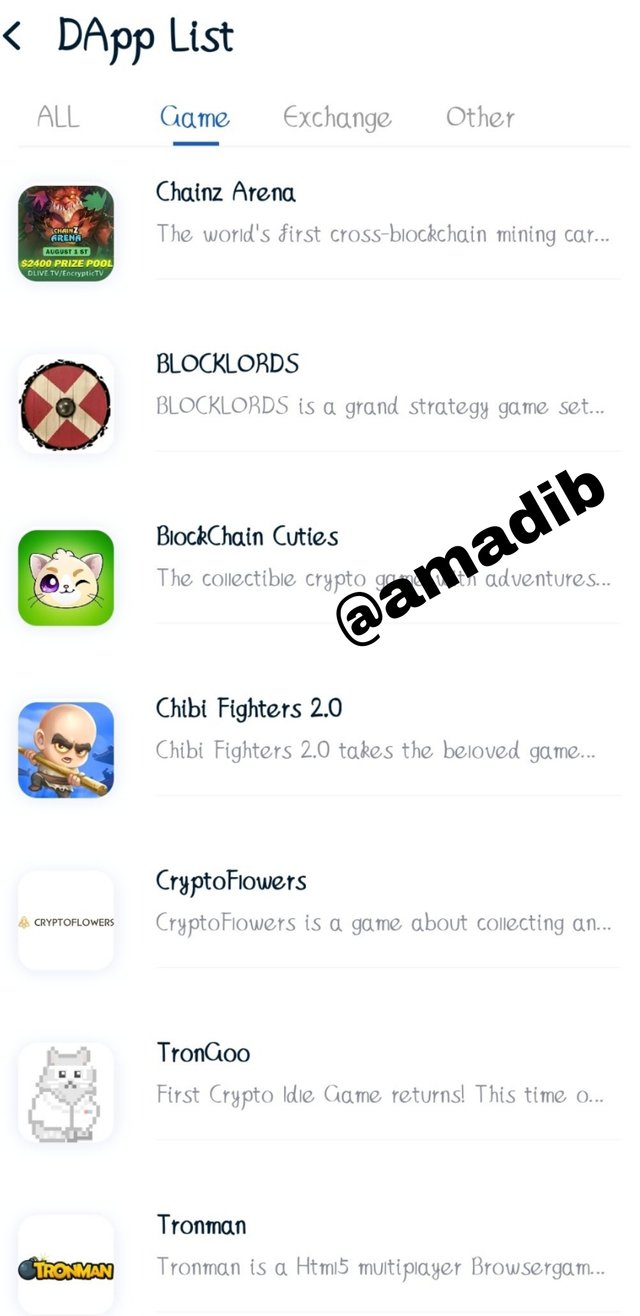 [Taken from my tronlink wallet]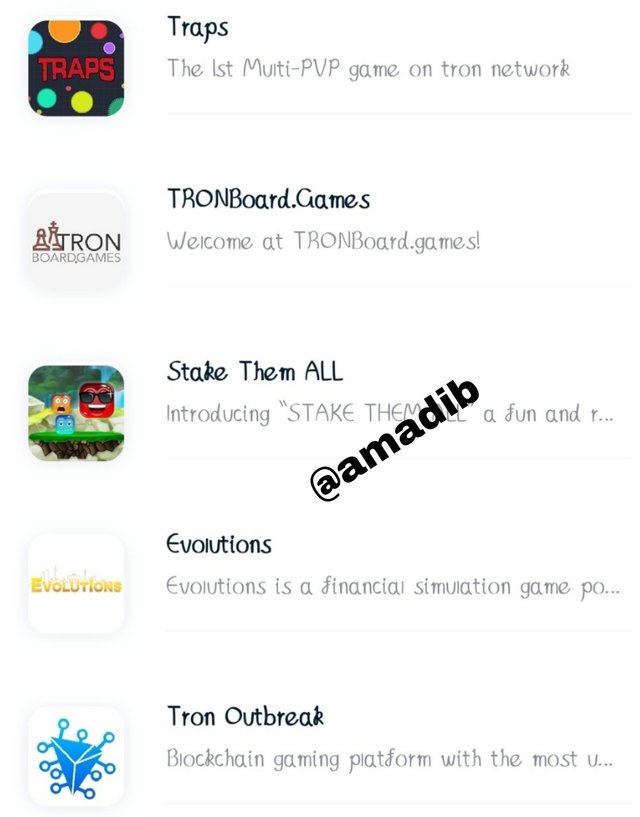 [Taken from my tronlink wallet]

The other set of dApp here is for exchange which I will still show using screenshot.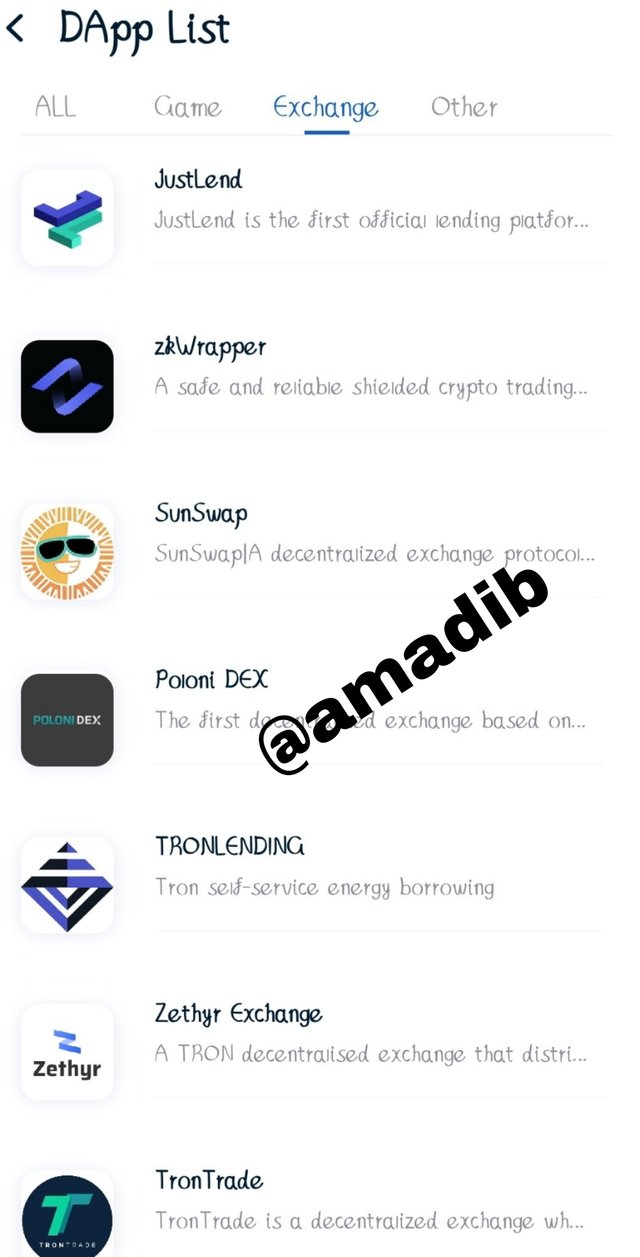 [Taken from tron link wallet]

The third and last part of the is the other dApps and I have shown it with screenshot.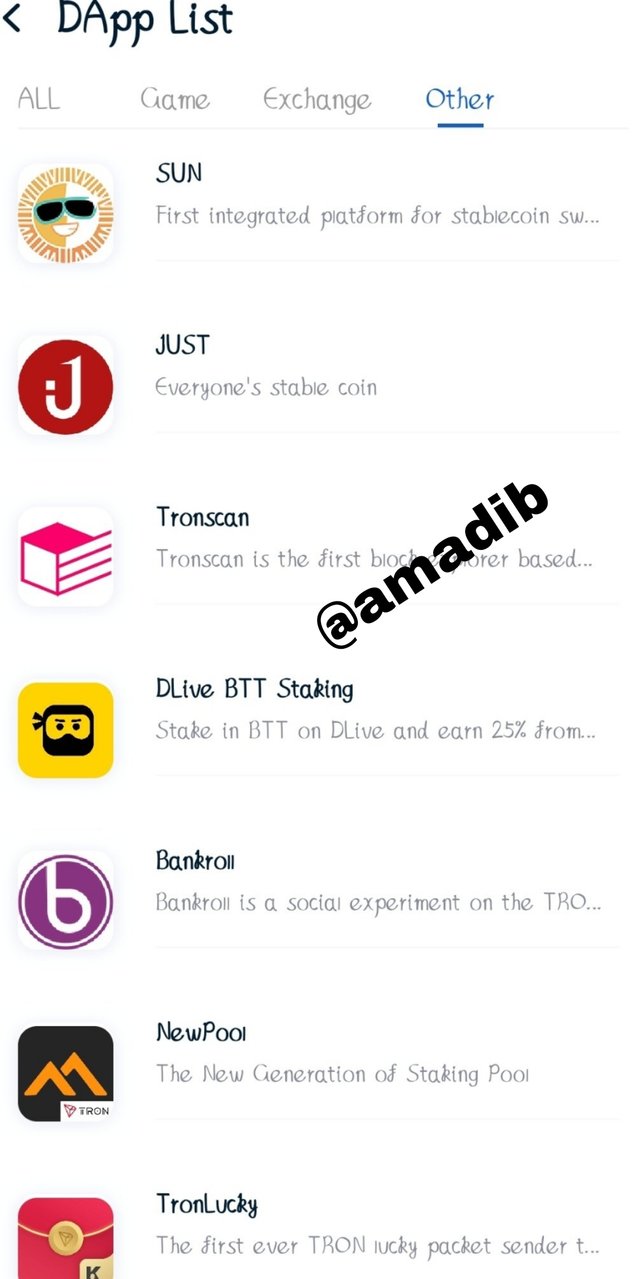 [Taken from tronlink wallet]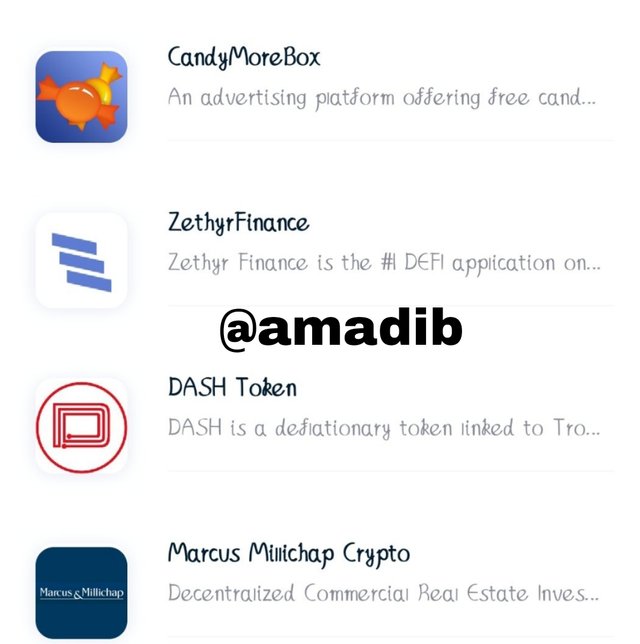 [Taken from tron link wallet]


Make a transaction(a micro-transaction) with Justswap or JustLend using TronLink wallet?Screenshot?.

In step 1
Here, I will download and open my tron link wallet app after it open the next thing is to press
Discovery at the down part of the application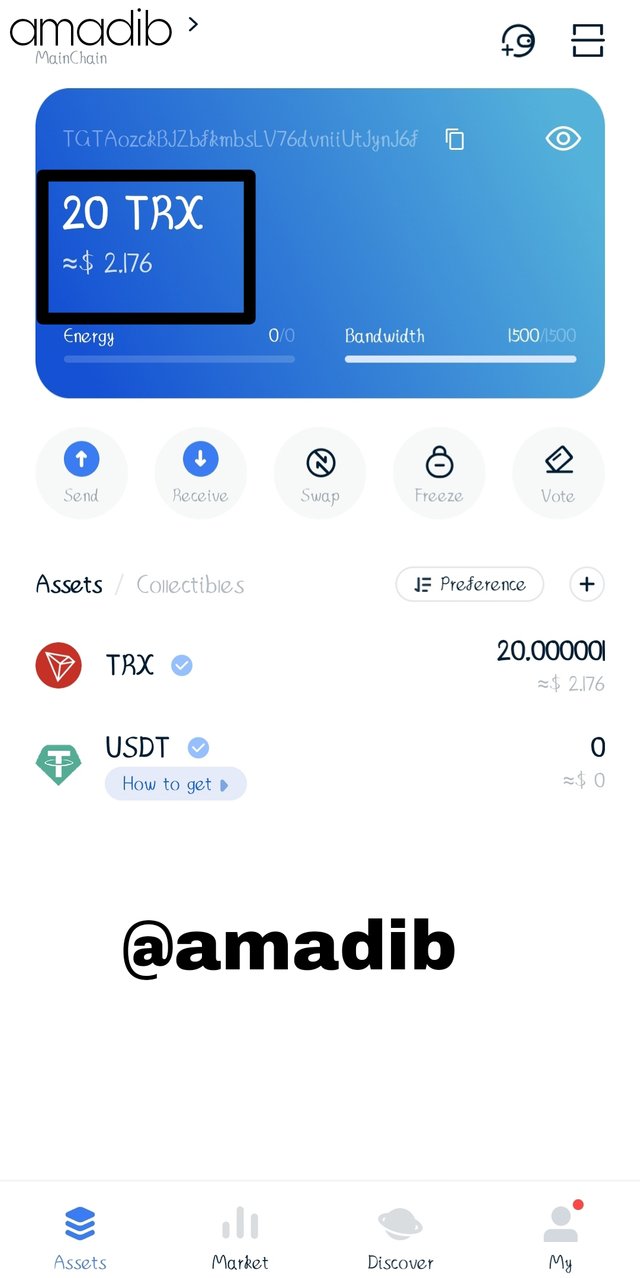 [Tron link wallet application]

In step 2
Few dApps will be displayed and since I was asked o use justlend I will click on it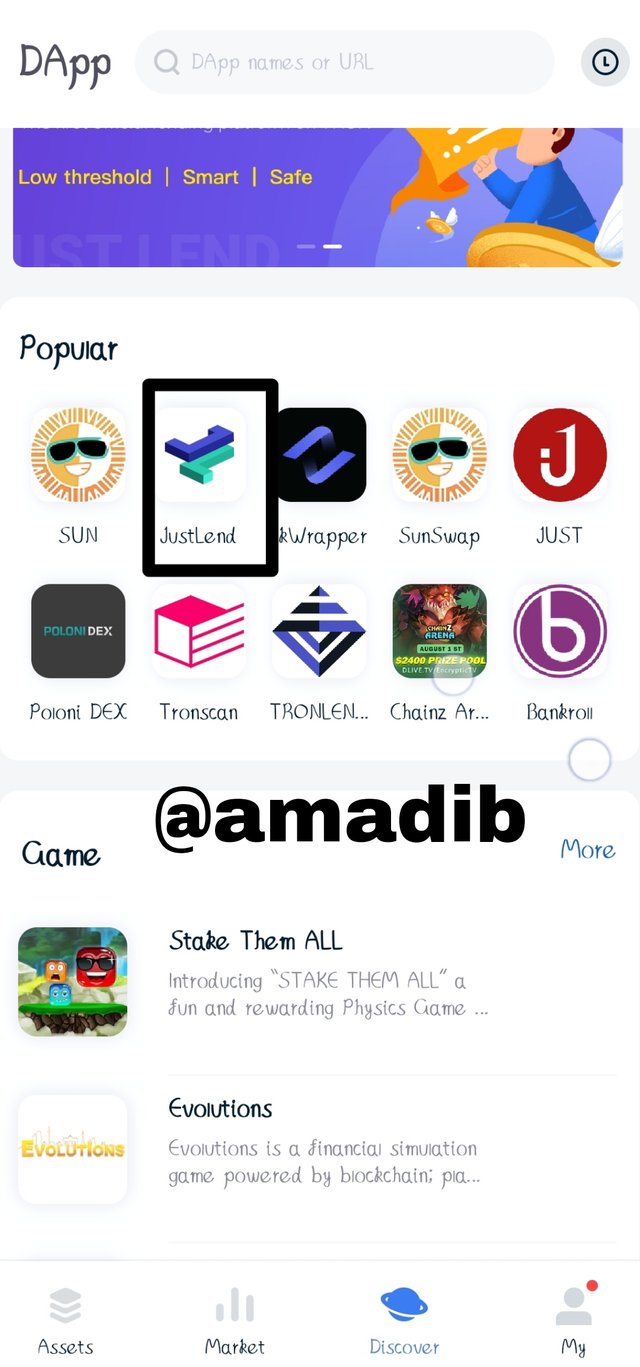 [Tron link wallet application]

step3
When the justlend dApp open, I will be able to see my tron balance and that oa what I will use in performing transaction, so I will be clicking on supply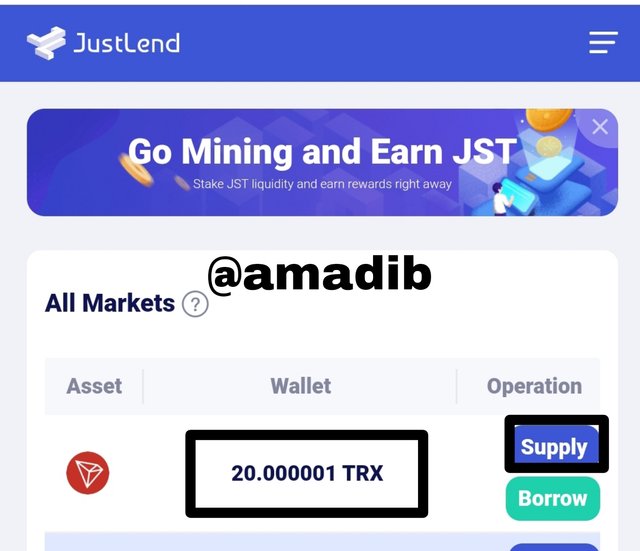 [Tron link wallet application]

step 4
Since, it is 20trx using, I will put it in the space provided and will click on supply.




[Tron link wallet application]


step 5
Authorization will be required and for me to authorize I will continue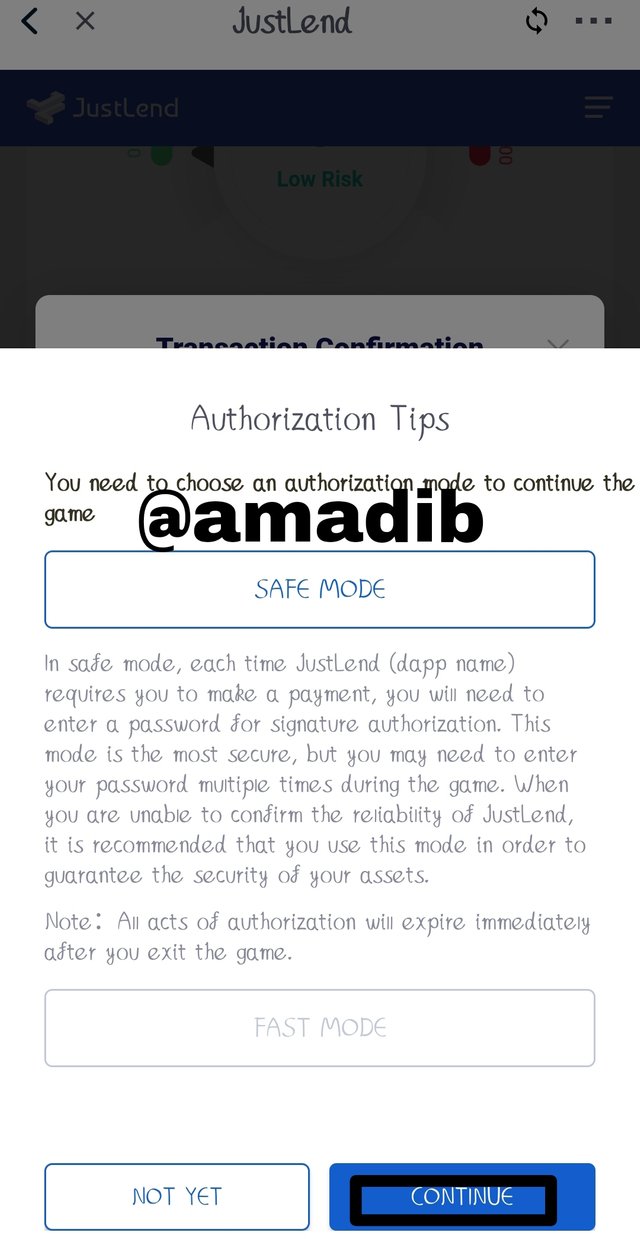 [Tronlink wallet application]

step 6
After the transaction was continue, I will need to continue and I did that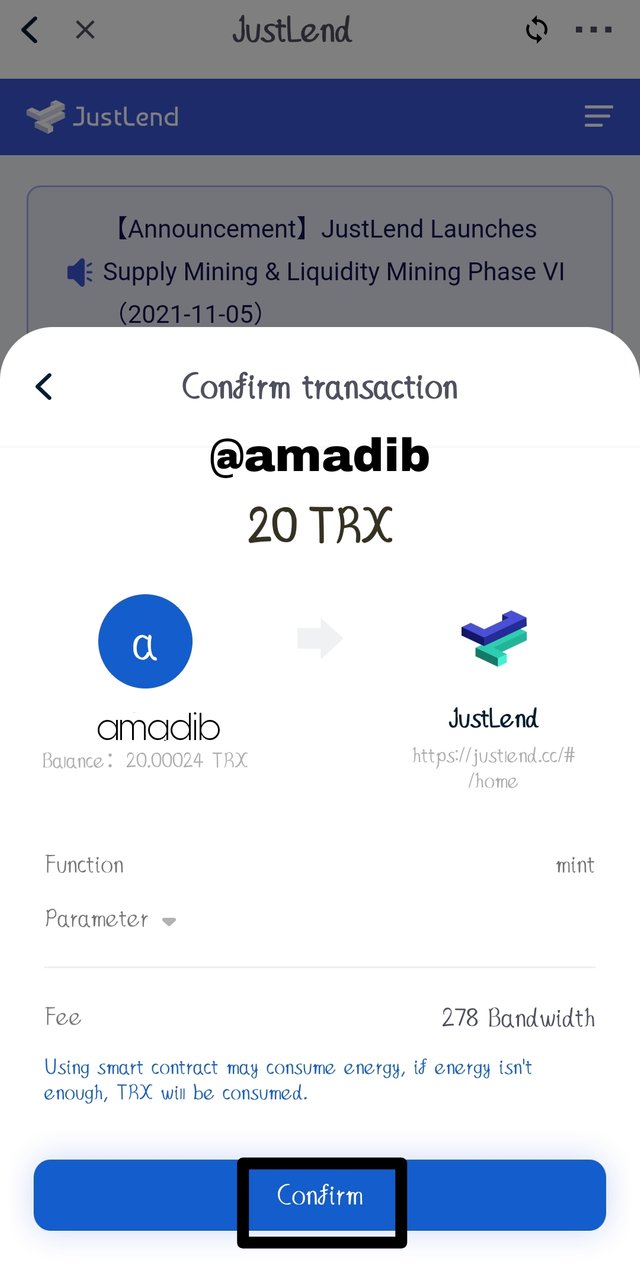 [Tron link wallet application]

step 7
Once I confirmed, it was send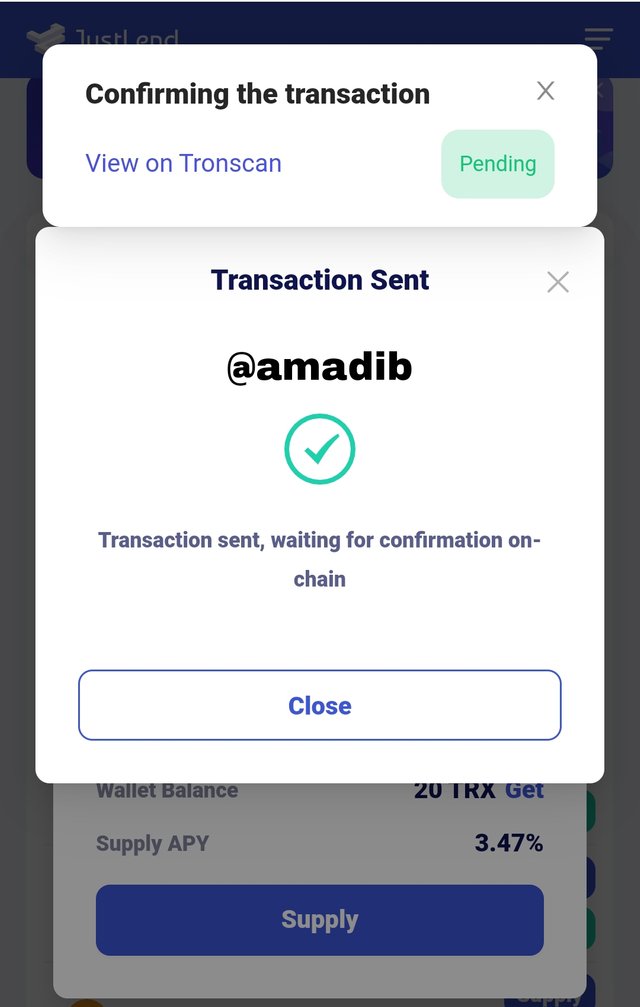 [Tron link application ]


Conclusion
Having complete this tasks, I will say that I have acquired alot of knowledge about what the tron ecosystem is all about
More thanks to the lecturer
Cc- prof @shemul21