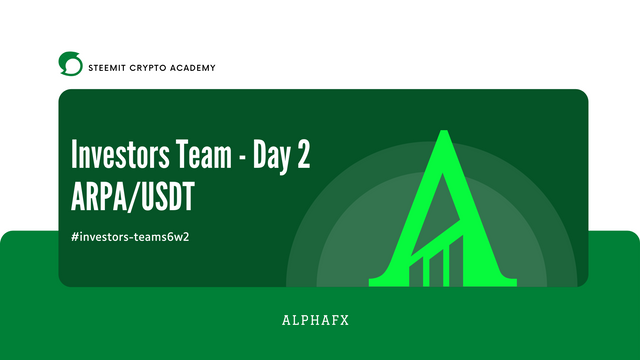 The Project
---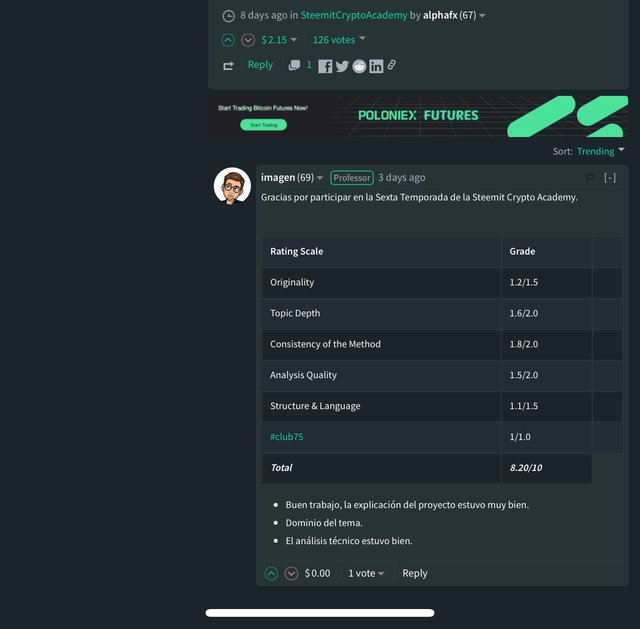 ARPA
---
ARPA is a blockchain project, propounded as a layer 2 protocol for privacy-preservation. The ARPA chain is enabled by Multi-Party Computation (MPC). ARPA was formed in April 2018 with the goal of separating data utility, ownership and enable data renting. The MPC protocol allows multiple entities pool together to analyze data and extract data incognito.
On ARPA, you can build privacy-preserving dApps. Examples; joint AI model training, secure data wallet, credit anti-fraud, precision marketing, and key management systems.
Tokenomics
---
ARPA as at time of writing has a live market cap of $96,474,079 USD, ranking it among the top 400. ARPA tokens have a circulating supply of 1,242,888,889 ARPA coins and a maximum supply of 2,000,000,000 ARPA coins.

Analysis
---
For today's analysis we stick to price action, my favourite EMA 48 and SMA 96 crossover, and the mobile support/resistance they offer.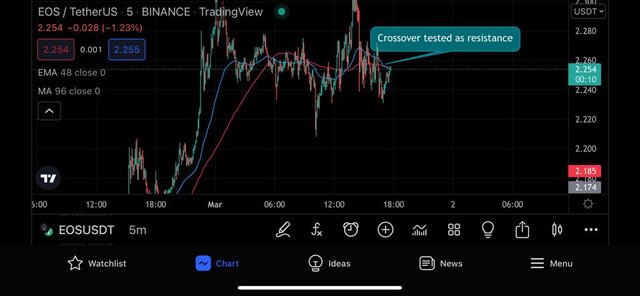 Indications:
Price trades below the moving averages
The 48 EMA (red) crosses the SMA (green)
Price retesting MAs as resistance
I wait for a bounce at this point.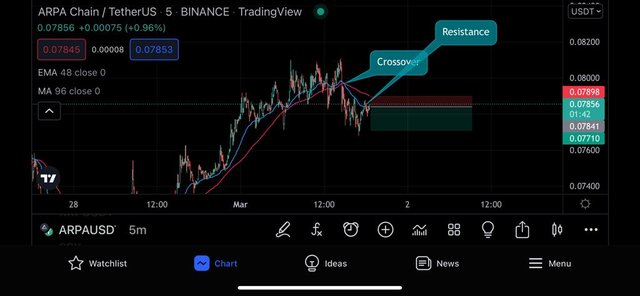 Resistance bounces price multiple times and I enter a sell trade.

Trade
---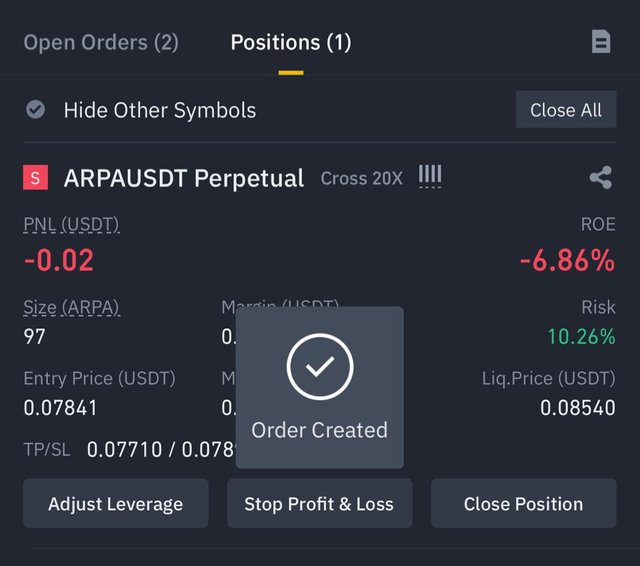 I had a $0.64 account so I opened with 50%.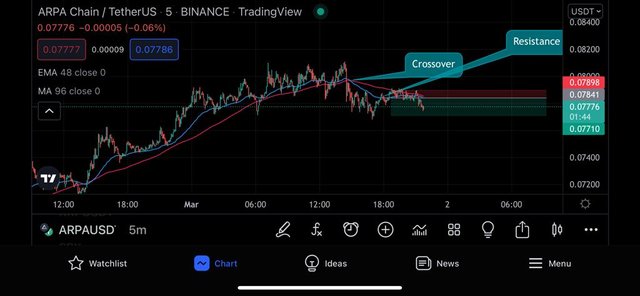 Getting late and getting close to profit, I closed the trade at about 16% profit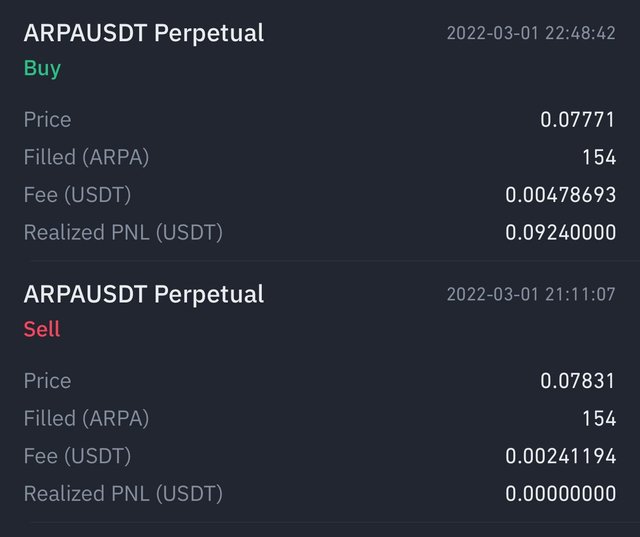 Trade Details
---
| PARAMETER | VALUES |
| --- | --- |
| Entries | 0.07831 |
| Take profit | 0.0771 |
| Stoploss | 0.07898 |
| risk to reward | 1:2.3 |
| Closing price | 0.07771 |
| profit/loss | $0.0924 |

Conclusion
---
I will not lie, today was a boring trade for me. I hope to wake up to a more liquid market tomorrow. Goodnight readers, make sure to check out the offer on privacy on arpa. I look forward to trading and updating you all tomorrow.