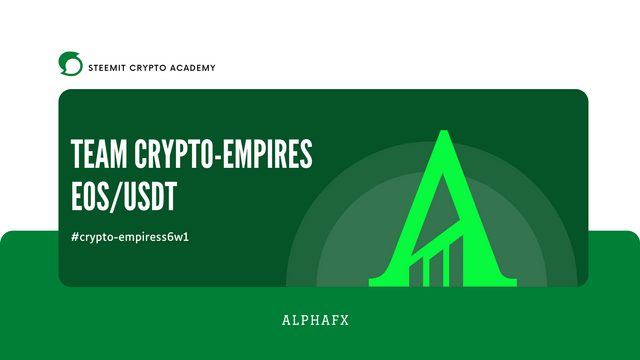 The Project
---
EOS
---
Daniel Larimer and Brendan Blumer are the creators of the whitepaper of the EOS platform. They worked with block.one and designed a platform to allow developers to build DApps. The project launched in June 2018.
EOS has the capacity to accommodate the functions of thousands of DApps using Parallel execution, as well as a modular approach.
EOS uses a delegated proof-of-stake consensus mechanism. This DPoS was an idea by Larimer, in an attempt to solve some of the flaws in the PoW and PoS consensus algorithms.
Those who own EOS tokens are eligible to vote for representatives (much like witness voting on steemit) who will be in charge of block creation. This consensus system prevents concentration of power among the big miners, where smaller miners are sidelined.
Tokenomics
---
936 million EOS coins are in circulation as of the time of writing, and a total supply of 1.02 billion tokens.
The company, Block.one held an ICO for EOS in 2017 and it lasted for a year. $4.02 billion was raised in the process, although investors from the U.S. were unable to take part. 10% of the coins were shared between the founders, this will take place over a 10-year period, while the remaining 90% went to the investors.

Analysis & Trade
---
Using the EMA 48 and MA 96, I chose the crossover strategy, combined with liquidity levels. These topics were taught in the academy. I fused them both to create a personal strategy which I find very effective.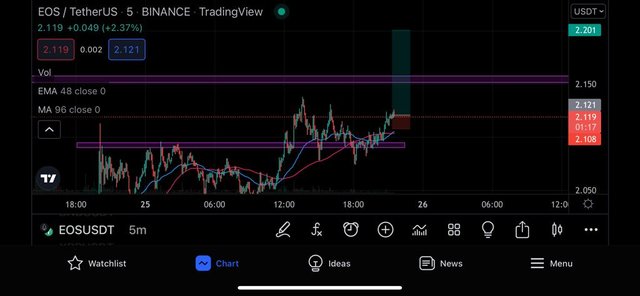 On the chart we can see price broke a resistance (liquidity level) and returned to test it as support. The support held, and we witnessed a crossover of the EMA over the MA, I took my entry, with a profit to loss margin of 9:1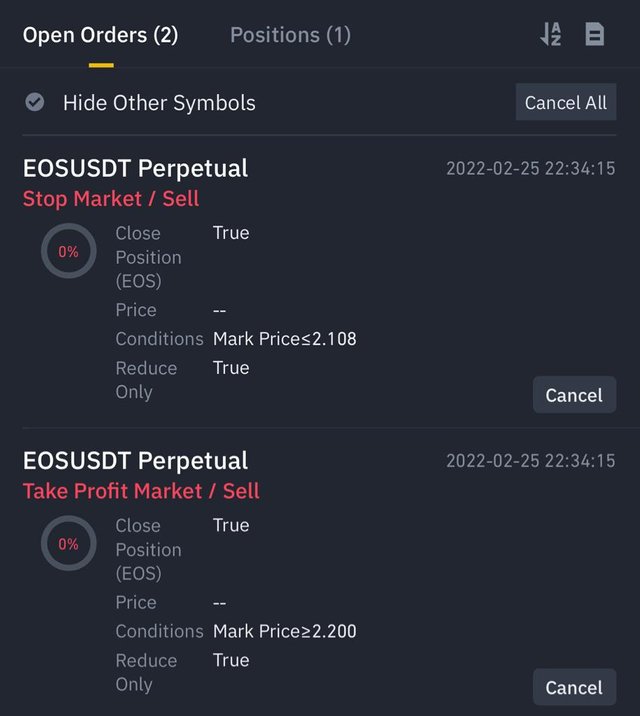 I set my take profit at the next resistance after checking the 4-hour chart and stop loss below the moving averages as usual, and I went to sleep.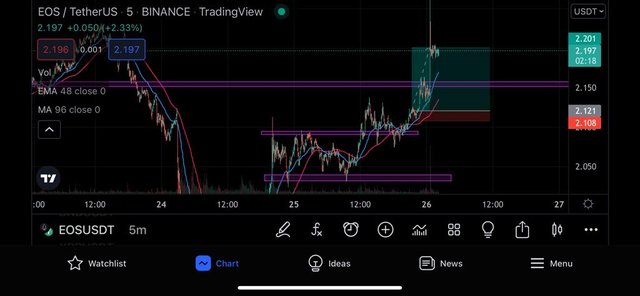 This is what I woke up to. My TP was smashed beyond recognition. Making a least than $2 account rise to $8. Over 300% gain.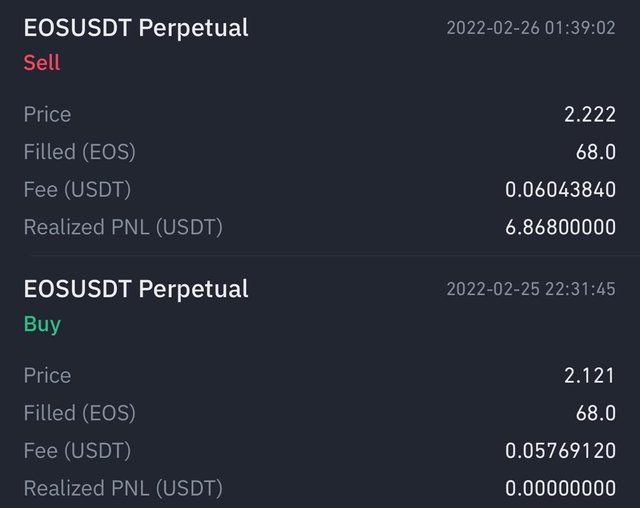 Trade Details
---
| PARAMETER | VALUE |
| --- | --- |
| entry | 2.121 |
| stop loss | 2.108 |
| take profit | 2.22 |
| risk to reward ratio | 1:8 |
| profit/loss | $6.9 |
| percentage profit | 300% |

Conclusion
---
The break retest break strategy when combines with crossing moving averages is a beautiful sight to behold. I had so many samples of this strategy working but unfortunately can only post 1. I hope to engage more this coming week. Happy weekend everyone.