This graffiti has been taken from our school campus. I grew up in a residential area and this school is located inside the residential area. It was one of the finest kindergarten schools in Parbatipur. Later the school was registered as a semi-government primary school in Parbatipur.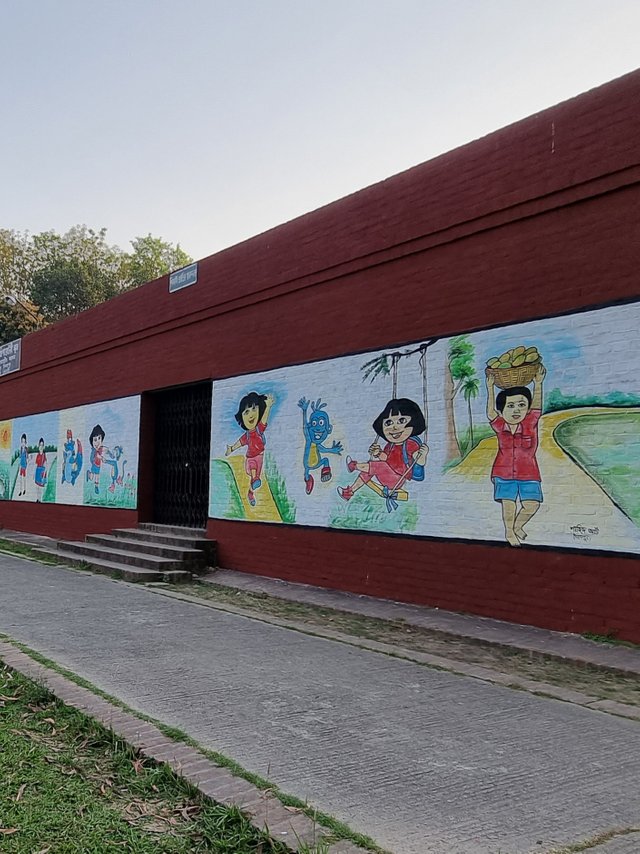 I spent some of the amazing days of my life here, in a word those memories are mesmerising. I have some pictures of the primary school in my gallery. Sometimes people say that "pictures talk", it's true. these pictures are the representation of my nostalgic memories.
When I studied here there was no graffiti on the front side of the school. A few years after we left the school, we saw graffiti on the wall. The current graffiti was decorated a few months ago. It has been repainted. So it was brightened, colourful and looking nice.
At first, there was another piece of graffiti on the wall. As far as I can remember that it was a graffiti of Tom and Jerry. A generation has changed and a new generation will take its place, but what we get almost all the same is the memory of an object but it also can be modified. Location of the school.
Thanks to @slon21veka for organising this nice contest. Inviting @toufiq777, @pea07 & @shamimhossain to the GRAFFITI OF MY CITY Contest.