Hello to all friends of the @slon21veka community!
I work in the health sector, more precisely in a dental clinic, where we still wear a mask most of the time. The smile was, for the patients and for the health workers themselves, a gesture that conveyed joy, empathy and tranquillity.
The mask certainly protects us, but it also greatly distorts communication and stops us from seeing an accomplice's smile during the difficult moment for many of us when we enter the dentist's surgery.
That is why today I want to dedicate my entry to this gesture, the smile, with three artists who, with their friendly characters, transmit good vibes and joy, which we need.
1-Kenny Scharf.
Californian artist whose work was exhibited in "the Nave", an exhibition hall located on the Salinas beach in Ibiza.
Scharf's work, in the "Pop surrealist" style, is exhibited in museums such as the MoMA and the Whitney in New York.
I wasn't lucky enough to visit his exhibition "Faces" inside the Nave, but the artist left a record of his work with some graffiti outside the building.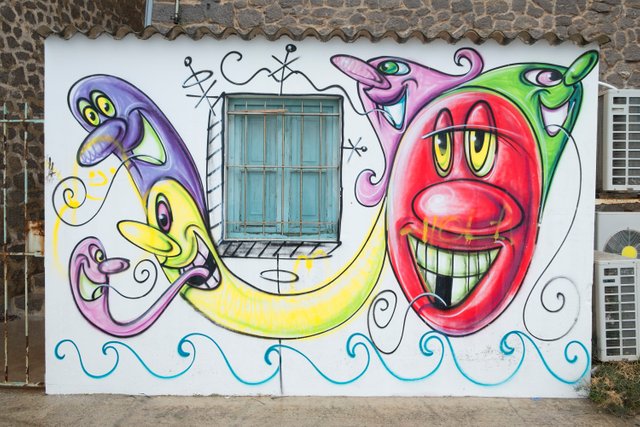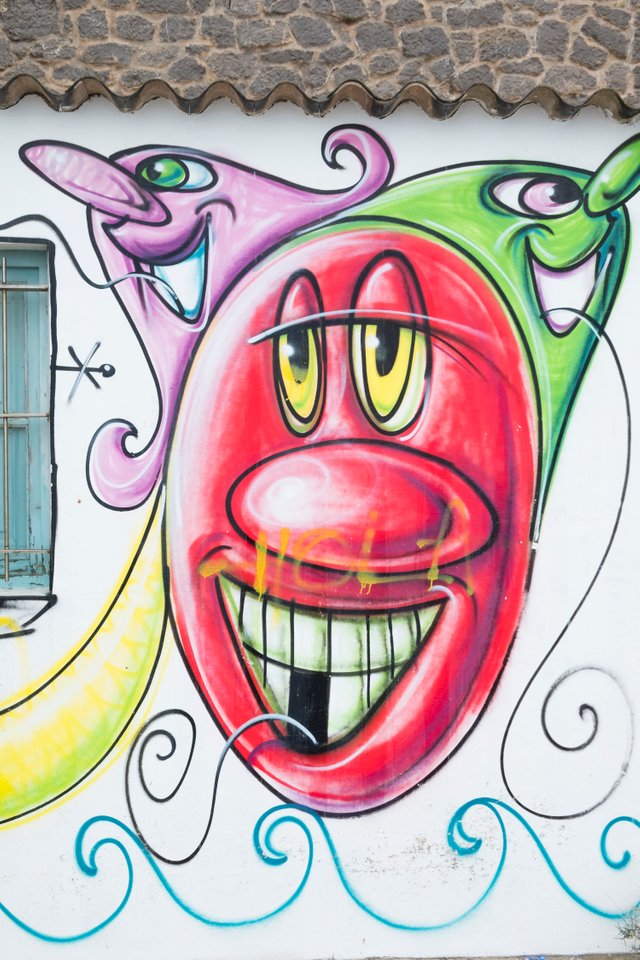 The artist, source: internet.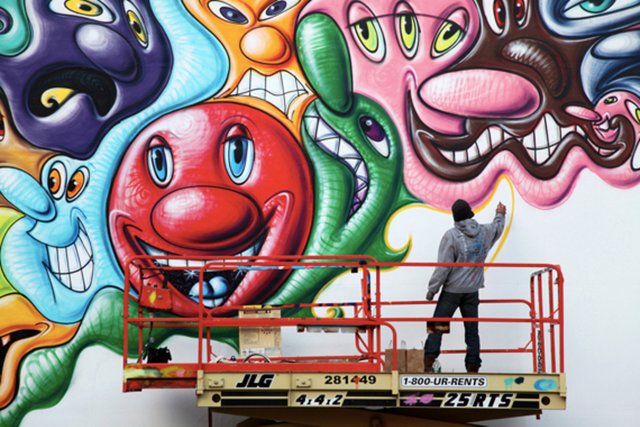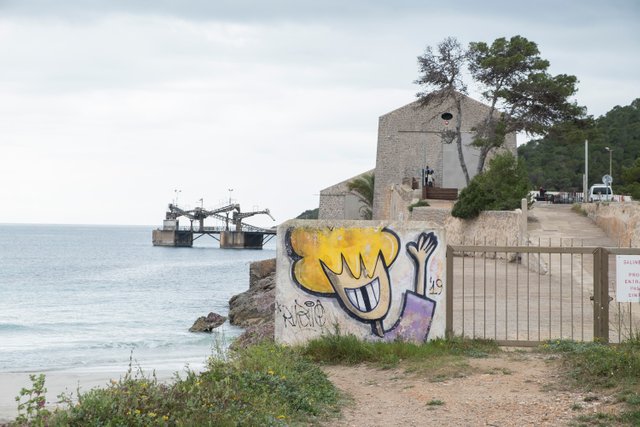 "The Nave" is the building in the background, and it is precisely here that we find the second graffiti artist... el Rubio
2- El Rubio.
Information found about the artist: ZERO, for the moment... he is a graffiti artist who has been painting his blond and toothless characters all over Ibiza for years.
His graffitis in an abandoned hotel under construction, also on hig tension tower.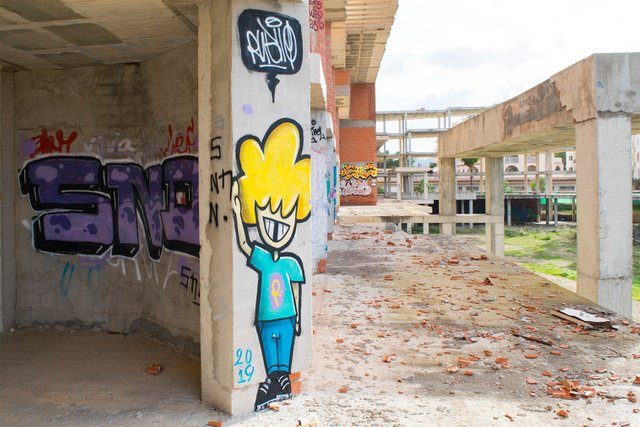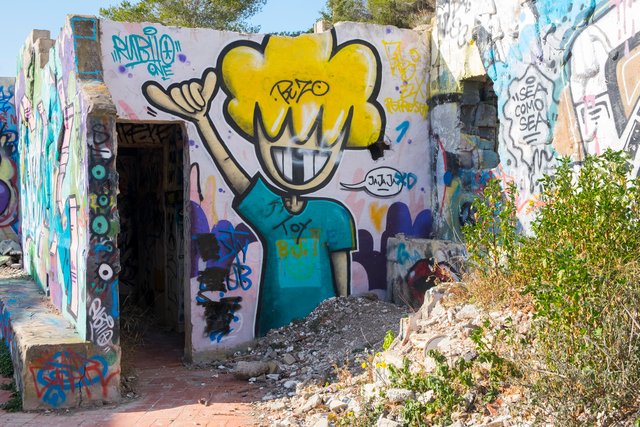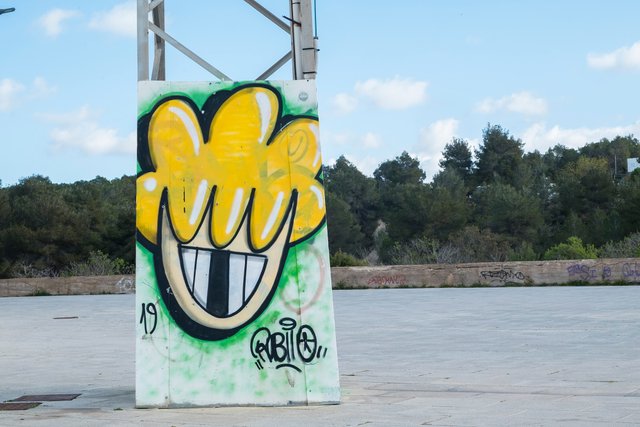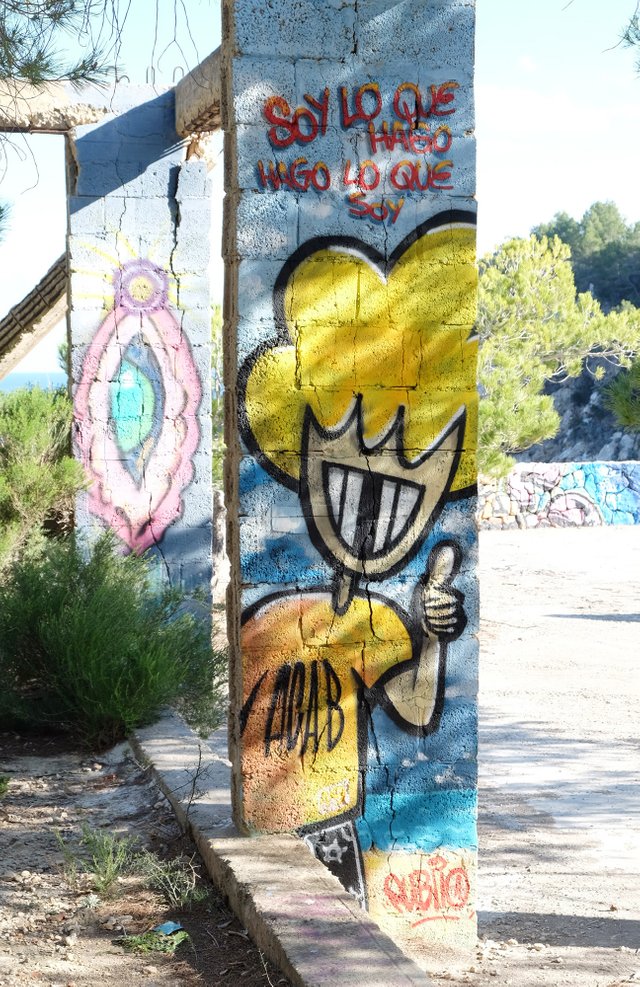 and finally the smiles of the characters of El PEZ
3- El Pez is a Catalan graffiti artist based in Colombia. His hallmark is his smiling fish. He has been painting since 1999, and in an interview he declared that "I like to know that someone smiles when they see one of my graffiti".
I was lucky enough to hunt for his work in a small village, Fanzara, with only 300 inhabitants.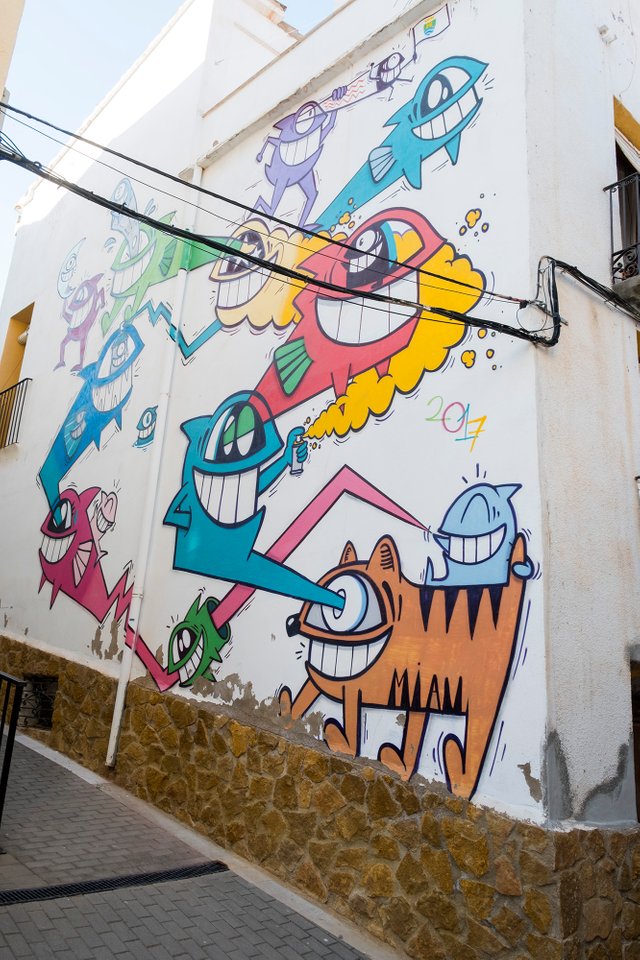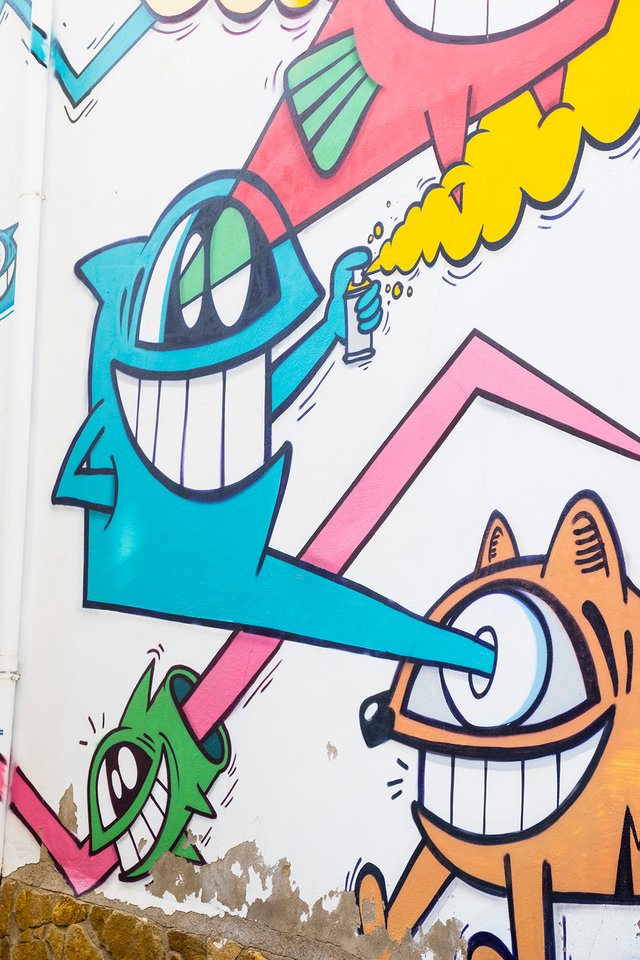 The artist, source: Internet.

I invite to the contest: @may2015, @genomil and @xaviduran.
All images are taken by me.
Greetings,
Silvia.