Hello again @slon21veka and all friends of the steem community. Glad to participate in this new stage of the Graffiti on my City contest.
In this entry we go through an emblematic neighbourhood of my hometown, Valencia, the Cabanyal- Canyamelar a district, located very close to the beach.
It is full of graffiti; I took the photos during my Easter holidays with my mobile phone, as my camera broke...
This singular neighbourhood, thanks to the unity of its neighbours and the support of some political groups, managed to stop an urban development project in which many houses, bars and traditional businesses would have been demolished, thus losing the identity of the area.
It is true that many of the buildings need to be rehabilitated, but without the need to destroy the neighbourhood and turn it into an impersonal district with bank offices and shops without substance.
Here is a sample of the photographs I took.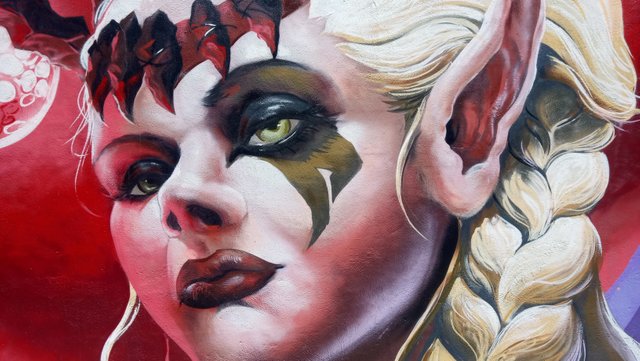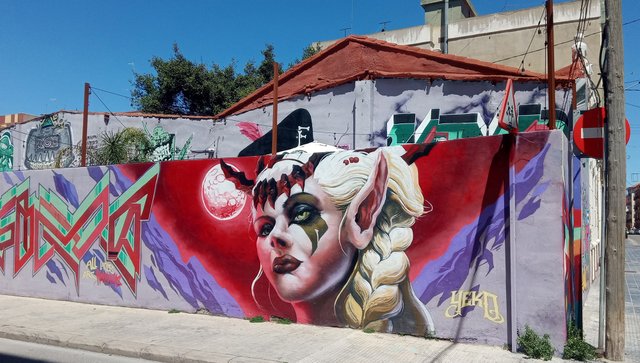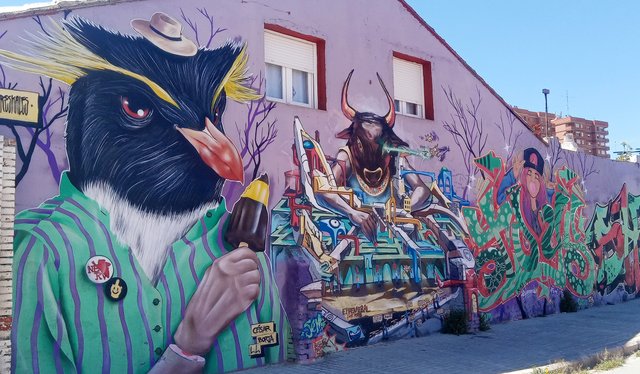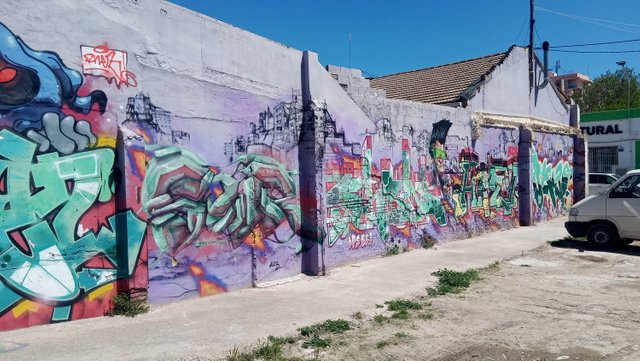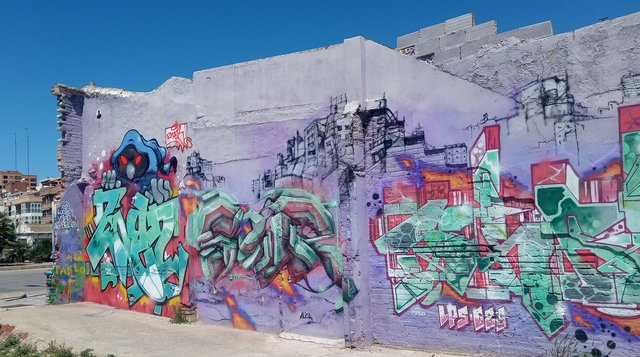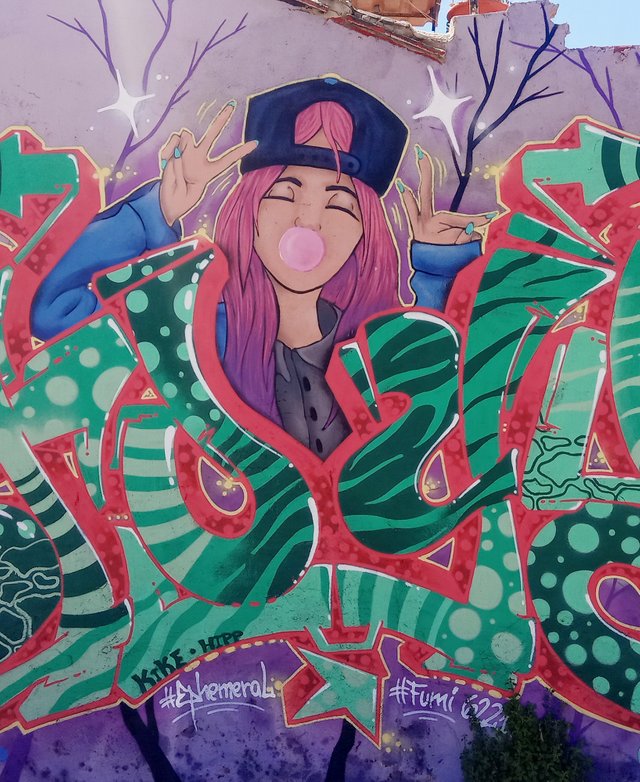 This building with fictitious doors and windows and some real ones... it's hard to tell the difference!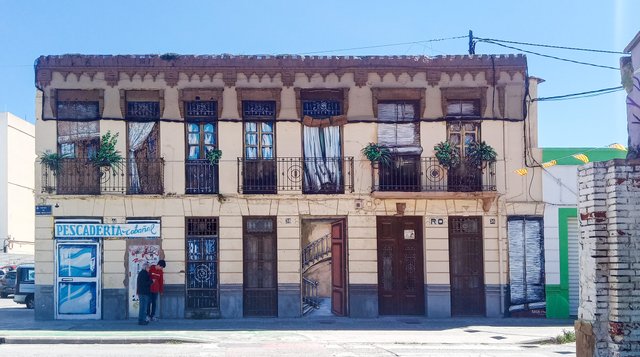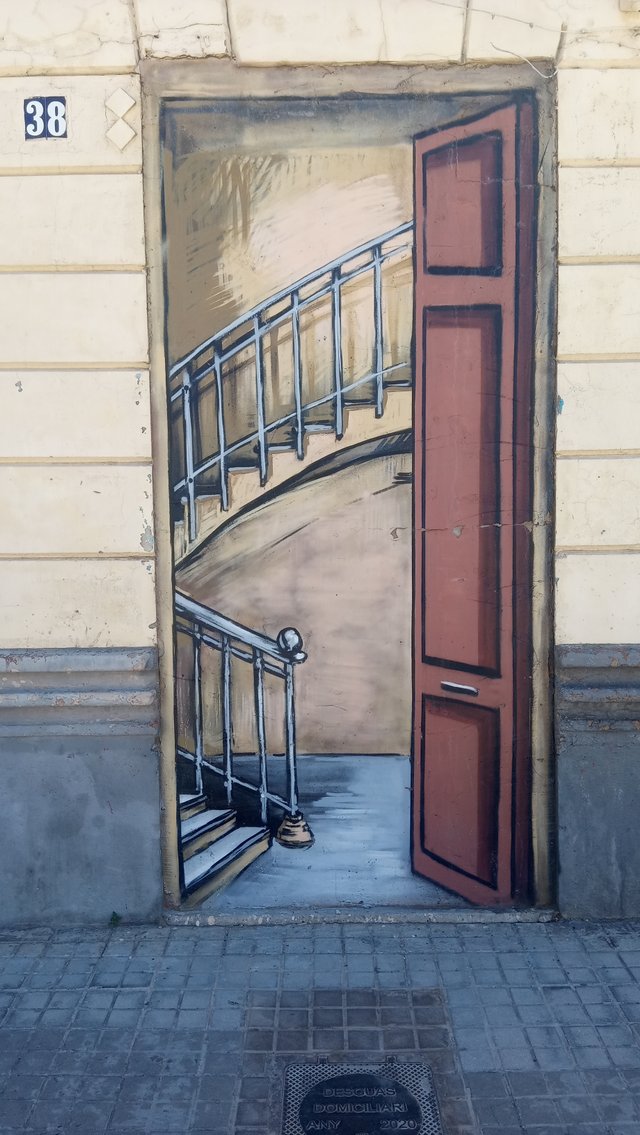 Pedestrians contemplating modernist graffiti: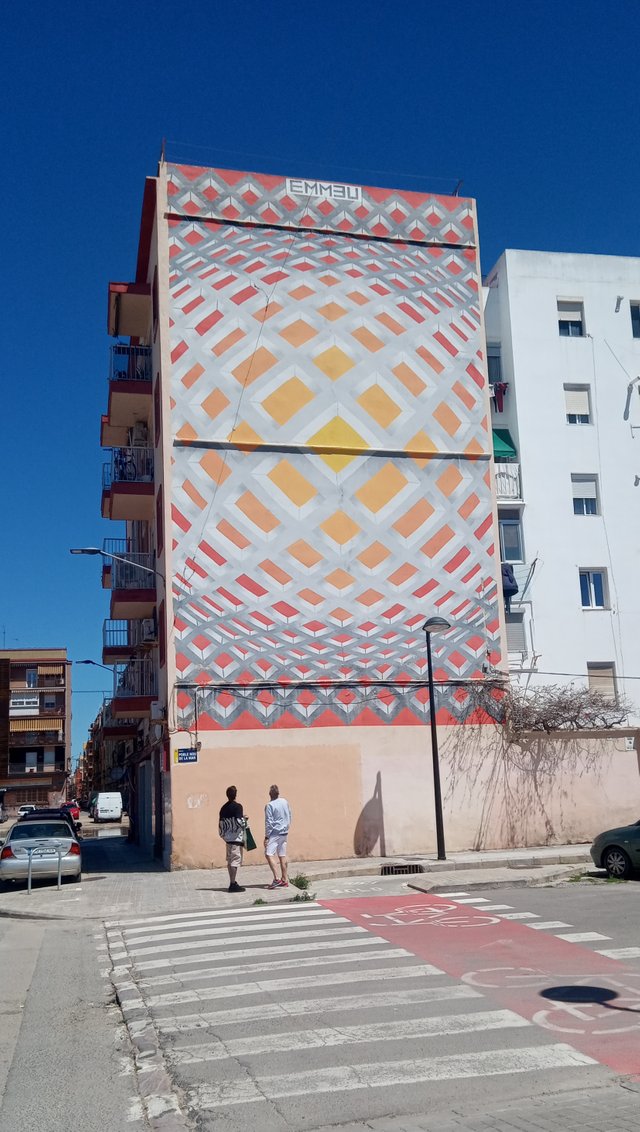 Strange creatures...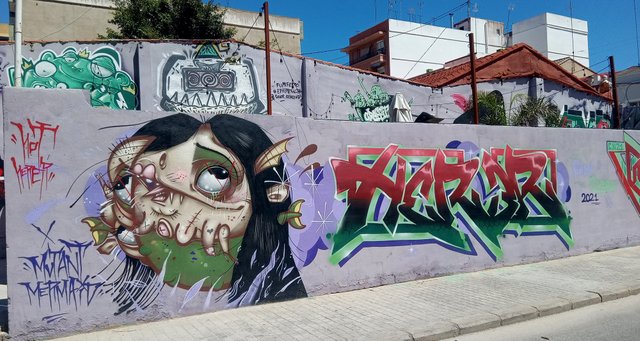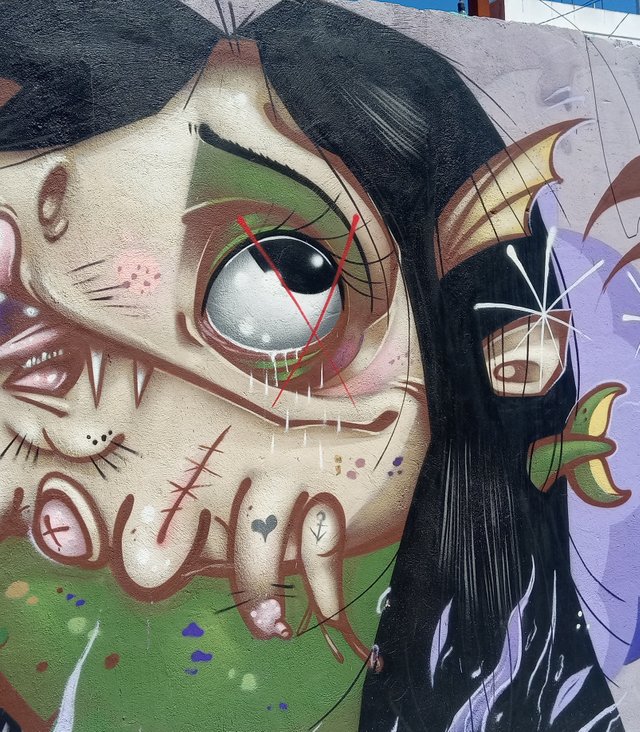 In the next posts you will see more graffiti from Cabanyal... there is a lot of it!
Thanks @slon21veka for coming back with the contest.
All images were taken by myself with my phone.
I invite to the contest @xaviduran, @stefano.massari and @brittilicious