Hello Steemians
Welcome to the excellent #featheredfriends with thanks
to @melinda010100
Goldeneye
This female goldeneye is easy to identify. Brown head, grey body and a
spot of yellow on the end of it's beak.
You can also hear them from a distance due to ......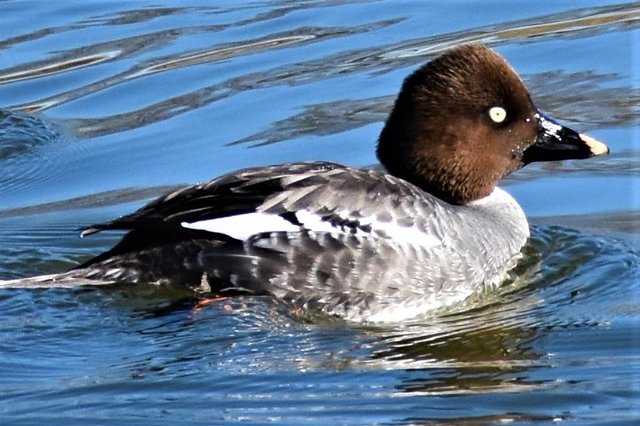 their wings making a whistling sound as they fly.
They nest in tree cavities, sometimes as high as 40' above....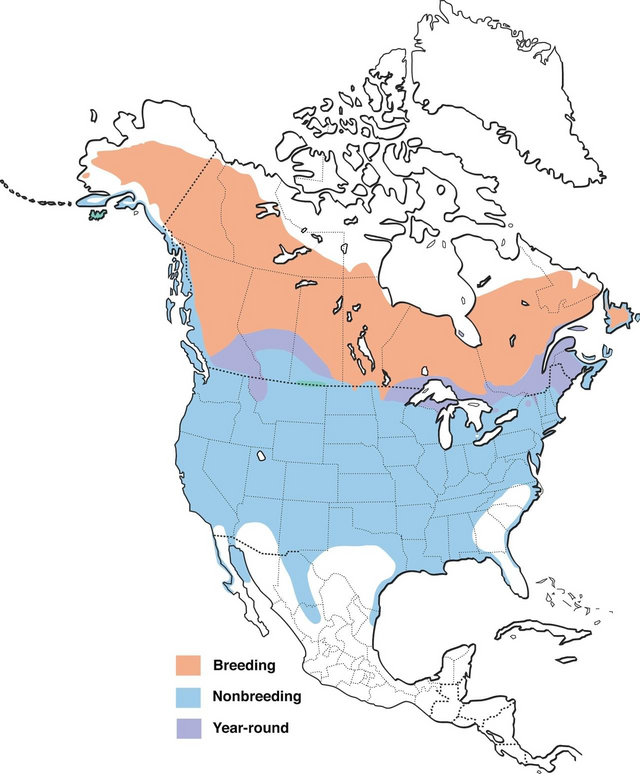 ground. They leave the nest a day after hatching and make the
long drop to the forest floor, and can forage for themselves, only relying
on protection from the parents.