Hello Steemians
Thanks to @melinda010100 for the excellent #featheredfriends
Northern Cardinal
Here is the female of the species, quite often I see them both
out foraging together.
Easy to identify with the crest, conical beak and ....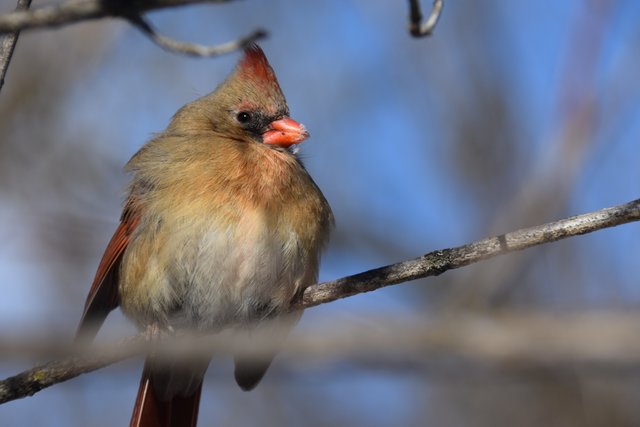 dashes of orange on their wing and tail.
Most female birds do not sing, but this one does usually....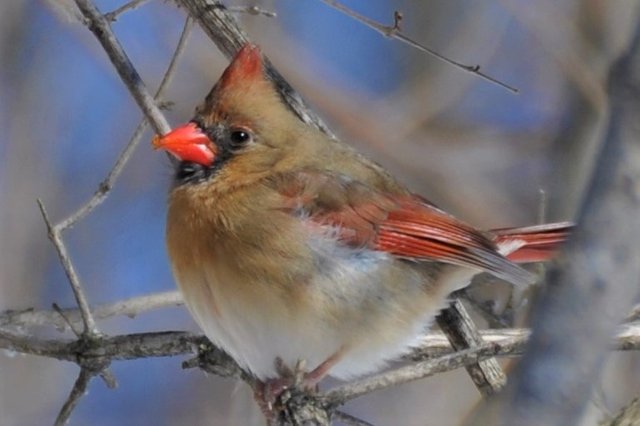 when it's on the nest, probably communicating with it's partner.
Their bright colours, and being regularly seen has made it.....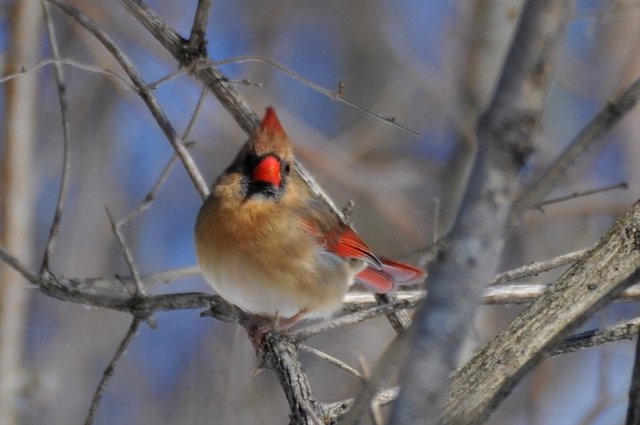 a favourite among people and is the State bird of seven different
states.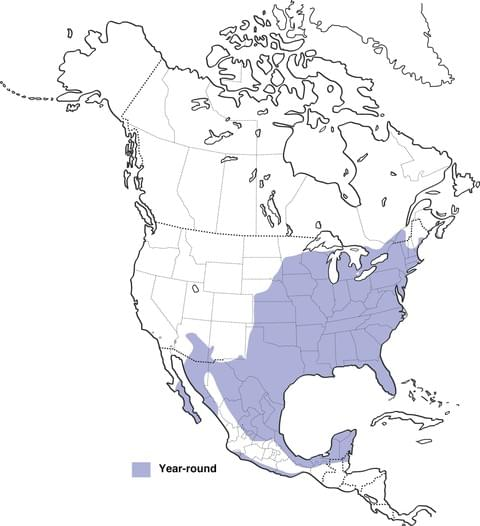 Thank you to Cornell Lab or Ornithology for the map.