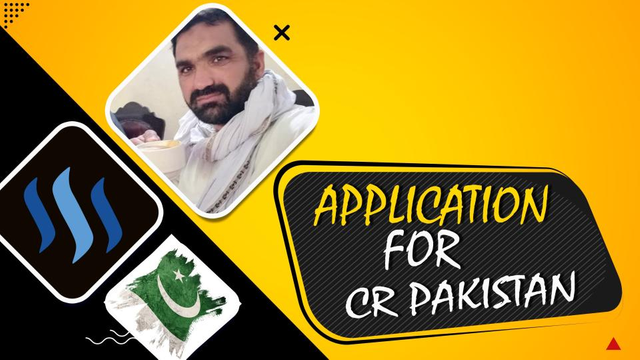 Aslam-mu-Alakum!
First of all, I would like to thank all the steemit team for inviting applications for the program for Country Represent so that suitable and interested ones can be selected. My name is Yousaf Khan , my Academic qualification is master post Graduate in education field, 16 years teaching experience from school to university level and I have been working as Country Represent Pakistan for almost a year now.
I have joined Steemit since November 2007 and I have been associated with Steemit since 2007 facing various situations. My Reputation is 73.94. I have never powered down my Steemit SP since 2007 and am currently a member of #Club100. My SP is currently above 18K and my goal is to increae more more only SP to support the new and old steemians . As a Country Reps and as a steemian I have promoted steemit at every level in my district and region. Meetup with new and old steemit and will continue to do. I have used pamphlets and banners and stickers to promote steemit.
As Country Reps, I met with people from schools, colleges, and various walks of life, and introduced them to Steemit. I have recruited a lot of new people. As country representative i visited remote areas to educate women about steemit and guided dozens of women on how to start steemit blogging. there are large number of women from remote areas those are working on steemit.
As a steemian and Country Reps, I have always adhered to the rules of the steemit team to develop, promote, and guide new users. I fought against scams, spam, plagiarism ,hackers and vote farmer accounts. I have shown no tolerance for abuse, spam, vote farmer accounts for the benefit of the real community. My only ambition is to increase SP and to promote the quality of Steemit community.
Fulfillment of the above given criteria
I Joined November 2017 , I am an active steemit user since 2017.
I have 18,112.787 Steem power of my own and target is 20K and 50k in end of year 2022
Current Reputation is 73.933. i earned best Reputation.
I am a Pakistani and a first steemian Country Rep from punjab , i am very fluent in Urdu , urdu is national language of pakistan, in Saraki,punjabi .
My Voting CSI 18.4 ( 2.52 % self, 254 upvotes, 153 accounts, last 7d ) . i always use my sp to support new old user .
I'm actively support the #club100
I'm active promoter of steemit in paksitan
I'm founder of Urdu community and urdu is national language of Pakistanis , purpose of community to bring Urdu speaker to steemit, i got huge success in this
I am regularly promoting Steemit in Pakistan
As a country representative, I have a great desire to promote Steemit in every level and field and I am very happy that I have taken steps to promote Steemit in my district, region and province.
---
My Steemit Charity fund program
During the last three months, I As CR Pakistan have contributed more than Rs. 100,000 from my earnings to the fund.
---
After selection of as Cr Pak My Future plan
why i think , i should be coutnry representative of pakistan
I am old steemit user since 2007 , i have experience and dream , i also proved in past actively as CR Pakistan to achieve my set goal in regard of steemit and i think as CR Pakistan , i will get more confidence and motivation to take steps to acheive the set target of development of quality community of steemit
As a CR I have a dream to set up a steemit office
Steemit meetup programe keeping continue
Steemit promotion plan in remote area
Urdu Community as National lanauge promotion plan
Making progress for Steemit kids party
Steemit education scholarship program for steemit students
establishment of Steemit education fund,
---
I will be lucky to be able to do this good work as a Country Representative and do it in a better way. If the steemit team makes me again CR, I will prove through my hard work as i did before , as CR Pakistan i used my best effort to promote,guide,increase my sp , now i again i promise i will keep continue my hard work to make steemit best with honestly. Thank you so much to all the steemit team for giving us the opportunity to work as a Country Representative.
Thank You.
@yousafharoonkhan